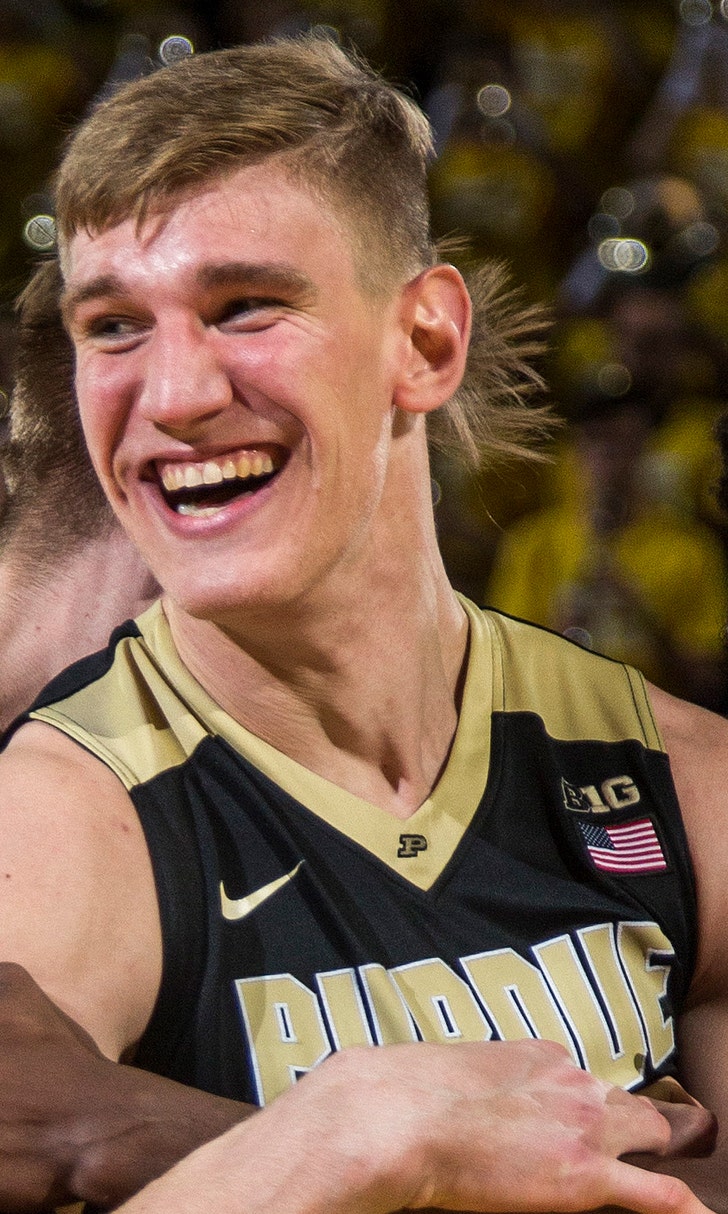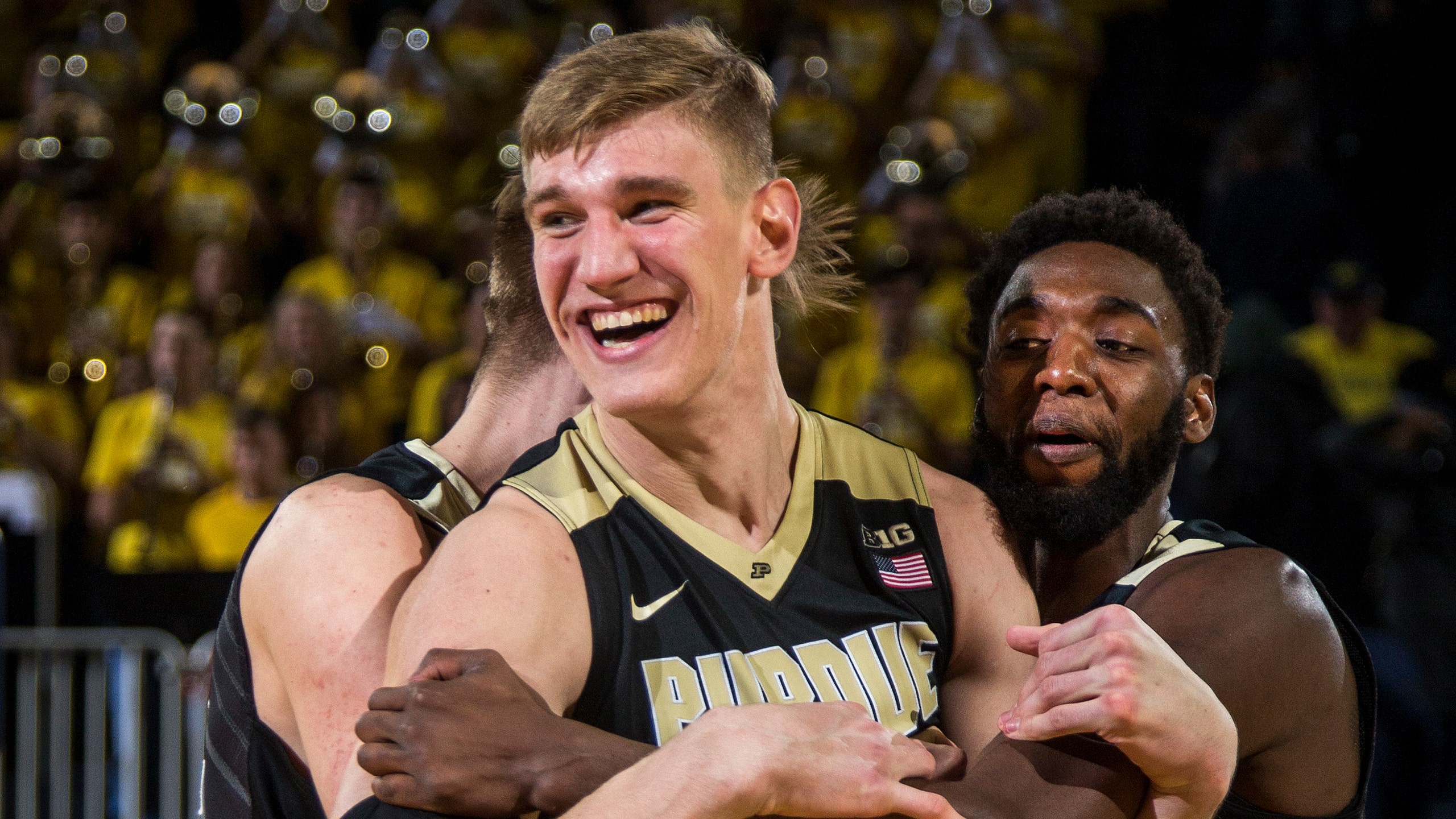 Boilermakers chasing program history in matchup against Wisconsin
January 15, 2018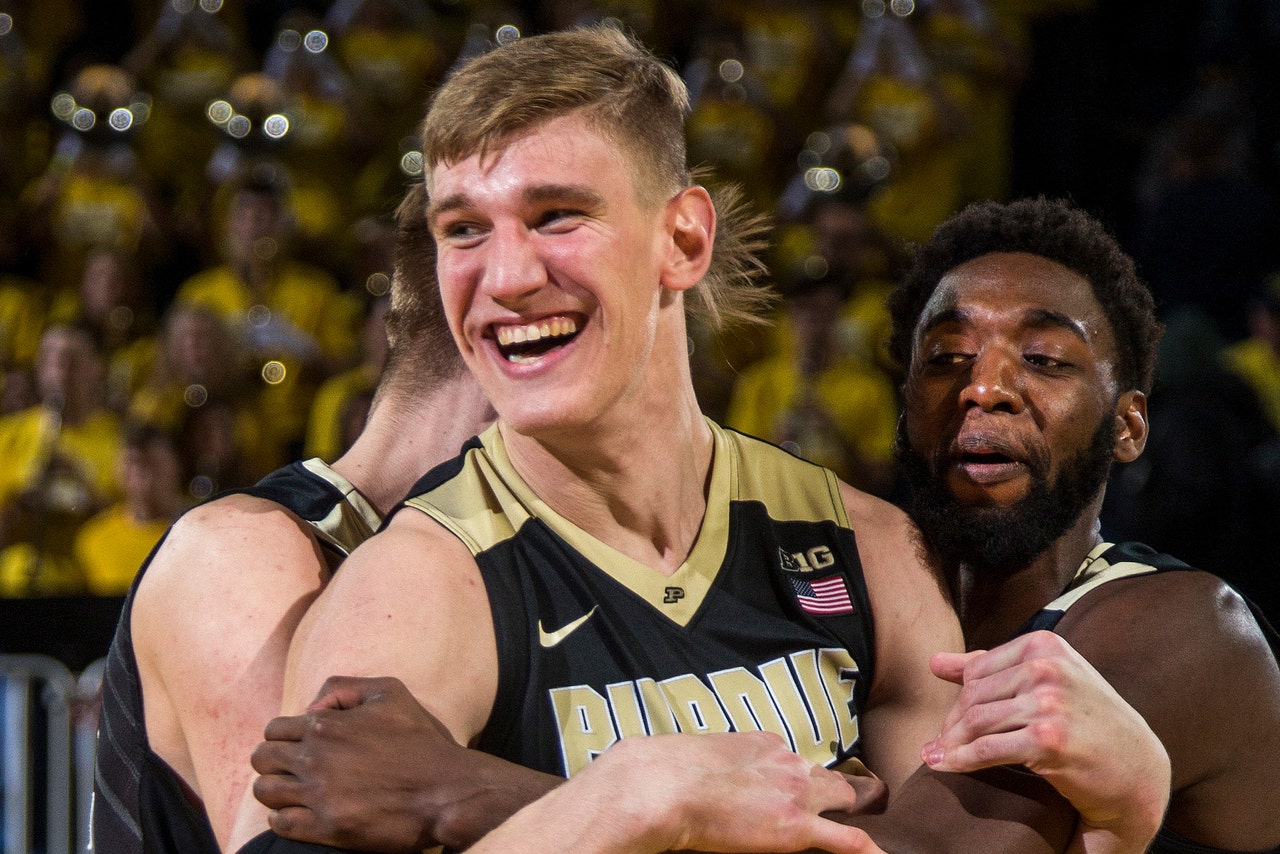 Senior center Isaac Haas, who averages 14.8 points and 5.8 rebounds per game, thinks the best way to block out distracting storylines is to work even harder.
WEST LAFAYETTE, Ind. -- As reigning Big Ten champion Purdue approaches Tuesday's home game against Wisconsin, the team is doing all it can to ignore superlatives and focus on basketball.

Purdue (17-2, 6-0 Big Ten) will look to tie the best 20-game start in program history with a win over the Badgers, and its best since the 1987-88 season.

Ranked No. 3 in the most recent polls and riding a 13-game win streak, the Boilermakers received one of 65 first-place votes, the first such vote since 1994 when Purdue reached the Final Four.

Senior center Isaac Haas, who averages 14.8 points and 5.8 rebounds per game, thinks the best way to block out distracting storylines is to work even harder.

"Rankings don't mean anything right now," Haas said. "We could lose every game from here on out and we'd be nothing. We'd be a big letdown. I don't think we want that for ourselves, we don't want that for our community ... you just keep your head down and realize that it doesn't really mean anything until March."

Wisconsin (9-9, 2-3) has lost two in a row after defeating Indiana 71-61 on Jan. 2 but the Badgers still presents plenty of distractions of their own, including first team All-Big Ten forward Ethan Happ.



Happ averages 16.8 points and 8.6 rebounds per game while shooting 57 percent from the field. He has six double-doubles this season and also leads Wisconsin in assists, averaging 3.4 per game.

"He plays excellent post defense," Haas said of Happ. "He's able to get around a lot of guys and get some steals, which really helps his team.

"On offense, obviously he's really mobile. ... He's really crafty with the ball. He has excellent footwork and you've got to give him credit on that. He works hard on it, and he's a great player. It's just a matter of limiting his shots and keeping him in front of us, and we'll do just fine."

Likewise, Wisconsin coach Greg Gard concerned with Purdue's inside game.

"They've done a very good job of entering from different angles. Purdue does an exceptional job with that with a target that's huge inside," Gard said of Haas. "You've got a lot of experience floating around on that floor that's played a lot of games and have seen about every different formula to try take Haas, or last year (Caleb) Swanigan out of it, and they've adjusted and do a very good job of running a handful of things, and make you pay if you make a mistake."

Purdue coach Matt Painter attributes much of the Boilermakers' success this season to the emergence of freshman forward Matt Haarms, who averages 5.5 points, 4.1 rebounds and 2.7 blocks per game.




"One surprise ... obviously, you're familiar with everybody, I wasn't as familiar with Matt Haarms," Painter said. "He's really given us a positive boost in terms of a shot blocker. We didn't have a shot blocker last year after losing A.J. Hammons ... (Matt) gives us that guy that can protect the rim, and so that was something that I didn't think was in play for our team, but he's played really well for us."

Haarms is third among the nation's freshmen in blocked shots and is currently fourth on Purdue's career list for blocks by a freshman.

A win over Wisconsin on Tuesday would be Purdue's fourth straight against the Badgers and would also tie the longest win streak of Painter's 13-year tenure. Purdue won 14 consecutive games from Nov. 13, 2009, to Jan. 5, 2010.

The Boilermakers currently own the nation's second longest win streak behind No. 17 Auburn, which has won 14 in a row.
---
---