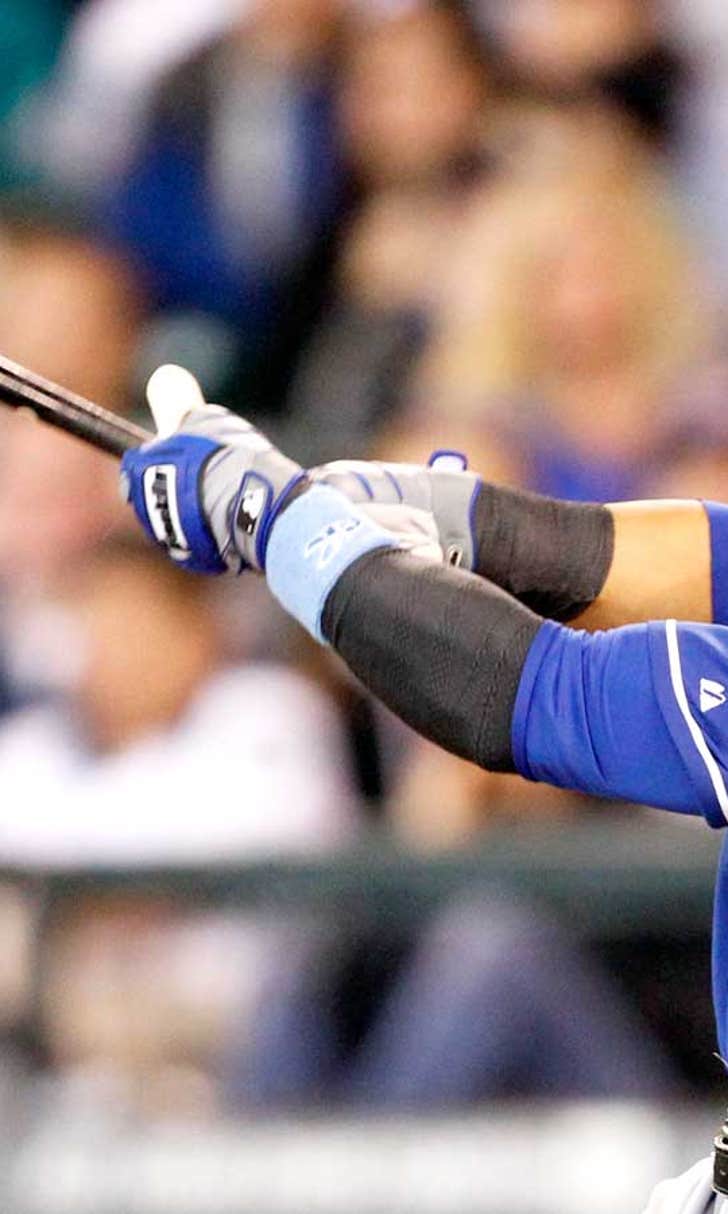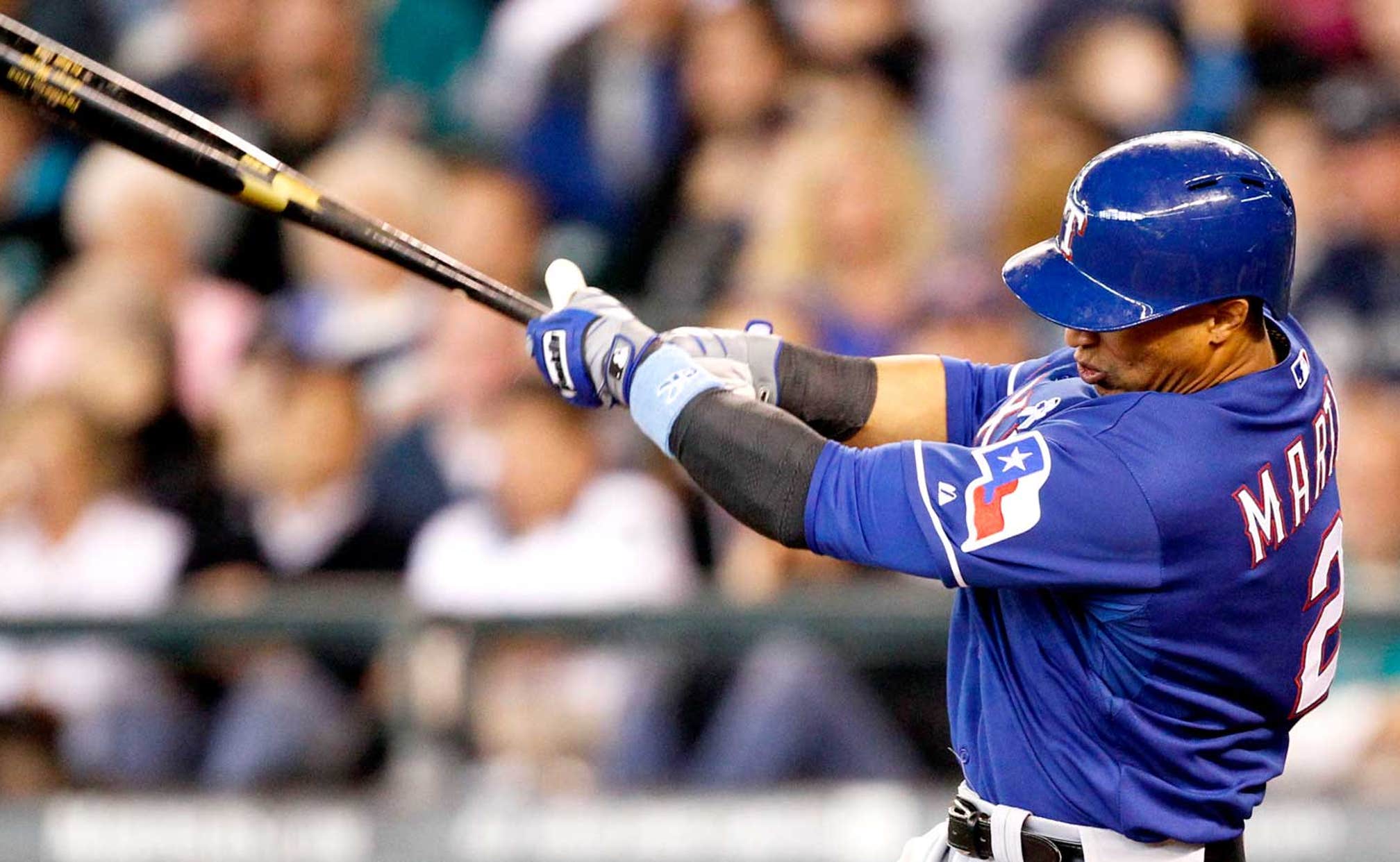 Bogar likes idea of Martin leading off 2015
BY foxsports • September 25, 2014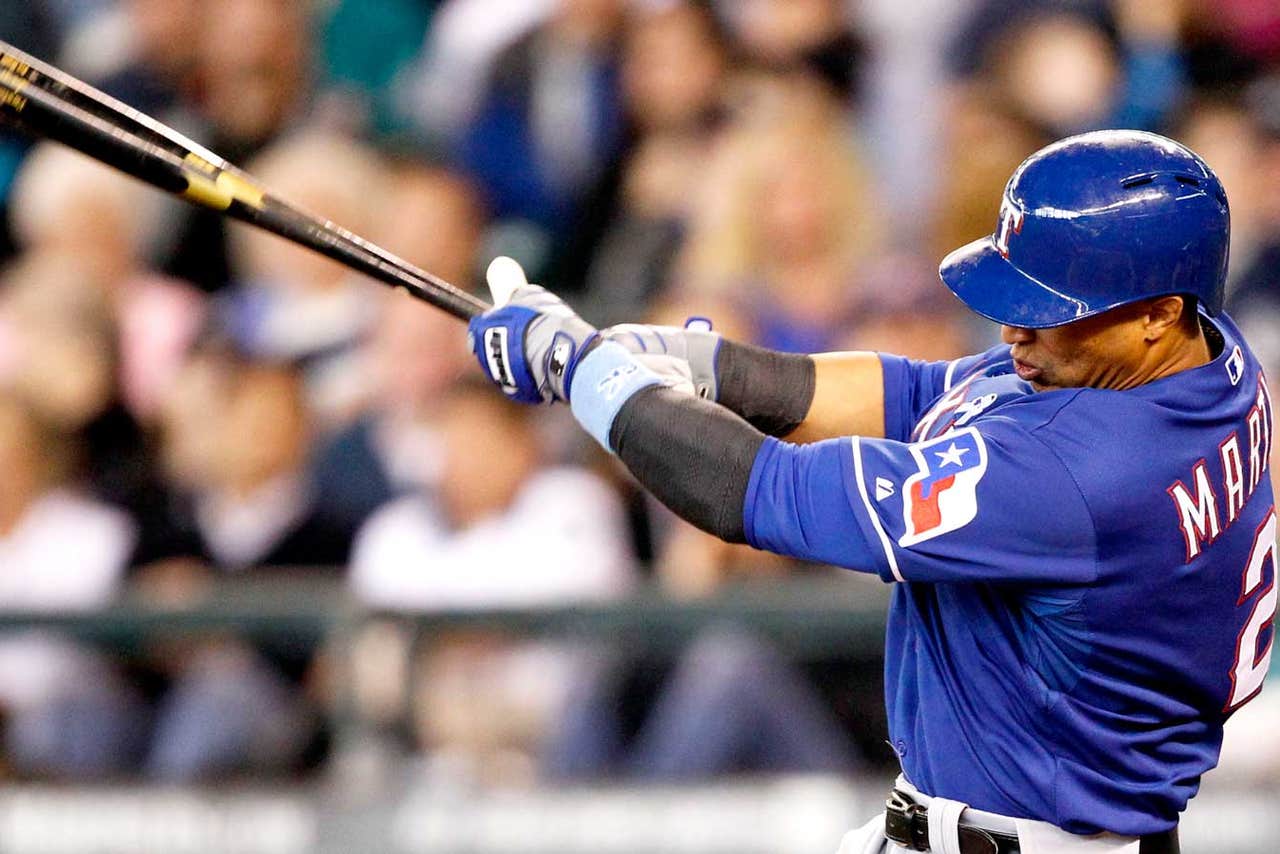 ARLINGTON, Texas -- The interim tag hasn't stopped Texas manager Tim Bogar envisioning what his batting order would look like if he gets the job on a permanent basis for 2015.
It would likely start with Leonys Martin in the leadoff spot and go from there.
Martin, who batted leadoff for the Rangers again Thursday night, has hit first for 32 games for this season and Bogar has liked what he's seen.
"I think he can be a leadoff hitter," Bogar said. "I think there's still work to do. As you watched him over the season, and now that he's started in the leadoff spot consecutively for 17 of these 18 days, I've seen him change his approach at the plate. The swing has gotten better batter. His patience is better. I believe there's a big upside for him as a leadoff hitter and he can get this offense rolling."
Bogar let Martin know that as part of the exit interview the Rangers did Thursday as part of their normal end-of-season routine. The numbers Martin has put up in that 17-game span back up Bogar's assessment. Martin is batting .319 in the last 17 games and his average since Aug. 12 is .347, the seventh-highest mark in the American League in that span.
Bogar's praise for Martin wasn't just limited to his batting either. Martin recorded his 11th outfield assist in Wednesday night's win over Houston. That's tied for the sixth most in the AL this season. That doesn't surprise Bogar either.
"His talent is by far as high or higher than any centerfielder that plays in this league," Bogar said. "I don't think there's a guy in centerfield that has the arm that he has. He runs just as fast or faster than all of them."
If Martin winds up in the leadoff spot for Bogar, that would likely push Shin-Soo Choo down to the No. 5 spot behind Elvis Andrus and the combination of Prince Fielder and Adrian Beltre.
Second baseman Rougned Odor, who has batted in the No. 3 spot for the Rangers out of necessity, profiles as a bottom of the order hitter for a healthy Texas club next year. That doesn't mean Bogar hasn't been impressed by what he's seen out the 20-year-old since he was thrust into a spot usually reserved for the team's best hitter.
"This year hitting third the last few games is valuable experience to hit in the three hole at a young age like this because they're all leverage at-bats," Bogar said. "If you've seen or paid attention to his growth, last night 24 pitches, he's being more patient. He's understanding what he has to do. It's more of an offensive role in the three hole. I see him maturing as it's happening. If you take that and you put it in the No. 7 hole or the eight hole and he has the same approach, we've got something special in the lineup next year."
---