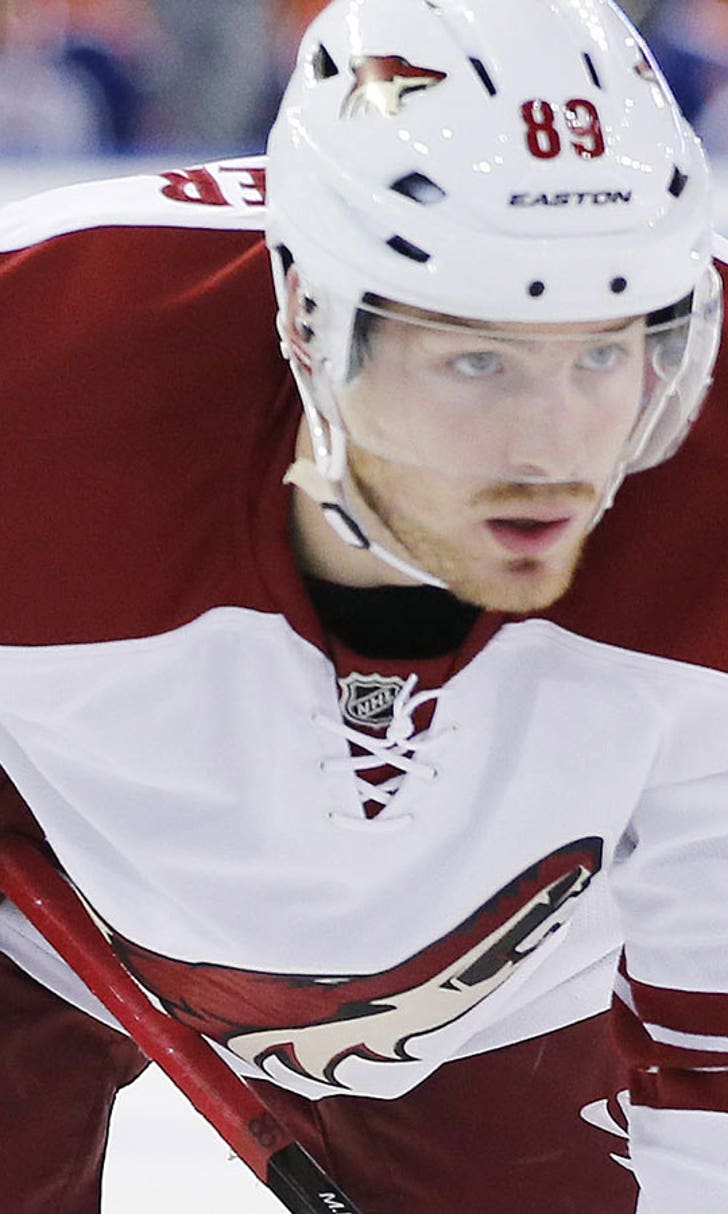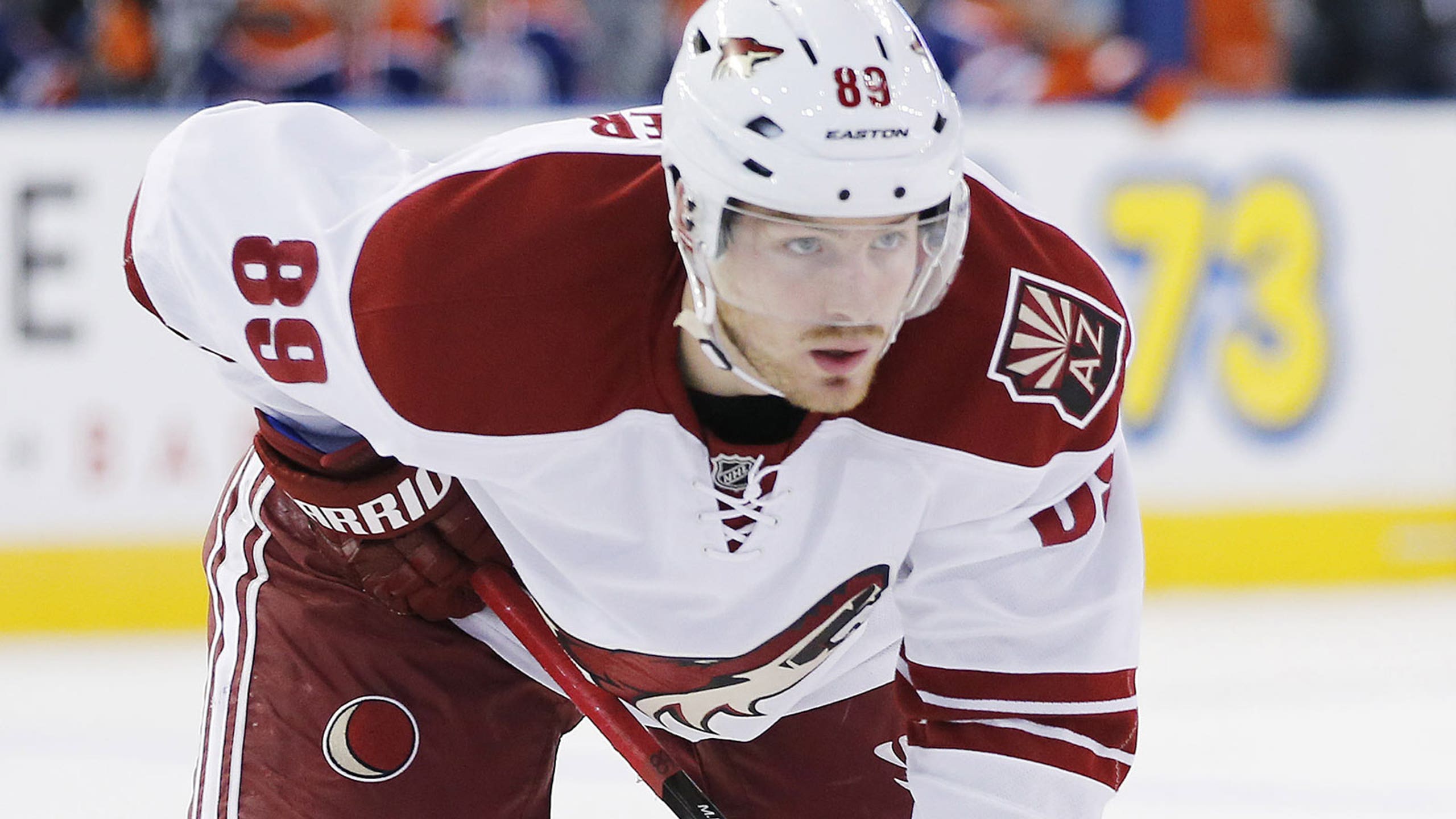 Boedker talks moving slowly, Tikhonov expected to test market
BY foxsports • June 1, 2015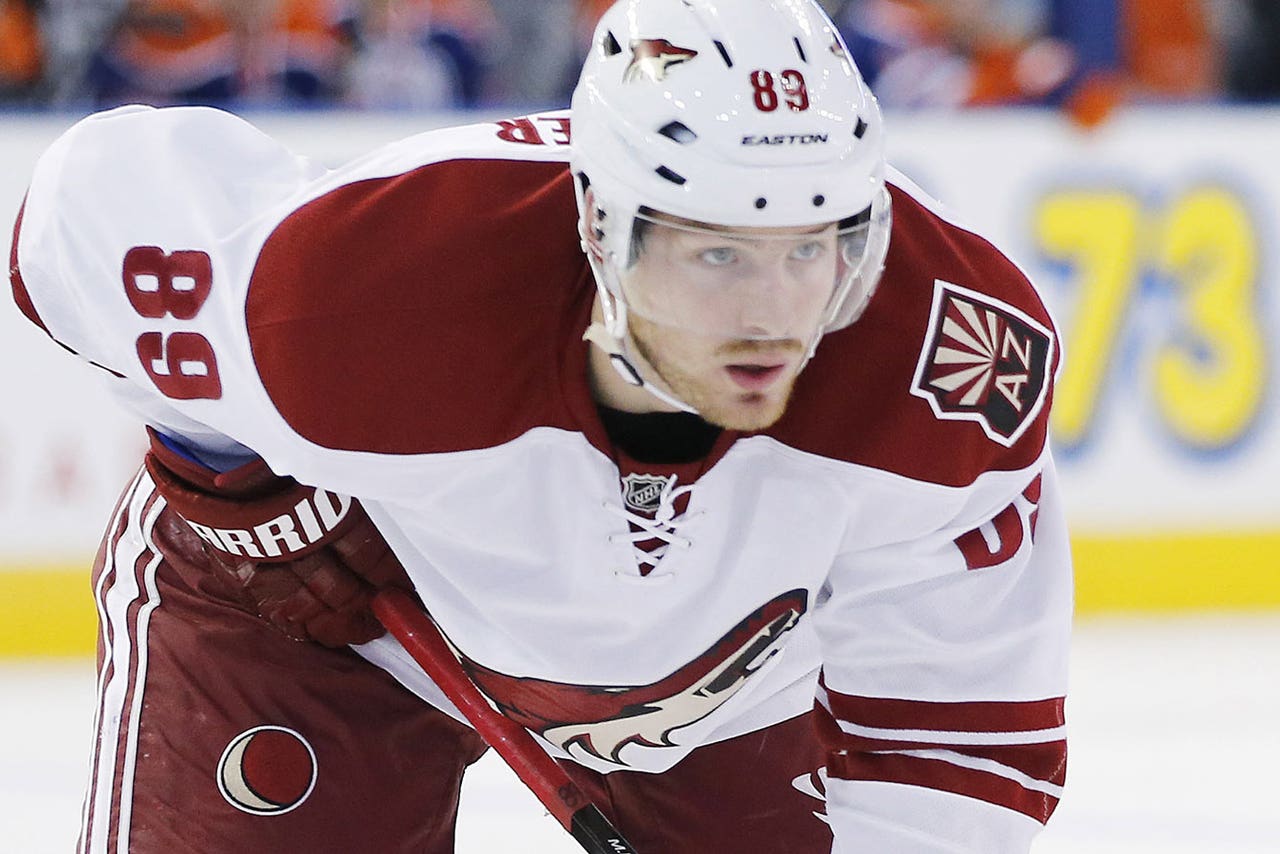 The NHL's free-agency period opens in one month, but there still is no clarity from the Coyotes on a pair of intriguing forwards who were drafted in the same year: Mikkel Boedker and Viktor Tikhonov.
Jarrett Bousquet, the agent for Boedker said this weekend that talks with GM Don Maloney have remained positive with plenty of "back and forth on numbers and term," but he added that progress has been slow.
"I think there is a deal to be made," Bousquet said via text. "We have some time before the market resets so we will see what happens in the near future."
Bousquet said he hopes to meet with Maloney at the NHL Scouting Combine, which runs today through Saturday in Buffalo. 
On a more ominous note, the agent for Viktor Tikhonov, the Coyotes' secondfirst-round pick in 2008 (after Boedker), said he expects his client to test the free-agent waters on July 1, rather than reaching a deal with the Coyotes in the 30-day period they have between today (when Tikhonov's KHL contract expired) and July 1, when he can become an unrestricted free agent.
"We will watch how teams shape up their rosters through June and entry-draft trades," Tikhonov's agent, Thomas Lynn, said via text. "The Coyotes are certainly on the list, but I have been pleasantly surprised by the degree of initial interest. Besides, Vik's strong year, the UFA market shaping up and a low (salary) cap seem to be helping him."
Tikhonov had eight goals and 16 assists in 49 games for SKA St. Petersburg, which won its first Kontinental Hockey League title in April. After playing 61 games with the Coyotes in 2008-09 (eight goals, 16 points), Tikhonov, 27, spent the following two seasons with the club's AHL affiliate in San Antonio before returning to Russia when he couldn't reach an agreement with the Coyotes. He has spent the last four seasons with SKA Saint Petersburg.
The Coyotes do have interest in signing Tikhonov, but it's doubtful they will get into a bidding war. Maloney said at the end of the season that it was possible Tikhonov could return to the KHL if he got a large offer, but Lynn said Monday that the KHL is not an option.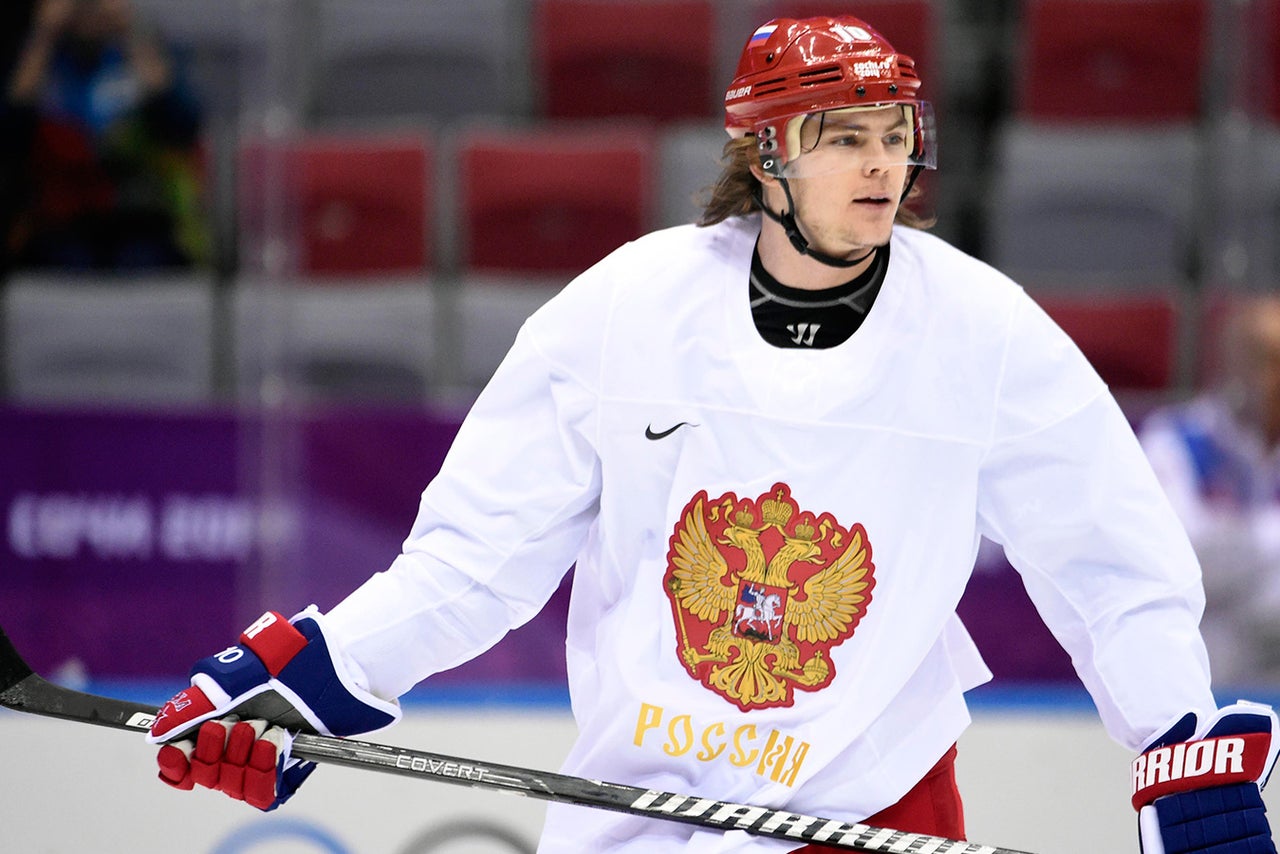 RESTRICTED FREE AGENTS (with last season's salary)
Mark Arcbello: $600,000
Mikkel Boedker: $2.8M
Tye McGinn: $600,000
Craig Cunningham: $600,000
John Moore: $850,850
Brandon Gormley: $810,000
Klas Dahlbeck: $620,000
Louis Domingue: $550,000
Note: Restricted free agents must sign NHL contracts by Dec. 1 or they are not eligible to play in the NHL for the rest of the season.
UNRESTRICTED FREE AGENTS
*Viktor Tikhonov (pictured above, played in KHL)
**Martin Erat: $2.25M
B.J. Crombeen: $1.150M
David Moss: $800,000
Justin Hodgman: $550,000
Andrew Campbell: $550,000
MINOR LEAGUE RFAs
Greg Carey
Mark Visentin
Brendan Shinnimin
Jordan Martinook
Michael Lee
Darian Dziurzynski
Philip Lane
Philip Samuelsson
MINOR LEAGUE UFAs
David Leggio
Alex Bolduc
Patrick McNeill
Dylan Reese
Mike McKenna
* -- The Coyotes own Tikhonov's rights until July 1
** -- Washington retained half of Erat's salary
As for Boedker, the Coyotes are playing a tricky game the more the negotiations drag. Boedker is a restricted free agent but can become unrestricted next season. It is believed his camp is looking for a long-term deal from the Coyotes, but if the negotiations end up going to salary arbitration, Boedker could sign a one-year deal and then walk next year.
Boedker's speed and skill epitomize the direction the NHL is taking and he could command a hefty price on the open market -- perhaps near $5 million a season.
Boedker was leading the team with 14 goals and had 28 points in 45 games last season and was on track to break his single-season season highs in both categories when he had surgery to remove his spleen in January after suffering an injury in a game at Winnipeg.
He had 19 goals and 51 points in 2013-14. He signed a two-year, $5.1 million deal two seasons ago as a restricted free agent.
The Coyotes have a number of other unrestricted and restricted free agents (see list). Of the prominent unrestricted free agents, it is unlikely that Martin Erat, B.J. Crombeen or Dave Moss will return, and it's doubtful that center Mark Arcobello is in the team's plan, although the Coyotes have a desperate need for centers.
On the restricted free-agent list, the Coyotes are expected to make offers to defenseman Klas Dahlbeck and John Moore and might look to retain forward Craig Cunningham as well. Moore's situation will be interesting. He is eligible for salary arbitration, and if that award rises too high -- perhaps in the $1.7 million per season range -- the Coyotes could choose to part ways.
The Coyotes will unveil their new home and away jerseys and uniforms for the upcoming 2015-16 season at their 2015 NHL Entry Draft party on June 26 from 3-7 p.m. at Gila River Arena.
The Coyotes officially announced that John Chayka has signed a multi-year contract to serve as the team's assistant GM of analytics, while Chris O'Hearn has been promoted to assistant GM of hockey operations.
In addition, assistant GM Darcy Regier will serve as GM of the Springfield Falcons, the Coyotes' AHL affiliate. 
"John brings a unique skill set to our management team and is an important addition to our staff," Maloney said in a statement. "Chris continues to expand his role in our hockey operations department and will play a key role moving forward."
Chayka, 25, will be involved in all areas of hockey operations including NHL, minor league and amateur player evaluation as well as player development and coaching support. Prior to joining the Coyotes, he co-founded and served as director of hockey operations at Stathletes Inc. since 2009. Stathletes is a hockey analytics firm that tracks data through an intensive video analysis process and breaks down the game to provide objective insight into player and team performance tendencies.
O'Hearn, 33, completed his eighth season with the Coyotes in 2014-15. As a member of Arizona's hockey operations management team, he is responsible for player contract research and negotiations, scheduling, salary arbitration, salary cap management as well as the evaluation of pro and amateur players. He also is involved with fiscal and strategic planning, compliance with the CBA and administration with the NHL's Central Registry as well as the day-to-day operations of the hockey department.
Follow Craig Morgan on Twitter
---
---