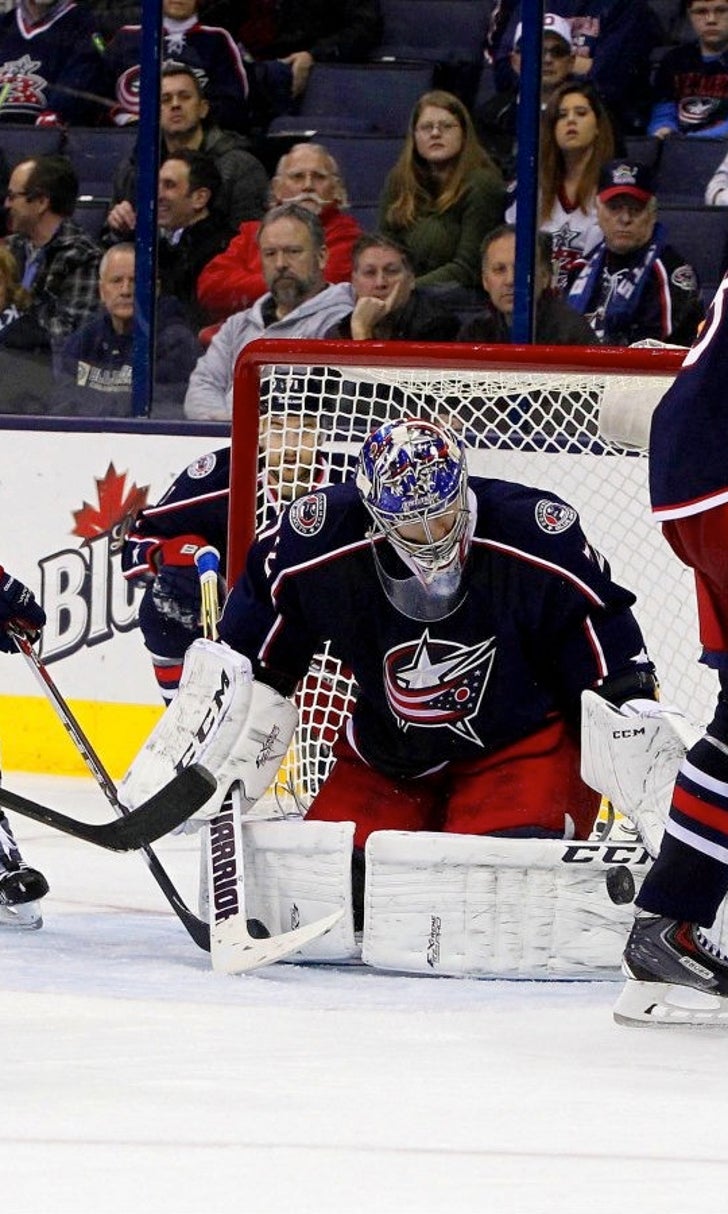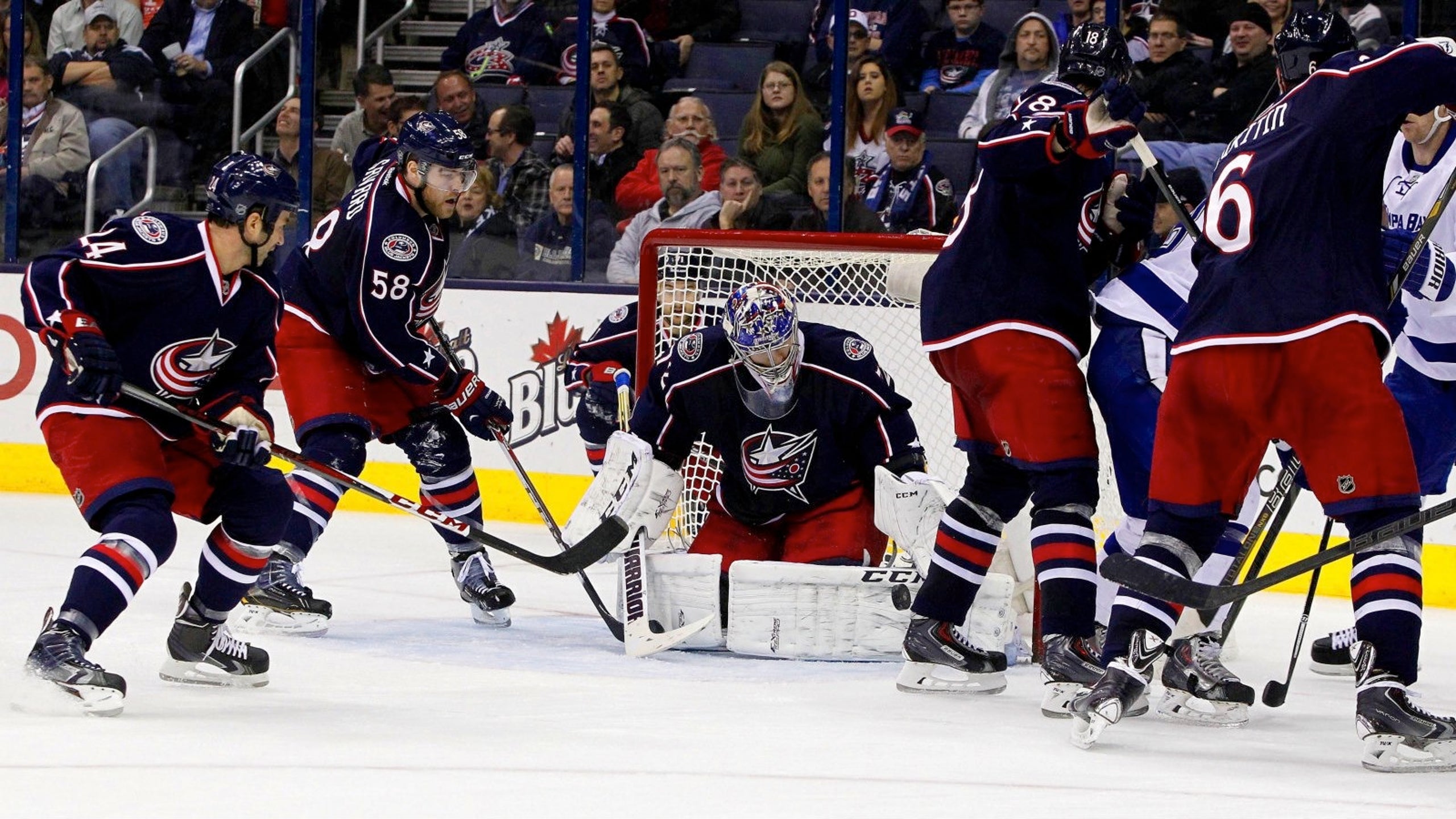 Bobrovsky, Blue Jackets try for franchise record-winning streaks
BY foxsports • January 23, 2014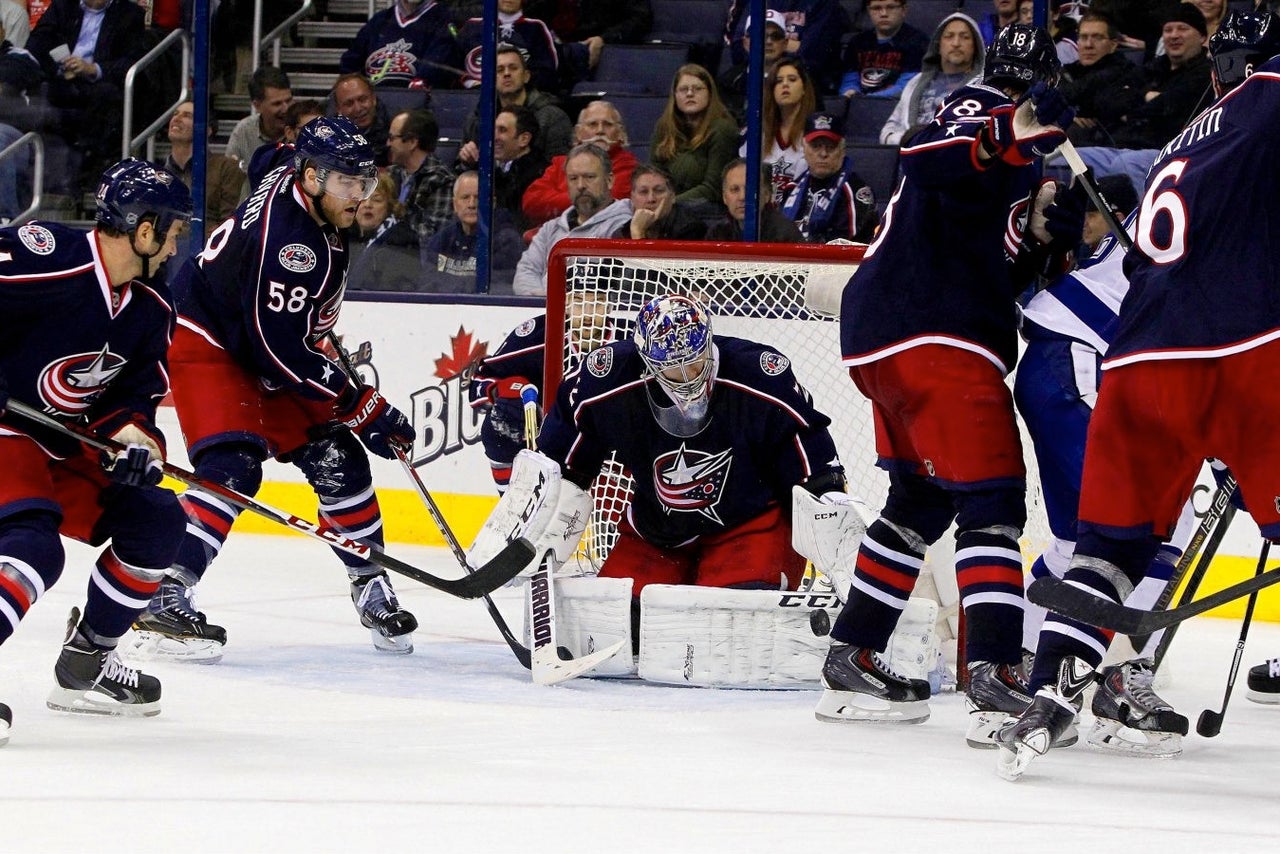 Even though it was the Philadelphia Flyers who opted to deal Sergei Bobrovsky, they may be remembering him as the one who got away.
The Columbus Blue Jackets are certainly benefiting from that decision.
Bobrovsky looks to extend his and his team's franchise-record winning streaks Thursday night in Columbus when he faces his former team for the first time.
Philadelphia (25-20-6) lost the 2010 Stanley Cup finals with journeyman Michael Leighton in net, and it's struggled to solidify the position since then.
Bobrovsky made 77 starts for the Flyers over the next two seasons before being dealt to Columbus for three draft picks.
It's a move Philadelphia can't be feeling too great about now. Bobrovsky went 21-11-6 with a 2.00 goals-against average and four shutouts with the Blue Jackets (25-20-4) last season, winning the Vezina Trophy.
Bobrovsky struggled early in 2013-14, posting a 2.95 GAA in his first 19 starts, but he's been outstanding since missing 12 games with a strained groin. He's won all six starts since returning, and he set a Jackets record with an eighth straight win - during which he's posted a 1.77 GAA - as Columbus beat Los Angeles 5-3 on Tuesday for a franchise-best seventh consecutive victory.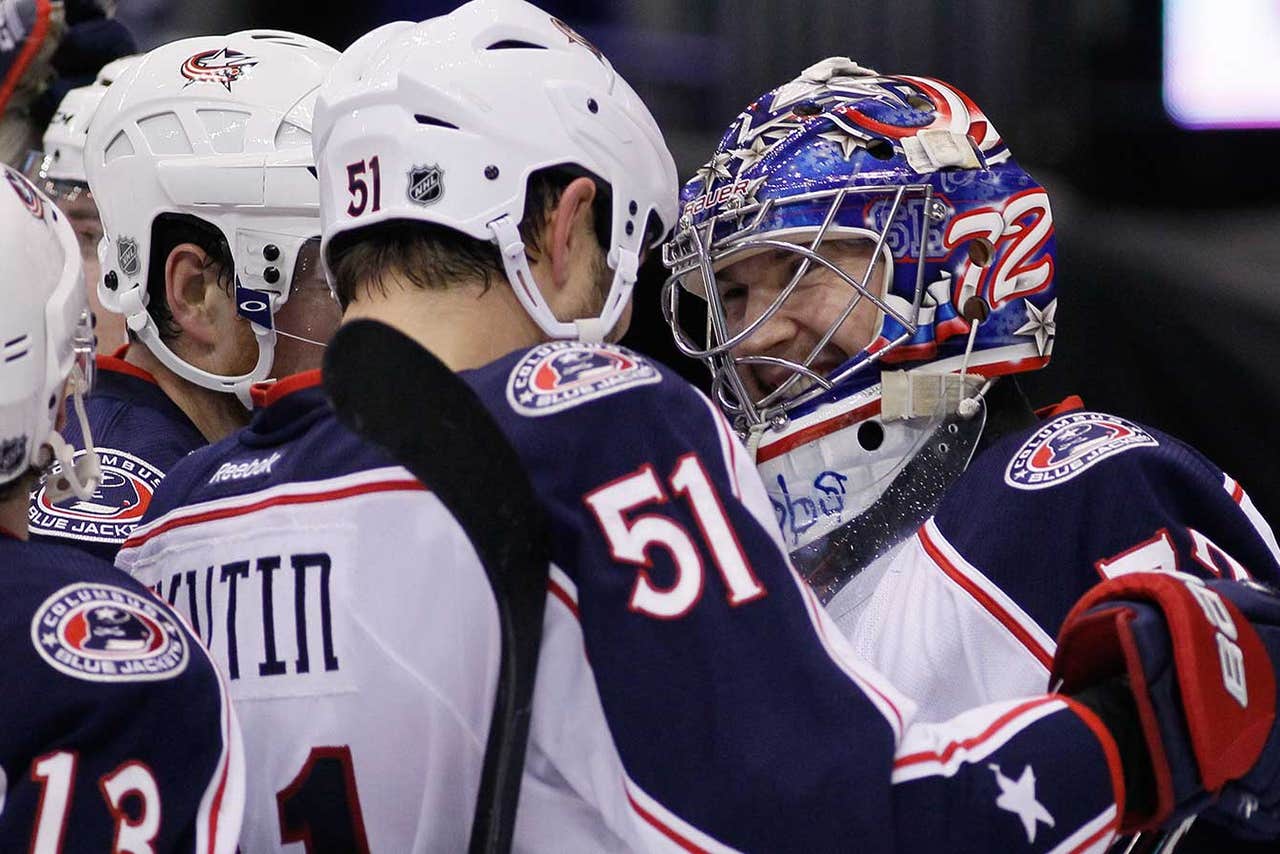 LANGUAGE OF HOCKEY DRIVES JACKETS' WINNING STREAK
The language differences are not an obstacle for the streaking Jackets, who go for their eighth win in a row tonight. READ MORE
"We're on a roll, but we're not where we want to be," right wing Nathan Horton said. "We want to get back in the playoffs and stay there. We needed a winning streak; now we need to keep the thing going."
Having Horton on the ice seems to be helping.
The Blue Jackets are 8-0-1 since Horton made his season debut Jan. 2 after having offseason shoulder surgery, and he's chipped in with six points.
The former Bruin has eight goals and six assists over his last 14 meetings with Philadelphia, including the playoffs.
Bobrovsky missed both meetings with the Flyers earlier this season, a 5-4 loss in Philadelphia on Dec. 19 and a 6-3 home win two days later. R.J. Umberger and Ryan Johansen scored two goals apiece in Columbus' victory.
Former Blue Jacket Jakub Voracek had a goal and two assists in the Flyers' win, giving him two goals and five assists in three career games against the team that drafted him seventh overall in 2007.
Voracek said he'll play in Columbus despite suffering a hand injury Monday that limited his effectiveness in Wednesday's 3-2 home loss to Carolina. He said the injury made it difficult to handle the puck.
The Flyers have gone 2-3-2 after a 10-2-1 stretch, and slow starts have been a problem. They've been outscored 10-3 in the first period in the past seven games, and gave up the first two goals against the Hurricanes.
"We can't shoot ourselves in the foots like this; we need to have better starts," said captain Claude Giroux, who scored his first goal in eight games. "We can't do comebacks every game. I think there was no energy all game. We need to play with confidence, believe in ourselves and make plays that are there."
Giroux has three goals and four assists in his last three games against the Jackets.
It's unclear if Steve Mason will be in net to mark his return to Columbus. He won the Calder Trophy in 2009 with the Blue Jackets, but struggled over the next three-plus seasons before being traded in April 2013.
Mason signed a three-year, $12.3 million extension with the Flyers last week, but he's 1-2-1 with a 4.21 GAA in his last five starts, getting pulled twice.
Mason has only started once on back-to-back nights in nine opportunities this season. The Flyers are 6-3-0 on the second end of those games.
---