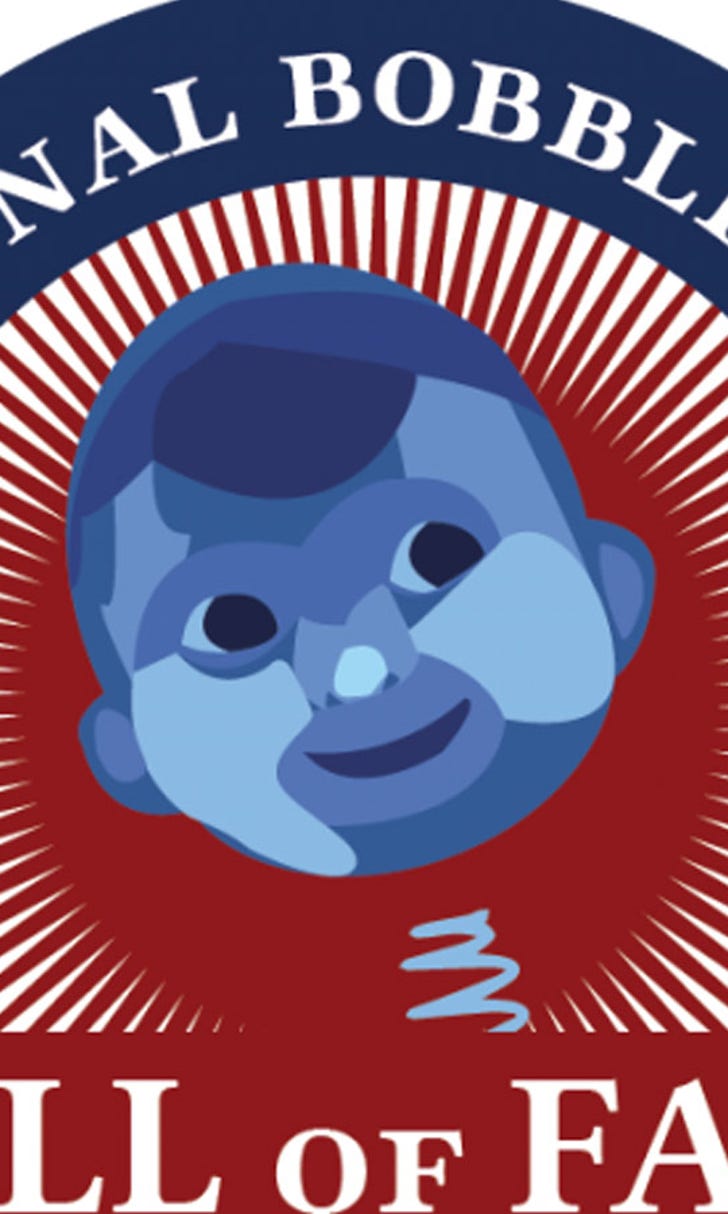 Bobblehead museum in Milwaukee? Visionaries hope investors nod yes
BY foxsports • December 19, 2014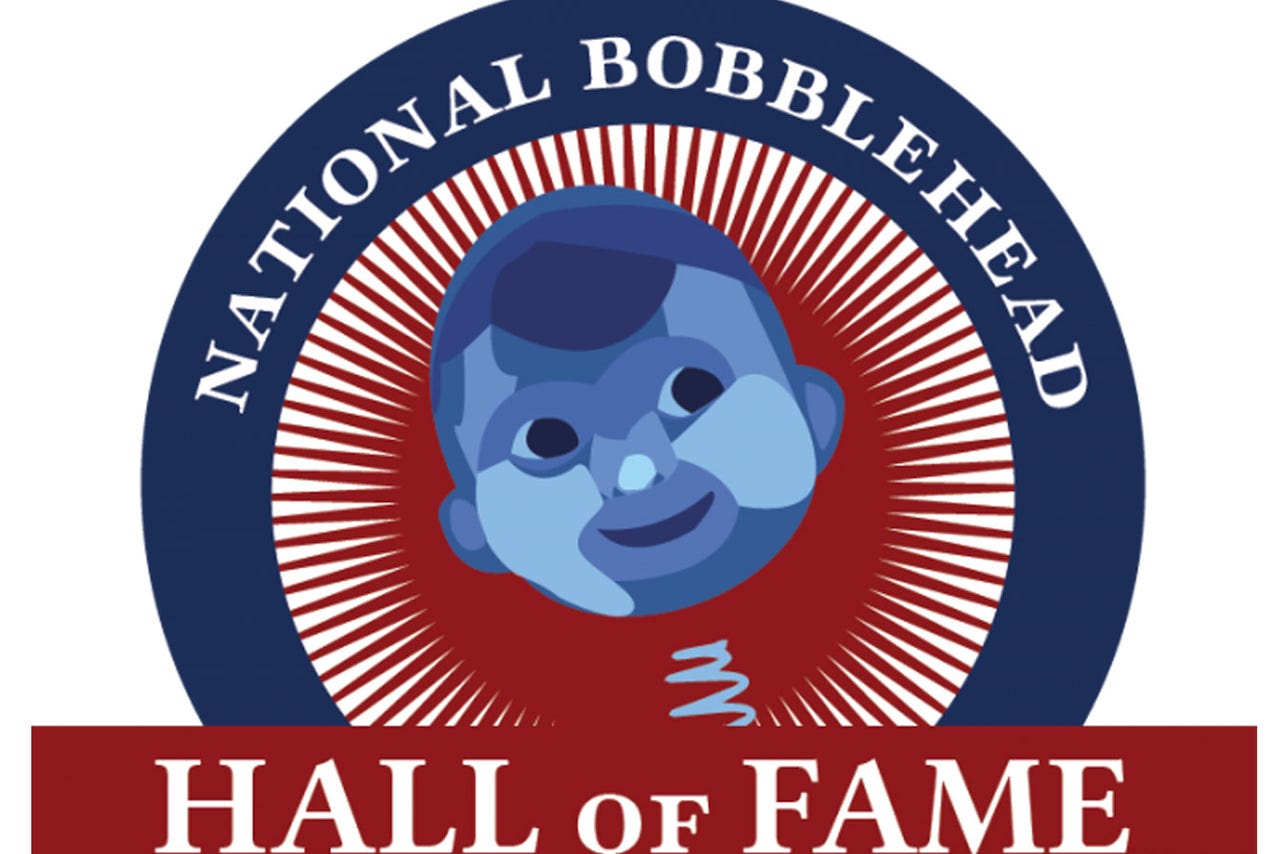 Bobbleheads have long been a popular giveaway throughout sports, but Milwaukee seems to have a particular obsession with the nodding dolls. Miller Park is packed each and every time the Milwaukee Brewers give away a bobblehead, no matter who is being depicted.
Phil Sklar and Brad Novak are hoping Milwaukee's passion for bobbleheads will help them launch the National Bobblehead Hall of Fame in the city, an idea they were willing to quit their full-time jobs to pursue.
"They are so fun and unique," Sklar told FOXSportsWisconsin.com. "No two bobbleheads are alike, especially recently. Oftentimes a player has only one bobblehead made of him. They have a lot of fans who have one chance to get that collectable."
Friends since they were kids growing up in Rockford, Ill., Sklar and Novak came to Wisconsin together to attend UW-Milwaukee. Their collection began when Novak received his first bobbleheads while working for the Rockford River Hawks, a Frontier League baseball team now known as the Rockford Aviators.
The two began circling the dates of bobblehead giveaways in the area on their calendar, attending as many as they could.
"The collection really branched out when we realized we could get some extra ones at the games from people who didn't want them," Sklar said. "If we got four of the same bobbleheads, we'd keep one for the collection and use the other three to trade for other bobbleheads that we didn't have from outside the area.
"That was when the bobbleheads started to pile up in the kitchen. We both weren't extremely happy in our day jobs, so on the side we started to do more research, build the website and talk to people to do more market research. That's how the concept was born."
An architectural rendering of the museum.

Plans for the National Bobblehead Hall of Fame were announced in November, as was a Kickstarter campaign hoping to help Sklar and Novak raise $250,000 by mid-January.
The two spent five months doing test marketing and had paid members in 30 states before deciding to quit their full-time jobs to pursue opening the museum. Other cities were considered, but Milwaukee was chosen over bigger cities like Chicago, New York and Los Angeles.
"All those places have a lot of attractions already," Sklar said. "They are cities with a lot of congestion. Wisconsin is really bobblehead crazy. From the Brewers to the (Class-A Wisconsin) Timber Rattlers, they are giving away 10 bobbleheads each next year. It is what draws the fans in. You don't see that in every city or state. Wisconsin seems to be a hotbed.
"There are also a lot of unique things to do in Milwaukee, whether it is the beer culture or the various museums or attractions. It is a big city but it is small enough where people can get around."
As of Friday, Sklar and Novak have received $26,130 toward their $250,000 goal. Membership sales are also available through the National Bobblehead Hall of Fame website. Those figures aren't reflected in the Kickstarter total.
"We would like to see it pick up," Sklar said. "It will need to pick up for us to reach the goal. That was one of the reasons why we set a longer Kickstarter target. We've also started to reach out to local business about sponsorship opportunities.
"The next 40 or so days, that's what we are focused on. Just making sure everyone is aware. Every dollar helps. We know everybody is not going to be interested in it, but we think it is going to be a really fun attraction, something that is unique that may draw people that wouldn't usually come to Milwaukee."
Sklar and Novak are waiting to determine a permanent Milwaukee location for the museum until they see the results of their fundraising efforts.
"We definitely have some locations in mind, but we will be waiting until the Kickstarter campaign is over to actually pick a location," Novak said. "That's the number one thing we want people to realize is that the location is going to depend on the Kickstarter.
"If the Kickstarter doesn't get funded fully, we have backup plans where we still might open up something like a retail store for a big display of bobbleheads. It would be a scaled-down version and not what our number-one goal is."
The collection currently consists of 3,000 bobbleheads, but that includes some duplicates. Sklar and Novak are hoping to have at least 10,000 bobbleheads by the time the museum opens in 2016.
But in order for that to happen, the fundraising campaign must accelerate.
"We're really excited to be able to have this here in Milwaukee," Sklar said. "The feedback has really been exciting. We're hoping to translate that excitement to people contributing so the dream really becomes a reality."
Follow Andrew Gruman on Twitter
---