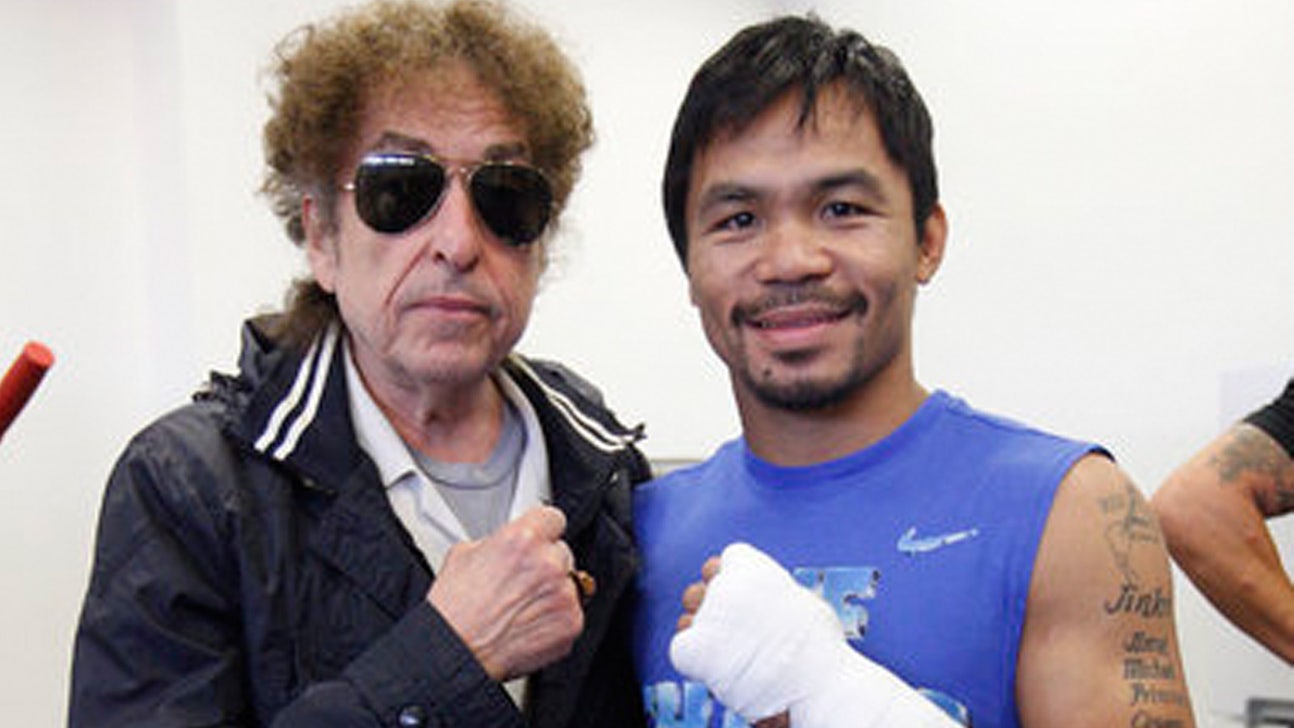 Bob Dylan visits Manny Pacquiao at workout
Published
Mar. 14, 2014 8:11 p.m. ET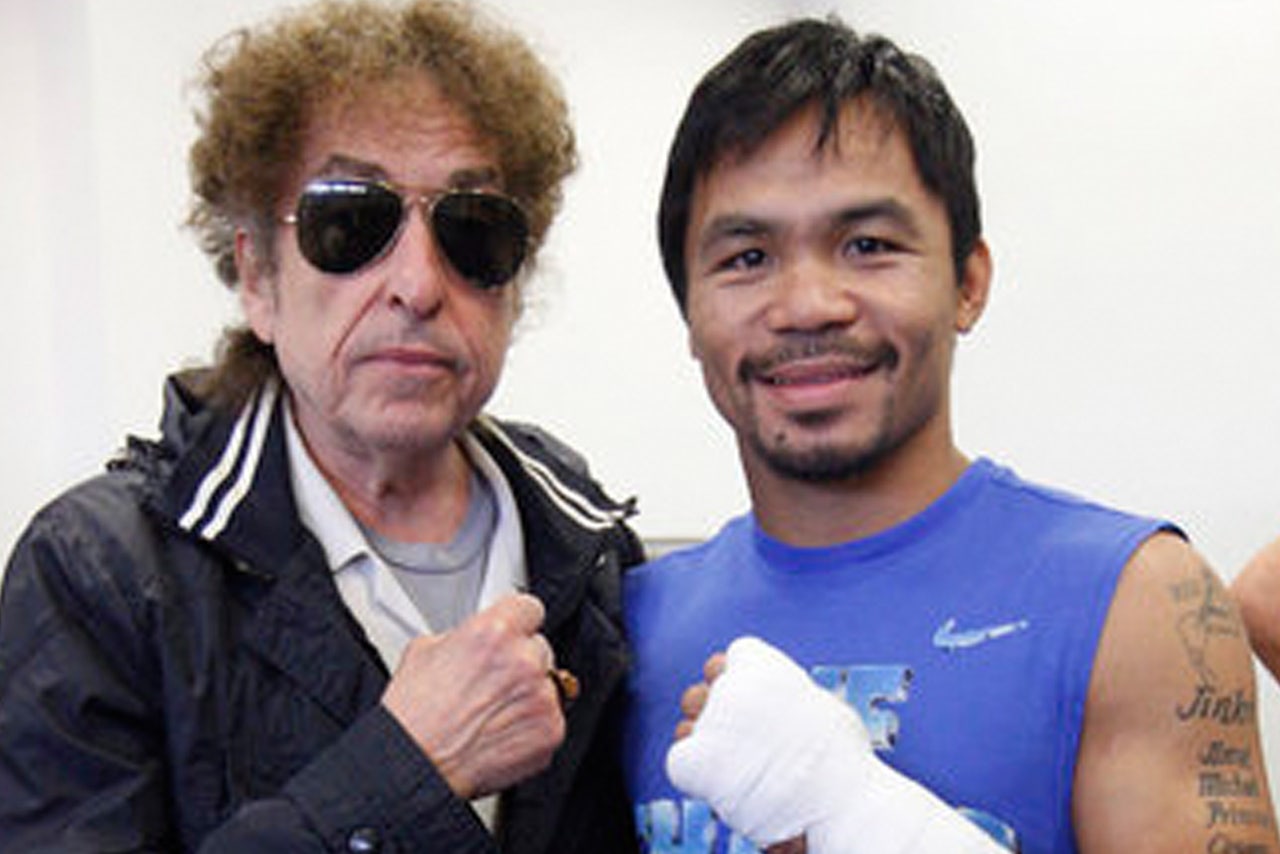 Manny Pacquiao's workouts have brought in some heavyweights of life.
MGM billionaire Kirk Kerkorian, Lakers superstar Kobe Bryant, a slew of major Hollywood actors, famed singers and others have stopped by gritty Wild Card Boxing Club in Hollywood, Calif., to watch the famed Filipino boxer train.
Thursday, Pacquiao's publicist said "the most extraordinary thing I've ever seen with Pacquiao" happened when legendary musician Bob Dylan came by.
Dylan, a boxing fan who co-wrote the 1975 song "Hurricane," protesting the imprisonment on a murder case of boxer Rubin "Hurricane" Carter, and formerly worked out with former boxer Bruce Strauss and at the new Wild Card gym in Santa Monica, Calif., watched Pacquiao's entire workout, which included eight rounds of sparring.
"He shook Manny's hands when he walked in, and Manny definitely knew him well," Pacquiao publicist Fred Sternburg said. "He's like Sinatra. You might not know all his songs if you're so much younger, but you understand this guy has spread such powerful messages with his songs."
Dylan's brilliant impact on music, from "Tangled Up in Blue," to "All Along the Watchtower," to "Forever Young," "The Times They Are a-Changin'," and "Blowin' in the Wind," left Sternburg too much in awe to even bother for a photo, although he got one of Pacquiao and Dylan, 72.
"Some of the other fighters in there took selfies with Dylan, and he was fine with it, even smiled," Sternburg said. "He watched Manny like a hawk."
Pacquiao is preparing for his April 12 World Boxing Organization title shot at MGM Grand against champion Timothy Bradley.
"You know if you've ever been there ... ," Sternburg said. "There's a boxing workout, and then there's a Manny workout.
"Amazing day. I was lucky enough just to shake Dylan's hand."
---