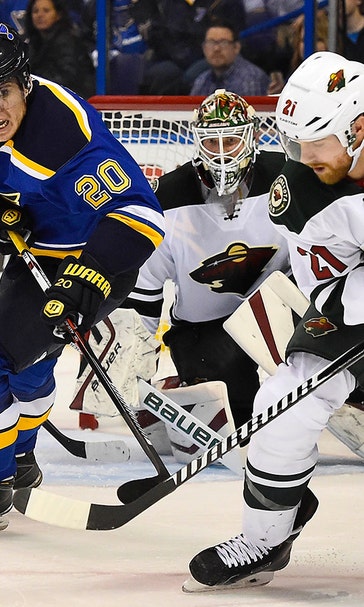 Blues venture into Wild country knowing only the strong will survive
April 20, 2015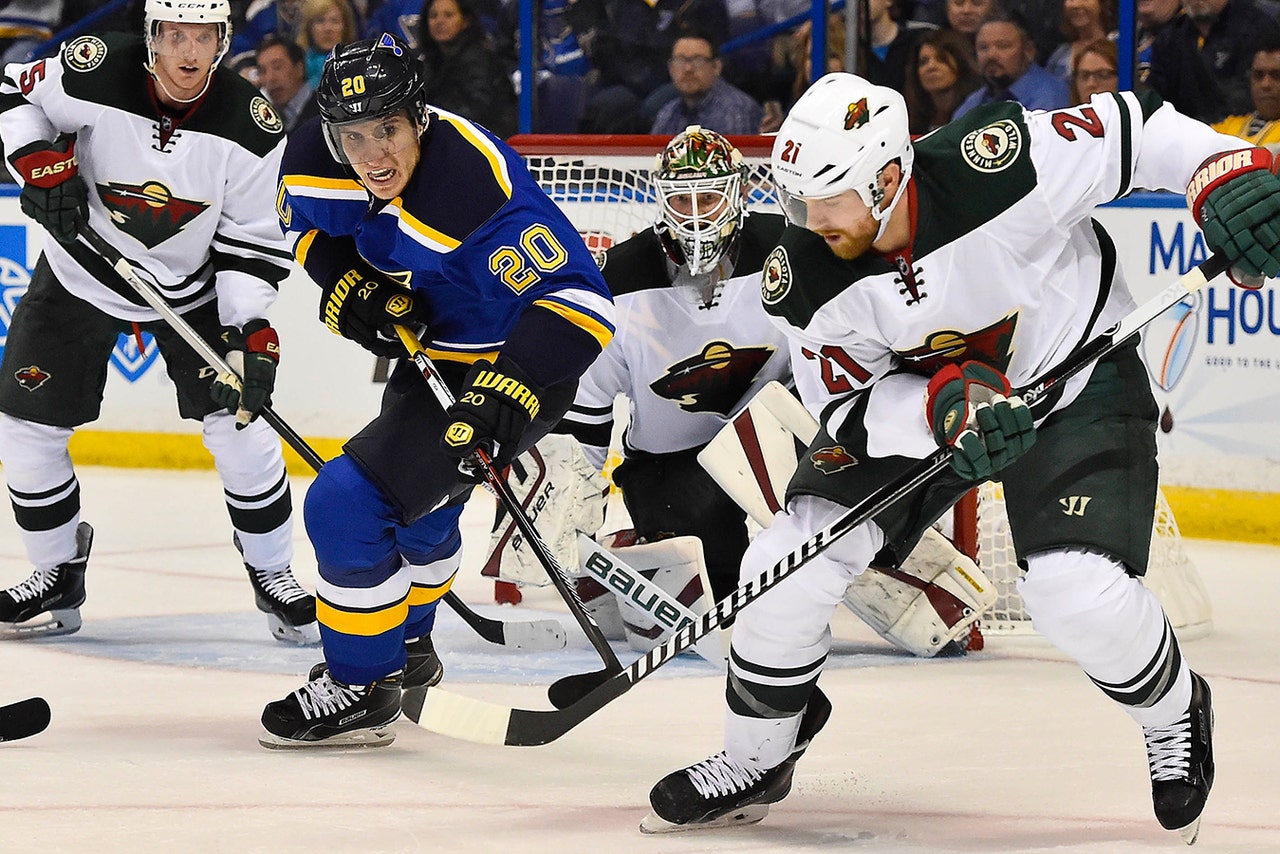 The St. Louis Blues' road game has been solid this season -- solid enough to place second on the franchise list of all-time road records at 24-12-5. Solid enough to boast the league's best power play away from home in the regular season.
Solid enough, maybe, to get the Blues a win or two up in Minnesota this week, and turn their 1-1 first-round playoff series deadlock into a 3-1 advantage.
Maybe.
"There's nobody for me that's got control of anything in this series right now other than it's 1-1," Blues coach Ken Hitchcock said. "We knew this was gonna be a very long series, and it's our job to make it long now and get home ice back again."
It's the kind of mutual respect that has defined both clubs this series -- and, perhaps, enabled it to stay so even. Neither team appears willing to underestimate its opponent.
"This is really hard hockey, this one," Hitchcock said of the series. "Their team skates really well, they're quick, they really get up the ice, so there's a challenge for us. And we're good in cycle zone, and it's a challenge for them. So both teams are built four-line deep, but built in different fashion, and we'll see what happens at the end, who's successful."
"We know that's a very good hockey team over there," Wild coach Mike Yeo told reporters in Minnesota on Sunday. "I think we're earning a lot of respect in their eyes, but I also think we're learning a bit about ourselves and what we're capable of here in this series."
The dynamic shifts slightly for the Blues on Monday in that they'll be in a building with thousands of fans screaming for the opposing bench. The Wild will be able to feed off that energy, while the Blues will try to quiet it.
"It's basically 25 of us and the coaching staff against 20,000 fans and their team," forward Paul Stastny told reporters.
Teammate Jaden Schwartz has heard it's a loud building in the playoffs but seems unflustered.
"We're not scared about going into that building," he told reporters. "We're looking forward to it."
Minnesota was successful at winning on the road in this series; the Blues must match that achievement if they don't want Minnesota to have a significant edge when the teams return to St. Louis for Game 5 on Friday. The game plan is to stay simple and focused, two traits that have contributed to the Blues' road success this year.
"I think we've played good on the road because our focus has been narrow and simple, and when we play a simple game, it's effective," Hitchcock said. "I think when we keep our focus narrow, we're very, very good."
"You don't have to do anything fancy," Schwartz told reporters. "People call it greasy road hockey, but it's effective that way. You want to play a territorial game to start, and we do a good job of that."
His coach, meanwhile, believes his team will have to play its best game of this postseason.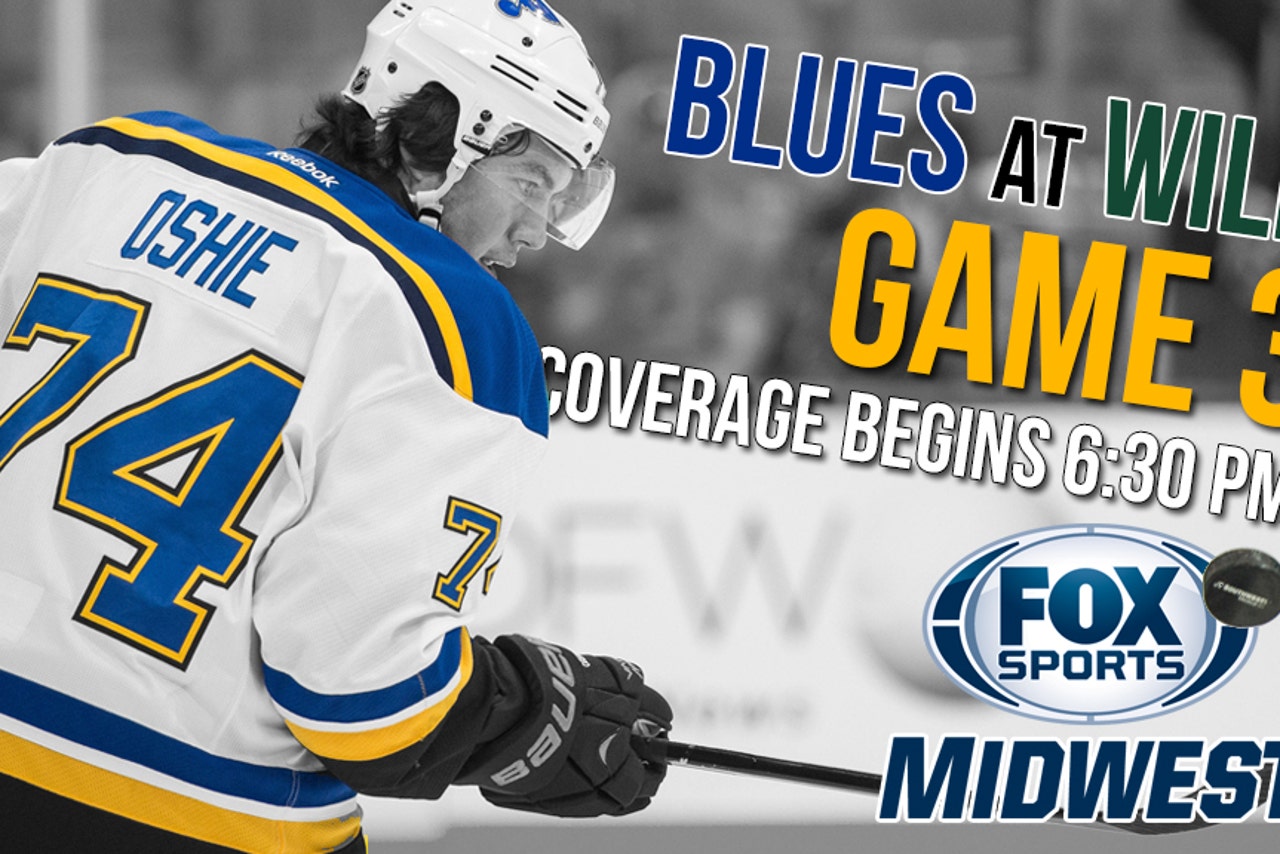 "This series is as important to their franchise as it is to ours, so we're expecting their best game, but I still think we've got our best game in us," Hitchcock said. "They've won a lot of hockey games in the second half of the season here in their building. They've got a lot of confidence there. I think we're gonna have to play our best game."
The Blues, in fact, are still searching for a complete 60-minute performance this postseason. While Saturday's 4-1 win was a mammoth improvement over their 4-2 loss in Game 1, the Wild kept the Blues on their heels for almost half the third period. The Blues gave up a goal early, then struggled to maintain their 2-1 lead. Only when Patrik Berglund found the net in the game's dying minutes did the Blues get any breathing room on the scoreboard.
In other words, for the Blues this postseason, their best is yet to come. Maybe.
You can follow Elisabeth Meinecke on Twitter at @lismeinecke or email her at ecmeinecke@gmail.com
---