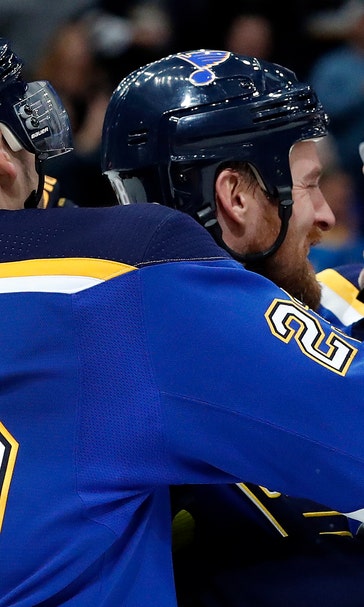 Blues take sole possession of first in West with scary good win over Kings
October 31, 2017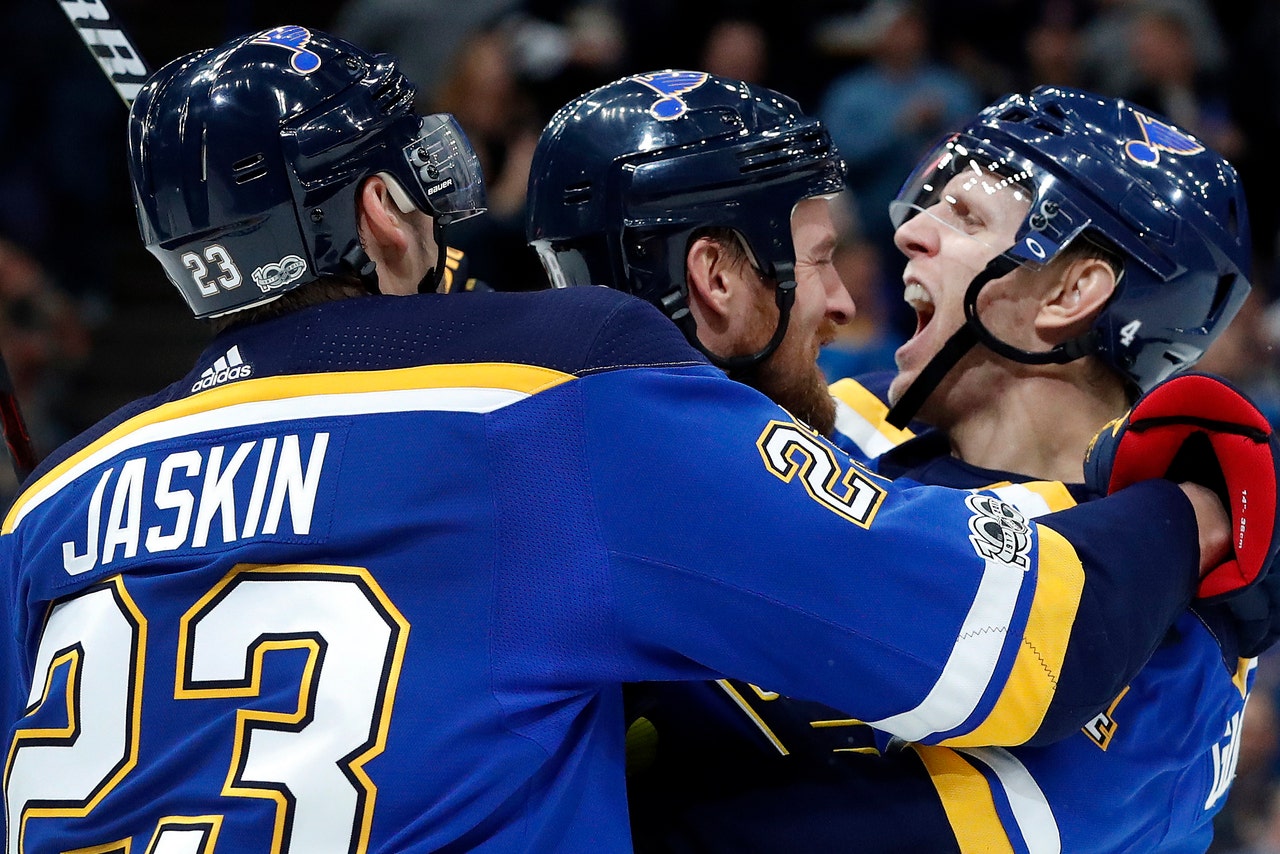 ST. LOUIS -- Five days after his first child was born, St. Louis Blues defenseman Carl Gunnarsson left the rink with a special present for his daughter.

"I've got the puck," Gunnarsson said after scoring the game-winning goal Monday night in a 4-2 victory over the Los Angeles Kings.

Vladimir Tarasenko and Jaden Schwartz each had a goal and an assist to lead the Blues in a matchup between two of the NHL's top squads.

"We've got a good team," Blues coach Mike Yeo said. "We've still got a long, difficult road ahead of us. We haven't accomplished anything except a good start and that can leave us very quickly."

Vladimir Sobotka added an empty-netter for the Blues, who improved to 10-2-1 to match the franchise's best start set in 1997. Jake Allen made 26 saves as St. Louis remained the only unbeaten team on home ice this season (5-0).

"We've been steady with our game, a confident group right here," Gunnarsson said. "It doesn't matter if it's special teams or 5-on-5, we're playing our game and we've got the confidence that we're going to break the other team down."

Tanner Pearson and Dustin Brown scored for the Kings, who had their three-game winning streak snapped and fell to 9-2-1. Jonathan Quick made 26 saves.

Tarasenko and Schwartz continued their strong play against Los Angeles. Tarasenko has 14 points in 15 career games and Schwartz has six points in his last five games against the Kings.

"I think we were better than last game," Schwartz said. "I thought we were moving a lot better, supporting each other better and just making strong plays with the puck."

Tarasenko gave the Blues a 1-0 lead and broke a five-game goal drought at 7:25 of the second period. Schwartz picked off Derek Forbort's pass at center ice and found Tarasenko streaking in on the left side.

"It was kind of a scramble puck and just cut to the inside and I saw (Tarasenko). He had a little speed, a little step on the guy, and a great shot by him," Schwartz said.

Three minutes later, Schwartz cleaned up the rebound of Brayden Schenn's shot to make it 2-0.

Allen robbed Pearson with a glove save after Pearson found himself alone in front with 7:52 left in the second.

Pearson made good on his second chance, putting a backhand past Allen with 6:40 left in the second after he got behind Gunnarsson for a breakaway to cut the St. Louis lead to 2-1.






"When you're chasing a game it doesn't usually work in your favor and teams are going to capitalize on stuff like that in this league and they did," Pearson said. "We gave it a good push at the end and weren't able to get that last one."

Gunnarsson made up for the defensive lapse with his third goal of the season with 3:41 left in the second. The Kings unsuccessfully challenged the goal, claiming Kyle Brodziak interfered with Quick.

"If you look at the replay, Quickie's stick gets pulled out but no one knows what the rules are anyway. ... I mean, tonight it was not goaltender interference and two weeks from now it might be. I don't know," Brown said. "That's part of the problem, I think."

Gunnarsson's goal, his fourth, was the 14th by a Blues defenseman this season, tops in the NHL.

"We don't set limits," Yeo said. "We don't expect to get a goal from our defense every game."

Brown deflected Drew Doughty's shot for a power-play goal 58 seconds later, cutting the St. Louis advantage to 3-2. It was Brown's 79th power-play goal, tying Charlie Simmer for seventh on the Kings' career list.

NOTES: Doughty played in his 700th career game. ... Schenn was selected by the Kings with the fifth pick in the 2009 draft. ... The Kings scratched D Oscar Fantenberg and C Nick Shore. ... The Blues scratched RW Chris Thorburn, D Nate Prosser and G Ville Husso.

UP NEXT

Kings: Host the Toronto Maple Leafs on Thursday.

Blues: Host the Philadelphia Flyers on Thursday.
---
---