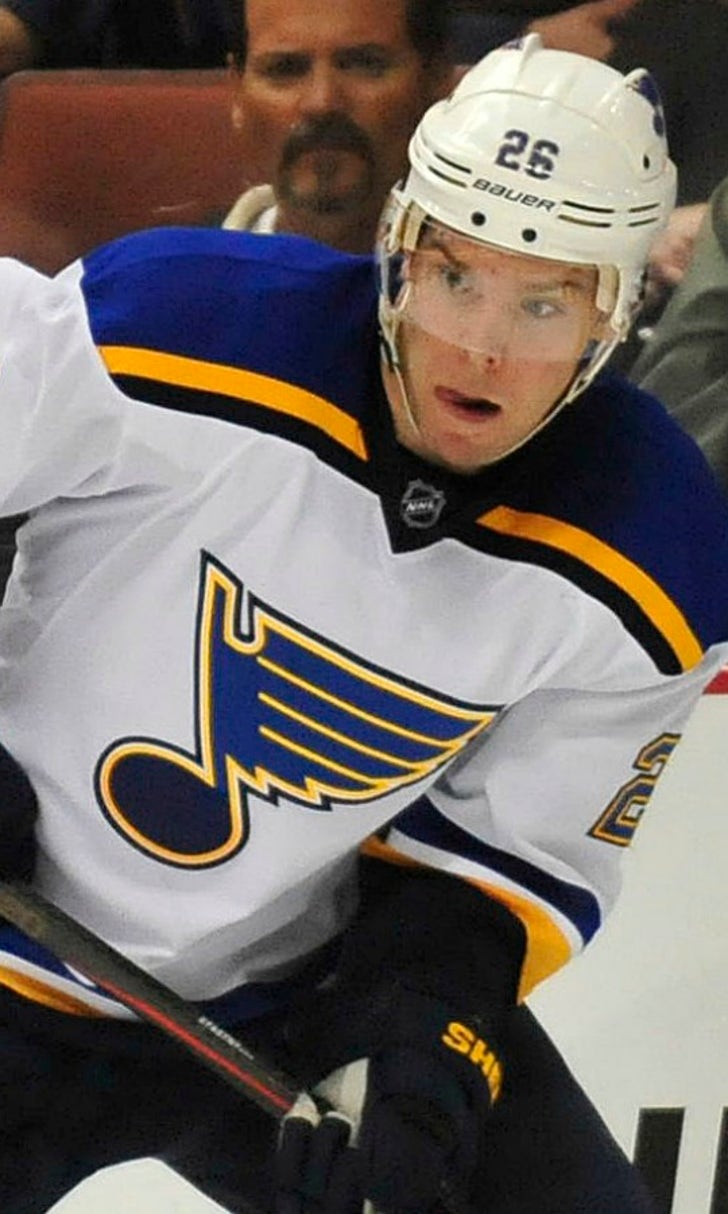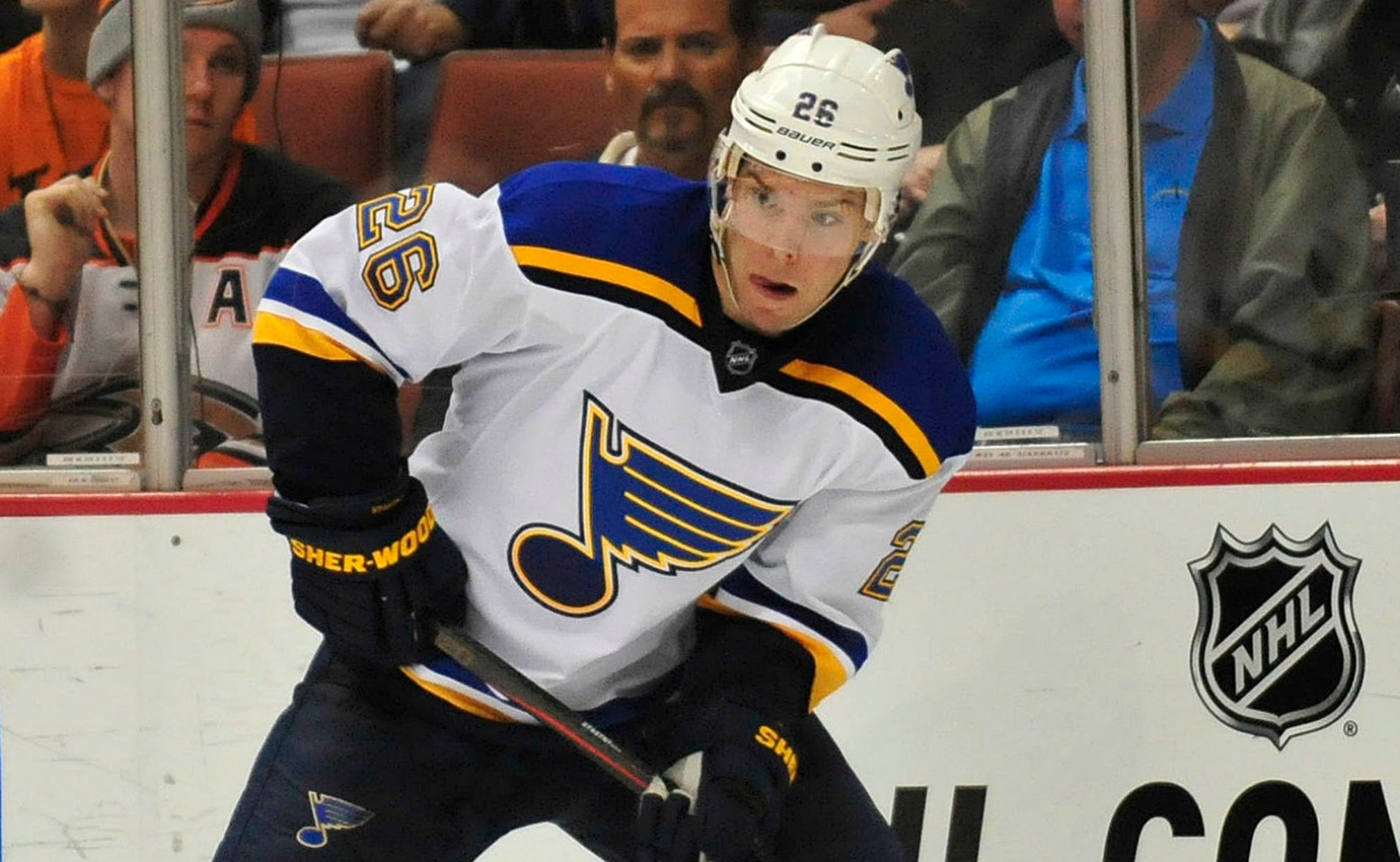 Blues' Stastny finally appears to be hitting his stride
BY foxsports • January 5, 2015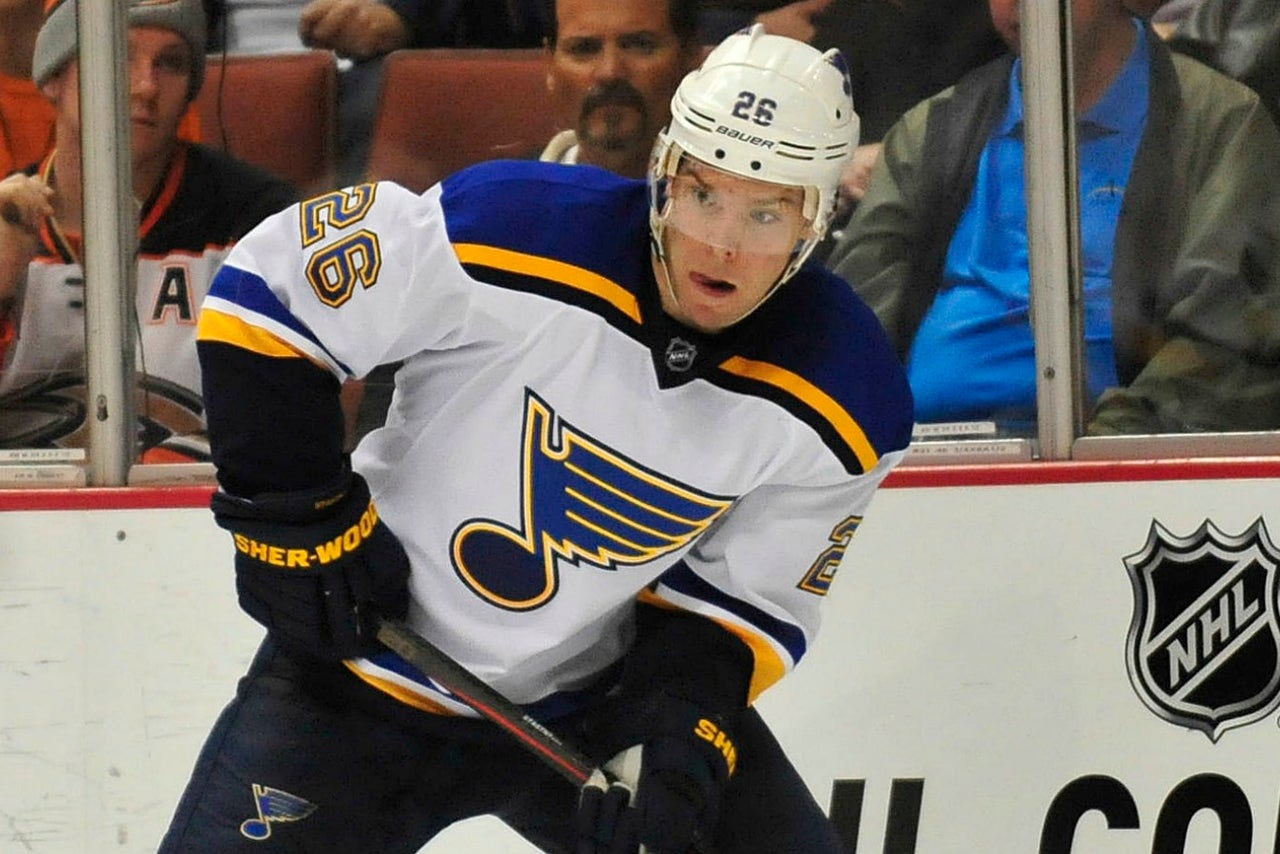 ST. LOUIS -- Paul Stastny's transition from his longtime home in Colorado to his hometown has finally gotten smoother after a rough start.
The veteran center figured to play a big role in St. Louis, with general manager Doug Armstrong even hinting a spot on the top line with David Backes and Alexander Steen would be possible after the Blues signed Stastny last July. It made sense, considering he filled a void at center and contributed at least 20 goals and 32 assists in his six seasons with the Avalanche not shortened by strike or significant injury.
Stastny nearly got off to a dream start with the Blues. He had a game-tying goal in the season opener against the New York Rangers in front of a sellout crowd at Scottrade Center, and he followed that with three assists in a 4-1 win at Calgary. Two games later, a shoulder injury sidelined him for seven games and set him back for much longer, something Stastny's former high school teammate at Chaminade, Chris Butler, understood quite well from his own experience with shoulder injuries.
"It's just tough because you're out there -- not playing tentatively, but you're playing kind of to protect that shoulder because you don't want to hurt it again," Butler said in mid-December. "I think now he's much more comfortable with contact, much more comfortable getting bumped and banged around, and you can see that in his game."
After recording only seven points through November, Stastny has six in his last five games, all on assists. Multiple teammates have called him one of the best passers in the league, and the recent performances have shown how he racked up at least 45 assists in three of his first four seasons in Colorado.
Nonetheless, Stastny remains on the Blues' third line, which means they can't fully use his playmaking abilities. Even his vision and leadership skills aren't enough to turn forwards such as Joakim Lindstrom, Dmitrij Jaskin and Chris Porter into elite scorers.
During his recent hot stretch, three of Stastny's assists came on goals by defenders and another was scored by T.J. Oshie on a power play, where Stastny's skills are valuable enough to earn him a spot on the top unit. Jaskin's two goals in the last four games are certainly encouraging and good enough to help him stay in St. Louis, but it's far too early to expect consistent scoring from the 21-year-old.
Perhaps if Stastny had stayed healthy, he would have at least gotten the chance to play on the starting line, particularly when Oshie missed seven games with a concussion beginning in late October. Instead, Stastny remained on the third line, with the exception of when he joined dynamic duo Jori Lehtera and Vladimir Tarasenko on the second line in Anaheim last Saturday.
In that position, Stastny is unlikely to come close to matching his numbers of 25 goals and 60 points primarily on Colorado's second line last season, which don't even include five goals and five assists in an impressive seven-game playoff series against Minnesota. That kind of production could make him the missing piece the Blues need to get over the hump in the postseason.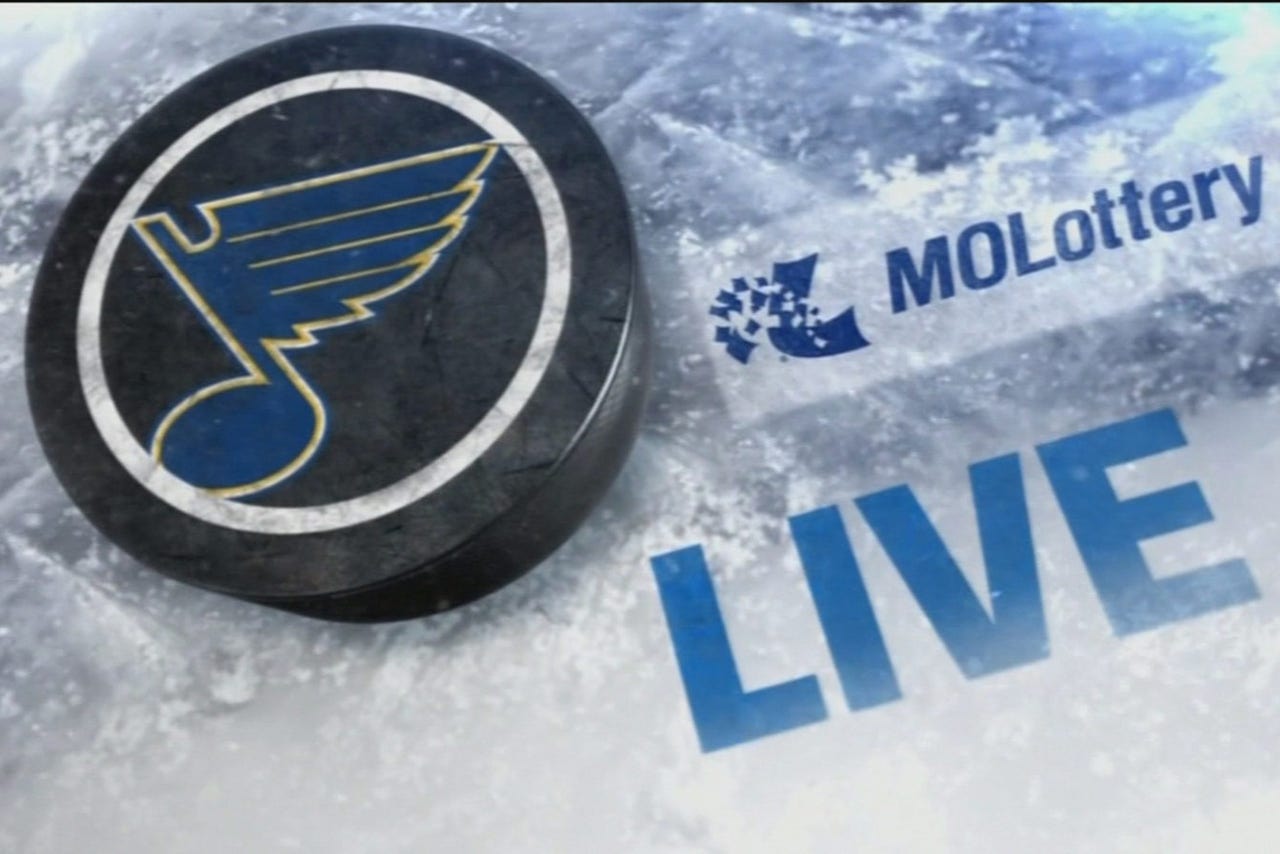 Watch the Blues Live pregame and postgame shows before and after every St. Louis Blues game on FOX Sports Midwest.
The big question, then, isn't whether Stastny could be a top six player. He clearly has that kind of talent and would be more productive with better scorers around him. The more pressing issue is where he would move.
That would displace another forward, something coach Ken Hitchcock may not be willing to do now that Jaden Schwartz is back and looking dangerous again with Lehtera and Tarasenko to form by far the Blues' most prolific trio this season. The experienced top line of Alexander Steen, T.J. Oshie and David Backes has found its chemistry again, with a combined seven goals and 16 points in the last three games.
If finding an appropriate fit for Stastny becomes the biggest problem for St. Louis offensively, Hitchcock should be a happy man.
You can follow Luke Thompson on Twitter at @FS_LukeT or email him at lukegthompson87@gmail.com.
---