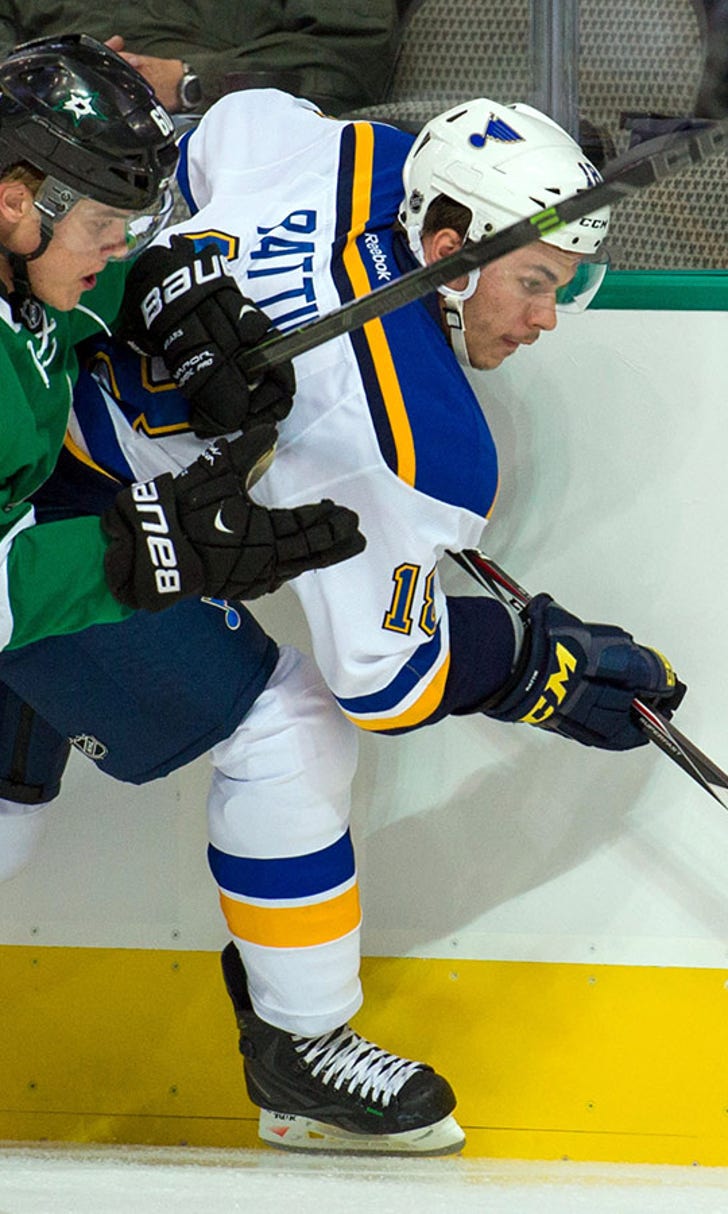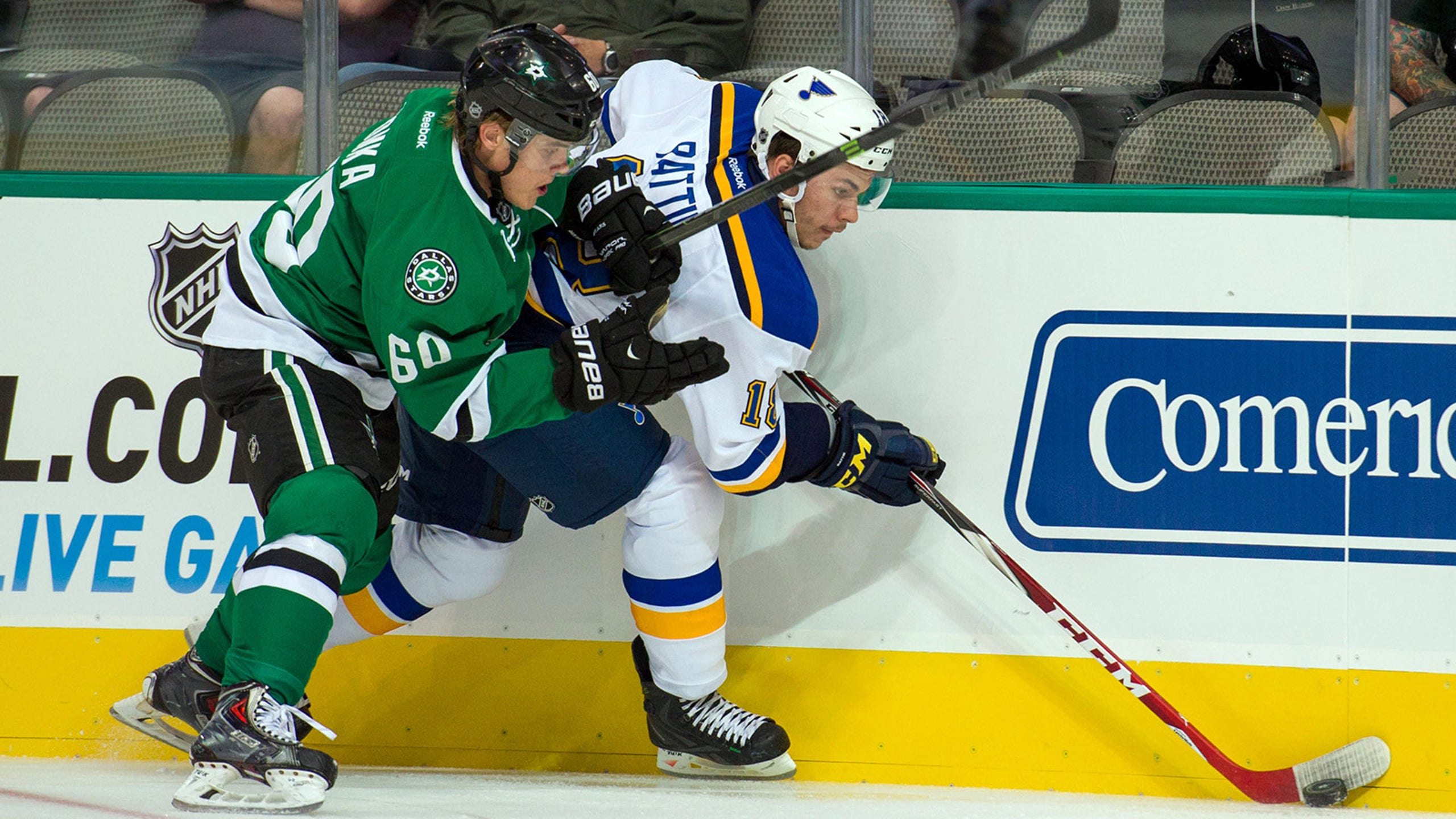 Blues recall Rattie in wake of Berglund, Lehtera injuries
BY foxsports • January 30, 2015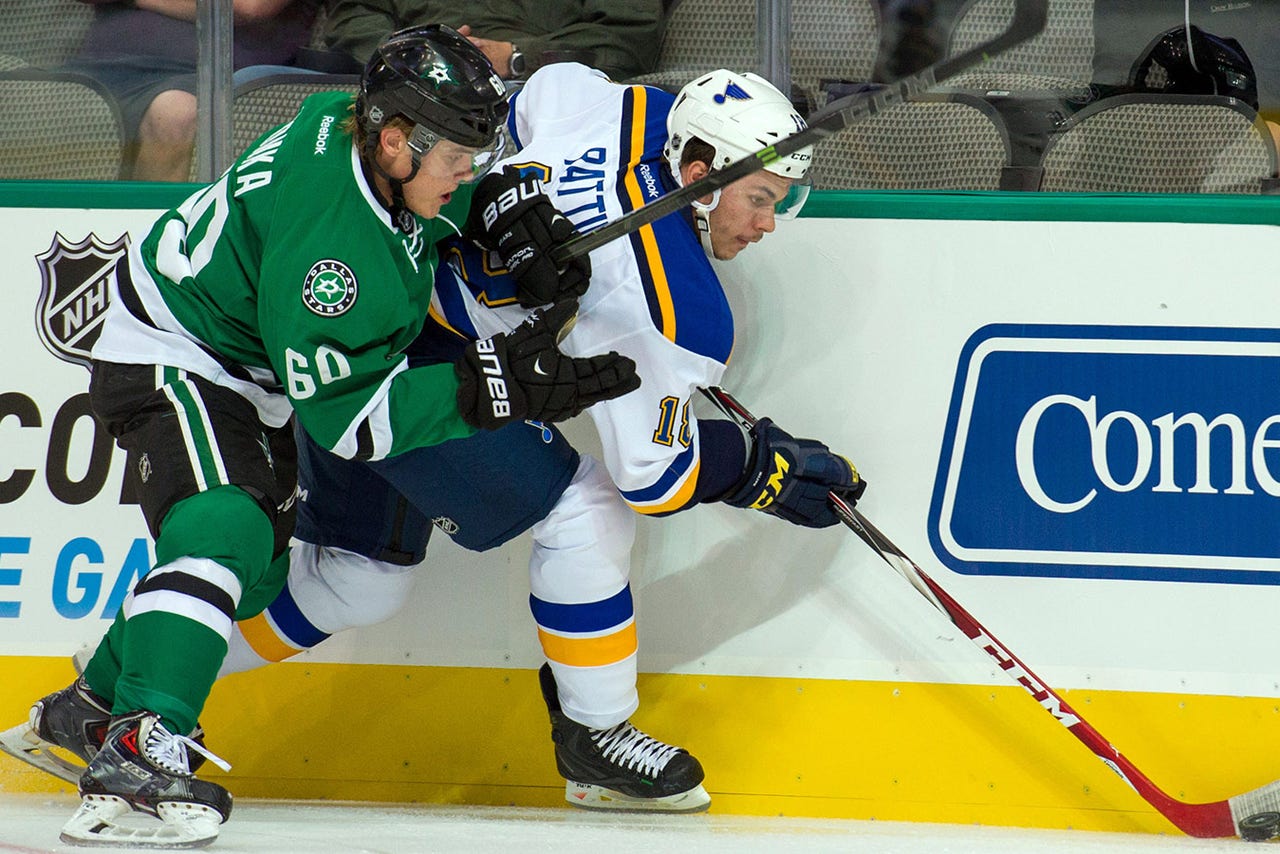 ST. LOUIS -- Injuries forced the Blues into another lineup change prior to Friday night's game at Carolina.
Forward Ty Rattie will join the team from its American Hockey League affiliate in Chicago, where he has scored 28 points and ranks fifth in the league with 17 goals. The 21-year-old appeared in two games for St. Louis at the end of last season, averaging just over 11 minutes of ice time in a pair of 3-0 losses to Detroit and Dallas.
The Blues had been relatively healthy since New Year's before forwards Patrik Berglund and Jori Lehtera went down with injuries and didn't return in Thursday's 5-4 shootout win over Nashville. Hitchcock said after the game neither will be able to play Friday, but both will make the two-game road trip that concludes Sunday at Washington.
St. Louis won't need to put Berglund or Lehtera on injured reserve, since Martin Brodeur's retirement this week freed up a spot on the 23-man roster. Joakim Lindstrom will also likely be called upon to return to the lineup for the first time since a 3-2 loss at Nashville on Dec. 30.
You can follow Luke Thompson on Twitter at @FS_LukeT or email him at lukegthompson87@gmail.com.
---