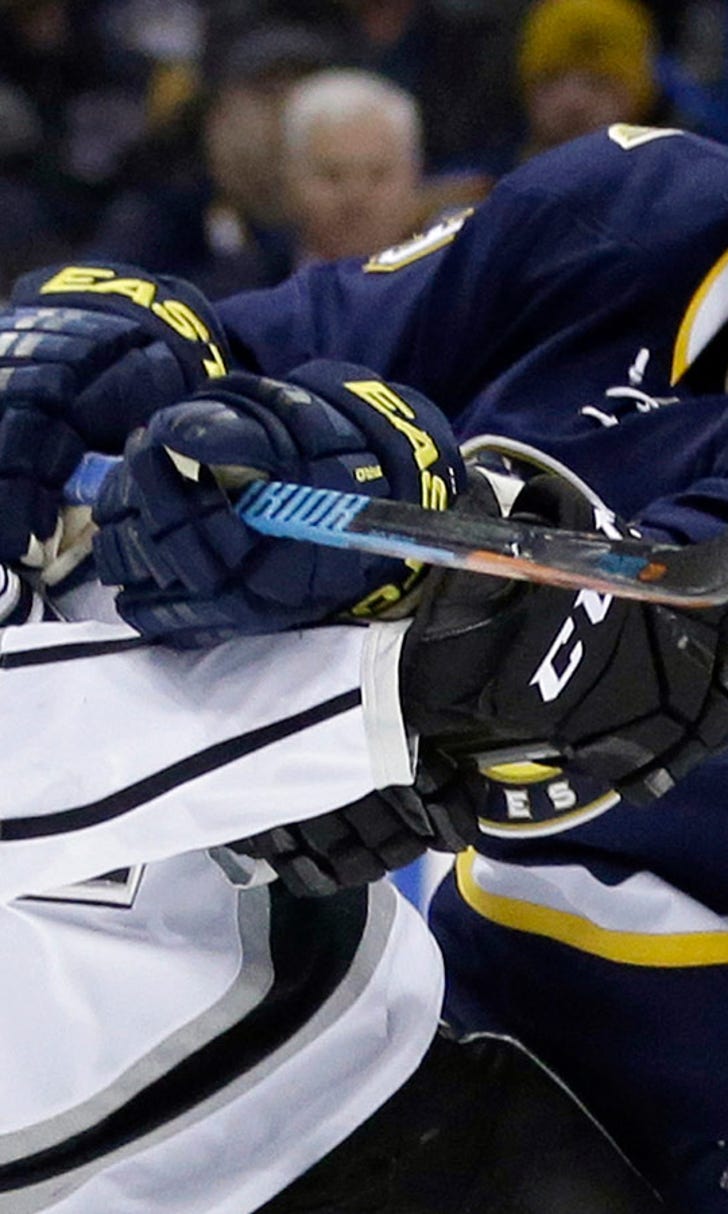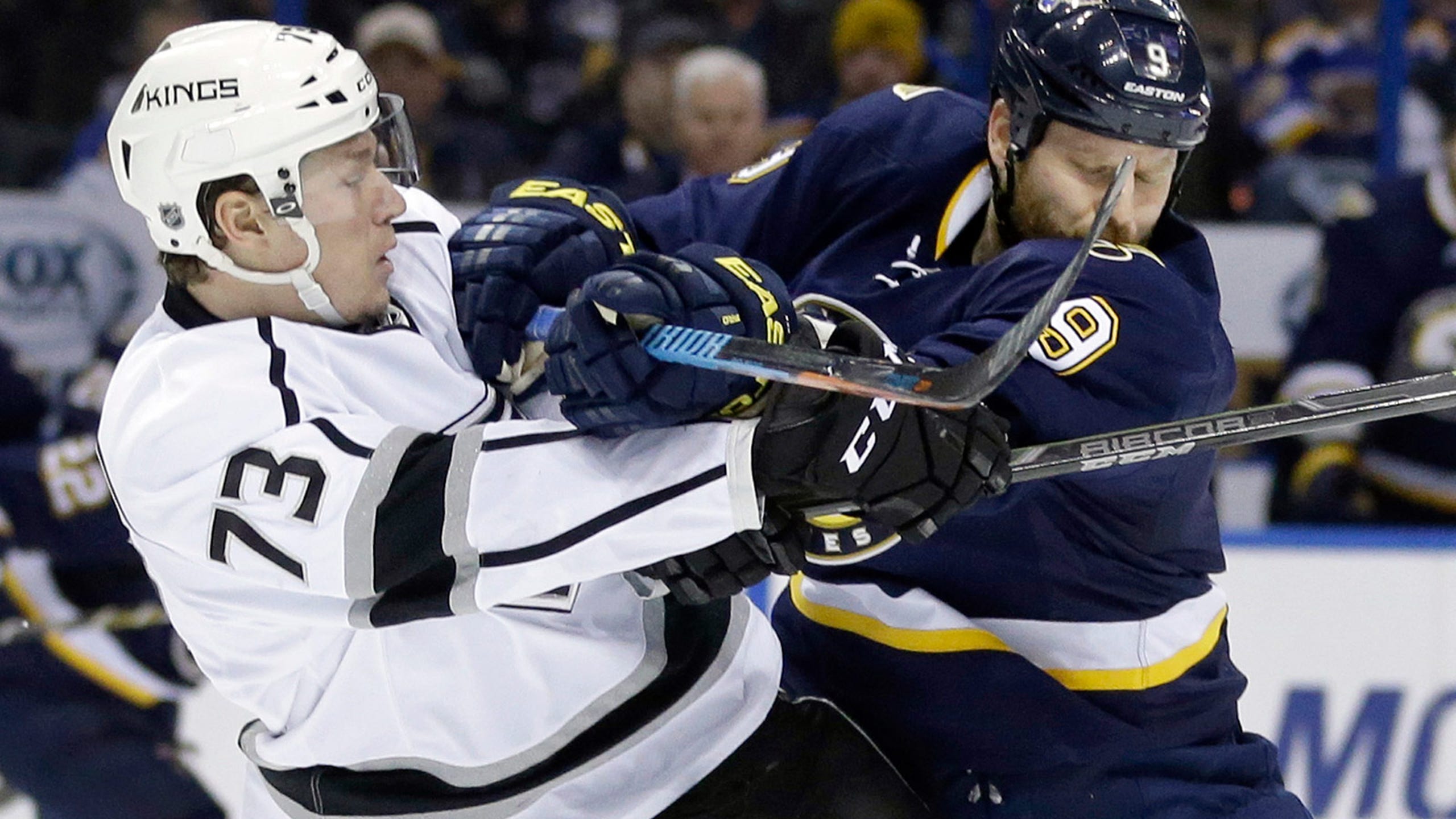 Blues' penalty-kill units have been busy -- and increasingly effective
BY foxsports • December 17, 2014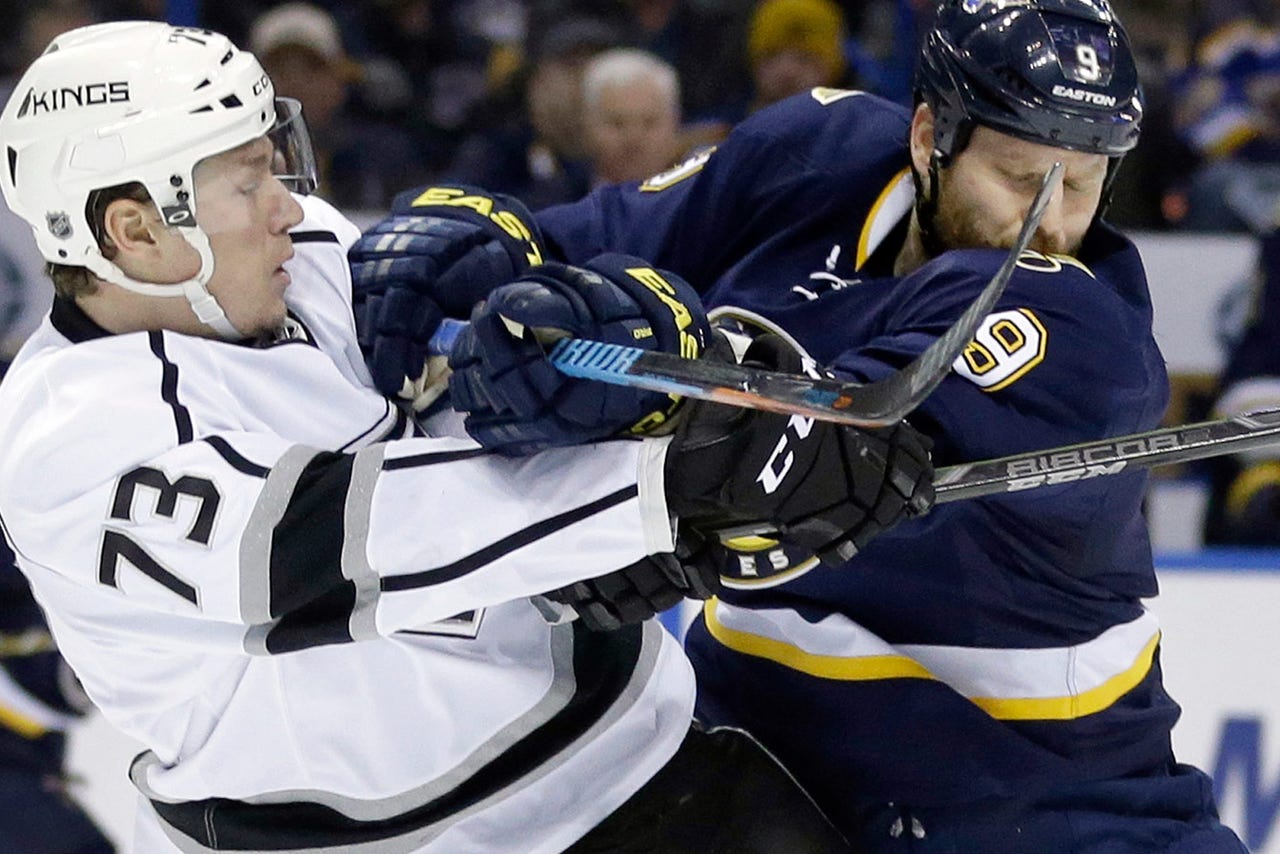 ST. LOUIS -- A little more practice than they would like has brought the Blues' improving penalty kill into focus at just the right time.
The Blues' two penalty-kill units have been busy lately, particularly in the last two games when they've faced 12 power plays against the struggling units of Colorado and Los Angeles. Each opponent mustered just one goal in six opportunities before St. Louis rallied back to win with the help of momentum from dominant shorthanded defense.
"The last 12 games killing penalties we've shown a significant upgrade from where we were before," coach Ken Hitchcock says. "There's a lot of predictability. I think we're excited about the possibilities of what we're doing killing penalties for the first time all year."
Those improvements are reflected in the numbers, and Tuesday night's efforts against LA were even more impressive considering St. Louis didn't even have time to practice after learning a key contributor, forward T.J. Oshie, would miss the game due to personal family reasons. Since giving up two power-play goals in a 3-2 win at Ottawa, the Blues have successfully killed 32 of 37 penalties (86.4 percent) in 11 games, raising their season average to a respectable 81 percent.
They've been applying a lot more pressure, and forward Jaden Schwartz even got a great opportunity that nearly led to a shorthanded goal after a bad LA turnover in its defensive zone. Shots haven't been easy to find, and when it can't clear the puck first, the defense always gets plenty of help from goaltenders Jake Allen and Martin Brodeur.
The PK is still far below where this team expects it to be, and 16th in the league certainly seems low after St. Louis finished second with a robust 85.7 percent success rate a season ago. But a dismal start put the Blues in a hole even though more often than not they were able to overcome those mistakes.
In fact, they're a surprising 3-0 when giving up two power-play goals since a 3-0 loss in mid-October at Anaheim, a game the Western Conference leaders controlled no matter how many players were on the ice. Credit an impressive resiliency, which has also helped St. Louis come back from 3-0 and 2-0 deficits against the New York Islanders and LA, respectively, in the past two weeks.
Nonetheless, a better penalty kill should make things easier, and Hitchcock says it's helped cover up an inconsistent power play. They've been hot during their five-game win streak with eight goals in 19 opportunities on the heels of 16 straight failures.
Of course, the ideal solution would be to reduce the penalty kill time, which ranks 20th in the league with more than 92 minutes in 30 games. But that just wouldn't be Blues hockey.
You can follow Luke Thompson on Twitter at @FS_LukeT or email him at lukegthompson87@gmail.com.
---