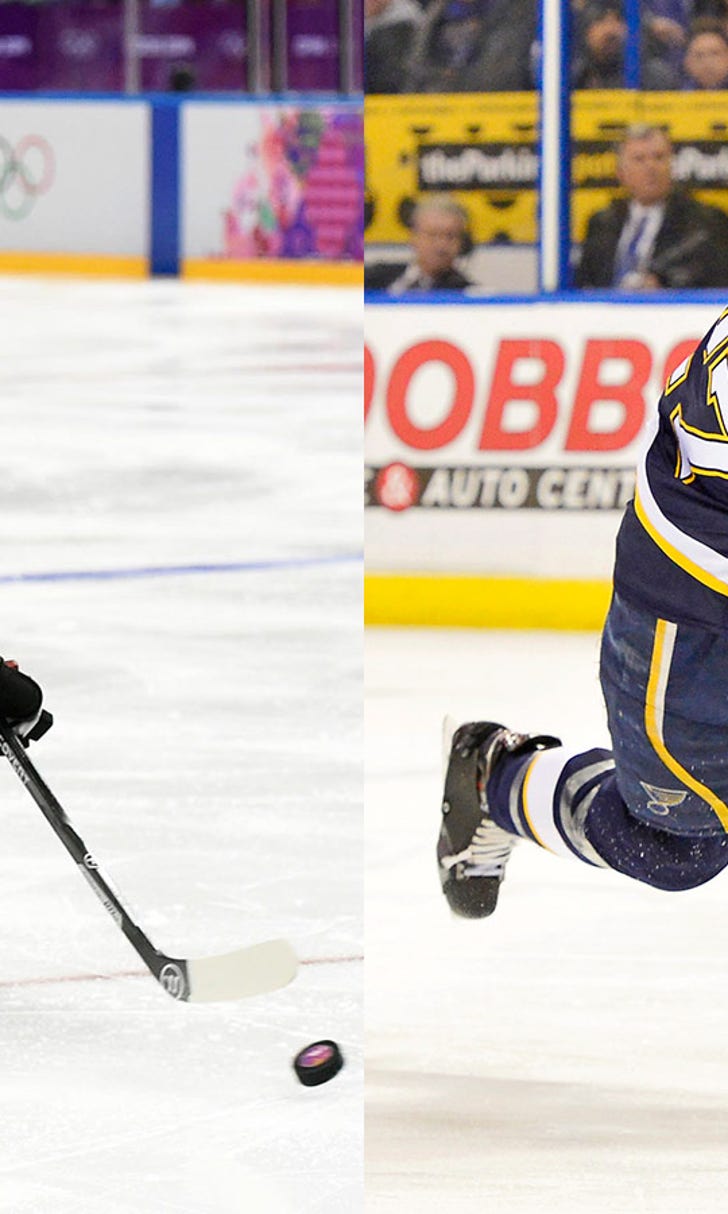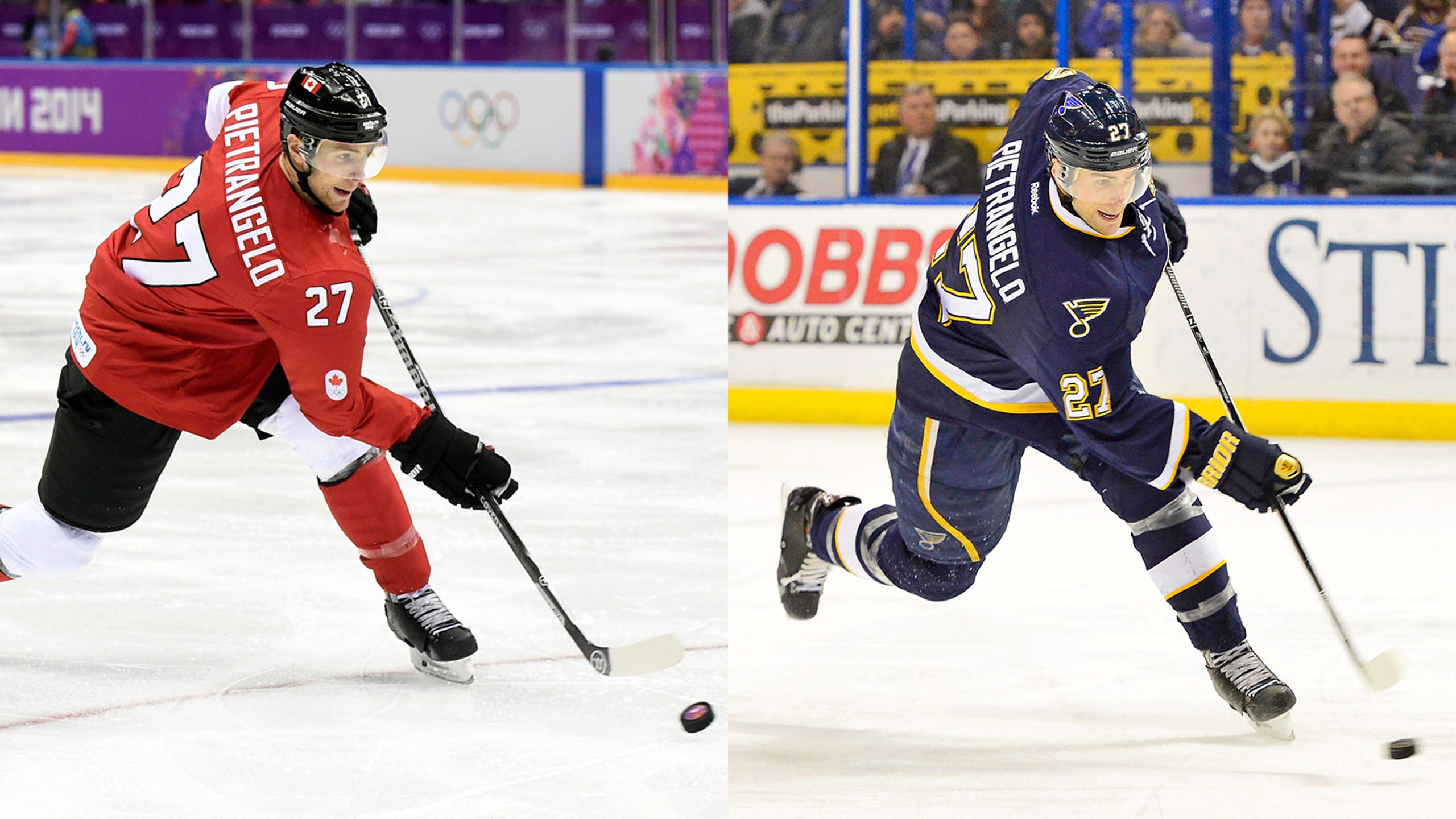 Blues' Olympians quickly shift focus from Sochi back to the Cup
BY foxsports • February 25, 2014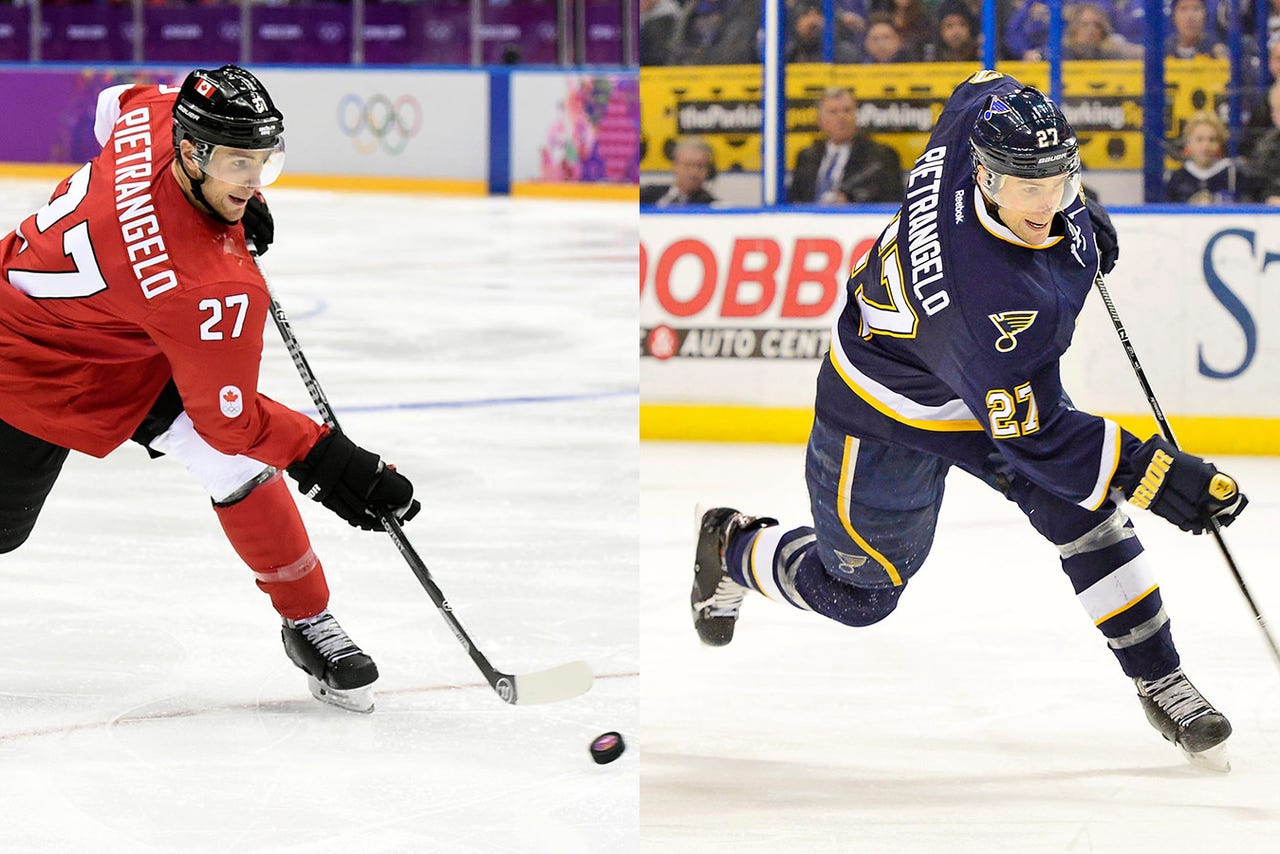 ST. LOUIS -- It didn't take long for Alex Pietrangelo to switch his focus from winning the gold medal for Team Canada to winning a Stanley Cup with the St. Louis Blues in a few months.
Moments after Canada beat Sweden to win the gold medal, the Blues' defenseman found his coach, Ken Hitchcock, who was an assistant with Team Canada, on the ice at the Bolshoy Ice Dome in Sochi and delivered a message.
"I saw Hitch on the ice after the game and I said, 'That's one championship. One more to go this year,'" Pietrangelo said. "... Now our goal is to win here in St. Louis."
Some of the bleary-eyed Blues Olympians met with the media Monday night before boarding a flight to Vancouver to begin the stretch of 25 games remaining to close out the regular season.
It was a tired group.
Patrik Berglund said he hadn't slept since returning to St. Louis. Others, like Hitchcock, said they were able to take short naps. There was a lot of travel from Russia back to North America and then on to St. Louis, only to turn around a few hours later and get back on a plane.
Watch the 'Blues Live' pregame and postgame shows before and after every St. Louis Blues game on FOX Sports Midwest.
It wasn't quite "Planes, Trains & Automobiles" ("Those aren't pillows!"), but it wasn't easy on them, either. Still, the Blues were focused on chasing down their next big goal at the end of the playoffs.
"Petro said it best," Hitchcock said. "He said, 'This is just the step for what our goal is.' This is a great lesson, but it's a step. Our goal is to win a Cup. The Olympics are the lessons along the way for us to reach the goal that we want here, and any information that we can gather along the way that helps our players is great. So this is great information for us.
"Sure, the guys are going to be tired. We're all going to be tired. But I think a week from now when everybody gets up to speed, we're going to have a lot of good things that we can rely on and take value in. And I think our guys are going to really benefit from this and use it later on."
The Blues sent nine players to Russia for the Olympics as well as Hitchcock and general manager Doug Armstrong, who also worked for Team Canada.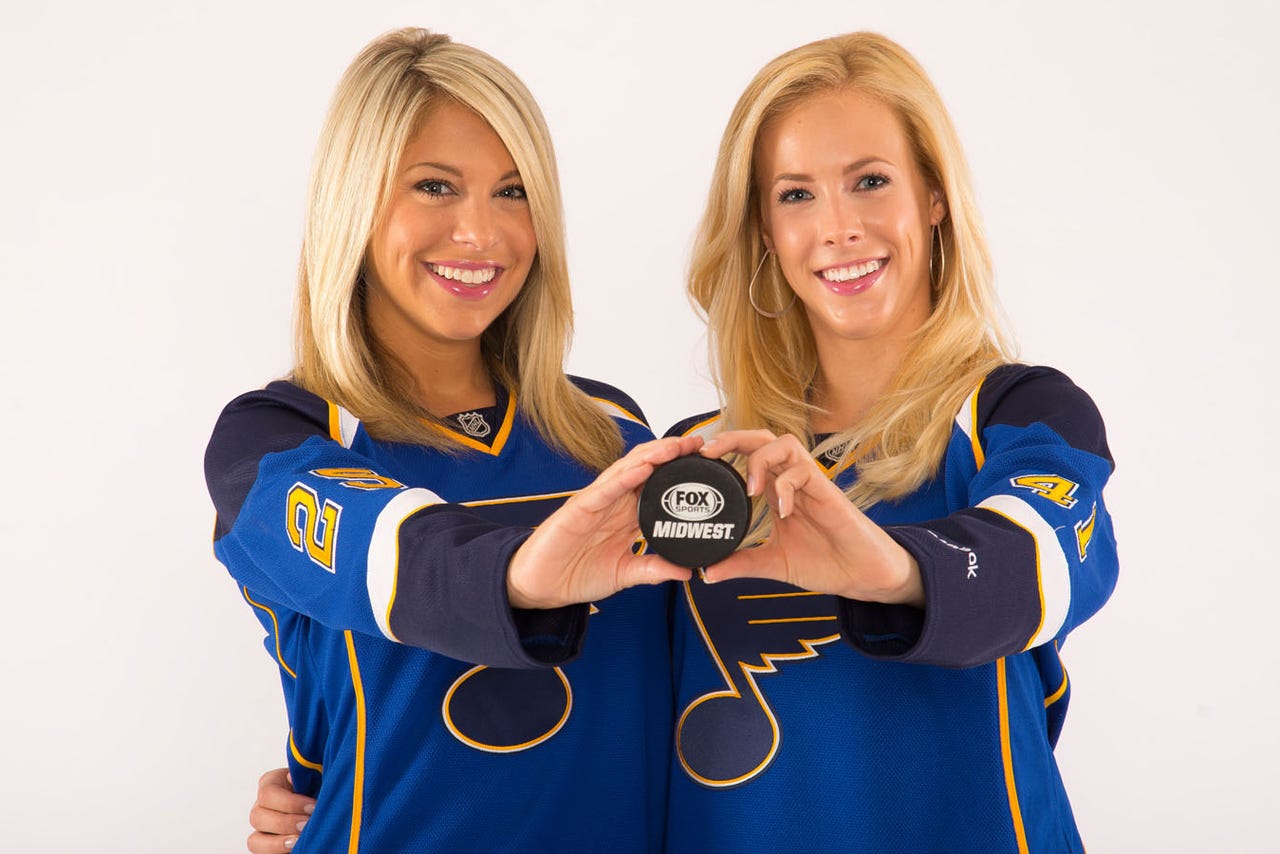 FOX SPORTS MIDWEST GIRLS: Read their bios, check out their upcoming appearances and view their photo galleries and videos.
Pietrangelo and fellow defenseman Jay Bouwmeester won gold medals, while Berglund and Alexander Steen took silver with Sweden. The rest of the Blues, including the U.S. contingent of David Backes, T.J. Oshie and Kevin Shattenkirk, returned with memories that will last a lifetime, but not with medals to add to the trophy case.
"We've got some guys coming off some pretty big highs getting a gold medal and a silver medal, and some other guys like myself and Backs that are fired up that we didn't get anything," Oshie said. "I think after big losses like that it inspires you to work harder."
Said Pietrangelo: "I think the competition level there -- I mean, you're playing with the best players in the world day in and day out -- I think that's going to carry over in terms of how we carry ourselves in practice and in games here moving forward."
The experience gained in Sochi figures to help the Blues at some point down the line when the stakes get higher.
This is a St. Louis squad that has had difficult playoff series with the Los Angeles Kings the last two postseasons and will have to win some high-pressure games in a few months to reach their ultimate goal.
Jaroslav Halak and Vladimir Tarasenko returned from the Olympics early and were able to practice Sunday and Monday. The rest of the Olympians will sit out practice Tuesday afternoon, skate Wednesday and then play later that night against the Canucks. The Blues are 0-1-1 against Vancouver this season and 0-2 against Friday's opponent, the Anaheim Ducks.
So there won't be much rest for the weary.
"We've had a lot of success in the first part of the year and we're going to be looking for more in the second part," Backes said, "and then really gearing up for the playoffs -- and, hopefully, a long, long playoff push where we're playing hockey when it's 100 degrees in St. Louis."
Backes, Oshie and Shattenkirk could be more motivated than their teammates after how Team USA's run ended in Sochi.
After winning their pool, the second-seeded Americans came up short against rival Canada in the semifinals and lost to Finland in the bronze-medal game the next day.
"We had a lot of hope going into it, especially after a strong start," Shattenkirk said. "It was a very quick series of events. We were going so well, and then next thing you know we're going home in fourth place with nothing. That was really the tough part.
"But I think we're all good professionals here and we know there's a lot at stake down the line here. I think every NHL guy will tell you that they equally would like to win a Stanley Cup as well. This is our goal now, and we're all focused on it."
You can follow Nate Latsch on Twitter (@natelatsch) or email him at natelatsch@gmail.com
---