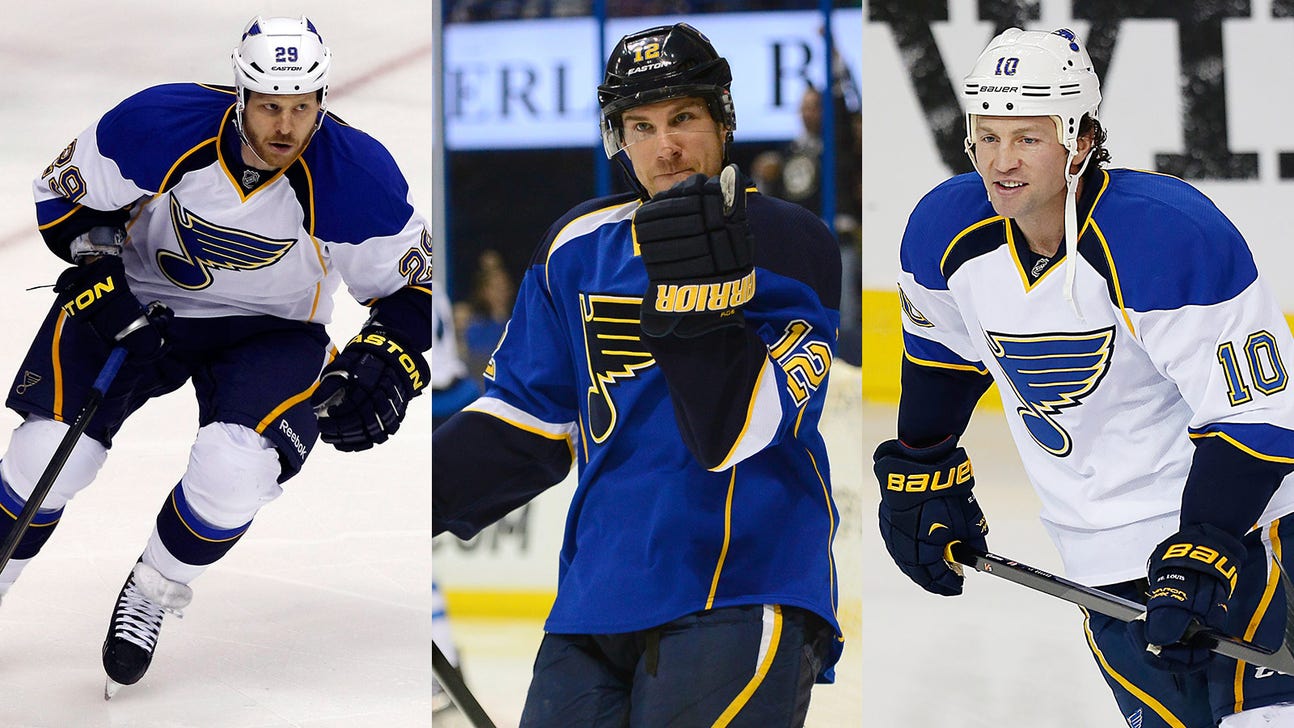 Blues' new 'Dallas Stars Line' is starting to jell
Published
Mar. 19, 2014 12:49 p.m. ET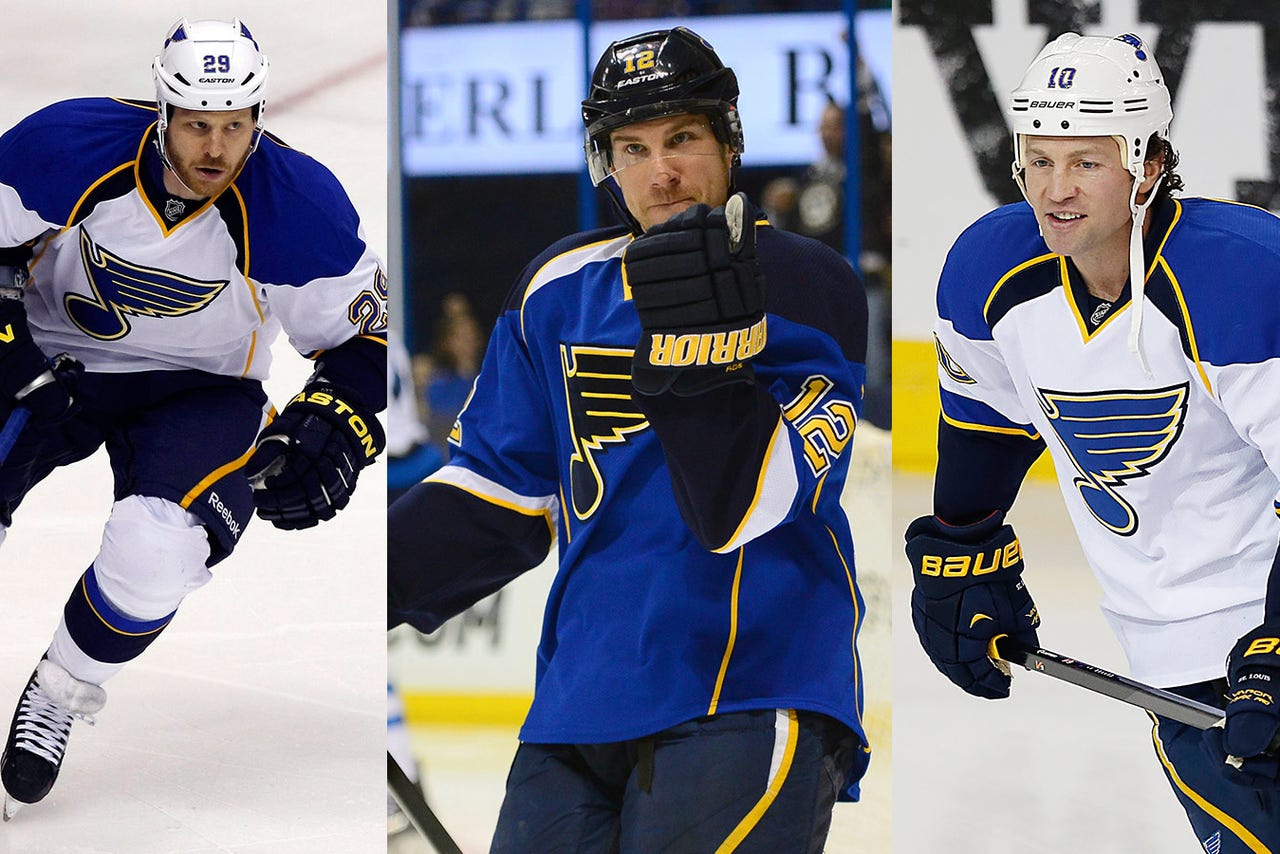 ST. LOUIS -- At first, Brenden Morrow chuckled at the question. Then the St. Louis Blues' veteran winger paused to find an appropriate answer that wouldn't land him in Ken Hitchcock's doghouse when his response eventually made its way back to the coach.
After the Blues beat the Jets on Monday night, with Morrow scoring the first goal in the 3-1 win, he was asked if he thought his line -- him, Derek Roy and Steve Ott -- might now have some staying power together.
"The guy back there makes the decisions," Morrow said, referring to Hitchcock. "I felt like there were games we were creating a lot and we just weren't scoring. And maybe getting one off tonight will open us up and we'll have a little more success and stick together a little bit."
The Blues' third line -- nicknamed the "Dallas Stars Line" by the media because all three are former Stars -- could be a key factor down the stretch as St. Louis makes a run at the Presidents' Trophy and then tries to capture its first Stanley Cup.
Morrow, Roy and Ott have played well together recently but had been unable to produce a goal until Monday night.
Morrow's goal early in the second period, off a nice pass from Roy, was his first in 10 games. Roy hadn't registered a point in the team's previous 10 games and was a healthy scratch in Nashville on Saturday night. Ott has two assists in nine games since being acquired from the Sabres.
"I know Brett Hull has said he was worried to death that he'd never score another goal," Morrow said. "It doesn't matter who you are, when the puck's not going in the net you're starting to grip the stick a little tighter. And we've had lots of opportunities, our line. It was good to finally get rewarded for it."
So Monday night's goal was a good sign for that trio.
"That whole line there had five, six scoring chances, which is what we're looking for," Hitchcock said. "We look at that, if that's our third line, especially with Roy in the middle, that should be an advantage for us and we've got to make it an advantage. We've got to get them playing and helping out because those are experienced players who can score points.
Watch the 'Blues Live' pregame and postgame shows before and after every St. Louis Blues game on FOX Sports Midwest.
"I've said before as we move forward and we play good teams, especially on the road, the best we're going to hope for on our first two lines is a saw-off. They are going to check your top line. Then they are going to get a match on your second line. So you're looking at a saw-off every night, and we have to get an advantage somewhere. That third line has got to give us an advantage because those are experienced players that know how to play the game the right way and can be very effective when they compete at a high level."
Morrow, Roy and Ott have plenty to play for this season; each veteran is pursuing his first Stanley Cup championship and will be an unrestricted free agent this offseason.
Morrow, 35, won a gold medal with Team Canada in 2010 but, in his 14th NHL season, has yet to hoist the Cup. He was a rookie with the Stars, coached by Hitchcock, during the 1999-2000 season when they lost in the Stanley Cup finals in six games to New Jersey. He has 22 points (11 goals, 11 assists) and is plus-4 in 61 games this season.
The 30-year-old Roy, who centers the line, was with the Sabres in 2006, when they lost in seven games in the conference finals. Roy has 37 points (nine goals, 28 assists) and is plus-2 in 65 games this season.
Ott, 31, was teammates with Morrow on the Stars in 2008, when they lost to Detroit in six games in the conference finals. In 2012, he was traded from Dallas to Buffalo for Roy and another player. He has 22 points (nine goals, 13 assists) in 68 games this season.
On Monday, Hitchcock ticked off the reasons the line has been effective.
"Strong on the puck in the offensive zone," he said. "Patient. Strong. Not throwing it away. Being determined. Supporting each other. The whole thing. They were skating. They skated with the puck. They skated on the first touch with the puck, instead of standing still and inviting contact. They moved their feet and created seams and openings because of it."
It's all about creating scoring chances. With Vladimir Tarasenko out with a hand injury for at least six weeks, Hitchcock will be counting on the Dallas Stars Line to do plenty of that.
You can follow Nate Latsch on Twitter (@natelatsch) or email him at natelatsch@gmail.com. 
---