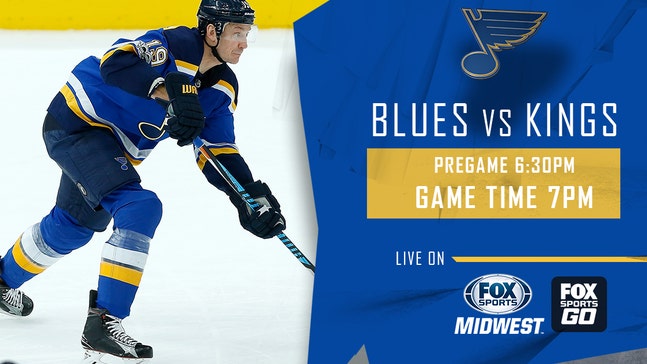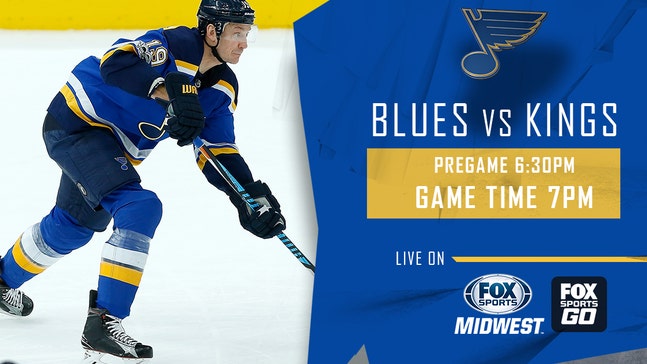 Blues look to end inconsistent homestand with win over Kings
Published
Dec. 1, 2017 10:10 a.m. ET
ST. LOUIS -- Coach Mike Yeo knows what he wants to start seeing from his St. Louis Blues, beginning with Friday night's game against the Los Angeles Kings.

"We're not consistently hard enough to play against at home," Yeo said. "It seems like we do it for a game and then we kind of back off for a game. We come to the rink with the assumption that the game is going to go our way.

"We earned the position we're in (in the standings). We're in a good spot, but we have to remember that we earned it. To keep the position we're in or to better it we're going to have to earn that, too. Right now, we're a little bit too inconsistent and we'll have to fix that."

The problems began following a 4-2 win over the Kings on Oct. 30, which was followed by a shutout loss to the Philadelphia Flyers. The Blues have alternated wins and losses in their last six home games.

They were less than four minutes away from being shut out for the third time in their last nine home games Wednesday night, finally getting a pair of late goals from Kyle Brodziak but still falling 3-2 to the Anaheim Ducks.

Two of the three players on the Blues' top forward line, Vladimir Tarasenko and Brayden Schenn, did not have a shot on goal against the Ducks.

The Blues also gave up two power-play goals and fell to 27th in the league in killing penalties, which is another aspect of the game the team knows must improve.

"It was one of those nights where we simply weren't good enough," said forward Alexander Steen. "It's an 82-game season. There's going to be ups and downs. We've been playing a solid game but have gotten away from it a couple of times and it's bitten us."



The Blues will face a Kings team coming off its third consecutive win Thursday night in Washington. They scored two goals nine seconds apart to rally from a 2-1 deficit and added two empty-net goals for a 5-2 victory over the Capitals.

Friday night's game could well be another test for the Blues' special teams. The Kings have the best penalty kill percentage in the NHL at 89 percent, and killed both of the Capitals' power-play chances.

It will be the third stop on a four-game trip for the Kings.

"We're trying to get our team to a point where we're continuing to build our team game," said Kings coach John Stevens. "It's frustrating when you lose. Your energy kind of drops a little bit, but the group's been terrific. I think the leadership group's been terrific, and we still put ourselves in a position where we want to be and continue to get better."

Jussi Jokinen said it will be a confident group of Kings players who take the ice against the Blues.

"We've been able to string three wins together now," Jokinen said. "We knew this was a big road game for us and we got a good start, but tomorrow's a new game so we forget this tonight to get ready for the next one."


---
---