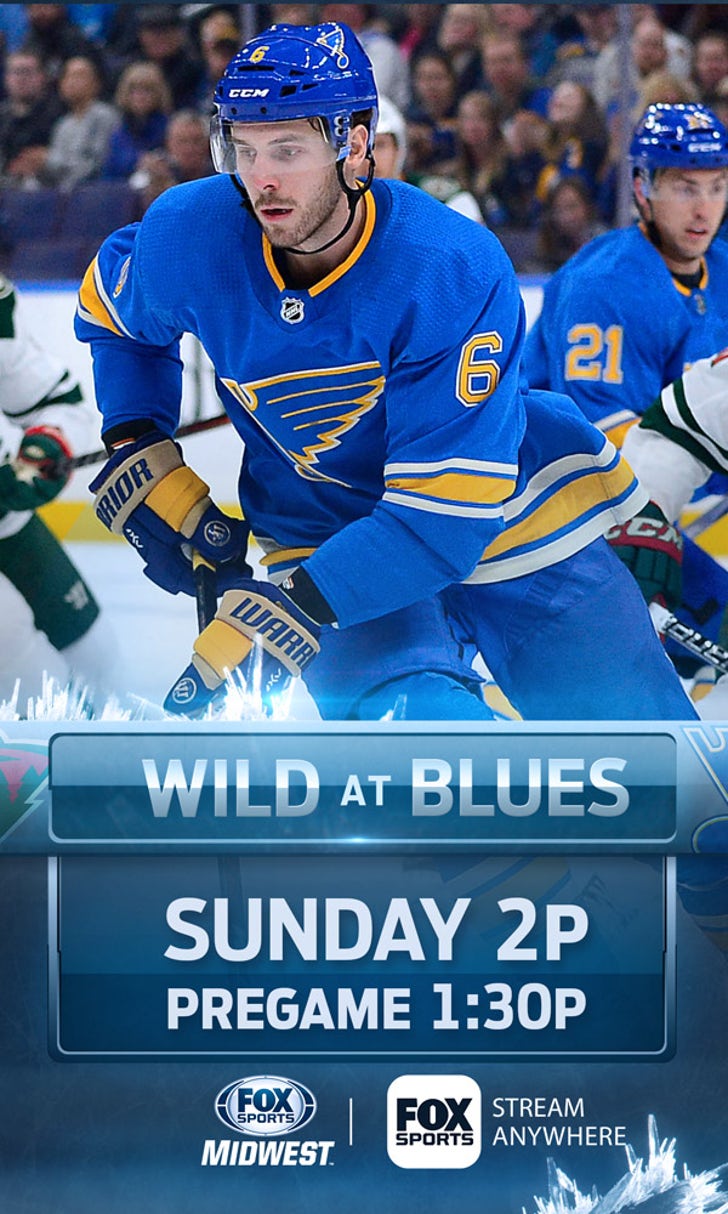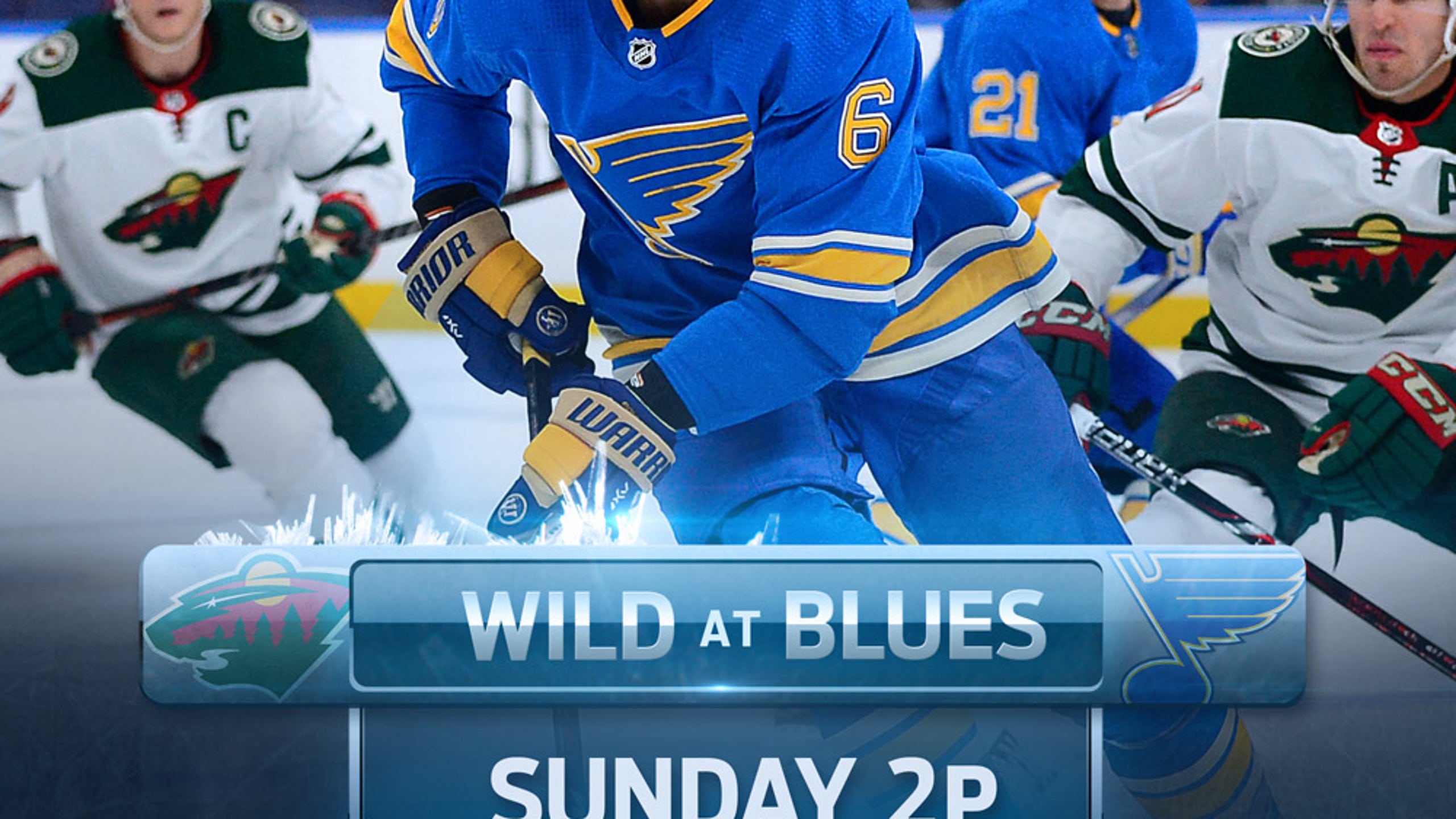 Blues look to avenge loss to Wild in finale of seven-game homestand
November 12, 2018
ST. LOUIS -- The St. Louis Blues hope it finally has clicked.

The Blues are coming off their best overall outing of the season, a 4-0 shutout of the San Jose Sharks on Friday. Now the goal for St. Louis is to follow that up as it hosts the Minnesota Wild on Sunday afternoon, the final game in a seven-game homestand.

"Well, we've seen it in glimpses," Blues coach Mike Yeo told NHL.com. "I've been kind of harping on it that it's been coming along. We want it to come quicker, but definitely one of our better 60-minute performances. But obviously, now we have to build off that."

The Blues (6-5-3, 15 points) have been inconsistent this season. But they have won four of five and a victory over the Wild would give them a season-high three-game winning streak.

Goalie Chad Johnson, making his second straight start, turned away all 33 shots he saw against the Sharks. It was his first shutout since he blanked Toronto as a member of the Calgary Flames on Nov. 30, 2016.

"I don't really think about being locked in or on," Johnson told NHL.com. "People ask how you're feeling. I don't know. I don't think about how I feel.

"You kind of go out there. You prepare. I prepare the same way every day. I just try to feel the same way or just not feel at all. You go out there, you work hard, you're focused in the moment, and what happens at the end of the day is the result you get from your preparation."

In the last two games, Johnson has allowed one goal on 72 shots and has a 0.50 goals-against average and .986 save percentage. He has made 58 straight saves.

Center Ryan O'Reilly extended his point streak to a career-high nine games with a goal in the second period. He is the first Blues player with a nine-game point streak in his first season with the club since Doug Weight on Oct. 4-25, 2001.

"We've been building pretty good," said defenseman Alex Pietrangelo, who scored the Blues' first goal against the Sharks. "We've done a lot of things, D-zone work the last couple days in practice. You know the old saying: practice makes perfect. But we've done a lot of things and it showed tonight."



The Wild (10-4-2, 22 points) pounded the Blues 5-1 eight days ago, also at Enterprise Center. The Wild outshot St. Louis 45-16.

Minnesota, coming off a 5-1 win Friday at Anaheim, has won four of its last five games.

Forward Mikael Granlund scored twice and added an assist against the Ducks.

"We're playing good right now. That's a fun way to play hockey," Granlund told NHL.com. "Obviously, we're a good defending team and have been playing pretty much the whole season pretty good defensively. We are playing much better with the puck now and getting pressure on them, and it's a fun way to play.

"You don't need to defend all night. We are doing a lot of good things. We just have to keep it going."


---
---