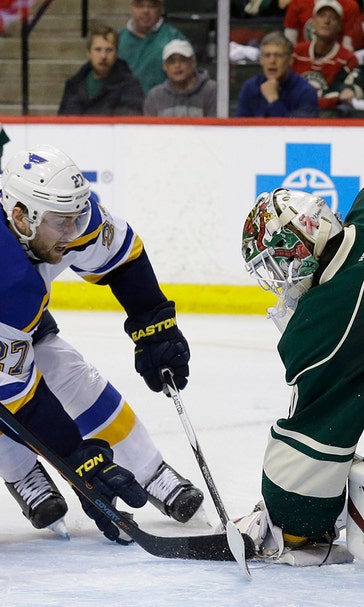 Blues in a hole and only determination and will can get them out
April 21, 2015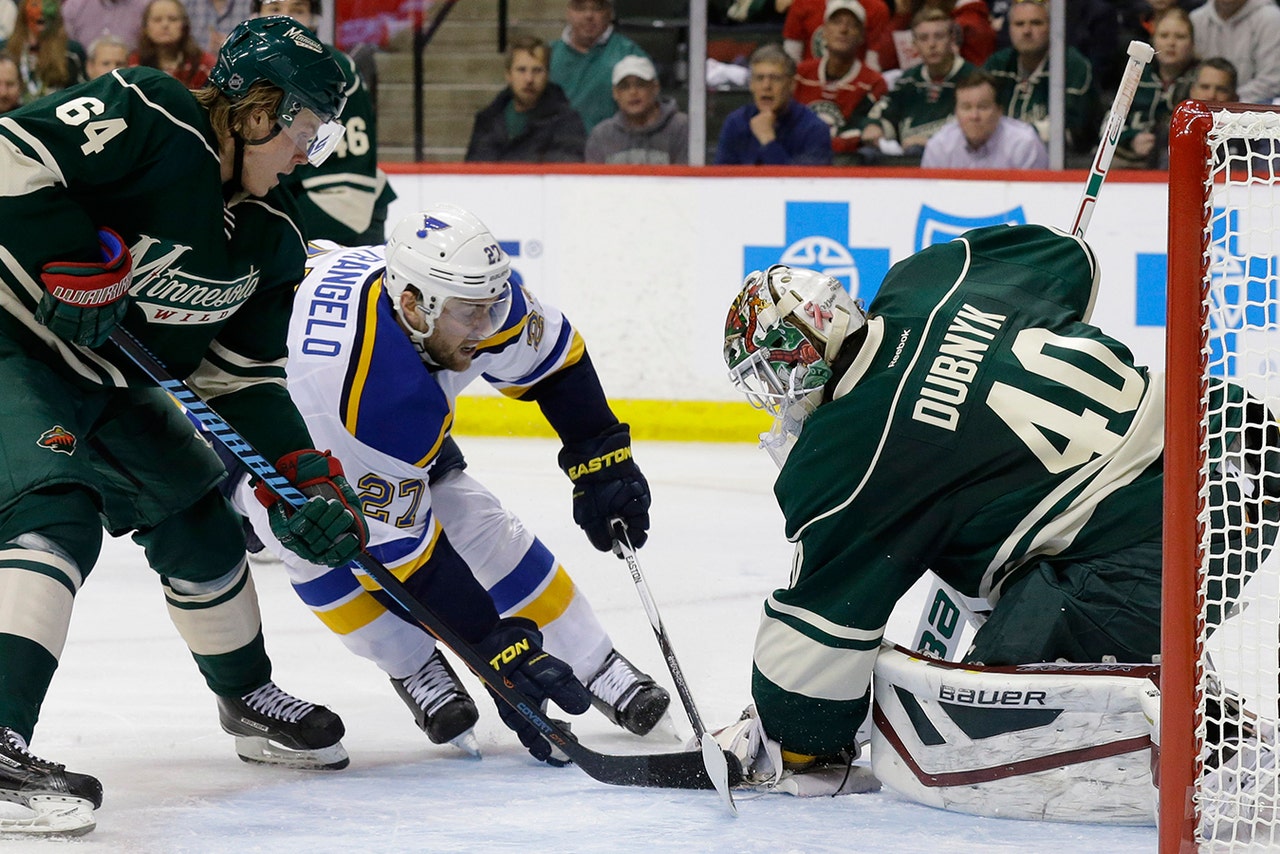 The good news is the St. Louis Blues have been here before.
The bad news is it was less than a week ago.
In Game 1, the Blues were outmuscled and outhustled for the better part of 60 minutes by the Minnesota Wild and lost 4-2. A 4-1 rebound win Saturday changed the narrative; the Blues seemed to have solved their problems and appeared poised to carry their advantage into the remaining three games.
Except they didn't. They came out Monday, made the exact same mistakes, and got the exact same result: a loss.
"They checked really hard," Blues coach Ken Hitchcock told reporters after the game. "This is similar to what they did in Game 1, checked us really hard. And they got us to crack."
At this point, the Blues' problem isn't that they're unsure how to beat the Wild. They know exactly how to beat them: Press their size advantage and drive to the ice in front of the net, no matter the cost. And that requires determination. Right now, Minnesota isn't just beating them on the ice; they're beating them in the battle of wills.
"It really boils down to level of determination, and it's a very high level that you have to play at," Hitchcock said last Friday after that Game 1 loss. "Their determination to defend was greater than ours was, both offensively and defensively."
The Wild, perhaps, haven't come into this series more skilled or more prepared, but they have come in more determined -- determined enough to make the Blues blink twice when the puck has dropped in this series, even though they knew what was coming. And at this point, which team is weaker physically won't make a difference if one team proves weaker mentally.
"They make you earn your stripes," Hitchcock said. "They make you earn your ice, whether it's in the D-zone or the neutral zone."
The Blues' playoff hopes have come down to one thing: at some point, they must win in Minnesota. The situation became inevitable when they dropped Game 1 Thursday in St. Louis. Home-ice advantage, an edge they'd battled an entire season to secure, disappeared in one 60-minute time frame. Now down 2-1, the Blues could make it much easier on themselves if they take Game 4 and tie the series, but to do that they must find the determination necessary to win in their opponent's building.
"The ability to stick with it on the road is so much harder when a home team is feeding off of their fans and their energy," Blues defenseman Kevin Shattenkirk told the Minneapolis Star Tribune's Rachel Blount on Monday before Game 3. "Everything's bearing down on you, and it's that moment that you're ready to crack and kind of give in and maybe play out of your fundamentals and your systems. That's when you need to bear down, remember what works and keep it simple."
On Wednesday, the Blues get a second chance to follow their own advice. They know what it takes to win. The question remains whether they have the will to make it happen.
You can follow Elisabeth Meinecke on Twitter at @lismeinecke or email her at ecmeinecke@gmail.com. 
---