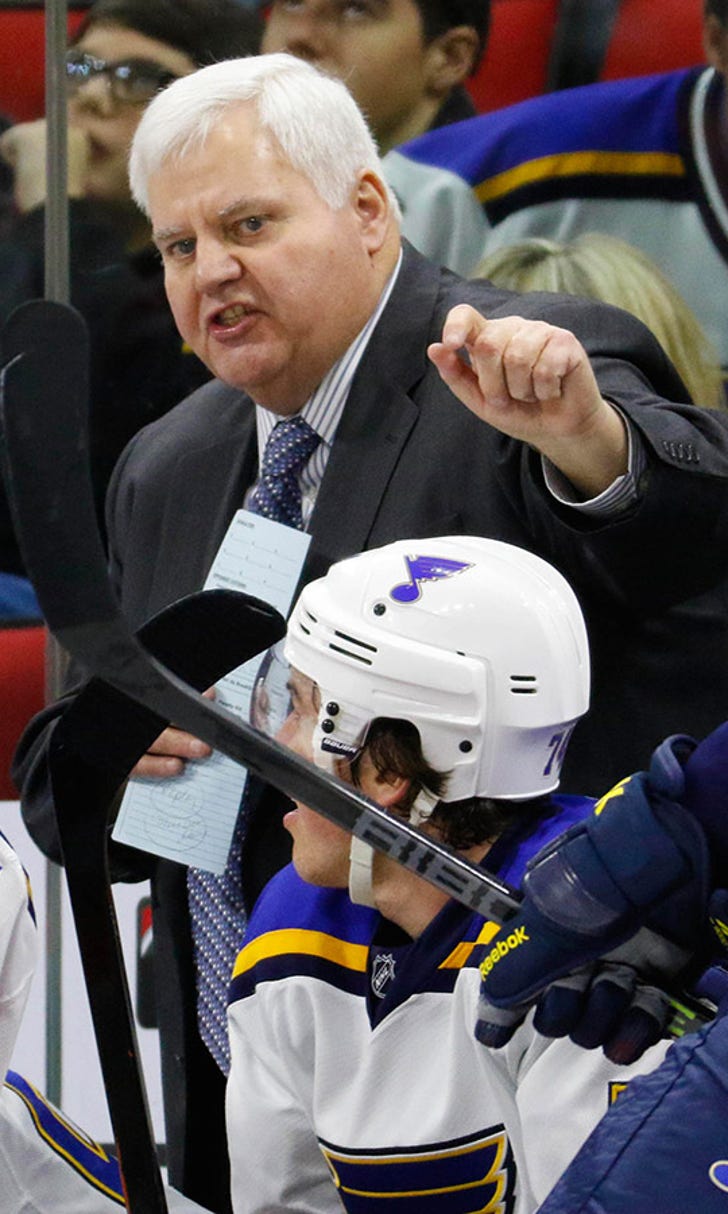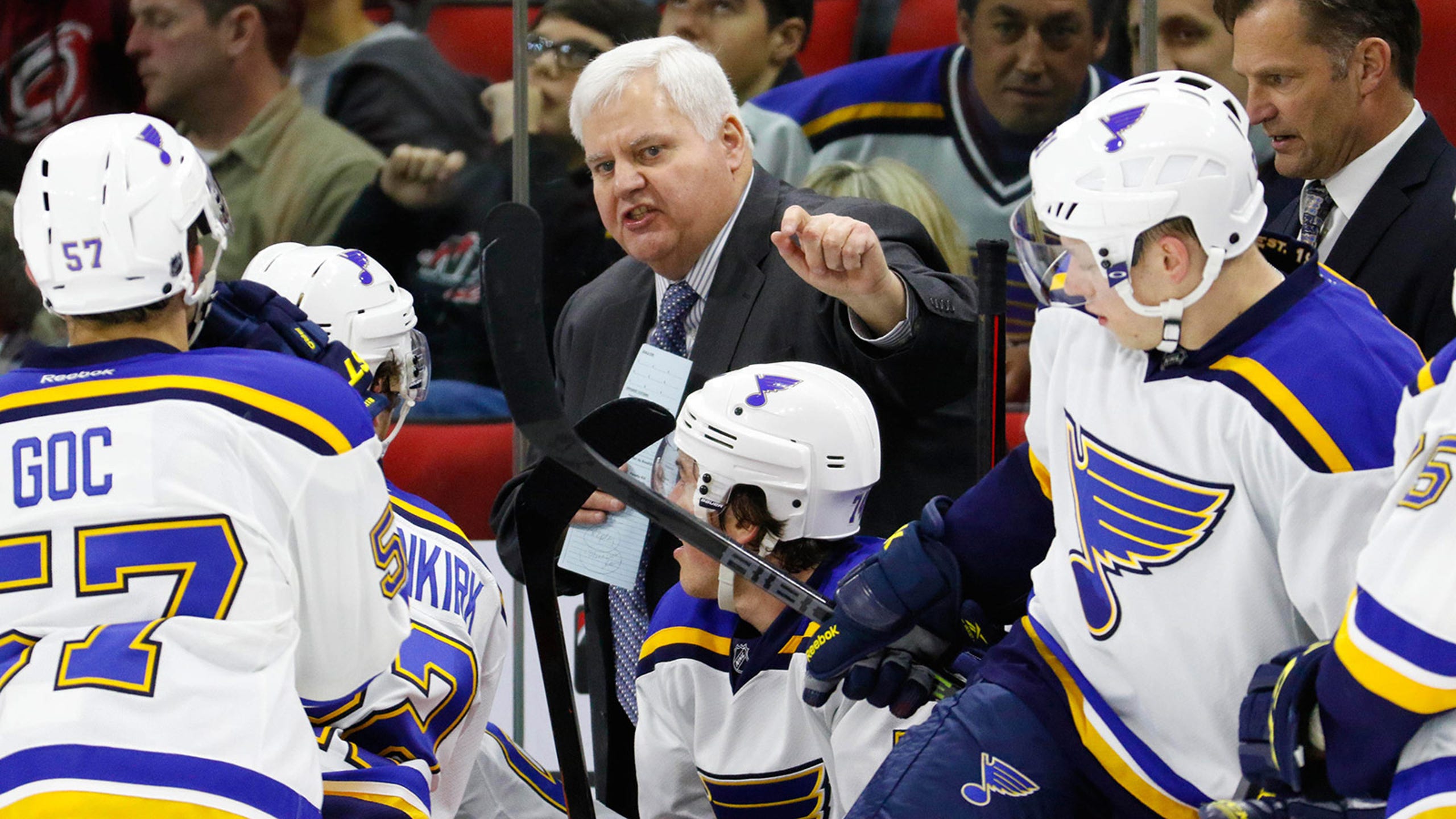 Blues' Hitchcock studies winning coaches outside hockey to gain an edge
BY foxsports • February 11, 2015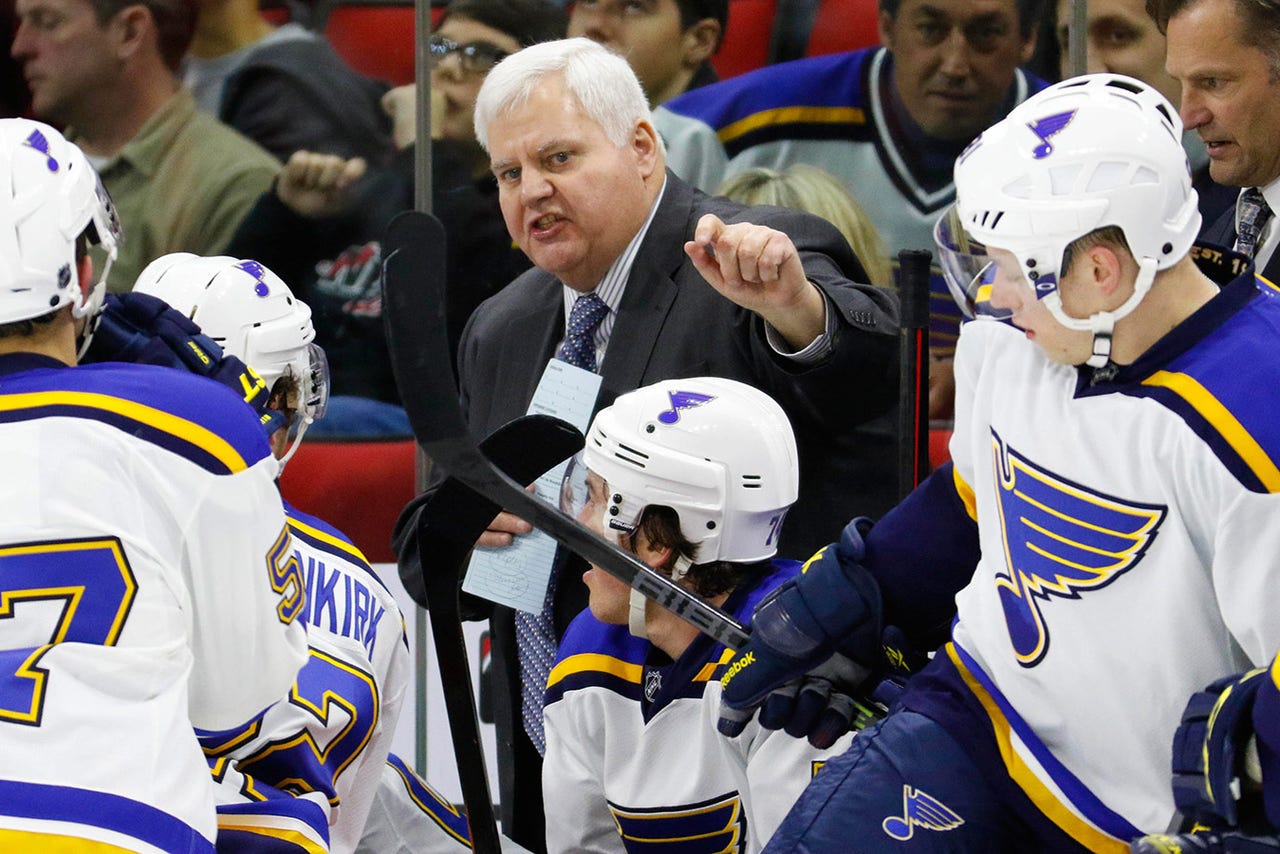 ST. LOUIS -- Blues coach Ken Hitchcock's hunger for success takes him far beyond the familiar confines of the hockey rink.
A renowned work ethic and legendary study habits have played a big role in the 63-year-old's 692 wins, tied with Dick Irvin Sr. for fourth on the NHL's all-time list. It shouldn't come as much of a surprise that Hitchcock looks beyond just his league peers to try to gain an edge.
"What I do is I take a study of every team or college program or European soccer program that's had success and I read up on it," Hitchcock says. "So Manchester United, I read two books on (former Manchester United manager) Alex Ferguson, then I talked to two people about the organization. North Carolina's women's soccer program. I read about (Tar Heels coach) Anson Dorrance and then I talked to people who were involved in the program."
That research gives him an inside look into the day-to-day operations of successful teams, providing valuable insight into how they separate themselves from their competition. It's something Hitchcock loves to do every offseason, when he dives into the makeup of two or three distinguished coaches and organizations.
Some suggestions for this year could include Ohio State football and Urban Meyer, or perhaps longtime Arsenal manager and three-time Premier League champion Arsene Wenger. If Hitchcock really wants to look outside the box, he could drive down to nearby Springfield, Mo., and learn about coach Brian Reynolds and his Drury University men's swimming/diving team that has won 10 consecutive NCAA Division II championships, the longest current streak in college athletics.
Retirement remains one of Hitchcock's greatest fears, something he dreads far more than getting fired. He doesn't expect to touch Scotty Bowman's record of 1,244 wins and he might not catch 56-year-old Blackhawks coach Joel Quenneville -- who stands only 47 wins ahead of Hitch but is seven years younger and still going strong -- but the Blues' coach could easily surpass second-place Al Arbour's 782 wins.
Tuesday night's 2-1 win over Arizona also pushed Hitchcock past another man in attendance for part of Wednesday's practice. Adviser to the general manager Martin Brodeur helped the Blues shut out Colorado 3-0 on Dec. 29 for the last of his NHL goaltender-record 691 regular-season wins.
You can follow Luke Thompson on Twitter at @FS_LukeT or email him at lukegthompson87@gmail.com.
---
---