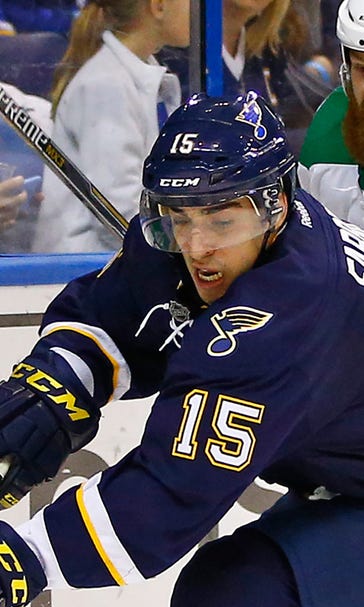 Blues head to Dallas in pursuit of fifth straight win over Stars
December 27, 2015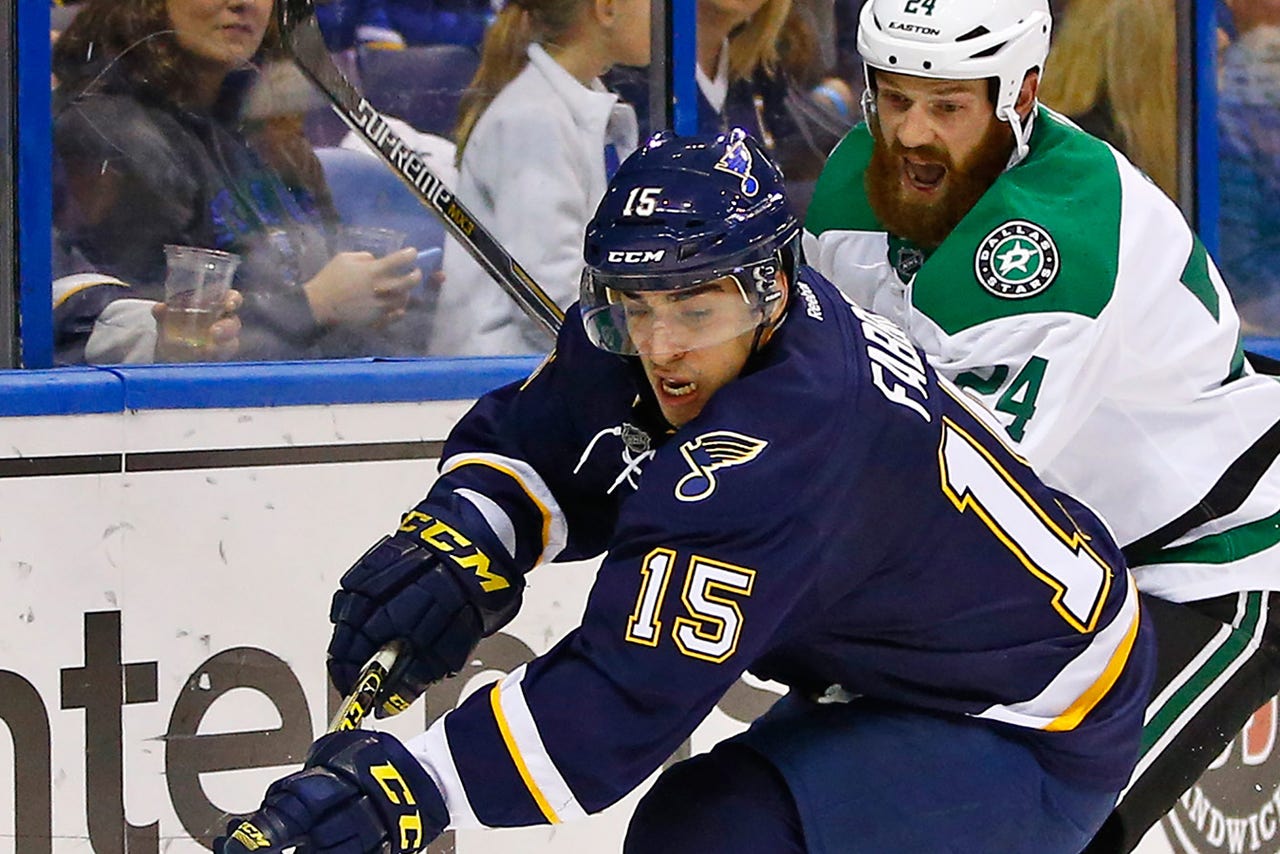 The Dallas Stars are on the brink of their first five-game losing streak to the St. Louis Blues, and they're hoping a return home can prevent setting that dubious record.
After losing to the Blues for the second time in two weeks, the Stars attempt to salvage a split of this home-and-home set Sunday night.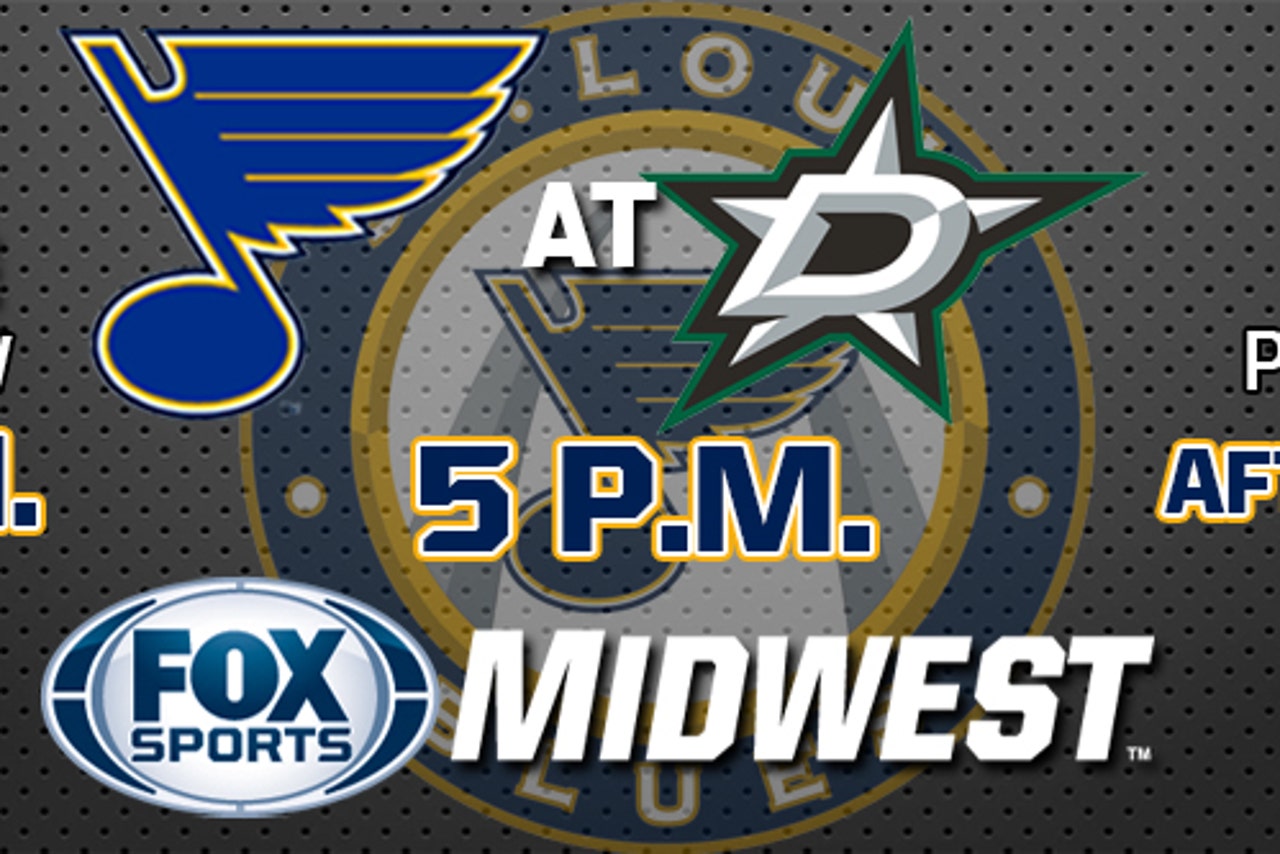 Dallas (26-7-3) has a NHL-high 55 points, and it's 6-2-1 in its last nine games. However, two of those defeats have come at St. Louis (22-11-4), the Stars' closest pursuer in the Central Division.
The Stars have lost four straight to the Blues. They fell 3-2 following a nine-round shootout Saturday after the Christmas break.
"I thought it was just a little bit of scattered play where we had some pockets of energy, but we didn't skate as well as a team as we've normally skated," coach Lindy Ruff told the team's official website. "Probably the break affected us a little bit."
Perhaps a return home will help. Dallas is 14-4-0 at American Airlines Center, winning six of its last seven while averaging 3.86 goals.
Tyler Seguin is tied with linemate Jamie Benn for second in the NHL with 47 points, and his 20 goals rank fourth. The center has 12 points over the past nine games and netted his sixth goal over that stretch Saturday.
Seguin has three goals and three assists in the last four matchups with the Blues.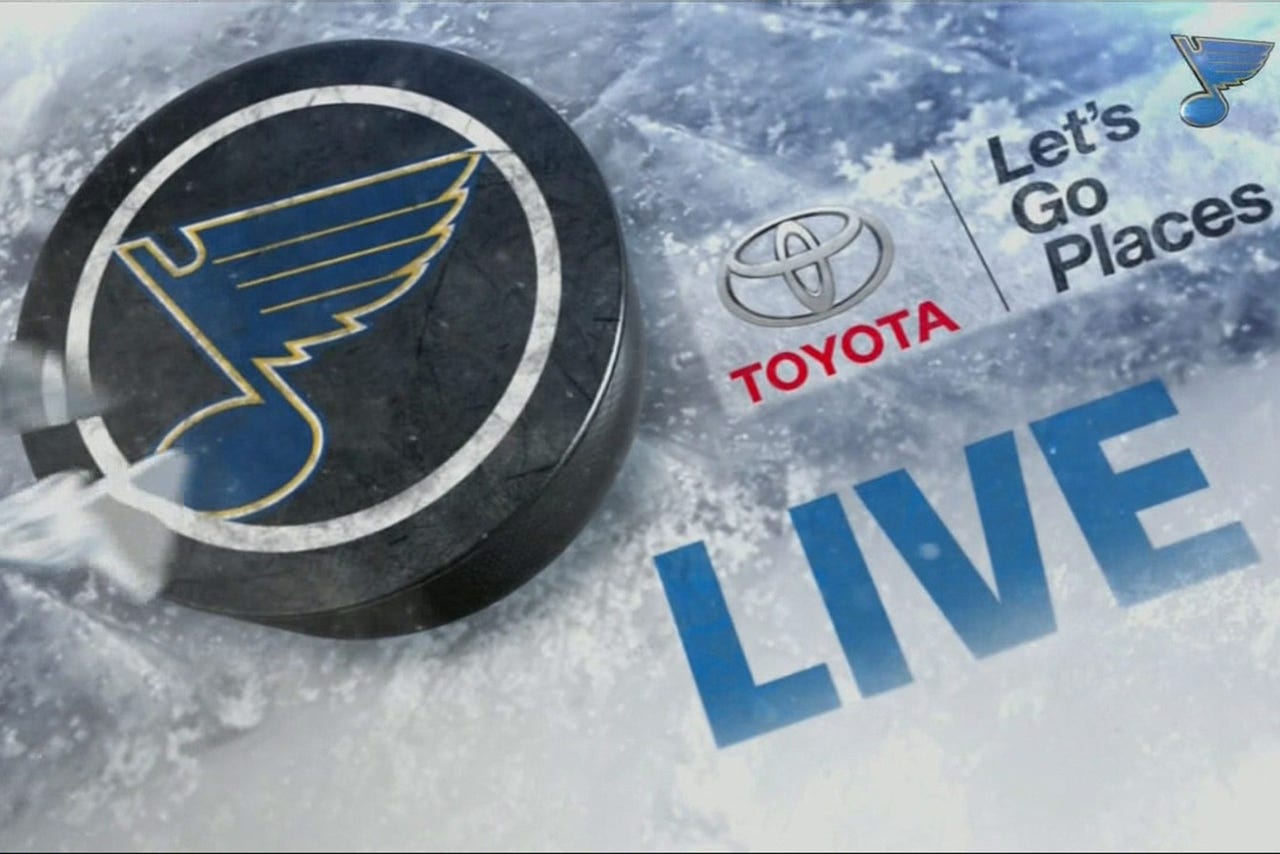 Watch the Blues Live pregame and postgame shows before and after every St. Louis Blues game on FOX Sports Midwest.
Like Seguin, Benn has 12 points in the last nine games, including six in the last four. The left wing has seven points over his past five home meetings with St. Louis.
The Blues have won five of six after David Backes scored in the final round of the shootout Saturday, tying the longest tiebreaker in team history.
"It's not my forte, but when called upon hopefully I can contribute and (Saturday) was one of those nights," said Backes, unsuccessful in his previous four shootout attempts.
Robby Fabbri scored the tying goal with 1:50 left in regulation. The rookie center, who turns 20 next month, has found the net in three straight games after scoring five times in his first 28.
"He's a scorer," Blues coach Ken Hitchcock said. "You don't shoot the puck like that, snap it like that, get it away like that. He's a scorer. He's going to be a big-time scorer in the National Hockey League because he gets open, he finds those pockets and the puck's gone."
Vladimir Tarasenko is already among the league's elite scorers. He's tied with Benn for the league lead with 22 goals, six coming during an eight-game point streak in which he also has six assists.
Tarasenko, though, has scored only eight goals on the road, two over the past seven games. However, he has four goals in his last two visits to Dallas, including one of his two career hat tricks in a 4-3 overtime win on Oct. 28, 2014.
---
---