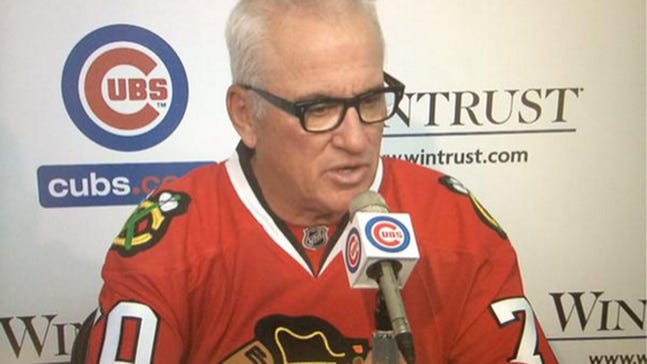 Blues fans, look away: Cubs bedecked in Blackhawks jerseys
Published
May. 4, 2015 12:45 p.m. ET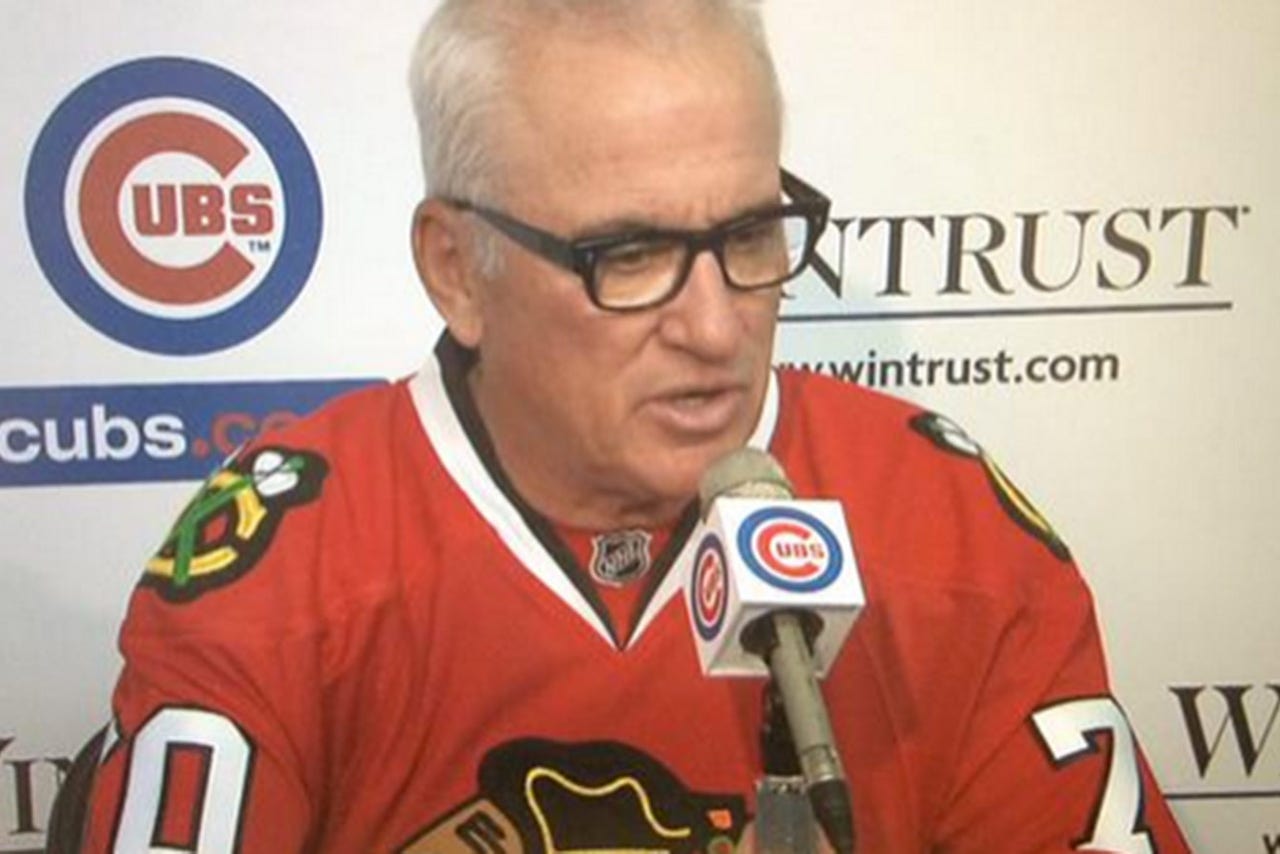 ST. LOUIS -- Is Joe Maddon trolling Blues fans?
The Chicago Cubs begin a four-game series in St. Louis against the Cardinals on Monday night and, according to the Chicago Tribune, the Cubs' manager has picked an interesting theme for this leg of his team's road trip.
Behold, the Cubs wearing the jerseys of a winner:
In this case, however, Maddon's jersey trolling is likely coincidence. The Blackhawks are playing the Wild in the second round of the Stanley Cup playoffs, and puck drop for Game 2 was Sunday. In fact, the Tribune reported Maddon wore a jersey in his postgame presser Sunday in Milwaukee after the Brewers-Cubs game, apparently just before the team headed to St. Louis. (Oh, side note: The Cubs lost to the Brewers.) So maybe breaking out the jerseys had everything to do with city-team synergy, and nothing to do with the fact that the place where they were heading still is mourning yet a third consecutive first-round exit in the NHL postseason.
Either way -- too soon, Joe. Too soon.
You can follow Elisabeth Meinecke on Twitter at @lismeinecke or email her at ecmeinecke@gmail.com
---