Blues erase three-goal deficit in third period, but fall to Canucks in shootout
Published
Mar. 2, 2015 12:28 a.m. ET

VANCOUVER, British Columbia -- The Vancouver Canucks held a three-goal lead in the third period, and appeared on their way to an easy victory.
It took just over seven minutes for that advantage to disappear.
Nick Bonino, Radim Vrbata and Chris Higgins scored in the shootout as the Canucks recovered from watching a three-goal lead slip away for a 6-5 win over the St. Louis Blues Sunday night.
"It's not what we wanted to happen, blow a three-goal lead in the third," Bonino said. "But, some resiliency there. We battled back and got the two points."
Eddie Lack made 34 saves for Vancouver, while Shawn Matthias, Yannick Weber, Jannik Hansen, Henrik Sedin and Bonino each had goals in regulation.
"I was thinking to myself if the boys score five for me and we can't win, there is something wrong," Lack said. "It was a weird game and I kept battling and it's a very big win for us."
Ryan Reaves, Alex Pietrangelo, Dmitrij Jaskin, Petteri Lindbohm and David Backes had goals for the Blues, who scored three times in the third period to force extra time. Vladimir Tarasenko had the lone shootout goal for St. Louis.
Jake Allen made 21 saves in 58 minutes, 43 seconds of total ice time for St. Louis. He was replaced by Brian Elliott for the start of the third period, and Elliott made three quick saves early to keep the Blues' deficit at 4-2.
But Bonino made it 5-2 at 6:07 of the third, assisted by Weber and Vrbata, and Elliott was pulled as a result. Elliott stopped five of the six shots he faced.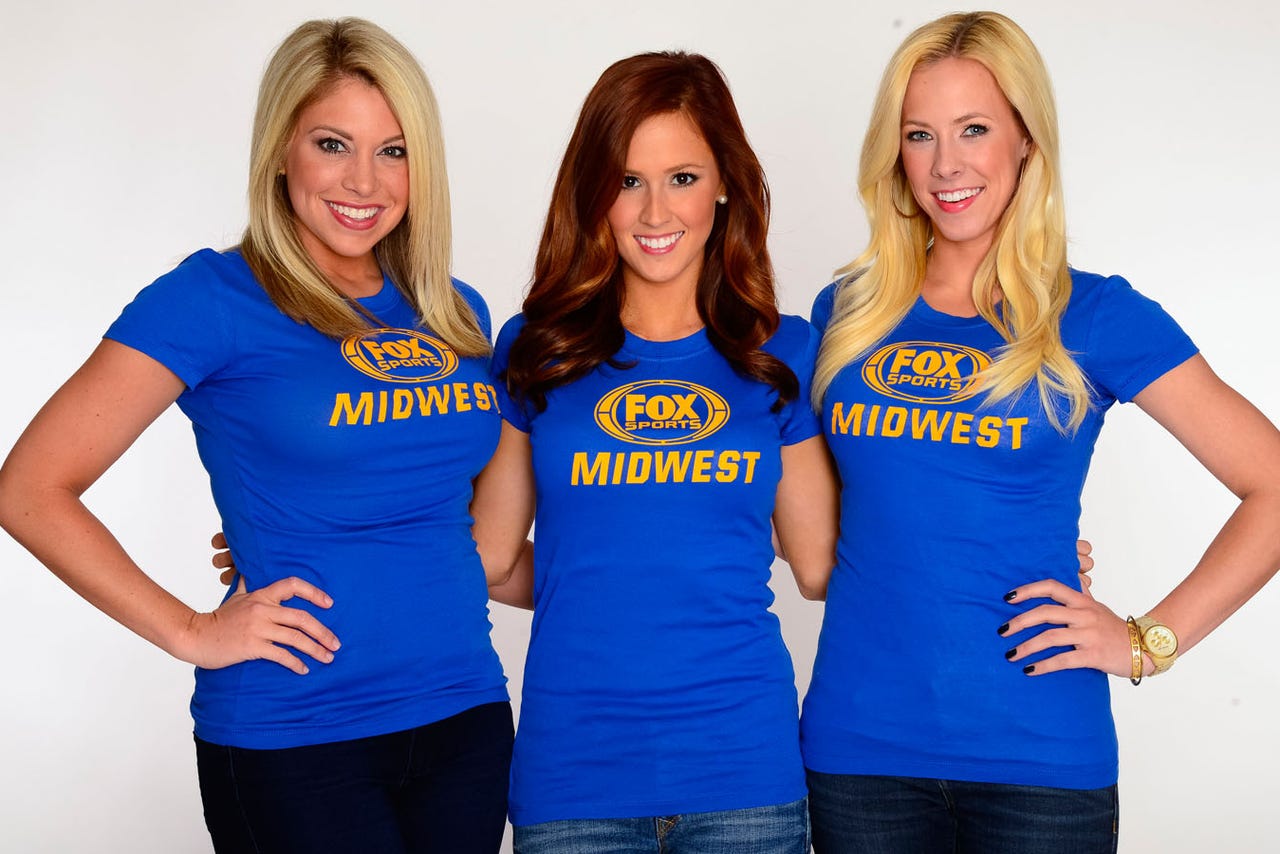 FOX SPORTS MIDWEST GIRLS: Read their bios, check out their upcoming appearances and view their photo galleries and videos.
Allen said the brief respite hurt his game and affected his shootout performance.
"I've never experienced that before," Allen said. "Really weird, odd, felt a little uncomfortable and, obviously, I am usually pretty good in shootouts. I was just sort of mentally out of it a bit."
Paul Stastny helped the Blues' offense come alive when he threaded a pass to Jaskin, who scored on the power play to make it 5-3 at the 8:18 mark of the third.
St. Louis struck again when Jaden Schartz's backhand pass found Lindbohm near the faceoff circle and his shot made its way past Lack.
T.J. Oshie passed it from behind Lack's net to Backes, who tapped it by the goalie at 15:31 to tie it at 5.
Reaves opened the scoring for St. Louis 3:02 into the first period, putting his shot past Lack from near the faceoff circle.
Lucas Sbisa slipped while skating out of his own end, allowing Backes to slide in and slip the puck to Oshie. Oshie gave it to an onrushing Pietrangelo, who beat Lack at 5:59 of the first to double the Blues' lead.
Matthias responded for the Canucks two minutes later, and Yannick Weber made it 2-2 at 9:40 of the first.
"It's a two-goal lead 10 minutes in," Backes said. "You want to stay on the gas and not let them have any air. It wasn't the case."
After missing two chances, Hansen buried his third at 10:15 of the second for Vancouver. His shot appeared to be initially saved by Allen, but the puck hit the back of the goalie's thigh and trickled in.
There was initial controversy as an official's whistle seemed to have been blown, but the play was reviewed and a goal awarded.
"That's a goal that should never go in in this league and not much more I can say," Allen said. "I thought the whistle was blown, but I didn't know where the puck was."
Late in the period, Dan Hamhuis' shot from the point rebounded off Allen and fell to Sedin, who put it past Allen.
NOTES: The Canucks have their second game on their homestand against San Jose on Tuesday. The Blues continue playing on the road, facing off against Philadelphia on Thursday night.
---