Blues are 2-0 on road trip but could use more scoring
Published
Mar. 1, 2015 10:34 a.m. ET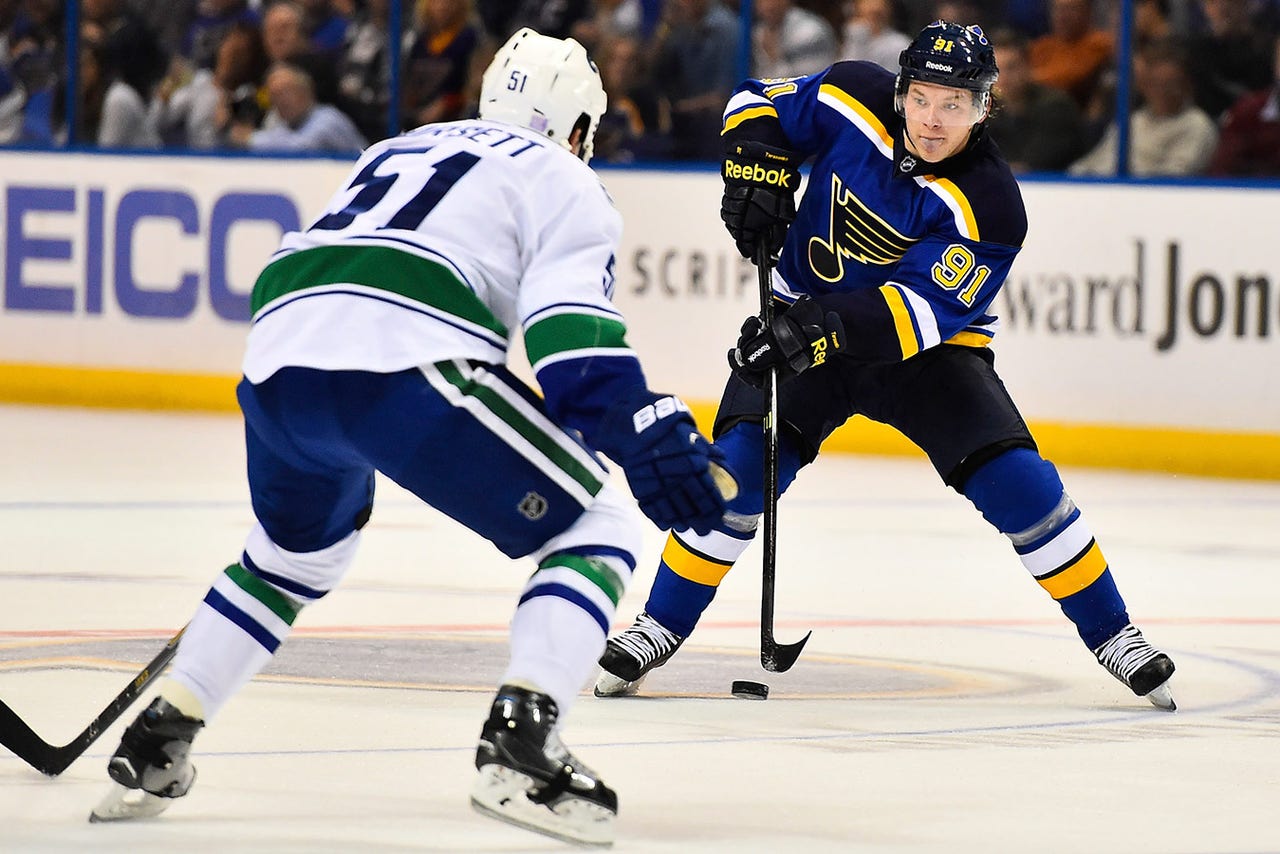 The St. Louis Blues have been superb on the road recently, but their struggles with the Vancouver Canucks aren't limited to the Pacific Northwest.
The Blues look to remain perfect on this trip Sunday night by avoiding a slow start against the Canucks, who are coming off one of their worst efforts of the season.
St. Louis (40-18-4) is five points behind Nashville in the race for the Presidents' Trophy, and owning one of the best road records in the NHL is a big reason why.
The Blues have won nine of 10 games as the visitors, beating Edmonton 2-1 on Saturday after winning by the same score in Winnipeg two days earlier to open this five-game trip.
Still, coach Ken Hitchcock is concerned. St. Louis has totaled 11 shots combined in the opening period of those victories.
"We don't look like we get to our game near soon enough, and we're going to get challenged in the next three or four hockey games and we're going to have to find a way to get into our game a little bit earlier," he said.
Slow starts aren't the only issue against the Canucks (35-23-3), as the Blues have dropped seven of the past nine matchups (2-5-2) while totaling 12 goals.
Paul Stastny will try to change that after scoring the go-ahead goal and assisting on the other Saturday. The center scored twice in his last visit to Vancouver on April 10, leading Colorado to a 4-2 win.
Vladimir Tarasenko hasn't come close to being effective against the Canucks, going pointless in the last five games and failing to score a goal in seven lifetime games. The right wing has no goals in four games, but he still has team highs of 31 goals and 60 points.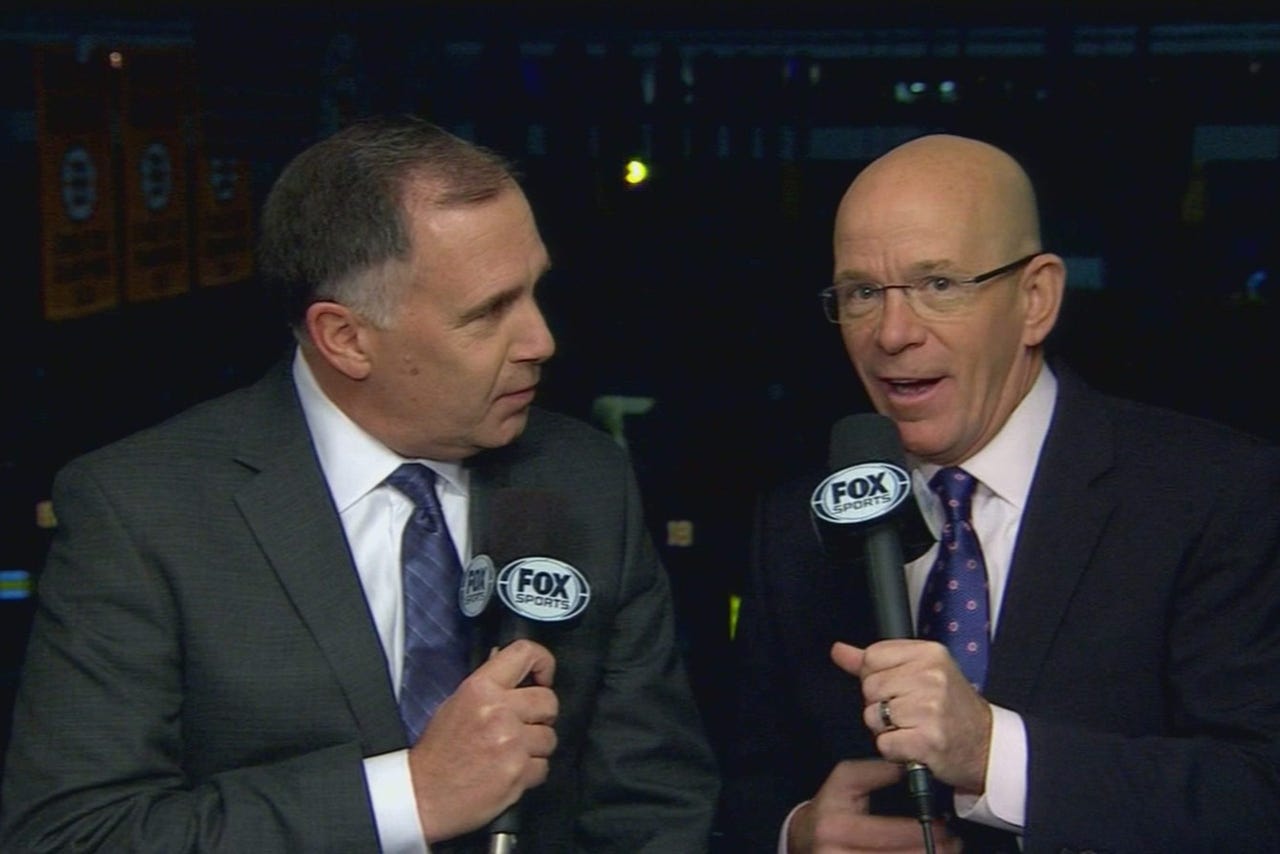 FOX Sports Midwest coverage of the Blues-Canucks game begins at 8 p.m. with Blues Live.
Brian Elliott may be back in net on back-to-back nights for the first time this season since he's won seven of eight road games, and four straight there with a 1.44 goals-against average after making 21 stops Saturday. He also owns a 1.83 GAA despite a 1-4-0 mark at Rogers Arena.
Backup Jake Allen stopped 19 of 22 shots in a 4-1 home loss to the Canucks on Oct. 23. He had 18 saves in a 5-2 loss to Montreal in his most recent start Tuesday.
Vancouver, which is three points clear of the postseason cutoff in the Western Conference, is going for a season-high fourth straight home win. However, the Canucks concluded a 3-2-0 trip by falling 6-3 to league-worst Buffalo on Thursday.
Coach Willie Desjardins is well aware a better effort is needed versus the Blues.
"The Blues are a top team. They're going to come in and play hard. They want to establish their game," Desjardins said. "It's going to be a real hard game and we know that. We're back at home. We want to play good at home. We haven't played the way we wanted in some of our home games. We need a real hard effort and we know St. Louis is going to come with a real hard effort, and we have to match that."
Eddie Lack should get a third straight start with Ryan Miller sidelined with a sprained knee. He had a 40-save performance in a 2-1 win at Boston on Tuesday before finishing with 18 against the Sabres.
Lack, though, has won all three meetings with St. Louis behind a 0.97 GAA.
Henrik Sedin has nine points over the past nine games versus the Blues, and he's collected 10 during a six-game point streak overall after setting up Daniel Sedin's goal Thursday.
---