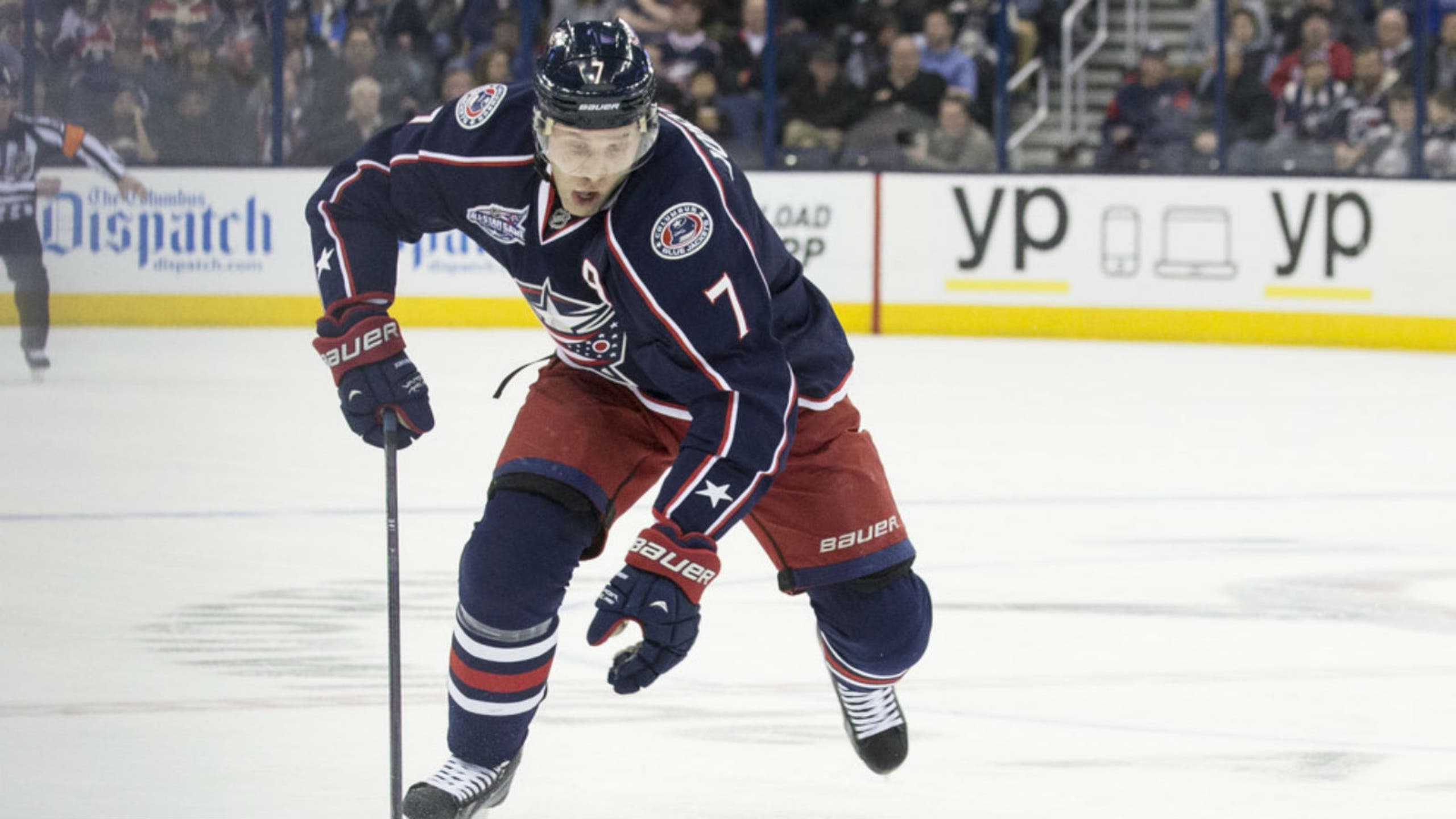 Blue Jackets still building on positives
BY foxsports • February 26, 2015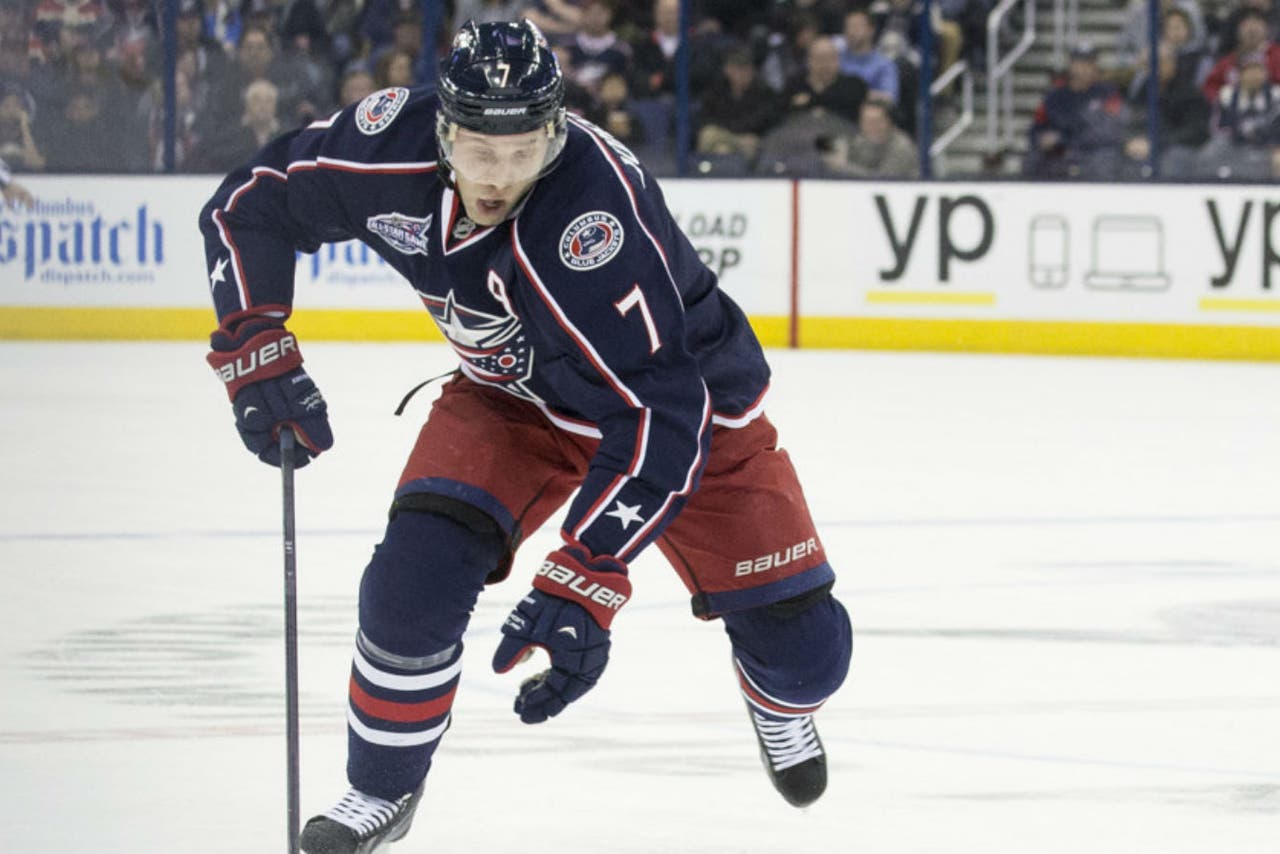 In Columbus, where there's a dearth of league-wide records, the Blue Jackets are at the top of a list they would rather not be on. Their league-leading 378 man games lost to injury going into Thursday's tilt with the Montreal Canadiens had an addition to it yesterday.
The club announced late Wednesday afternoon right wing Jack Skille was placed on Injured Reserve with a shoulder injury. He'll undergo surgery on the shoulder which will sideline him for the remainder of the season.  
He joins an IR list that has read like a "who's who" list of Blue Jackets players, including Nathan Horton (back), Ryan Murray (high ankle sprain), Boone Jenner (stress fracture in back), Sergei Bobrovsky (groin), Jeremy Morin (upper body) and Dalton Prout (upper body).
Defenseman Dalton Prout is day-to-day and not only recovering from injury but trying to get himself into game shape at the same time.
"What people forget about," he said, "is that recovery from injury is inequal to your shape coming back. It's important to be up to game speed so that you can play well, help your team and not get reinjured. If you go out there and you're behind the pace, you make yourself susceptible to injuries."
And despite the black hole that injuries have been for the Blue Jackets this season, there have been good things happen. Rookie forward Marko Dano, recalled Feb. 16 from Springfield for his second stint with the team, has really started to show that he's feeling more comfortable at this level.
"I remember my first year," said linemate Nick Foligno, "you're up and you make the team out of camp. You're still trying to figure the league out and trying to figure out what style your game needs to be. I think when he got sent down, he got a hunger and an excitement to get back up here.  
"And when he got back here, he wants to make the most of his opportunity. He's starting to realize what he needs to do to be successful. He's doing that by keeping his game pretty simple. He's made some hard plays and done some really good things with the puck. If he keeps doing that, he's going to give himself a real opportunity to stay here long-term."
Dano is just one of the bright spots this season. Rookie center Alex Wennberg is also doing better in his second go-around with the Blue Jackets. Add in the team locking up some of their core players to new contracts, and there is still much to smile about.
Three years ago when defenseman Jack Johnson was traded to Columbus, there wasn't an established and positive culture within the dressing room. It was a country club atmosphere of looking forward to tee times every April. Johnson has been a part of the changeover to a more positive vibe within the room, which is leading towards having a winning culture mentality for the team.
"I think every club, at some point, has gone through it," Johnson said about the former country club atmosphere in the room. "I think part of it was the fact that this club has only been around for 15 years. Some teams have been around for one hundred years and have established a way of life and a culture, a winning atmosphere. That doesn't happen overnight. If it did, everyone would have it. This year, having expectations is definitely a positive thing."
While this season is not the one that players and fans wanted, there are good times and high expectations in the future. Fundamentally, this is a competitive team in the Metropolitan Division and the Eastern Conference that was ravaged by injuries. Experience and maturity will come with time in dealing with adversity on this scale in the seasons to come.
And although no one wants to look forward to the draft in June, with Columbus likely to pick in the top 10 in arguably the deepest draft in years, there could very well be another big brick upon which to keep building the foundation of this team. That should only portend good things as they keep moving forward on the road to establishing a winning culture.
The Blue Jackets host the Montreal Canadiens Thursday at 7 p.m. and you can catch all the action on FOX Sports Ohio beginning at 6:30 p.m. with the "Blue Jackets LIVE" pregame show.
---