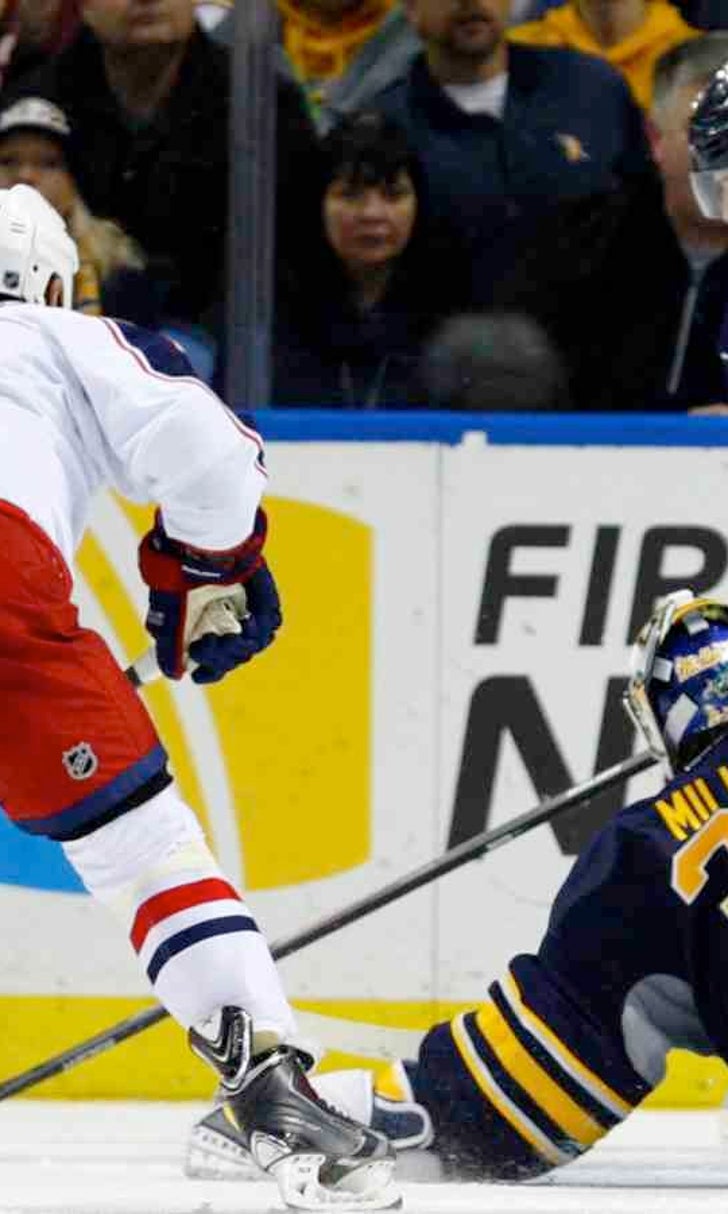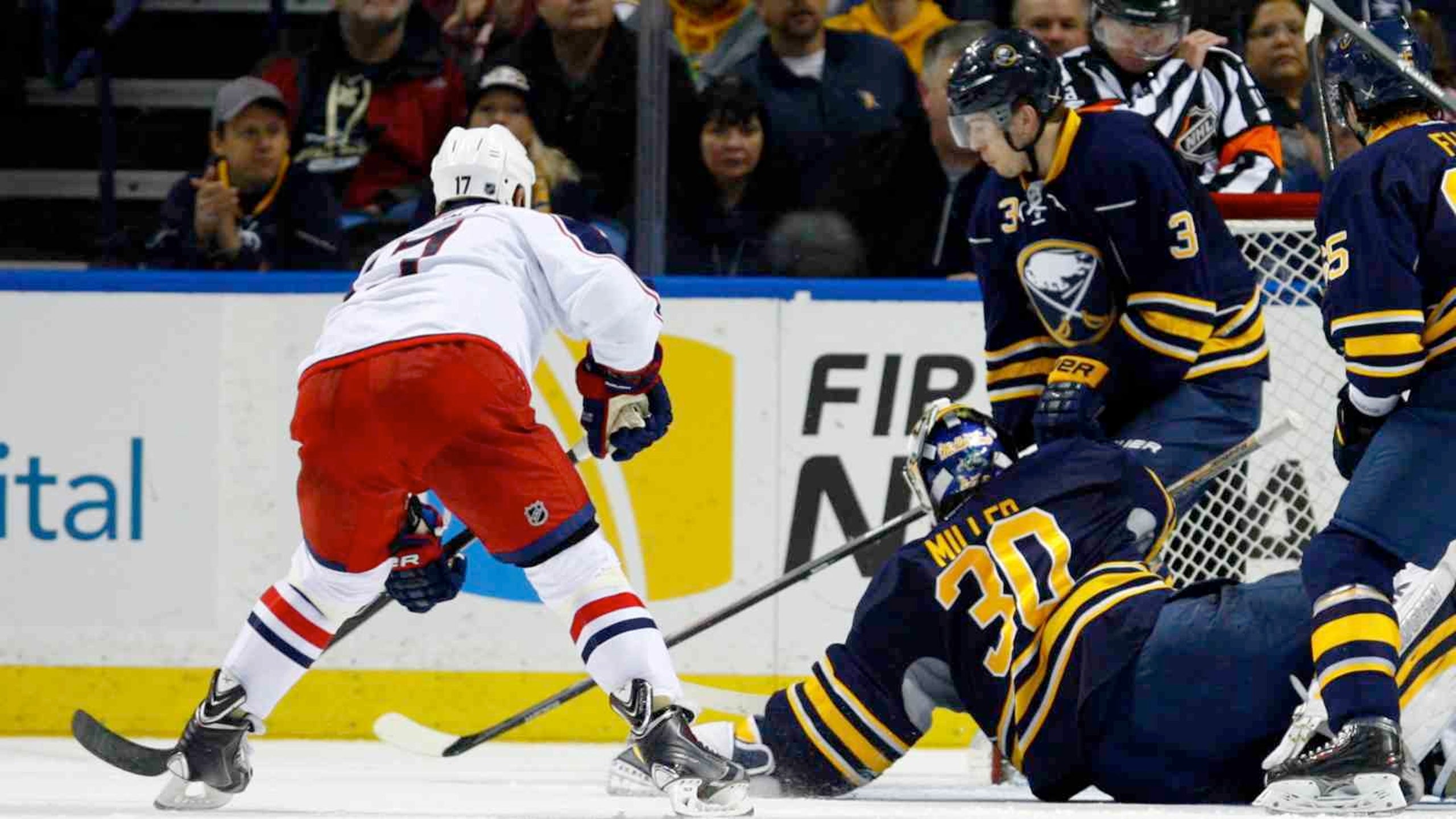 Blue Jackets power play has come to life in the new year
BY foxsports • January 21, 2014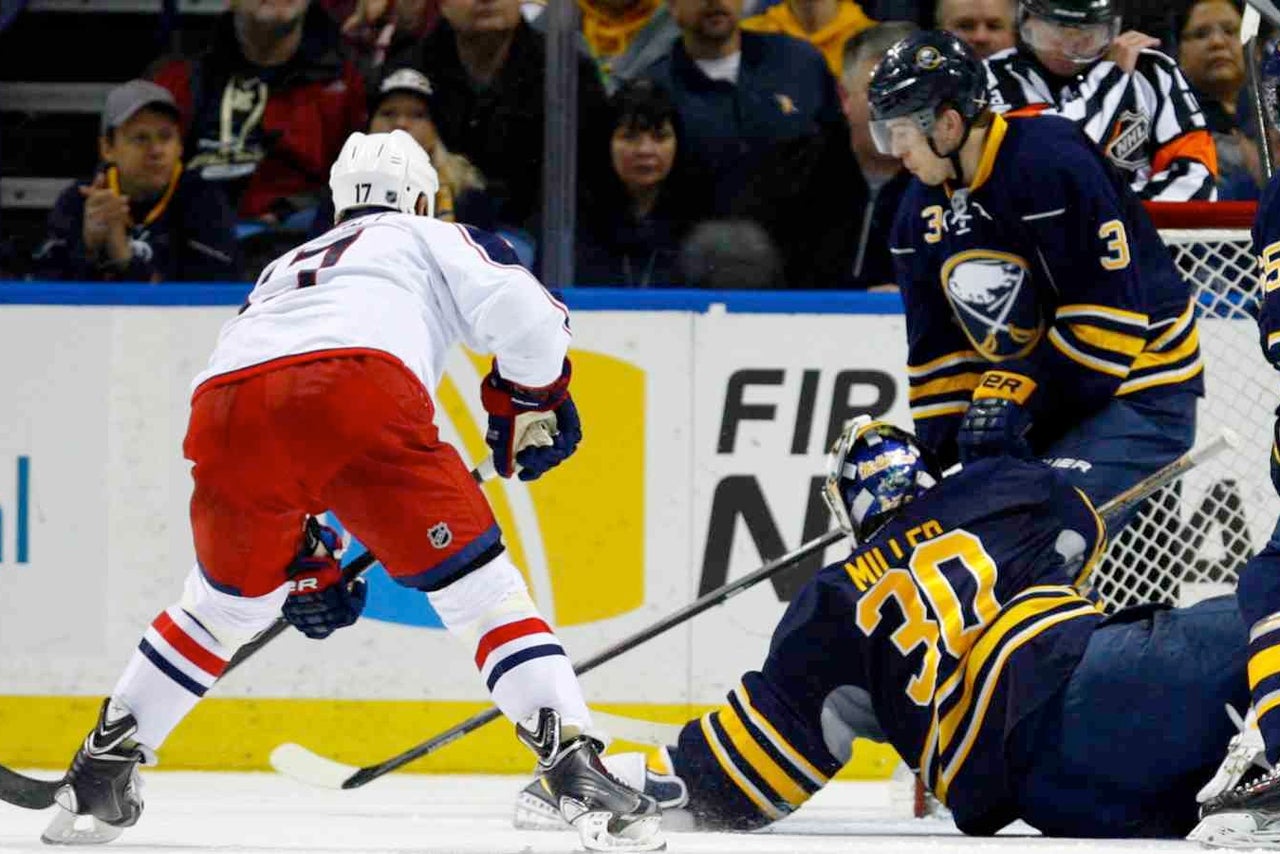 When it comes to the Columbus Blue Jackets power play lately, ugly is the new beautiful.
Since the calendar turned to 2014, Columbus is 8 for 26 with the man advantage, a success rate just under 31 percent. Keep in mind, this power play was three for December and cost the team a chance to move even further up the Metropolitan Division standings. The Blue Jackets were playing very good hockey at even strength last month, but their special teams were not, well, very special.
So what's changed? Why is the power play clicking so proficiently of late? Columbus center Brandon Dubinsky says it's nothing complicated; it's just plain, old-fashioned intensity.
"You know, I think we're outworking teams," he noted. "We got challenged during that stretch there when we weren't getting it done, and I think we've responded to that challenge. I still think we can be better in our execution, but timing is everything, and we're scoring some timely goals on the power play, and that obviously makes a huge difference, too."
"It's about skating and work ethic," Dubinsky continued. "Sometimes when you get on the power play there can be tendencies to let your foot off the gas because you have the extra man, when really it should be the opposite. You should push harder and make the opposition pay the price for taking a penalty. For a little while we weren't doing that, but I think we've gotten back to the intensity we have to be at."
Yes, the hard work has been very evident, and so has the traffic the Blue Jackets have been creating down low on their power play. It seems like every one of the team's power play goals lately has come with plenty of relentless pressure in front of the opposition's net.
"The traffic has been great," Dubinsky agreed. "On Wiz's (James Wisniewski's) power play goal a couple of nights ago, Horty (Nathan Horton) was right there in front. Umby (R.J. Umberger) does a great job; he always finds a way to get himself in front and get his stick on shots.
"Calvy (Matt Calvert) on our unit, he's right there in front," he continued. "You need a guy that's going to stand there and pay the price. And ultimately, Calvy got rewarded the other night (in Buffalo) with pretty much a power play goal. The time had just expired, but he got rewarded there in front.
"You get traffic, you wreak havoc, you make sure you collapse to the net and try to outnumber them, and that's the way you're going to score goals," Dubinsky explained. "It's tough to beat goaltenders on clean shots, and it's tough to beat penalty killers on pretty plays, so usually those greasy ones are the ones you're going to get."
Ah, yes, those greasy, ugly goals can look really good in the final box score. And something else that's been looking good on the Blue Jackets power play has been the distribution of wealth. Head coach Todd Richards is rolling three power play units out there on a nightly basis, and the competition seems to be bringing out the best in his players.
"I think it breeds a little bit of competition on the team," said Blue Jackets center Mark Letestu. "The fact that right now we're kind of rotating three units has to keep you on your toes. If you want to keep your power play time, there are guys on other units ready to take it from you. That's not something that breeds contempt or jealousy in the locker room; it's just a healthy competition. If it leads to some more wins and some desperate hockey out of some guys, that's what we're looking for."
Dubinsky echoes the sentiment, saying increased competition may be the most important factor in the team's recent power play success.
"You know, it's not just your typical 'leg over the boards' unit going every time," he mentioned. "There are three units; there are 10 guys being used up front. If you want your opportunity, you have to earn it; you have to go out there and put pucks in the net and score big goals. Competition is always great for stuff like that, and I think it goes back to the intensity. The intensity is up, and that's making our power play better."
And that's a beautiful thing, "ugly" goals and all.
---