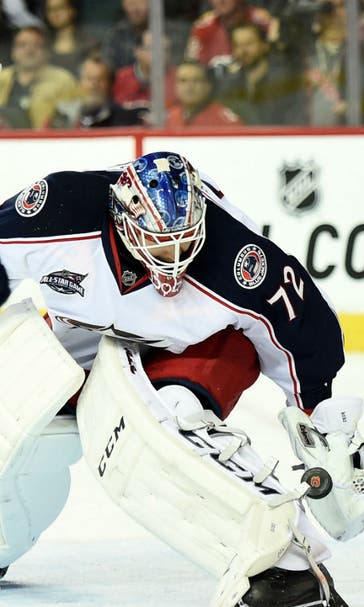 Blue Jackets bring momentum from road trip back home
March 24, 2015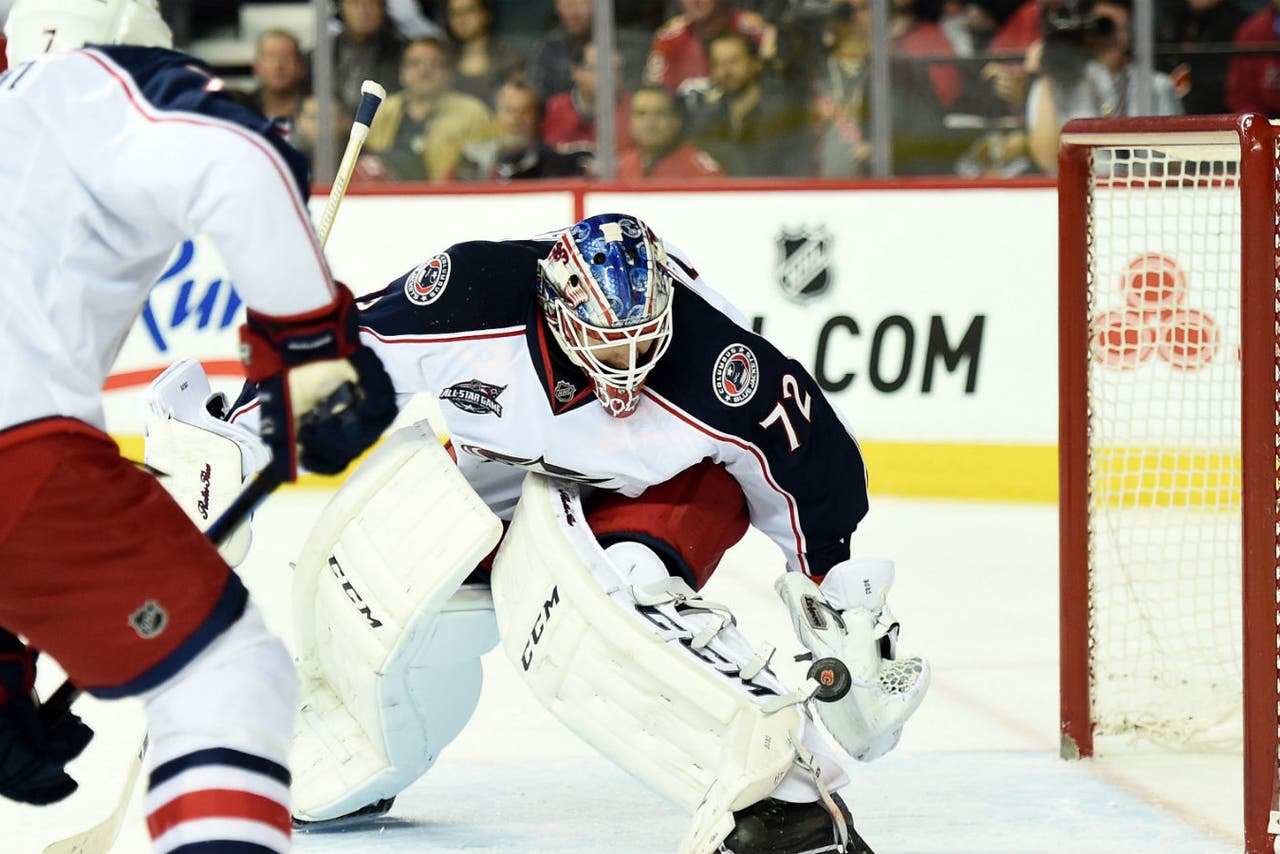 Humbled by one of the top teams in the Eastern Conference, the Anaheim Ducks won't dwell on their worst loss of the season.
The West leaders can bounce back by cooling off the Columbus Blue Jackets on Tuesday night.
After yielding seven goals while winning four straight, Anaheim (46-21-7) matched that amount in Sunday's 7-2 road loss to the New York Rangers. The defeat dropped the Ducks into a tie with the Rangers and Montreal for the top spot in the NHL standings.
"We looked more like No. 30, but it's over," Anaheim coach Bruce Boudreau said. "It's a good old-fashioned butt-kicking. ... Hopefully we're a lot better on Tuesday."
Pulled for allowing three goals on seven shots, Frederik Andersen is 2-3-0 with a 2.90 goals-against average since missing almost a month with a head injury.
John Gibson wasn't much better in relief, yielding four goals on 22 shots after posting a 1.66 GAA to win three straight prior to Andersen starting the last two contests.
"We're going to flush it and move on," said Ducks forward Ryan Getzlaf, who assisted on one of Corey Perry's two goals. "That's all you can do. Burn the tape. Move on. Get ready to play the next one because (Sunday) was embarrassing. It was terrible."
Though Perry and Getzlaf each had a goal with an assist and Gibson faced only 17 shots in a 4-1 victory over Columbus (33-35-4) on Oct. 24, the Blue Jackets have won six of seven and return from sweeping a three-game trip through Western Canada.
"It's never an easy road trip for an Eastern team," ex-Duck Rene Bourque told the Blue Jackets' official website after scoring twice in Saturday's 3-2 overtime victory at Calgary. "Credit to the guys in the locker room for a big three games."
Columbus trailed in each game on the trip but owned a 5-2 goal-advantage in the third period.
"We never gave up once," said Bourque, who has scored half of his six goals in the last two games. "We were able to climb, fight our way back in. Guys didn't quit. That's what we want to see."
It's been an interesting season for the 33-year-old Bourque, who is with his third team in 2014-15.
The veteran forward started with Montreal, where he played 13 games before being traded to Anaheim on Nov. 20. After recording two goals and six assists in 30 games with the Ducks, Bourque was sent to Columbus earlier this month in a deal that brought veteran defenseman James Wisniewski west.
Bourque has four goals in eight games since the Blue Jackets re-called him from the AHL.
"So happy for him," Columbus All-Star Nick Foligno said. "He's come in and just been a great professional, great teammate."
Wisniewski had 29 points in 56 games with Columbus this season, but has only two assists in seven for an Anaheim team that doesn't need him to consistently produce in the offensive zone.
Neither club's defense has fared all that well while short-handed of late.
Anaheim has killed 70 percent (14 of 20) of its penalties in the last six games while Columbus' 69.8-percent performance in 11 this month is among the lowest in the league. The Ducks scored on half of their four power-play chances in the first meeting while the Blue Jackets went 1 for 4.
Getzlaf has a goal in three straight versus Columbus.
---