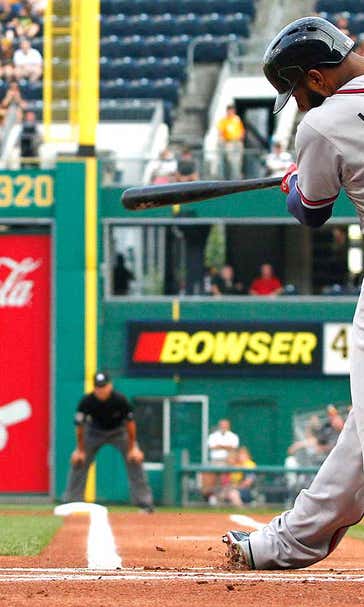 Blockbuster Heyward trade could set Braves' rebuilding process in motion
November 17, 2014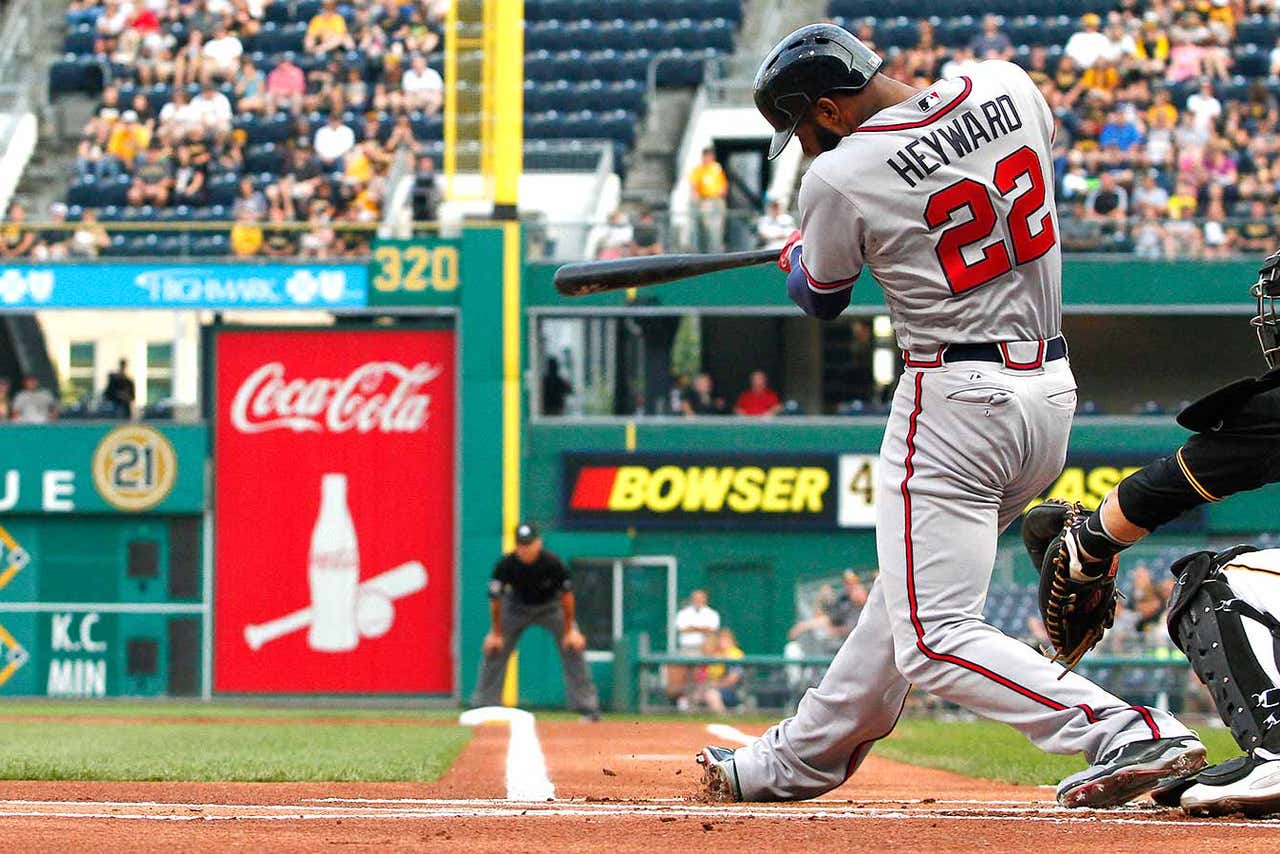 ATLANTA -- Rebuilding mode is off and running in Atlanta, and John Hart can't look back because the rearview mirror has been torn off.
The Atlanta Braves traded their most valuable position player, right fielder Jason Heyward, and quality setup man Jordan Walden to the St. Louis Cardinals for 24-year-old starter Shelby Miller -- a cost-controlled arm coming off a poor 2014 season, one who will be expected to immediately contribute to the Braves' starting rotation -- and high-level pitching prospect Tyrell Jenkins.
There is no turning back from this move or straddling the fence moving forward this offseason: Atlanta's front office cards are on the table. By trading Jason Heyward, one of the most valuable outfielders in all of baseball since entering the majors in 2010 and a player entering the final year of his contract, for a struggling young arm and the 14th-rated prospect in the Cardinals organization, the Braves have officially turned a page with the future in mind.
The blockbuster trade of Heyward did not come without warning. When former general manager Frank Wren bought out the Gold Glove winner's two remaining arbitration years, the free agency clock started ticking.
In a Monday teleconference, Hart, the team's new president of baseball operations, made it clear the Braves were in no position to sign Heyward long term on the open market, where he is expected to command a heavy price. If the best-case future scenario for hanging onto Heyward was a compensatory draft pick, then fielding offers on the trade market is an easy decision. Both clubs certainly addressed areas of need in the process.
"Jason Heyward was a one-year guy for the Braves," Hart said. "He was going out. We didn't want to be left (with only a compensatory draft pick). ... He was not interested in a long-term extension unless the dollars were beyond where the club was willing to go."
The point of contention is the return Atlanta received. It's an underwhelming haul that addresses a need and provides more financial flexibility but offers zero certainty.
Miller is a familiar National League name who has held a starting spot in a strong Cardinals rotation for the past two seasons, but his numbers are trending in the wrong direction. He followed up a strong 2.7 WAR through his first 37 career appearances with a disaster of a 2014 season -- he was a replacement-level pitcher through 31 starts and posted the seventh-worst FIP among qualified starters. He walked too many batters and struck out far too few -- his '14 numbers were a far cry from the guy who competed with the likes of Jose Fernandez and Julio Teheran for the NL Rookie of the Year Award two years ago. Atlanta traded for the 2013 Shelby Miller on Monday, and that's not a full-proof plan.
Then there's Jenkins, a 22-year-old former first-round pick who has not made it past the Single-A level in the minors. According to MLB, Jenkins is the 14th-rated prospect in a rich farm system, the eighth-highest rated arm in that system. So the Cardinals walk away from this deal with one of the better outfielders in baseball without giving up their top MLB-ready young arm (Michael Wacha) or even coming close to affecting their prized farm system.
"There's just certain things that take priority. The Braves are a pitching organization. I think we have the makings of a quality young rotation with (Julio) Teheran at 23, now Miller at (24), Alex Wood at 23-24, Mike Minor's not far behind. That's four young starters that we have a chance to grow with. I think with the addition of a second player in the deal, we didn't see a better option that was out there," Hart said. "Again, there was not a better deal out there for us."
That's a tough sell, especially with the names involved weeks before MLB's Winter Meetings. Since his 2010 debut, Heyward is the seventh-most valuable outfielder in the majors in terms of wins above replacement (21.4). The company he keeps in that regard is nothing to scoff at: Andrew McCutchen, Mike Trout, Jose Bautista, Ben Zobrist, Matt Holliday, Alex Gordon, Ryan Braun, Jacoby Ellsbury and Josh Hamilton round out the top 10. Would any other name there get traded prior to his age-25 season, regardless of the added urgency of pending free agency, for a middle-to-back-end rotation arm and what looks to be a long-term project?
Even if or when the Cardinals cannot keep Heyward from unrestricted free agency, Miller and Jenkins are, on the surface, bargain trade chips for St. Louis to land a standout rental.
No, Heyward is neither Trout nor the offensive peer of those aforementioned names. And yes, as Hart made clear on multiple occasions, he was the very definition of a one-season rental. Much of the athletic right fielder's value comes from his defensive ability -- he led all of baseball in defensive runs saved last season -- and questions surrounding his bat are going to linger unless he finally starts matching his rookie hype. That may never happen. He was still one of the better offensive pieces in a terrible Braves lineup, but the evaluation process on whether Heyward can develop as a hitter worthy of a lucrative long-term deal now shifts to St. Louis ... and then potentially the remaining 28 MLB clubs.
It makes sense for Atlanta to address its pressing need for MLB-ready arms. It makes even more sense for St. Louis to plug Heyward into its outfield. But the Braves moved further away from addressing their glaring needs on offense on Monday, and trusting Miller to instantly shore up a top-heavy rotation is risky. If, in the long run, Miller and Jenkins find success in the Braves organization -- particularly Miller, who will immediately begin working with noted pitching guru Roger McDowell -- then of course this haul will need to be re-evaluated, but it's difficult to believe no other organization could offer a better-looking trade package with at least one "sure thing" type of arm. 
Moving Heyward and Walden, a quality bullpen arm who looks like he was thrown into the deal (to the added benefit of the Cardinals) for monetary reasons, does provide Hart & Co. some financial flexibility to shore up some other areas -- it's unclear, though, just what moves that would entail. Hart said the trade improved the club in the short term and the long term (another tough sell) but didn't exactly commit to whether Atlanta will build up from this foundation or continue to move significant pieces around.
What Hart does in the aftermath of the Heyward deal also matters here, perhaps more than the act of trading an excellent piece on an expiring deal. In a vacuum, adding Miller and subtracting Heyward and Walden from the 25-man roster does not set up Atlanta to improve upon its 79-83 record, especially in an up-and-coming division.
By trading away his best position player, Hart's cards are on the table. He's willing to move premier pieces. What does that mean for Justin Upton, another high-quality outfielder on an expiring deal? Hart said in his teleconference that there are no definitive plans with the team's left fielder and that the team will continue to look around. B.J. Upton and Evan Gattis are popular names being tossed around this offseason. What does it all mean for players already under long-term extensions? The Braves are willing to be sellers. It's a matter of what else is on the menu.
The wheels are turning. Monday's move triggered a new era. One of the faces of the franchise is gone, and Atlanta might have offered a signal as to what's to come. It's John Hart's decision on just how far down that road he's willing to travel ... and how much he's capable of bringing back in return.
---