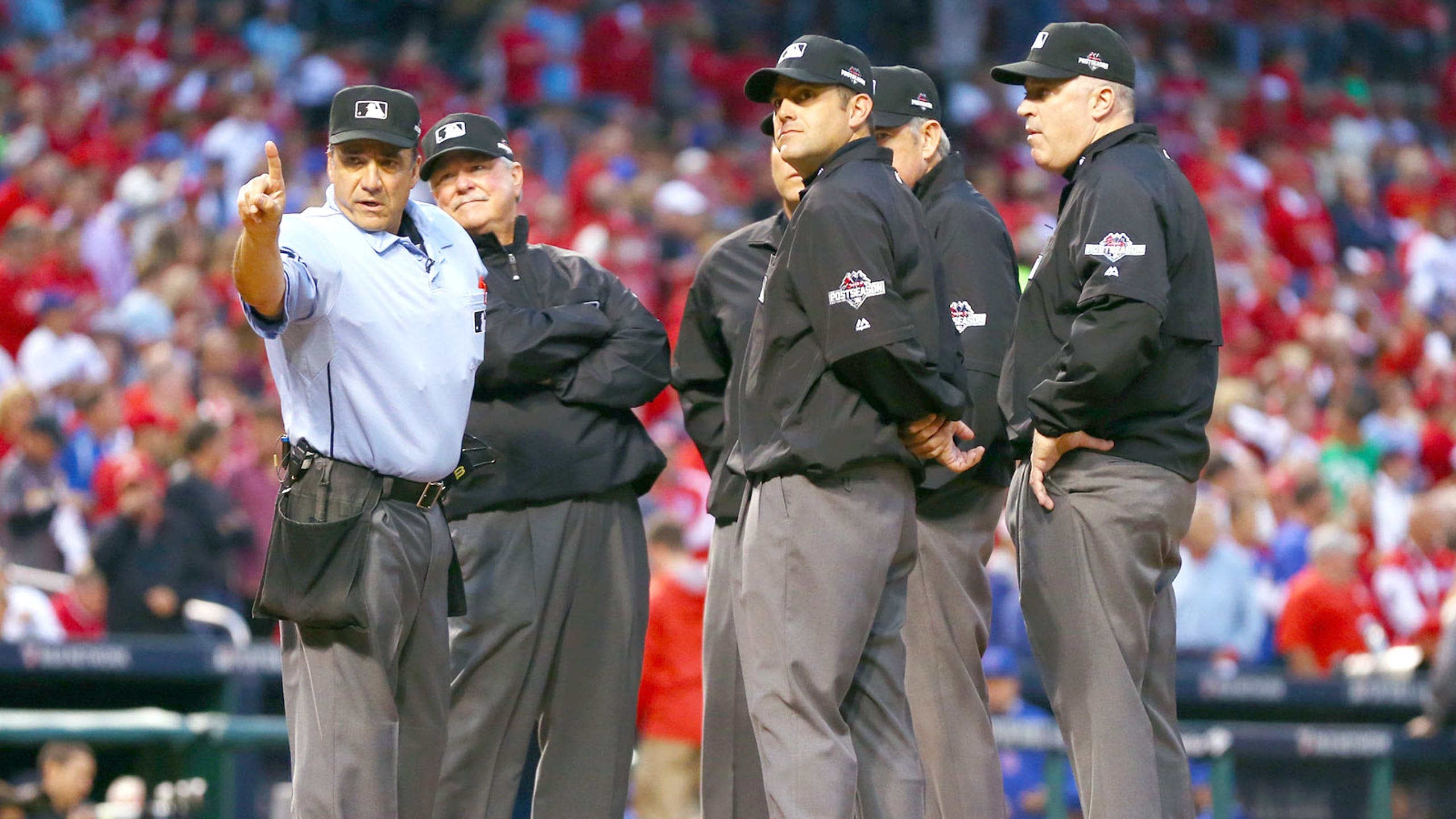 Blame the umps? Chicago Cubs might have an argument
BY foxsports • October 10, 2015
I'm not a fan of blaming umpires. But the Cubs' numbers when Phil Cuzzi is the plate umpire are difficult to ignore.
Cuzzi has been behind the plate in four Cubs games this season, including their 4-0 loss to the Cardinals in their Division Series opener Friday night.
In those four games, the Cubs scored a total of one run, managed just 11 hits and struck out 42 times – a 33.1 percent strikeout rate compared to their 24.5 percent rate overall.
Granted, the four starting pitchers in those games were the Indians' Trevor Bauer, Phillies' Cole Hamels (his no-hitter), Royals' Yordano Ventura and Cardinals' John Lackey.
Still, the Cubs' strikeout rate and runs per game with Cuzzi behind the plate are the worst by any team with any plate umpire this season, minimum four games, according to STATS LLC.
The 1981 Cubs were the last team to average 0.25 runs per game or less with any plate umpire in a season, minimum four games; the umpire that season was Paul Pryor.
Too small of a sample, then and now? Sheer coincidence with Cuzzi?
Perhaps.
But at the very least, the numbers add perspective to the Cubs' unhappiness with Cuzzi on Friday night.
---
---