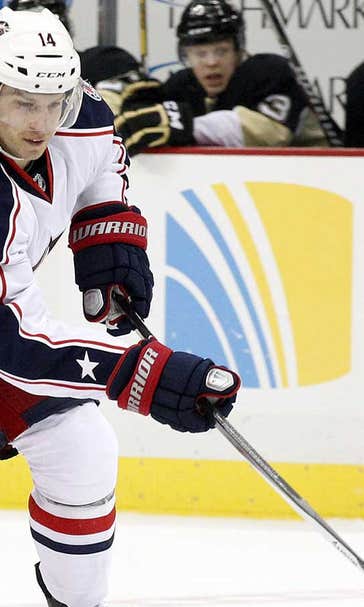 Blake Comeau not about to change his game after suspension
March 22, 2014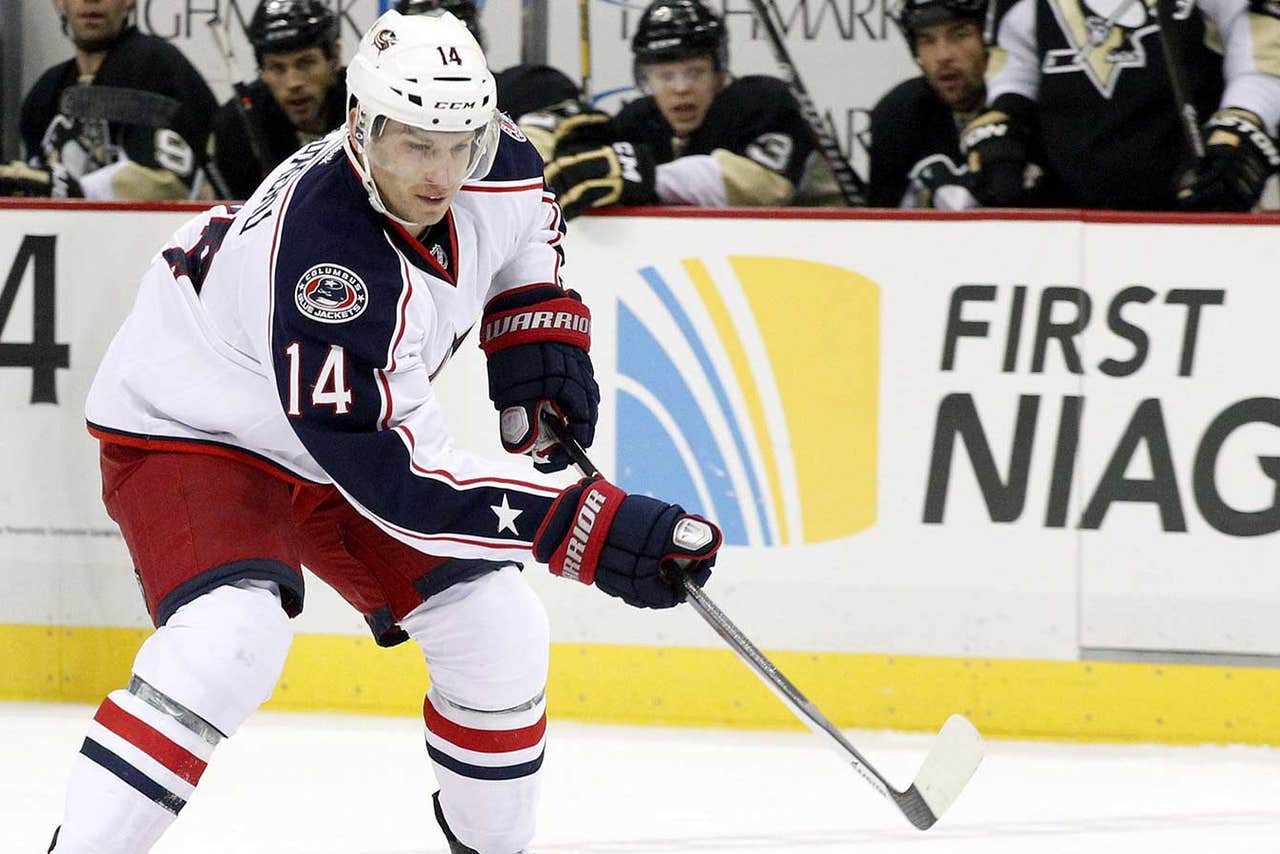 And the hits just keep on coming.
Yep, it's that time year in the NHL. Points are precious, and the games are tougher to play. They're "heavier," meaning more body contact, and space is harder to navigate. Players who don't normally play a very physical game are having to adjust, whether it be in the battles along the wall or in the high-traffic areas near the net in each zone. For Blue Jackets winger Blake Comeau, though, this time of the season is just more of the same.
"I think I just have to play the same way," said Comeau. "I feel like I've been playing pretty physical hockey all season. That's when I'm playing my best hockey. That's when I'm engaged in the game and involved, is when I'm playing physical hockey. Also, I think it gives my teammates some energy, and a bit of a boost and some room for my linemates, so that's what I want to keep doing."
That doesn't mean the Saskatchewan native hasn't been noticing the increased physicality of the games being played over the past few weeks. He knows it's part of the landscape now, as teams that are in -- or close to -- the playoff mix battle to establish their turf.
"I think it's a little more tight-checking from every team and more physical, especially the teams that are in the playoff race and the teams we're fighting with for positioning in the playoffs," he mentioned. "I expect that's the way it's going to be for the rest of the season."
Comeau has always been a physical player, and earlier this month, he found himself in the "principal's office" after a hit on Detroit defenseman Brendan Smith. The result of the NHL review of that hit was a two-game suspension for the forward, the first in his eight-year NHL career. The sanction was a bit of a surprise to Comeau, who felt he held up on the hit when Smith turned into it at the last moment.
"I think it was a combination of Brendan knowing I was coming, but when he did turn, he put himself in a vulnerable position," Comeau explained. "When I saw that, I let up a little bit more, and I felt like it could have been a lot worse.
"I take a lot of pride in not being a dirty player," he continued. "I play a physical game and I had never been suspended before. I play hard, but I play clean, and that's what I want to continue to do. I can't play with hesitation in my game, or I won't be in the lineup very long. So I've got to continue to just keep doing what I'm doing, playing physical, put what happened in the past, and move forward.
"The suspension was an unfortunate thing, especially since I was just getting back in the lineup and getting some momentum, and then having to go through that. That being said, I'm excited to be back."
He's also excited to be battling again for the first playoff appearance of his NHL career. Comeau has played over 400 games in the NHL, but has never played for Lord Stanley's Cup. These games are a hint for him of what playoffs at the highest level of hockey may be like. And, he admits, it's a lot of fun.
"Oh, it is for sure," he smiled. "It seems as though it doesn't matter who you're playing, whether you're fighting with someone for the playoff spot or you're playing a team that's maybe a little farther back. The points are still really important, and if you lose a couple of games in a row, and other teams win, you can drop some ground that you've made up.
"So we don't want to let off the gas pedal; we want to keep playing the way that we are, keep trying to continue to climb in the standings and take every game like it's the most important one in the season."
These days, every game is exactly that.
---