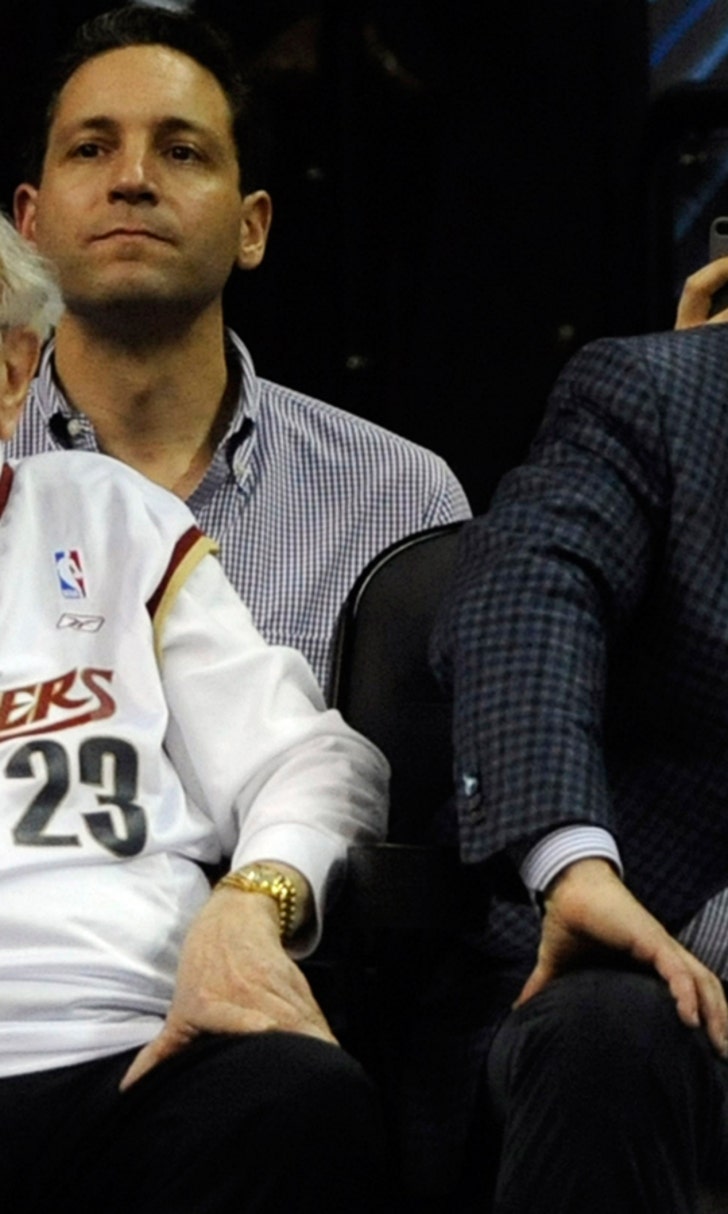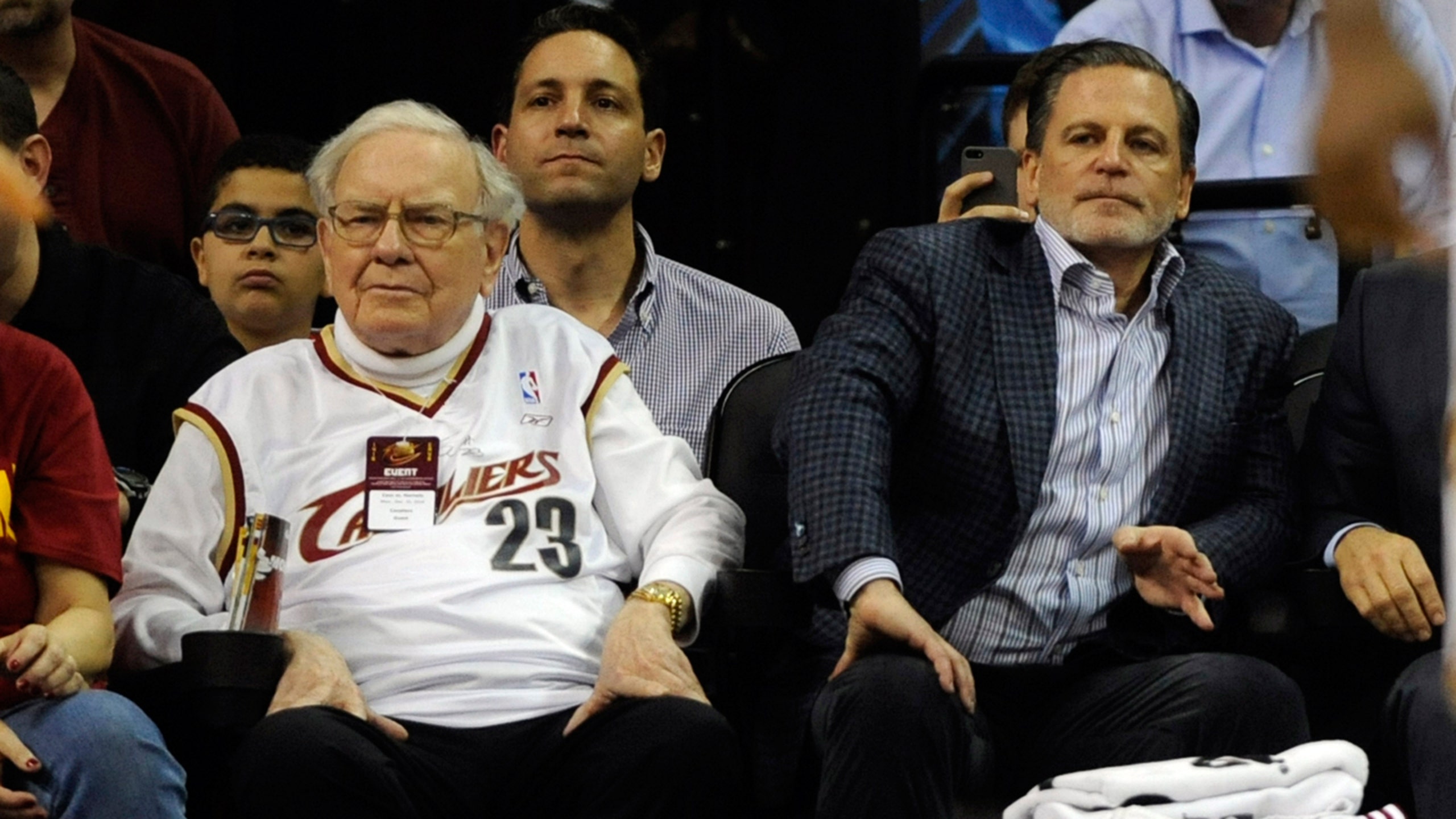 Billionaire Warren Buffett watches buddy LeBron at Cavs-Hornets game
BY Lindsey Foltin • December 15, 2014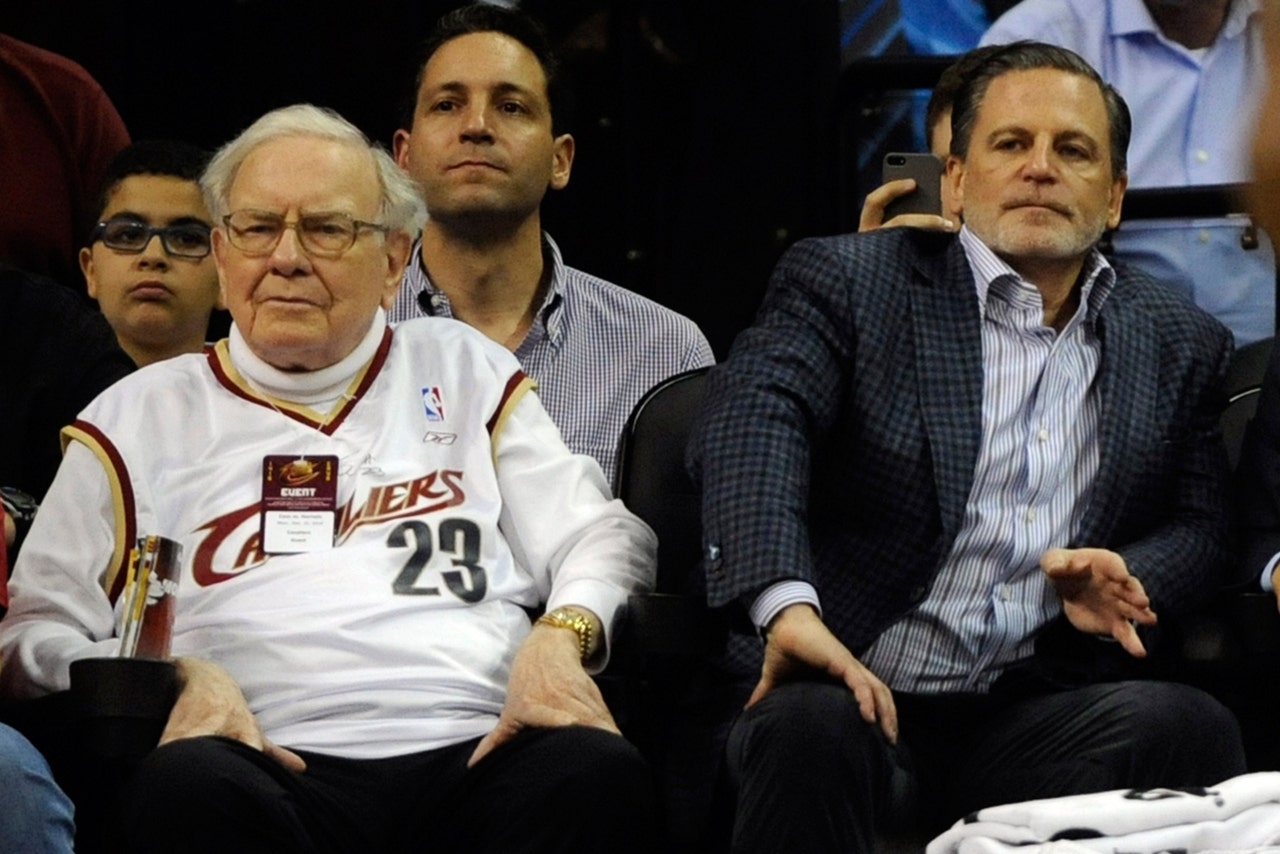 LeBron James' business rolodex is growing more impressive by the day.
During Thursday's Cavaliers-Hornets game, James was cheered on by friend Warren Buffett, who happens to be the fourth-richest person in the world.
The 84-year-old Buffett, who was a guest of James and Cavs owner Dan Gilbert, sat courtside with Gilbert near the Cavaliers bench sporting James' No. 23 jersey.
Thursday was the second time Buffett has seen James play and LeBron called him a "real friend" and said that the two speak "a few times a year."
"It's unique, very unique," said James of his relationship with Buffett. "It's kinda like... I don't know if you know the rapper Wale and Jerry Seinfeld, they've got a very unique relationship as well."
Buffett, who was seen chatting with Gilbert and James in the locker room after the game, said that he and LeBron communicate via email, and "every time I send him one I hear back from him in two minutes or vice versa."
"I sent him one about this game. ... I told LeBron if he got winded in this game he could put me in and nobody would notice the difference," Buffett told Cleveland.com.
James has built a relationship with Buffett over the past few years and looks up to the business mogul, who has a net worth of about $71.6 billion, according to Forbes.
"I had an opportunity to go and spend some time with him a few years ago," said James. "And our relationship just continues to grow and grow in both business and personal stuff as well, so it's cool."
James, who has been constructing a business empire of his own, said he looks to Buffett for business advice.
"We see things and communicate through one another, it's good to have somebody like that," James said.
Buffet witnessed a solid outing from James, who scored 27 points, 13 assists and seven rebounds in the Cavaliers' 97-88 victory over the Hornets.
Asked if he played with "an extra pep in his step" due to Buffett's presence, James simply answered, "I play with an extra pep in my step because I have another opportunity to play the game that I love and that's what it's all about."
---