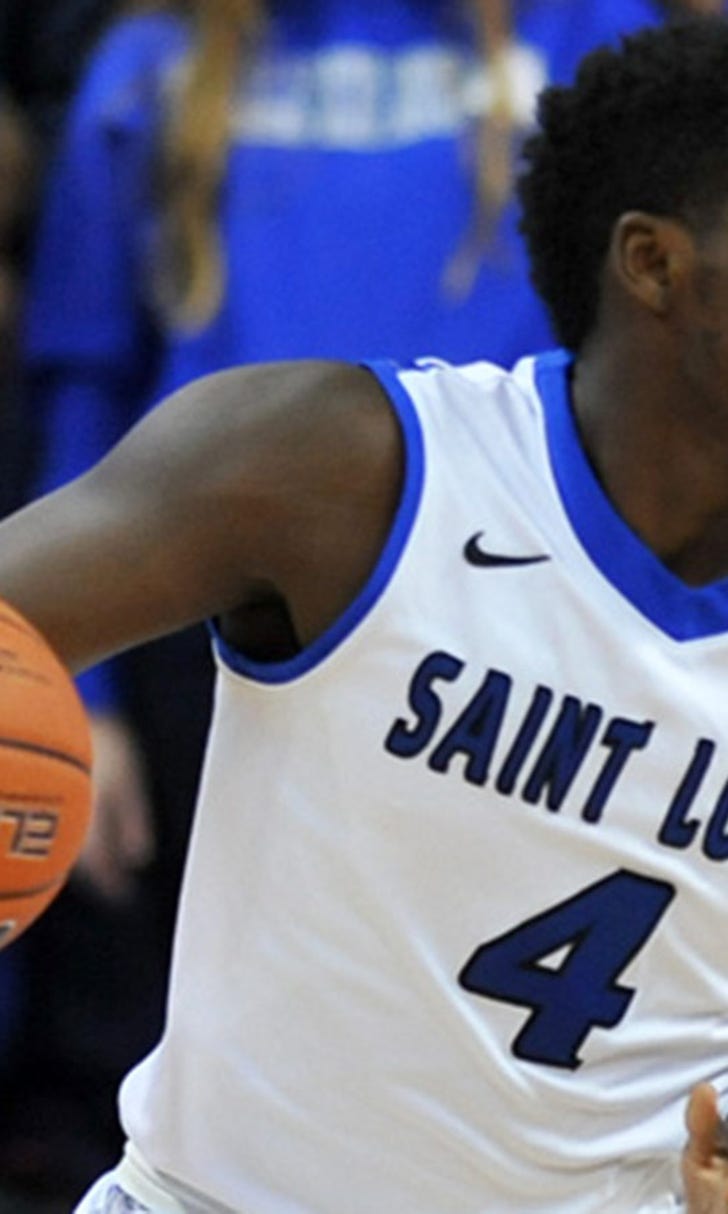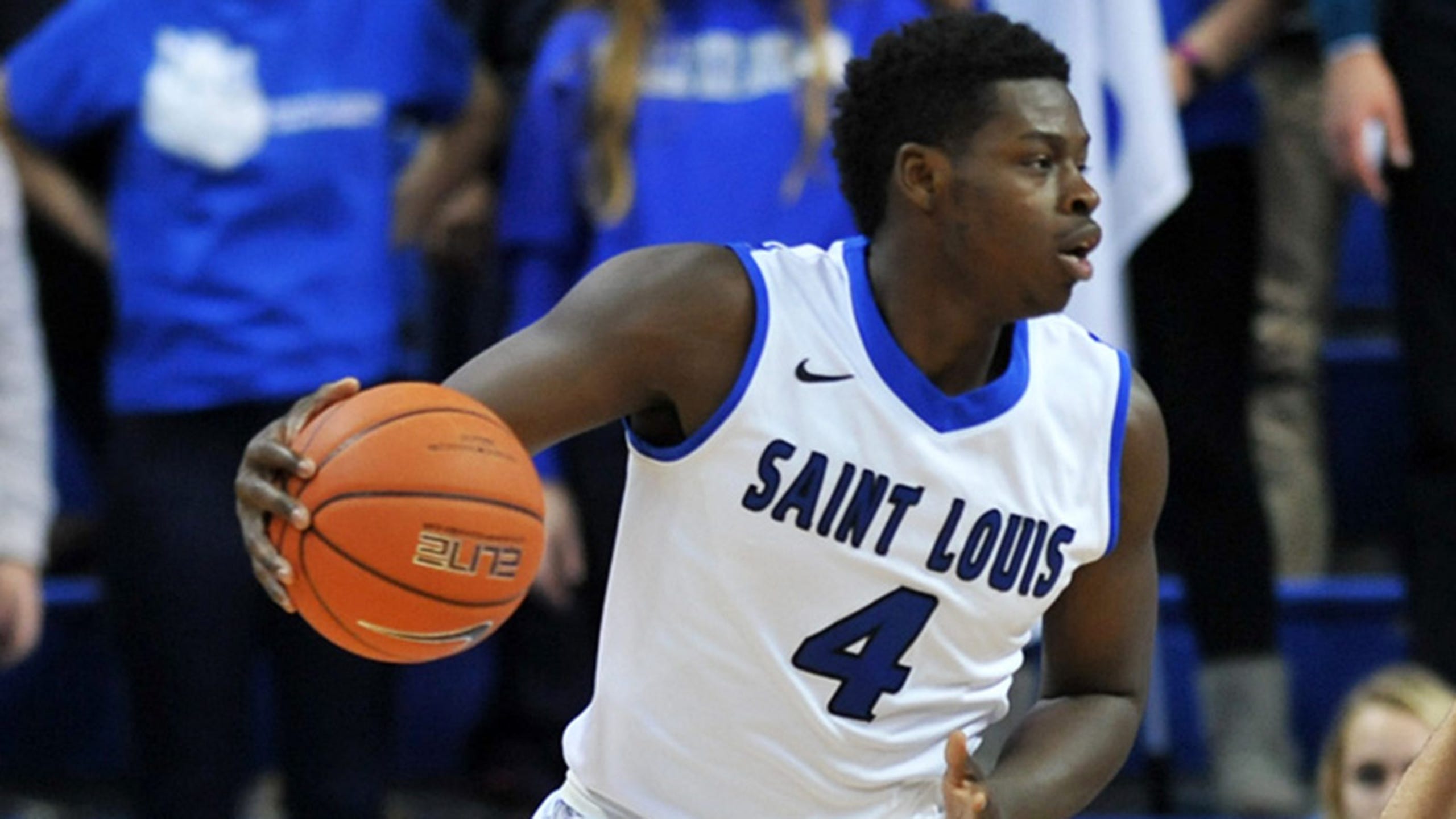 Billikids find out why pedal should always stay pressed to the metal
BY foxsports • December 10, 2014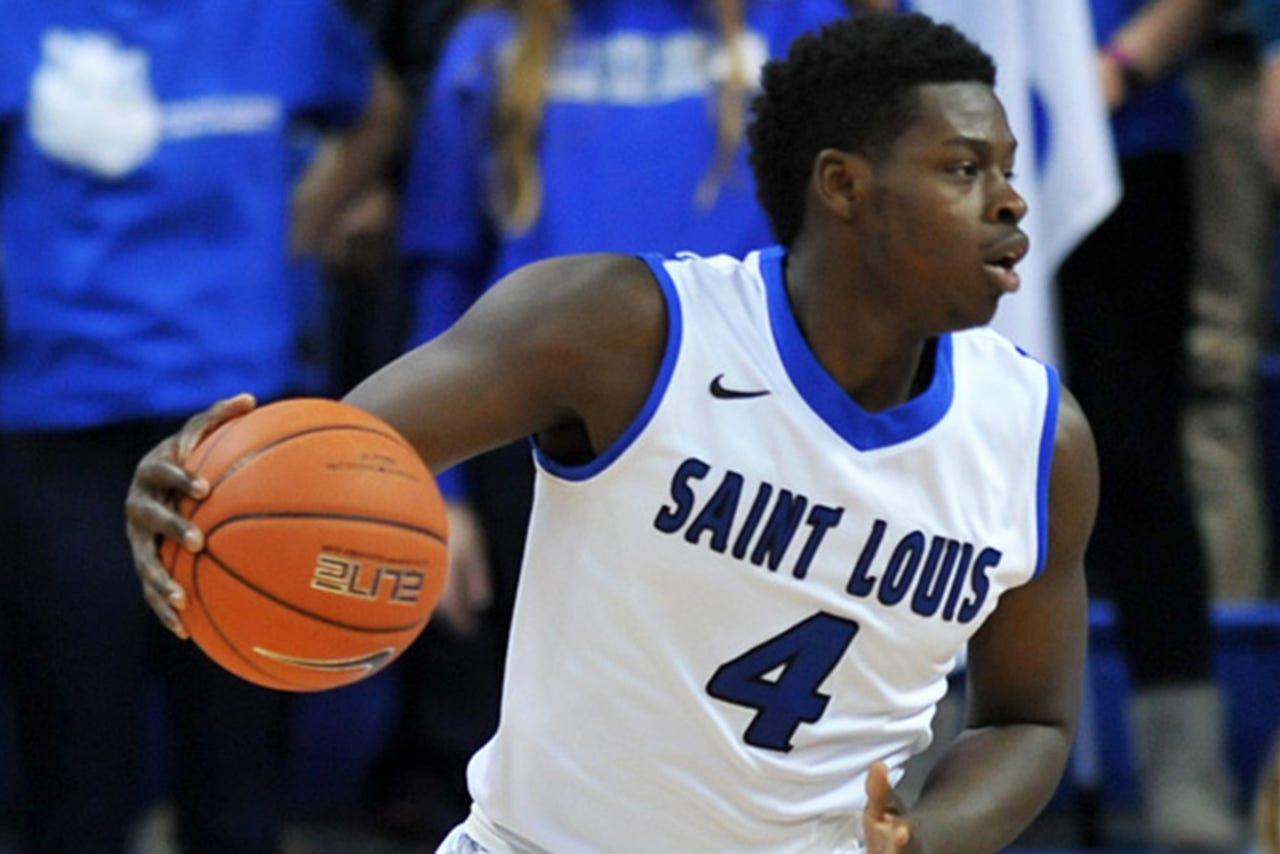 ST. LOUIS -- Aggressive basketball won't always be pretty for Saint Louis, but it will give the young Billikens their best chance to win this season.
Their inconsistent intensity ended up costing them a winnable game Tuesday night, when South Dakota State rallied late to hand SLU a disappointing 62-55 home loss. The Jackrabbits simply overwhelmed the Billikens on both ends of the floor in the final 3:15 to end the game on a 14-2 run, fueled entirely by close-range buckets and free throws.
"I think we just got relaxed on defense, didn't keep the intensity up because we thought we had a good enough lead," freshman forward Milik Yarbrough said. "But as we've seen, we've just got to keep on playing hard, keep on fighting, keep focused."
That's easier said than done for a team that had four freshmen play at least 16 minutes, especially when those efforts don't always pay off. Other teams will occasionally take advantage of that aggressiveness, finding easy baskets off backdoor cuts or getting to the free-throw line.
But even though South Dakota State put together a 10-0 run in the first half, its offense could never get in sync against SLU's relentless pressure. Coach Jim Crews praised his team for forcing 15 turnovers as it held SDSU to just 40 percent from the field.
"I thought in the first half defensively, we did a lot of good things and knocked it loose, Crews said. "But we didn't do a good enough job of converting those into points, we didn't pass it ahead like we needed to."
The Billikens simply don't have the creators or firepower needed to rely on jump shots, although they won't often shoot 2 of 19 from 3-point range with as many open looks as they got Tuesday night. That left attacking the basket as clearly their best option, even though it would have been more effective had they shot better than 15 of 24 from the free-throw line.
Knowing what to do on the dribble-drive may not be a strength yet for the young SLU guards, but it's something they'll be better off learning now through a sort of trial-and-error against a relatively soft nonconference schedule before Vanderbilt visits Chaiffetz Arena on New Year's Eve. They're already figuring out who can be counted on to score inside, particularly with Yarbrough's recent emergence.
He scored a career-high 15 points and finished one rebound shy of a double-double for his third double-figure scoring game in the last four, more than any other freshman. The 6-foot-6, 230-pound forward appears to be the strongest and most mature member of the new class, providing a good complement to 6-10 freshman center Austin Gilmann.
Yarbrough has been at his best when attacking the basket, whether off the dribble or fighting for the rebound. He showed some nice footwork in the post on a spin move for a layup in the second half to put the Billikens ahead 53-48 late, and continued efforts to gain position got him another layup on a nice assist from Gillman.
But no one else scored for SLU in the final five minutes, and Yarbrough isn't ready to be a go-to player just yet. Crews wasn't comfortable with the freshman's three 3-point attempts, and Yarbrough was called for charging and later had a shot blocked while trying to do too much down the stretch.
Often the Billikens' best offense came from a strong effort on the offensive boards, which has been a weakness at times this season. Gillman says they worked hard on going after the ball in practice following an 81-52 loss at Wichita State last Saturday, and it showed as they outscored the Jackrabbits 18-5 on second-chance points after allowing the seven by SDSU early.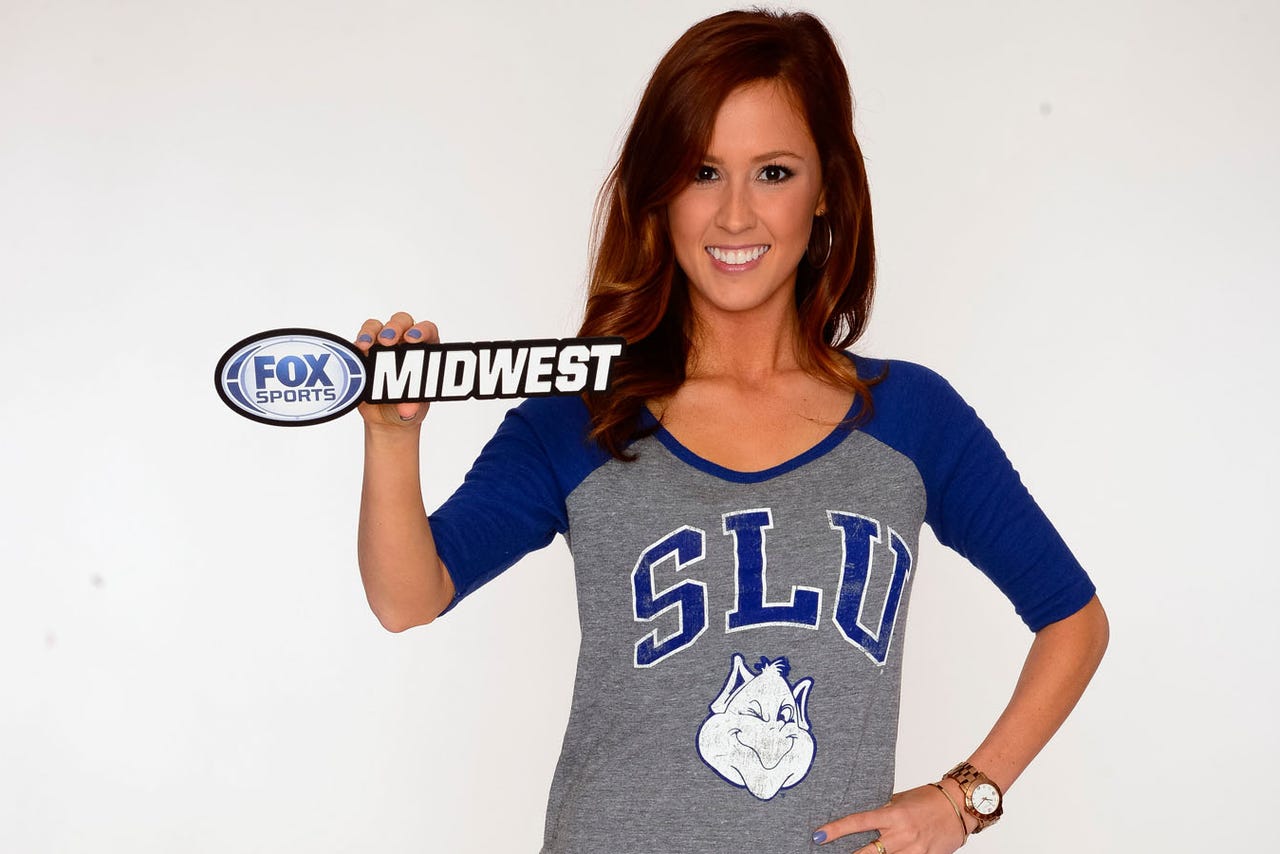 FOX SPORTS MIDWEST GIRLS: Read their bios, check out their upcoming appearances and view their photo galleries and videos.
But inconsistency led to another negative rebounding margin as SLU fell to 1-4 this season when it loses the battle of the boards. The Billikens still haven't lost in four games when outrebounding their opponent, a sign of how much effort matters for a team not exactly blessed with size or maturity.
Sometimes that aggressiveness going after the ball will lead to quick whistles, and SLU picked up multiple fouls a long way away from its own basket as SDSU reached the bonus with more than eight minutes left in the first half. Crews said those are always mistakes, but while his players should learn to back off in certain situations, some of those fouls are bound to happen.
"We were having a lot of success when we were being aggressive," Gillmann said. "Fouls are going to be part of the game and we just had to keep playing through it."
For further evidence, the Billikens need to merely look at the tape of their loss to the Shockers, regarded as one of the most aggressive teams in the country. Wichita State picked up 23 fouls to SLU's 18 in the rout, though of course it also helps that the Shockers own superior talent.
Saint Louis won't have that advantage often in the Atlantic 10, and an attacking style won't always be enough to carry it to victory. At times it might even end up costing the Billikens, but they'll be better off taking that chance than wondering what could have been.
You can follow Luke Thompson on Twitter at @FS_LukeT or email him at lukegthompson87@gmail.com.
---