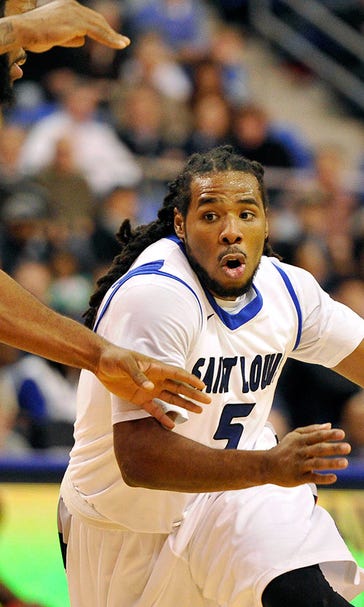 Billikens showcase offense in rout of Richmond
January 30, 2014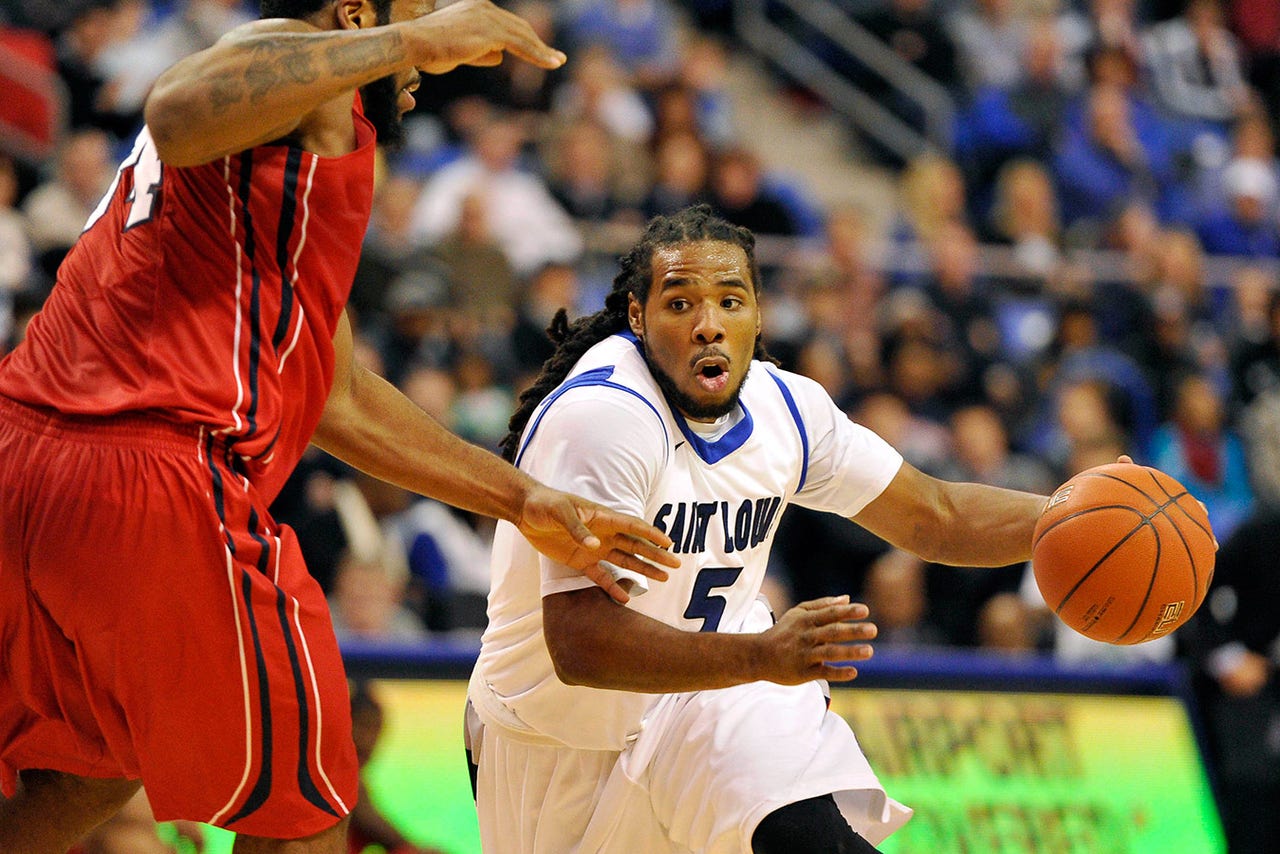 ST. LOUIS -- For much of this season, my take on the Saint Louis Billikens has been this: Final Four defense, NIT offense.
While that's a bit extreme on both ends, you get the idea. The Billikens have shot so poorly on a fairly regular basis that you'd think they were facing their own stingy defense.
But on Wednesday night at Chaifetz Arena, we saw what happens when the Billikens' offense matches their defense.
It's called domination. As in, SLU 77, Richmond 57. And it was that close only because the Billikens were unable to sustain their first-half superiority for all of the final 20 minutes.
The second half was mostly garbage time, anyway, after the performance SLU put on in the first 20 minutes. Defensively, the Billikens were even better than usual, limiting the Spiders to 21 points on 7-of-30 shooting (23.3 percent) before halftime. Spiders guards Anthony Kendall and Cedrick Lindsay, the team's leading scorers, made only 5 of 19 shots.
Offensively, the Billikens were as explosive as they've been all season in the first half, scoring 42 points on 16-of-30 shooting (53.3 percent). Jordair Jett scored 13 of his game-high 21 points to lead the way, but SLU featured the kind of balanced attack that coaches covet. All five starters scored at least five points and only Dwayne Evans, who was 3 for 7, didn't make at least half of his shots.
So what's to make of this suddenly high-powered scoring attack?
"We didn't want to be a one-sided team," Evans said. "Our defense was always going to be there. We need to get a lot more efficient on offense. The last couple of games, we've picked it up and got a lot more aggressive."
Don't think "more aggressive" means becoming more shot-happy, though.
"When we say aggressive, that does not mean quicker shots. And I make that a point," said coach Jim Crews, pointing to more subtle examples such as crisper passing and harder cutting.
SLU's suffocating defense leads to more offense, too. The Billikens totaled 16 points off Richmond turnovers in the first half.
"We prepared for their physicality and their defense," Richmond coach Chris Mooney said. "But we weren't ready for it."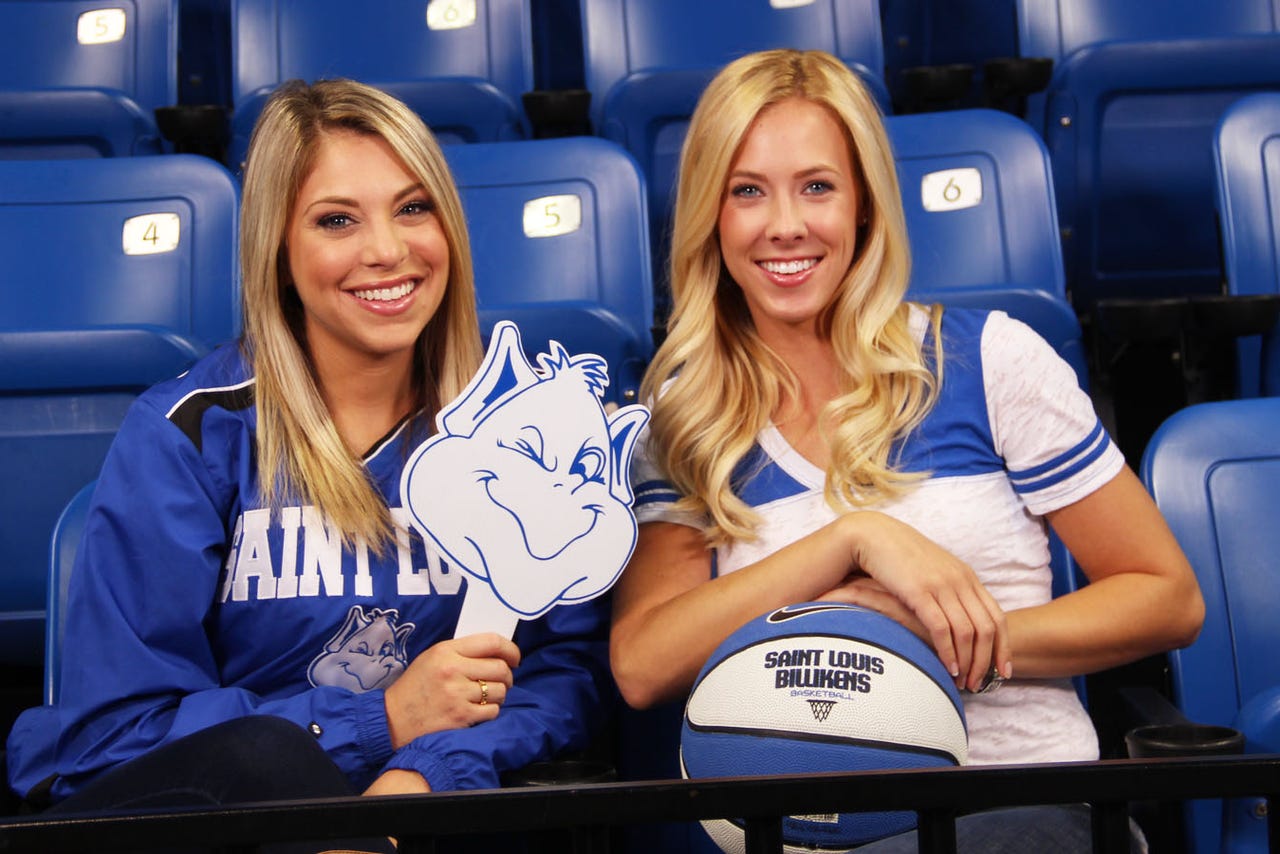 FOX SPORTS MIDWEST GIRLS: Read their bios, check out their upcoming appearances and view their photo galleries and videos.
And Richmond hardly is a pushover. The Spiders (14-7, 4-2) had won four in a row and four of the non-conference setbacks came against power-conference teams. In its final game before conference, Richmond gave third-ranked Florida as tough a game as the Gators have played in Gainesville all season. Richmond is ranked second in the conference to SLU in the major defensive categories.
Just last Wednesday, the Spiders gave then-No. 13 Massachusetts its first conference loss, 58-55. Seven days later, in front of a crowd of 8,853, they fell behind by double digits before the game was eight minutes old and never closed within single digits. With 1:26 left in the first half, they trailed 42-18.
"This is a big-time team," Mooney said of the difference between last week and Wednesday night. "As UMass is, but being on the road is different. The start they were able to get off to -- because they have good players, start five seniors and have a good home court -- was really impressive and daunting for us."
To hear the Billikens, their best still is to come. This is a team that does not get carried away with itself. Even in as impressive a first half as you'll see, Evans found room to nit-pick about a  "couple of lapses."
"I know the coaches will find a lot of things we can work on," he added.
Crews, however, seemed content. "Nineteen-and-two is pretty good, bottom line," he said. "Hopefully, we can get to 20 someday. But 19-2 is really good."
So, too, is the Billikens' 13-game winning streak, which should be extended to 14 on Saturday when George Mason comes to town. The Patriots have yet to win a conference game and have lost seven straight, but don't look for SLU to overlook them.
"We haven't been worrying about the winning streak," Crews said. "Just worrying about the next game. I'm not being facetious, either. We'll just come to practice, do our thing and see what we can get done."
If they keep shooting like this, they'll get plenty done. And they could go a long way in March, too.
You can follow Stan McNeal on Twitter at @stanmcneal or email him at stanmcneal@gmail.com.
---