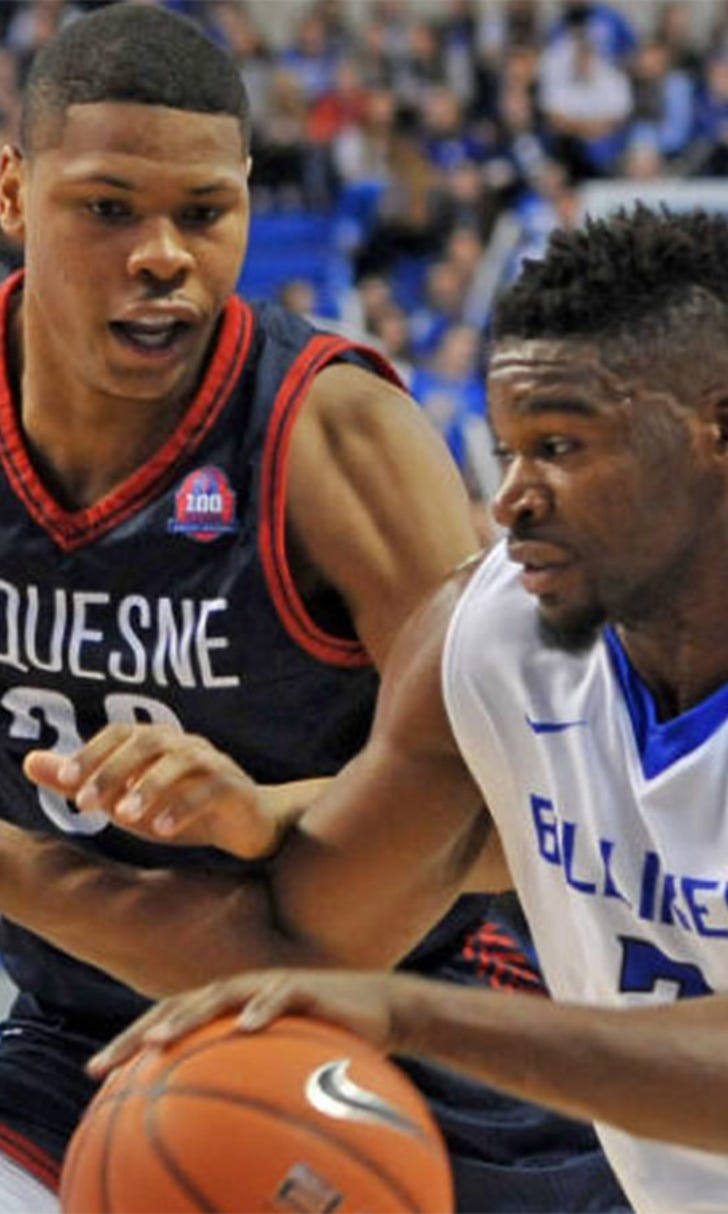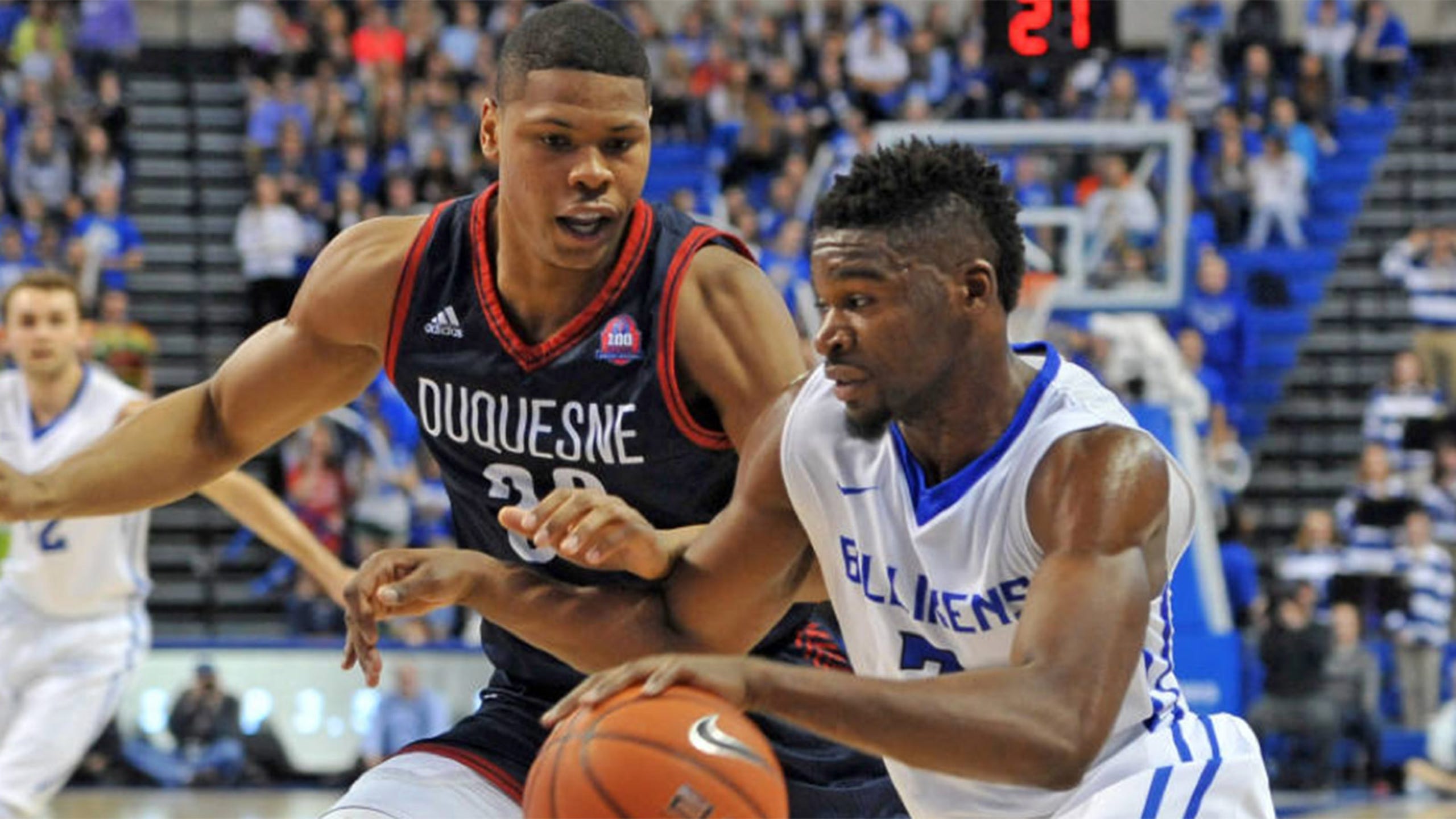 Billikens rally comes up short in 78-67 loss to Duquesne
BY foxsports • January 30, 2016
ST. LOUIS, Mo. -- Micah Mason scored 23 points with five 3-pointers, Derrick Colter added 23 with three 3s and Duquesne beat Saint Louis 78-67 on Saturday night.
Mar'Qywell Jackson scored 10 points for the Dukes (15-7, 5-4 Atlantic 10), who outrebounded the Billikens 43-36 and made 21 of 26 free throws.
Up 30-27 at halftime, Duquesne pulled further ahead on a 9-3 run and led 42-35 in the second half after Mason's jumper with 12:07 left.
Mike Crawford hit a pair of 3s, Ash Yacoubou added another and the Billikens closed to within 48-45, but the Dukes answered with a 16-4 run in which Colter made three 3-pointers and led 64-49.
Saint Louis rallied with 10 straight points and made it 69-63 on Mike Crawford's layup with 52 seconds left, but Duquesne finished with a 9-2 run.
Yacoubou scored 18 points with a career-high five 3-pointers and Crawford added 14 for Saint Louis (8-13, 3-6), which has lost two straight.
---
---