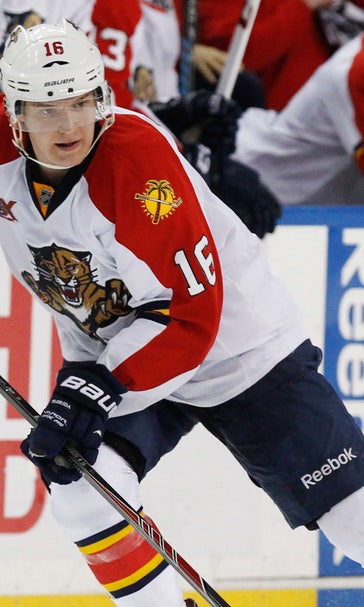 Bill Lindsay Q&A: Aleksander Barkov may be Florida's MVP
January 31, 2014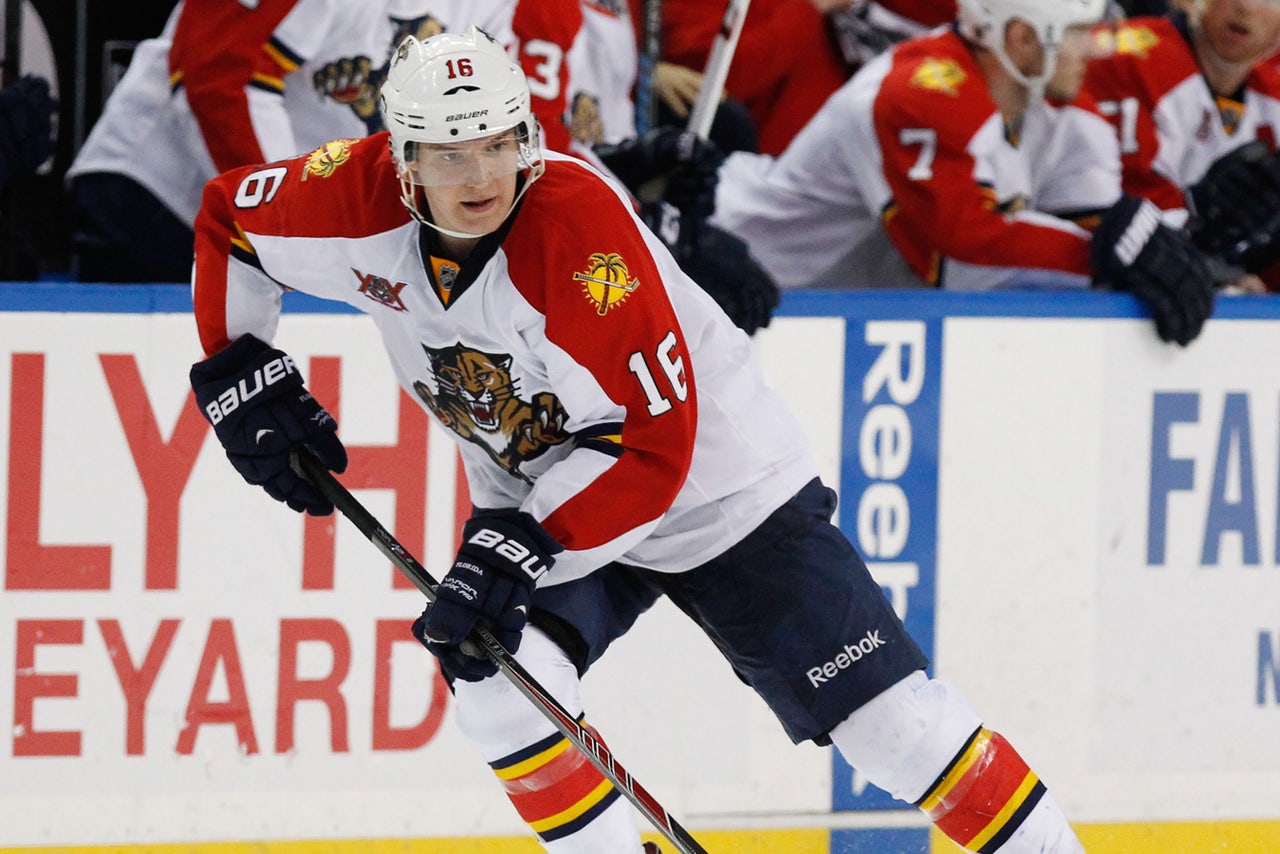 FOX Sports Florida checks in with color analyst Bill Lindsay to get the latest on the Florida Panthers.
FOX SPORTS FLORIDA: The Panthers finally snapped an 0-for-43 drought on the power play against Boston. Now that the pressure is off to just break through on the man advantage, what to the Cats need to do to keep it going?
BILL LINDSAY: For the most part, there's got to be some confidence. They got a big goal last game, so hopefully they gain some confidence from that. But there just has to be more consistency. We've seen the effort five-on-five, even strength. The penalty kill has gotten a lot better. I think the effort on the power play is something that comes and goes. So it's something you've got to work for. You've got to get that traffic in front, be able to get your point shots through. That was the case last game with the point shot from Dmitri Kulikov. I think for the most part, it's just a commitment to get to the scoring areas and the traffic areas on the power play. If they're able to do that, I think the power play goals will come.
FS FLORIDA: Florida has played well since Peter Horachek took over. What sticks out about his style, approach to coaching that has turned the team around?
LINDSAY: They're more aggressive in all areas of the ice, especially the defensemen. They push up on the play and become the fourth man on the rush, joining the zone. They're pinching down low to keep the plays alive. It's more of an attack, go system, I think. There's much more pressure orientated than I think we've seen in the past. That, combined with good goaltending from Tim Thomas and Scott Clemmensen as of late has helped.
Horachek, I think he is open and communicates well with the guys. I think there are systems in place that add more structure to the Panthers' game. They know where they need to be on the ice in all scenarios. But it's more of an attack system, a go system all over the ice and because of that they've had a lot more puck possession, more puck control. I think they've been able to control the pace of games the way they've played the way they want to play under Horachek.
FS FLORIDA: And Horachek hasn't shied away from benching some of the team's underperforming players. How important is something like that to get especially some of the younger players back on track?
LINDSAY: I think you have to have to establish that in this league if you are a coach. You're paid a lot of money as a professional. It's performance based. If you don't perform, I think there have to be consequences. There are enough healthy bodies. There is enough commitment to payroll with Vinnie Viola. They have people in the minors. They have people on the big club. There are extra bodies that can play and fit in. When people aren't producing, the coach can make changes. That's a luxury that a coach needs to have. I think Horachek has that and he has no fear of changing or putting in fresh bodies. I think for him to establish that groundwork, especially early with everyone that it is important you've got to play the right way or you're not going to play, whether it's cutting back ice time or making guys a healthy scratch. The boundaries have been set well with Peter Horachek. The expectations on what he wants from a player have been set. Once those guidelines have been set, the coach has the flexibility to do what he wants with his lineup.
FS FLORIDA: Florida has only been without rookie Aleksander Barkov for three games, but how much do you think the Panthers miss his presence?
LINDSAY: I think a lot. He's pretty amazing, 18 years old, Aleksander Barkov. He might be the most valuable player -- position player -- outside of the goaltending. He's dominant. He's 18 years old, going up against the other team's top lines every single game. He's been getting better as the season has been progressing in his rookie year. He's played heavy minutes and he's played in every situation. Not so much offensively, but defensively, his grasp of the game is pretty impressive for an 18-year-old. Not to have him out there against the other team's top lines, not to have him on that line that was really going with Sean Bergenheim and Brad Boyes -- that line was really clicking. You see the 18-year-old out of the lineup and see that he is a piece of the puzzle. He might be the most important piece for the Panthers this year. Not to have him is something they miss.
FS FLORIDA: Is there a player you played against or have watched that Barkov reminds you of?
Lindsay: In a lot of ways, (Detroit Red Wings center) Pavel Datsyuk, with his complete game. He's bigger than Datsyuk. He's maybe doesn't skate quite as well. But the way he thinks the game, both offensively and defensively, I think he reminds me a lot of Datsyuk and in a lot of ways with his complete game. He's got that big stride and where is he going to go offensively? He's going to be a top-end offensive talent. I think it goes to show there is so much more beyond the stats with Barkov. It's the same thing with Datsyuk. If you watch Datsyuk play, he's got a complete, well-rounded game that you just don't see from a lot of players, especially 18-year-old kids. So I think Datsyuk would be one comparison I would make.
FS FLORIDA: The Cats have only a few games left before an Olympic break, then they are away from the rink for at least a week. How important is this stretch?
LINDSAY: It's something every team has to go through. If you want to be a good hockey team, whether you play home, away, you have to be able to suit up, play your game and be successful. They've shown lately that wherever they play, if they play the way and the style they're capable of they can be right there with any team.
FS FLORIDA: Finally, you were one of the players on the inaugural team. Looking back over the last 20 years, who would be your all-time Panthers starting six?
LINDSAY: All-time starting goaltender would be John Vanbiesbrouck. What he meant to the team, I think he's arguably the most important Panther that has ever played. I mean ever. Pavel Bure had some good times in Florida with big goals, but I think Vanbiesbrouck is the most important Panther of all-time. He'd be in net.
I think you'd have to have Pavel Bure. There was no player that ever put on a Panthers uniform that was as dynamic as Bure with his ability to score goals. On the other wing, I'd probably have Scott Mellanby, the captain. I think he was an important piece of this franchise for all those years. He was one of the game's best leaders.
Now we need a centerman. Olli Jokinen, I guess, had big numbers during his career. Stephen Weiss. There are a couple players you'd have to think about in that centerman position.
Defensemen, I think Robert Svehla. He's one I would put in there. He had a huge impact on this club. Who else on defense? Ed Jovanovski. Yeah, I would put Eddie back there with Svehla on defense.
And that center, Jokinen, Weiss, through the careers they had, the numbers they put up. I'm biased toward some of the original guys like Brian Skrudland. But Jokinen and Weiss had pretty special careers in their own rights, so one of those two at the center position with Bure and Mellanby.
---