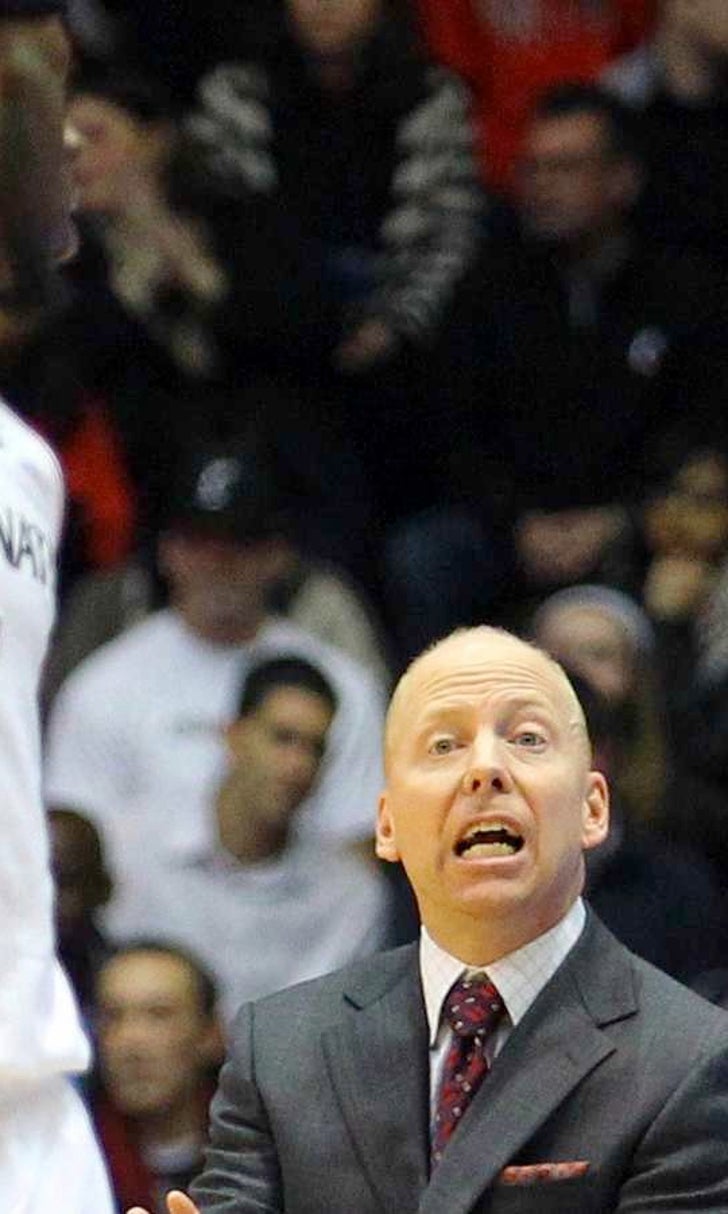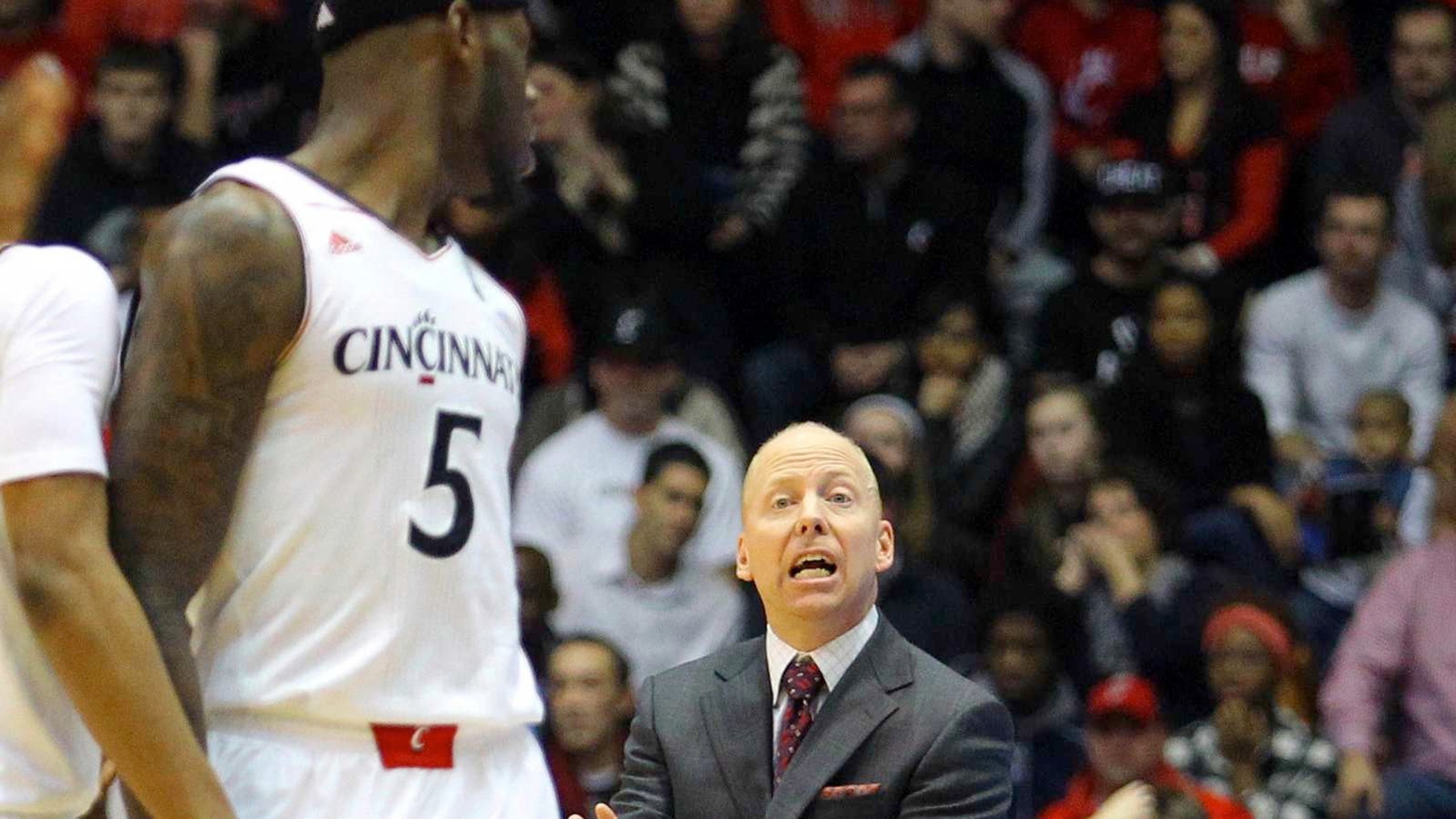 Biggest test awaits UC with or without Jackson
BY foxsports • January 28, 2014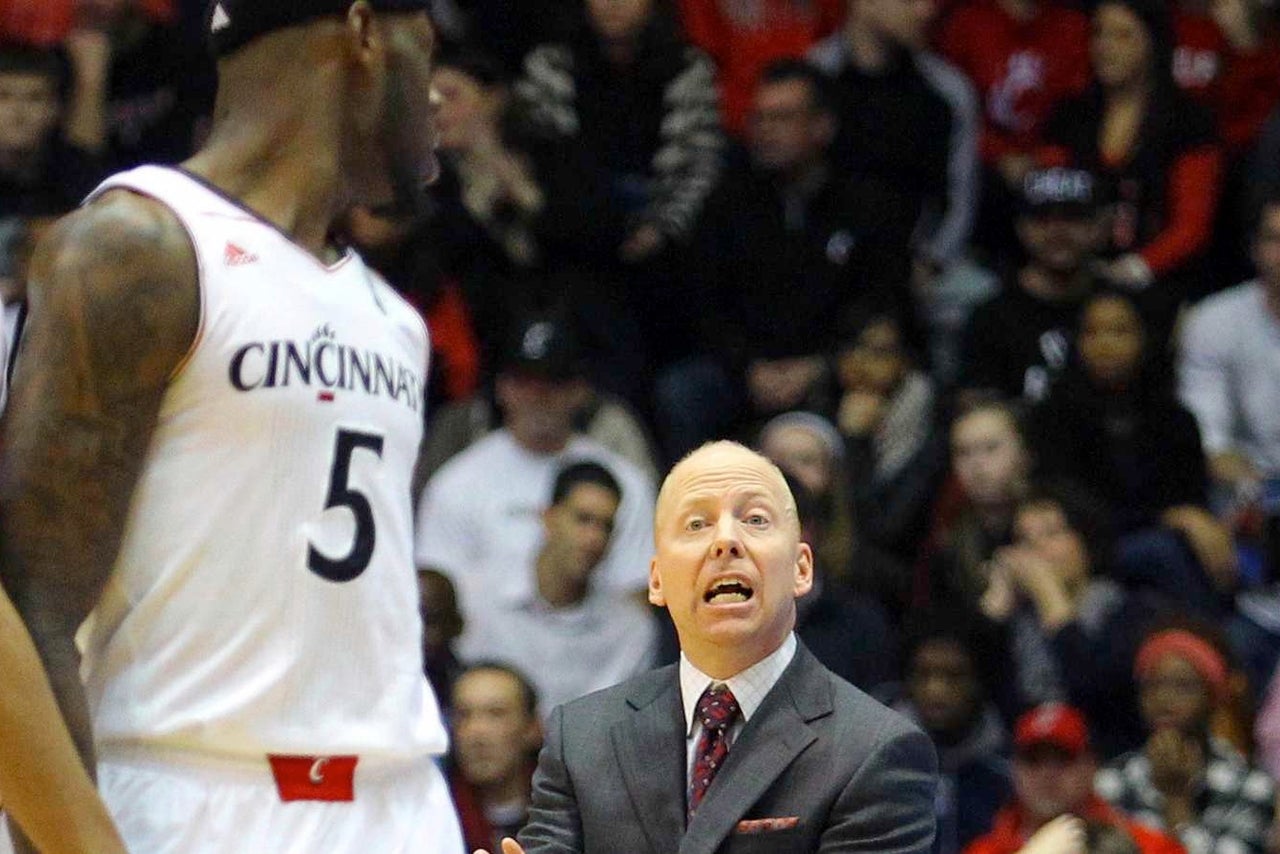 CINCINNATI -- Justin Jackson's smile was wide and beaming.
"I'm a machine. I'm good. I'm fine," said the University of Cincinnati senior forward before practice on Tuesday.
How much was confidence that his injured ankle will be good enough to play Thursday at Louisville and how much was simply for show remains to be seen. Jackson was dressed for practice and had done some light shooting around but coach Mick Cronin said he had no plans on letting Jackson practice in preparation of Thursday's showdown against the defending national champions and the team one game behind UC at the top of the American Athletic Conference standings.
Cronin knows Jackson wants to play. He's going to give Jackson every opportunity on Wednesday and during shoot-around on Thursday morning to prove that Jackson can play, but he's not going to jeopardize UC's season and Jackson's future for one game, even if it is Louisville.
The Bearcats, ranked No. 13 in this week's AP national poll, take a 12-game winning streak and a 19-2 overall and perfect 8-0 league record into the game against the No. 12 Cardinals. Louisville is 17-3 and 7-1 in the AAC, its lone loss being at home against Memphis. Louisville is 0-3 against ranked opponents this season.
There is the real possibility UC will go into the game without Jackson. The Bearcats are still without freshman forward Jermaine Lawrence, who was still wearing a protective boot on his injured left foot that has caused him to miss the last six games. That would leave them with just eight scholarship players available.
Jackson injured his ankle six minutes into last Sunday's 80-76 win at Temple. He's UC's second-leading scorer at 11.1 points per game, while he leads the team in rebounds (7.0) and blocked shots (3.4). The Bearcats built a 19-point lead at Temple without Jackson but had to hold off Temple's attempted rally behind Dalton Pepper's hot 3-point shooting.
Without Jackson in the lineup, Cronin was unable to switch Titus Rubles off of inside players to guard Peppers. Senior 7-foot-1 center David Nyarsuk played a season-high 20 minutes against Temple, scoring four points with six rebounds and two blocked shots.
"(Jackson) still has the mean face but he's got the bad ankle," said Cronin. "What to do without him for 10 minutes is Dave. What to do without him for 40 minutes becomes a lot different story because Dave can only play so much… The long term, we've got to have that plan. There's no question about that and that's something this staff has been talking about the last 36 hours."
The game marks the halfway point of the AAC schedule for UC. It still has to play Connecticut twice plus return dates at home against Louisville and Memphis and a trip to Southern Methodist. All five teams are currently ranked in the top 41 of the NCAA's RPI ratings.
Jackson said watching his teammates play without him against Temple hurt more than his ankle did. But it also showed what they were capable of given the situation.
"It's big shoes to be filled but it's very possible that they can be filled," said senior guard Sean Kilpatrick, who scored a season-high 29 points against Temple and who leads the AAC in scoring at 19.1 points per game. "He's a guy who is a huge anchor in our defense and we do need him but we also know that we have other guys that can fill his shoes and can come in and make just as big of plays as Justin."
Sophomore forward Shaquille Thomas made a career-high seven shots and scored a career-high 15 points against Temple while playing 32 minutes, the second-highest total of his career.
"They're going to get the job done regardless of if I'm here or not here," said Jackson. "This is a team thing. It's not about one person. It's about the team and I knew they were going to get the job done."
Louisville has won the last two games in the series, including a 67-51 victory at the KFC Yum! Center last March. UC turned the ball over 21 times in that game. As important as Jackson's presence would be, UC is going to have to handle Louisville's pressure defense if it is going to have a shot at winning.
That will put a lot of emphasis on the play of guards Ge'Lawn Guyn, Troy Caupain and Kevin Johnson.
"If you play Louisville, at Louisville especially, and you turn the ball over you might as well not travel down (Interstate) 71. You've got no chance," said Cronin. "The thing with Louisville is if you take more than two dribbles you're in trouble. If you keep trying to dribble the ball they're going to take it from you. We've got a lot of guys who haven't played a lot of minutes against them at the guard position in Ge'Lawn, Troy and Kevin. Those guys are my biggest concern in this game because they have not seen that type of defense, the pressure that Louisville brings constantly."
Whether or not Jackson plays Thursday, this will be UC's toughest test of the season.
---