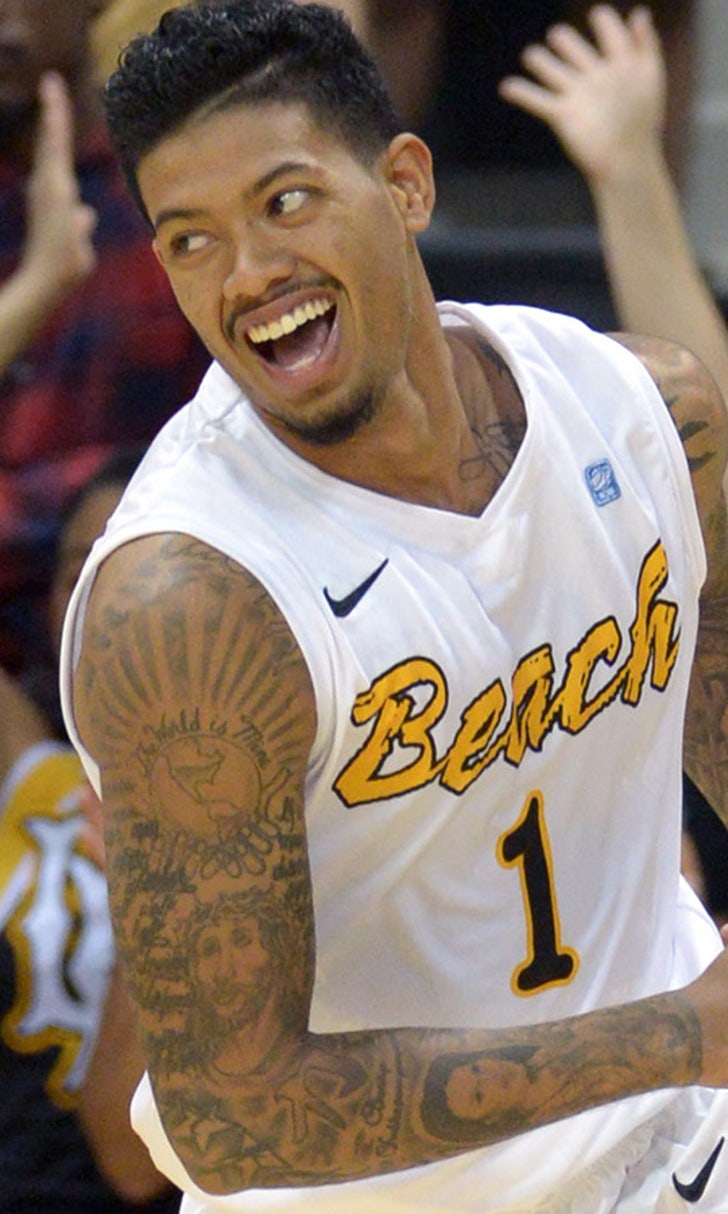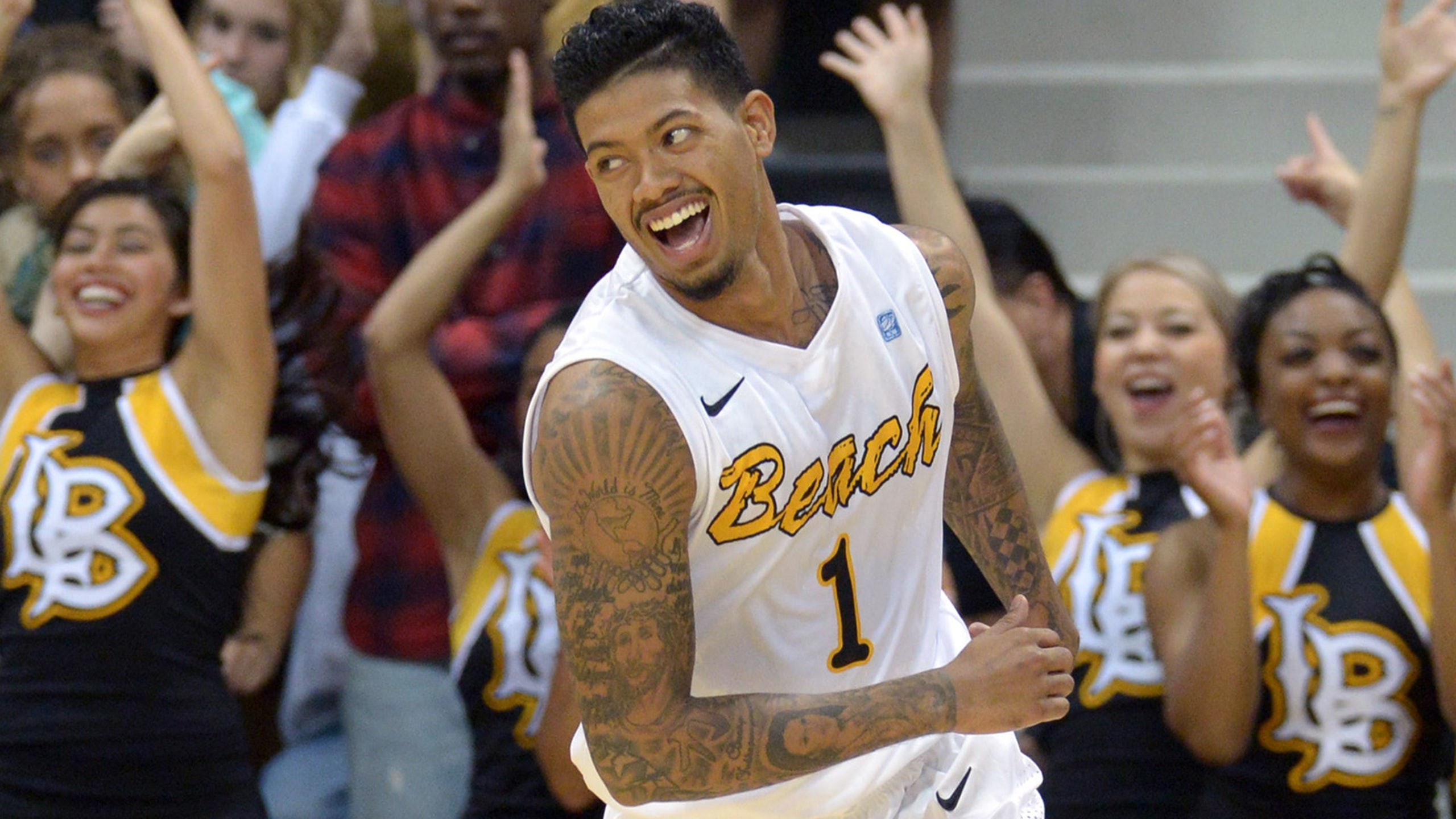 Big West playing home to high-major transfers
BY foxsports • February 20, 2014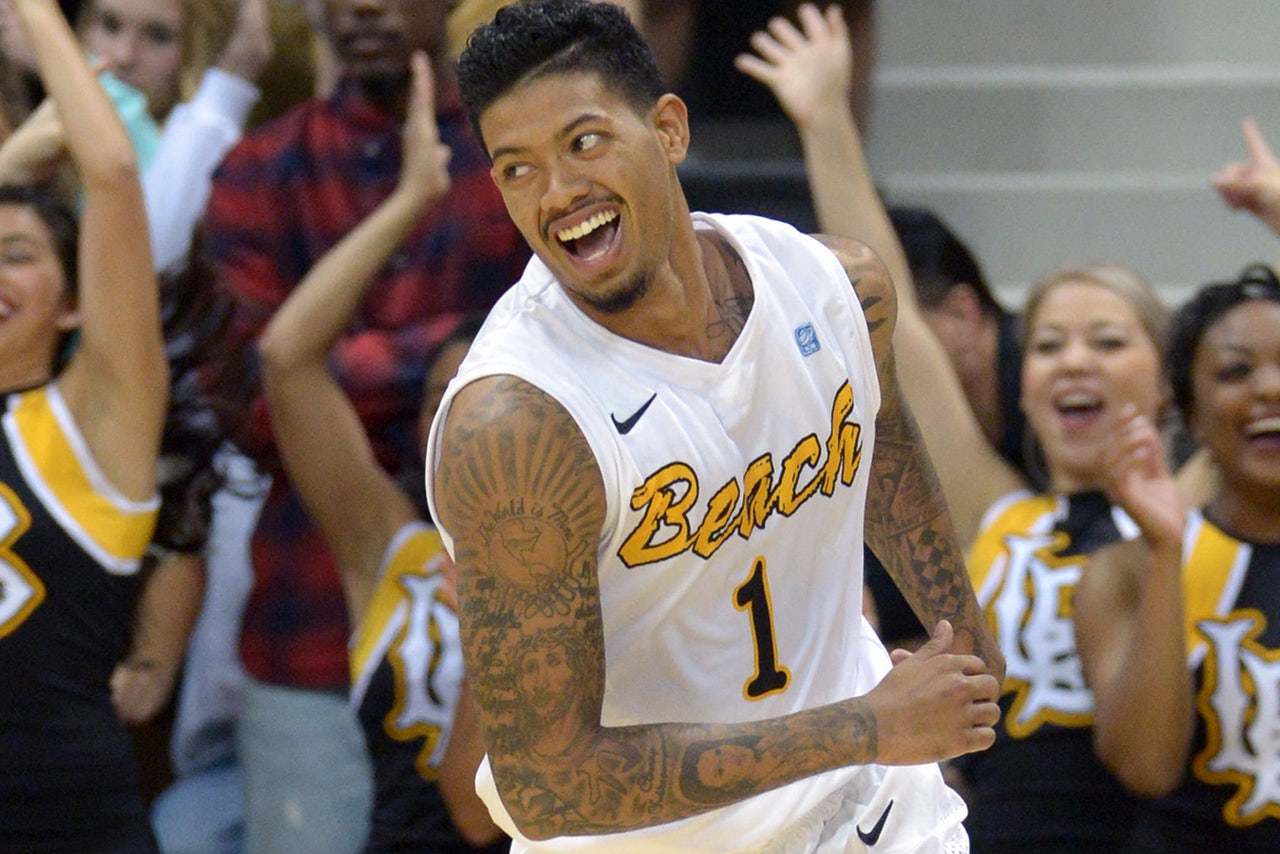 Tyler Lamb wasn't quite sure what he was looking for in a basketball program, but he knew what he had at UCLA wasn't it.
The guard out of Ontario, Calif. knew what he wanted in terms of basketball: He wanted a system that allowed players to play open and free, one that would allow for "basketball anticipation." Ben Howland's rigid X's and O's system wasn't working for the shooter.
But Lamb felt that something else was missing at UCLA, and he couldn't quite identify what that something else was.
Long Beach State wasn't on his radar until he went to see his former high school teammate and friend Keala King play at the Pyramid and found himself attracted to the open, free, motion offense.
He exchanged numbers with head coach Dan Monson. But as other coaches continued to call and try to sway the former four-star prospect, it was Lamb that was calling Monson.
"He was just always there and he didn't recruit me hard or anything, he didn't tell me lies," Lamb said. "He just said, at the end of the process if Long Beach State is still there I was going to be able to come here and become a man."
Lamb was going to get minutes and be a contributor for a Top-25 team. UCLA is undoubtedly one of the haves of college basketball, and while Long Beach State isn't quite a have-not, it's a far cry from the luxury of a high-major program.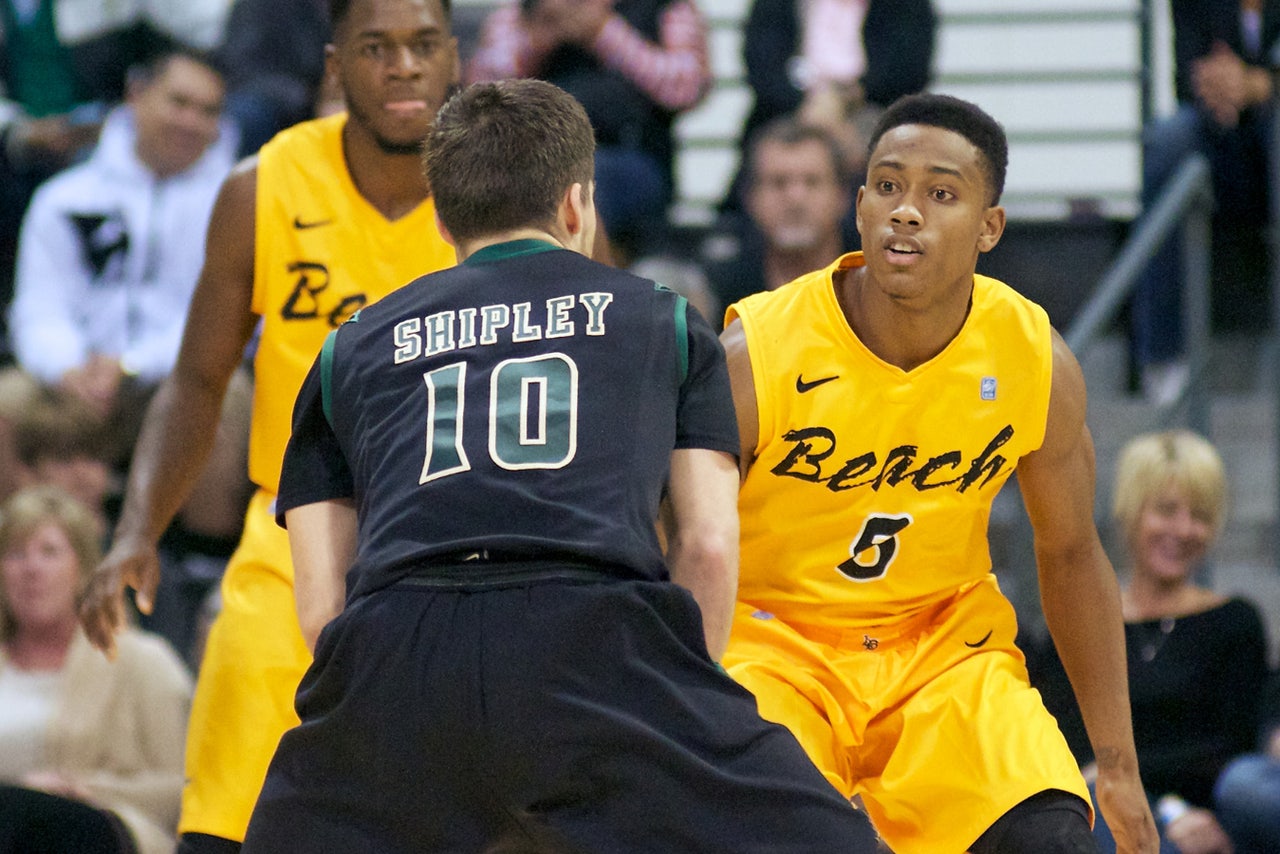 Mike Caffey reaches milestone as Long Beach State tops Cal Poly.
READ MORE

But Lamb isn't the only player choosing to leave the monied programs behind. This week's Big West Player of the Week, Hawaii's Christian Standhardinger, came from Nebraska. Corey Hawkins, the conference's second-leading scorer, came to UC Davis from Arizona State and Lamb's teammate Dan Jennings, one of the most dominant forwards in the conference, found a second chance at The Beach after a troubled stint at West Virginia.
The Big West has been seeing more and more high-major transfers, and the reasons might not be what you think.
"Unless you're a superstar player you should never go to the conference that is your max," said Cal State Northridge head coach Reggie Theus. "I think that a lot of times when players come out, they go to a high-major conference and high-major conferences, they don't wait on you. They don't wait for you, if you don't have, or if you're not doing exactly what they think they should do, they will run over you immediately. 
"For the Big West, it comes a place where guys can come and really have a great effect on the conference and maximize what they can do in basketball. 
Theus himself has two players he lured away from the Big East in Amir Garrett, a guard from St. John's, and Kevin Johnson, a center from Seton Hall. He nabbed one more center from the Mountain West -- a conference similar to the Big West that has seen its level of play significantly increase in recent seasons -- in Devonte Elliot (Nevada). All three will be eligible next season.
According to Theus, where you go is not quite as important to your post-collegiate career anymore. The Big West has a television contract with FOX Sports Networks, much the way other power conferences have as well. 
"Years ago, you used to have to be the high-major school to get notoriety. You can be anywhere now and you'll get noticed," Theus said. "With mid-majors doing so well across the country -- Wichita State, Florida Gulf Coast going to the Sweet 16 -- the climate of basketball has changed in terms of the haves and have-nots."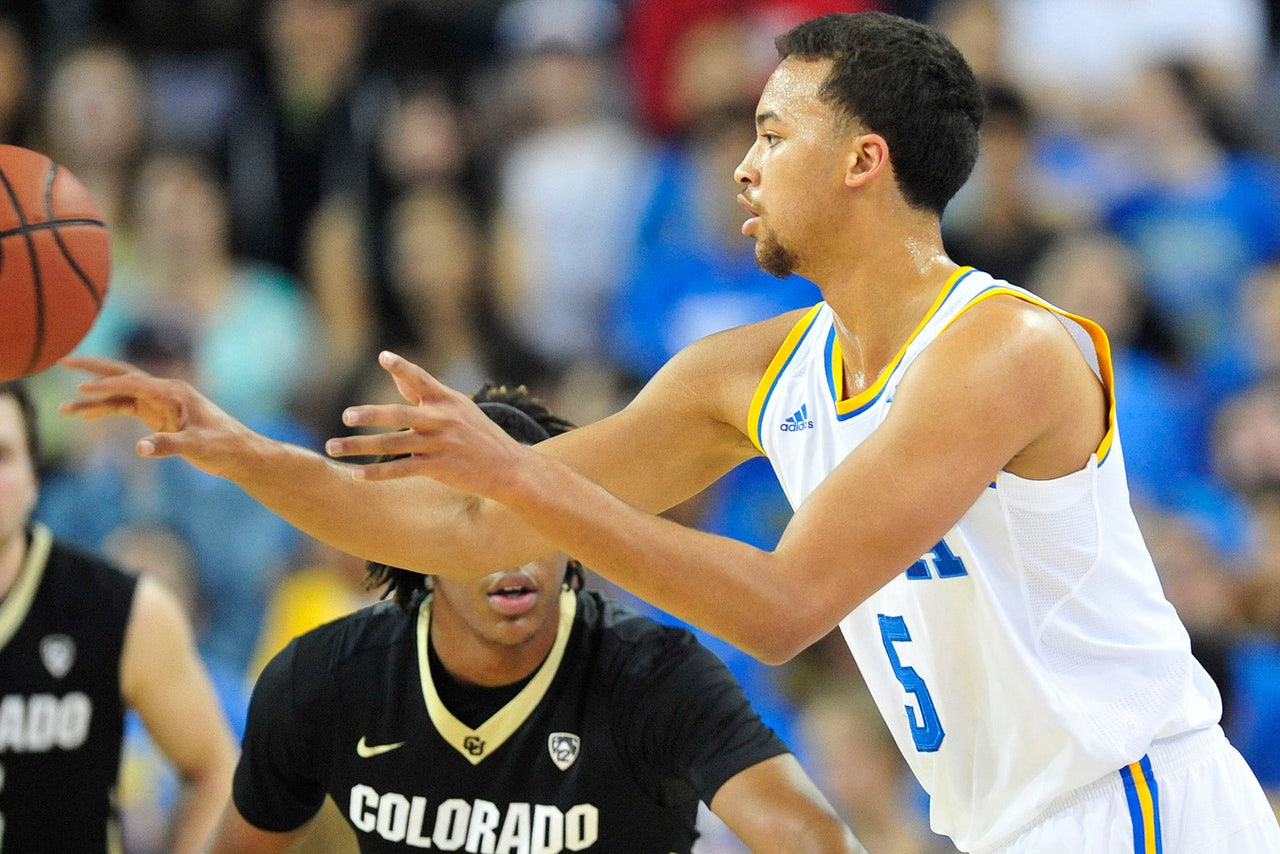 Three things to watch: This weekend in SoCal college hoops
READ MORE

But for some, like Lamb, the decision is about more than basketball. With his tough-love approach, Monson helped him realize the type of person he wanted to become outside of basketball.
A transfer is about both growing and competing.
"At UCLA, a lot of people go there and think, 'You go to UCLA and you don't have to average too many points a game and do too much.' It's such a big time program, you'll get looked at every game," Lamb said. "I think just coming here I wanted to be able to accept his challenge of becoming a leader and becoming more mature, getting good grades and doing everything -- putting my all into everything and becoming a man. 
"Coach Monson is challenging me to do that every day and I like that."
The playing field will never be fully level - Kansas and UCLA will always have more than Wichita State and UC Irvine. But recent trends tend to favor the mid-majors and players are realizing their impact may be felt the most outside of the supposed power conferences.
---