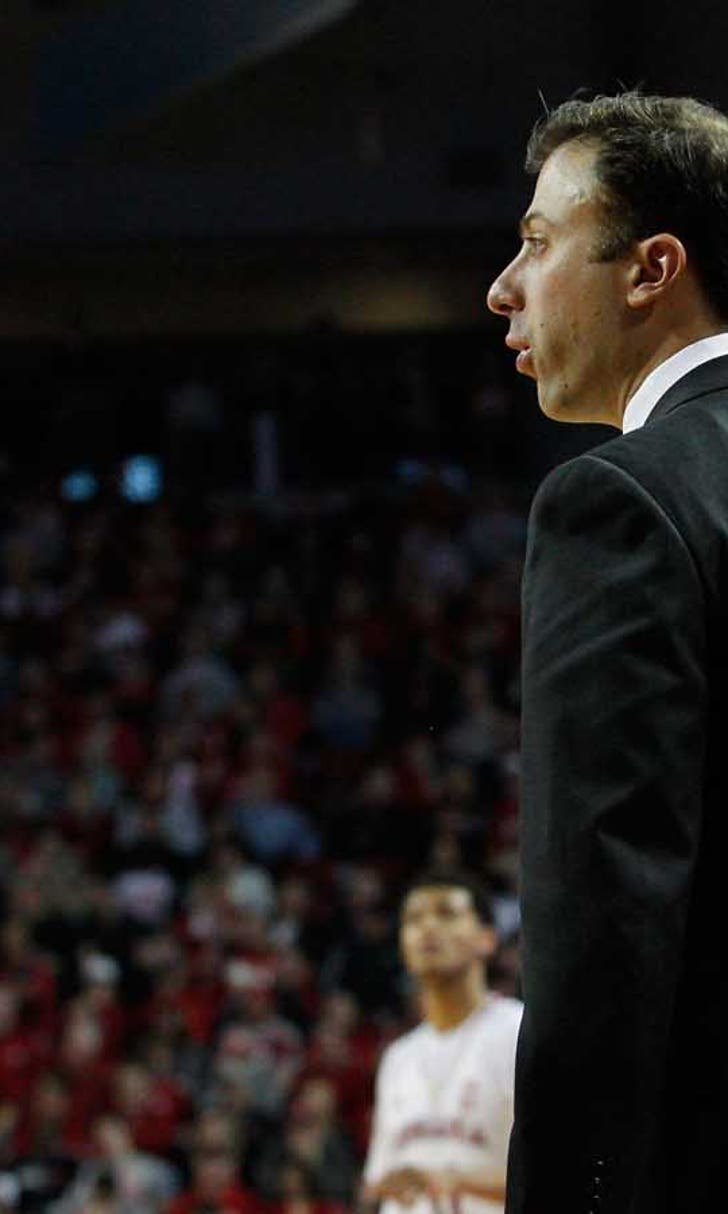 Big Ten's balance means every game's a competition
BY foxsports • January 31, 2014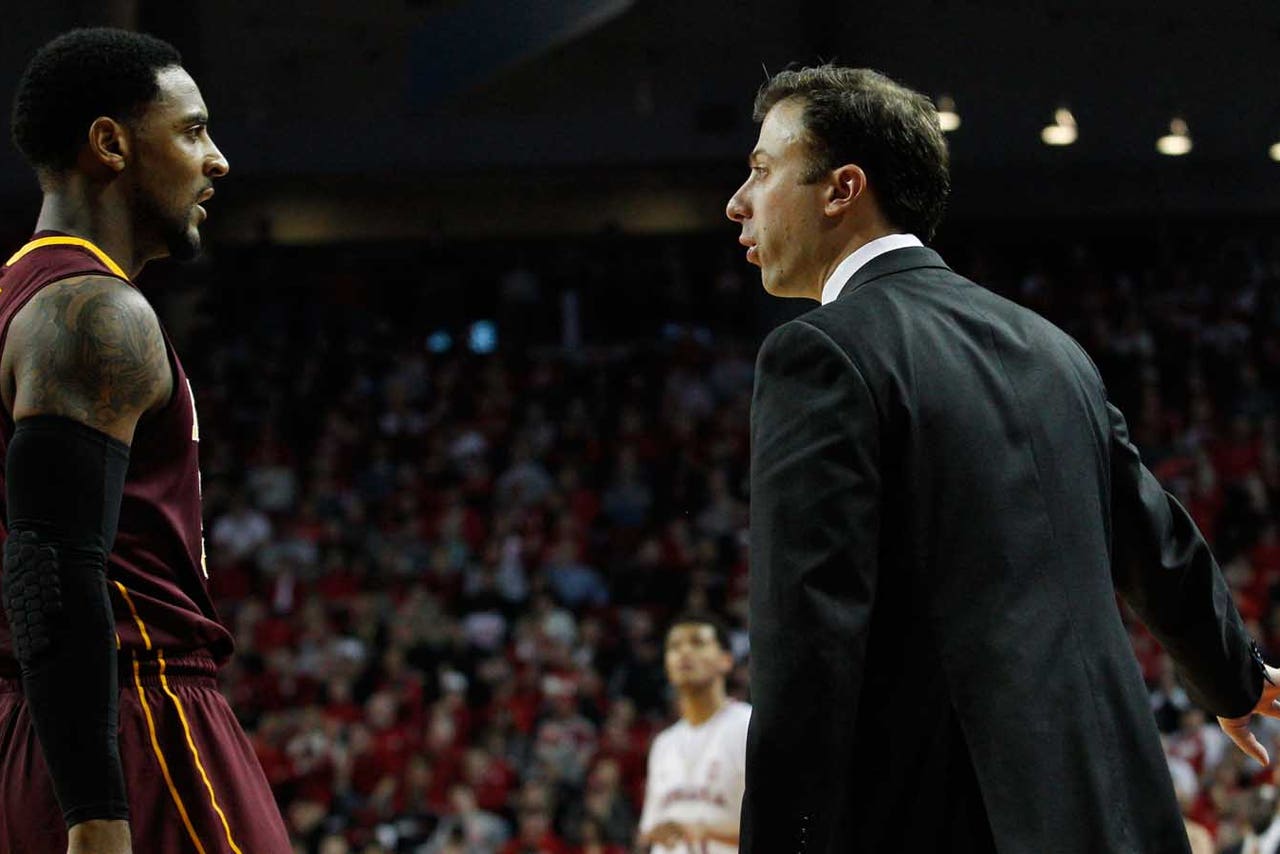 MINNEAPOLIS -- Richard Pitino has coached just eight games in the Big Ten, but Minnesota's first-year head coach has learned an important lesson about the conference: any game is winnable, and any game is losable.
It might sound cliched, but a look at the Big Ten schedule thus far proved that to be exactly the case. The Gophers' season epitomizes the parity as well. While Minnesota has wins against the likes of Ohio State and Wisconsin, Pitino's team also lost to Iowa and Nebraska, two teams not necessarily viewed as Big Ten powers in years past.
Eight of the Big Ten's 12 teams have a conference record between 3-5 and 5-3. With a 4-4 mark entering Saturday's game against Northwestern, Minnesota is currently tied for fourth with a Badgers team that lost -- at home, no less -- to these same Wildcats just a few days ago.
"This is the best conference in the country," said Gophers senior Malik Smith, who spent last season playing in the Sun Belt Conference with Florida International. "Top to bottom, I think we have the most talented teams in the country. No game's a given on any given night. Everybody's going to come give you their best shot."
The Gophers are looking up at just three teams in the Big Ten standings: Michigan (8-0), Michigan State (8-1) and Iowa (5-3). In a year where the majority of the teams are so tightly bunched together, Minnesota's missed opportunities in close losses against the Wolverines and Spartans are even more glaring now.
Yet the Gophers are certainly benefiting from the balance of the conference. In some years, a 4-4 mark at this juncture in the season might barely crack the top half of the standings. For now, it's good for fourth place -- a position few people figured the Gophers would be in this year.
Of course, there are still 10 games remaining on Minnesota's schedule before the Big Ten tournament. A lot can shift in the conference landscape between then and now.
"If we don't handle our business this week, we could be at the bottom of the Big Ten," Pitino said Friday. "By a week from tomorrow, we could be at the bottom or we could up at the top. It just shows how competitive this league is, top to bottom. I wouldn't say we're lucky that teams have lost. It's just very, very competitive."
If Minnesota hopes to take care of the pesky Wildcats on Saturday at Williams Arena, it will have to do so without leading scorer Andre Hollins. Pitino said Friday that Hollins won't play against Northwestern due to a sprained ankle, and it's doubtful he'll suit up against Purdue next week. Hollins was injured early in Minnesota's win over Wisconsin and did not play in the Gophers' loss at Nebraska.
Pitino was hopeful that Hollins might return for the Gophers' game against Indiana on Feb. 8, so Minnesota will have to make do for another week. Without Hollins in the lineup, Smith has picked up the scoring slack. He scored 14 points off the bench against Wisconsin and dropped a team-high 29 points -- including a school record nine 3-pointers -- in the loss at Nebraska.
Smith isn't the only one who has to step up for the Gophers. Pitino noted that reserve guards Daquein McNeil and Maverick Ahanmisi will also get extended minutes with Hollins on the bench. But Smith appears to be one of Minnesota's best scoring options, especially without Hollins.
"He's defending, he's showing leadership. He's really committed to being a good all-around player, not just a shooter," Pitino said of Smith. "But it was unbelievable what he did against Nebraska.  . . . It just shows you the level of confidence he's playing with."
The Gophers recently endured a four-game stretch against four teams ranked in the Top 25 and emerged with a pair of wins, both of which came at home. Before those four games were over, Pitino insisted Nebraska shouldn't be overlooked -- a premonition that proved correct.
Even the Big Ten's bottom feeders can't be taken lightly during a year in which seemingly any team can lose on a given night. Northwestern hadn't won in Madison since 1996, yet the Wildcats shocked the 14th-ranked Badgers at the Kohl Center as Wisconsin went cold from the floor.
The Gophers took note of that game, and they know not to sleep on Northwestern. Or any other opponent, for that matter.
"Every team here is good. This is a way better conference than the Sun Belt, and much bigger crowds, so that affects the home court advantage as well," Smith said. "We just have to protect our home court, because we know how difficult it is to win on the road in this conference. Tomorrow's a big game."
Follow Tyler Mason on Twitter
---