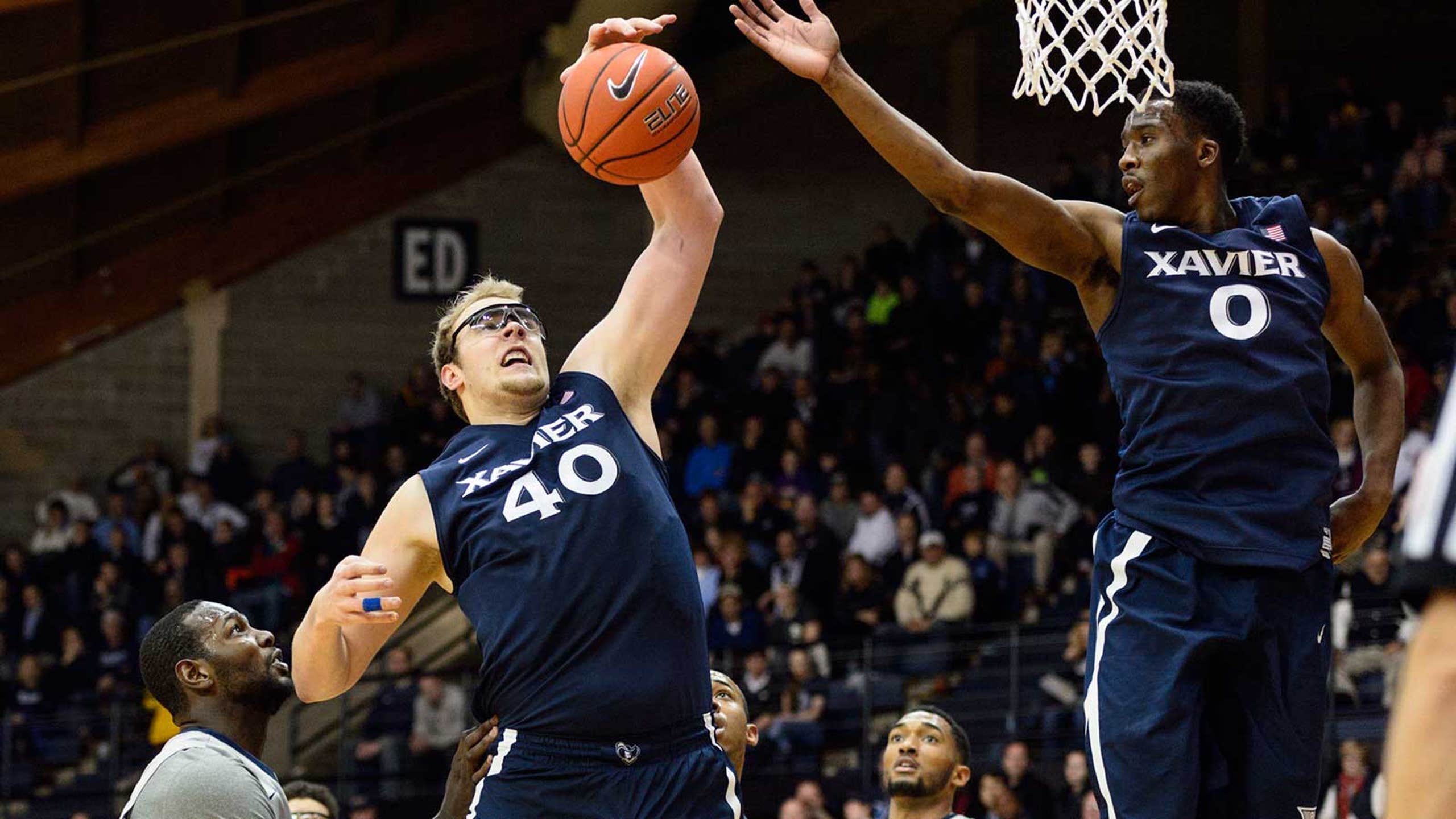 Big Saturday of hoops for UC, Xavier, UD
BY foxsports • March 1, 2014
This is one big Saturday for area college hoops teams.
Dayton, Cincinnati and Xavier all have a chance to enhance their postseason resumes today and their games are going to come in rapid-fire progression. UD hosts Massachusetts at 11 this morning, UC is on the road at Connecticut at noon and Xavier hosts national player of the year candidate Doug McDermott and No. 10 Creighton at 5 p.m.
UC, ranked No. 12 nationally in the coaches' poll, is on the safest of ground of the three when it comes to its NCAA tournament future but the Bearcats (24-4, 13-2) are also trying to keep their share of first place in the American Athletic Conference along with Louisville. They had to come back from a 10-point deficit against UConn on Feb. 6 before beating the Huskies 63-58.
"It's late in the year and all of these kids maybe have an eye on the NCAA tournament. You have to try to keep your team focused, whether it's UConn or us,"€said UC coach Mick Cronin."€When Shabazz Napier plays great, they're great. It's very similar to us with SK (Sean Kilpatrick). He can beat you by himself. He's logged a lot of miles. You just have to hope that Saturday is not one of those days when he gets 35 on you. We did a great job on him the first time we played him here."€
McDermott scored 35 against Xavier (19-9, 9-6) when the Musketeers lost at Creighton 95-89 on Jan. 12. The Musketeers are hosting a Top 10-ranked opponent for the first time since 2004 when it lost to Saint Joseph's and beat UC. Creighton (23-4, 13-2) has won eight of its last nine game, including wins by 28 and 21 points over Villanova, with who it is tied at the top of the Big East standings. Xavier is tied for third in the league with Marquette. The Musketeers still have to play at Seton Hall and host Villanova next Thursday.
"Every game means something," said Xavier guard Semaj Christon. "I think these last three games we've still got to go out and fight and play hard. Every game is going to count. We don't want to just relax after a game, win or lose."
UD is on the biggest of bubbles. After some impressive non-conference wins, the Flyers (19-9, 7-6) began Atlantic 10 play 1-5. They rebounded to win six in a row before losing at Saint Joseph's 79-53 on Tuesday. UMass (22-5, 9-4) is the first of three major opportunities for UD to position itself for an NCAA bid this week; the Flyers play at No. 8 Saint Louis on Wednesday and then host Richmond next Saturday.
There is one more week of regular season play left before conference tournaments run their course and Selection Sunday comes around on March 16.
Various NCAA bracket projections have UC seeded anywhere from 2-4. Xavier is being viewed as one of the lower at-large teams, while Dayton, if it gets into the NCAA for the first time since 2009, could wind up playing in the First Four on its home court.
The last time all three teams played in the NCAA tournament in the same season was 2004.
But first things are first. Like Saturday's games.
"I don't think it's tough (to focus) at all because of who we're playing," said Xavier coach Chris Mack. "If we were playing some cellar dwellers or teams that had won three games all year you'd be really nervous as a coach for your team overlooking its opponent. You look at our schedule and you don't have to worry about that."
---