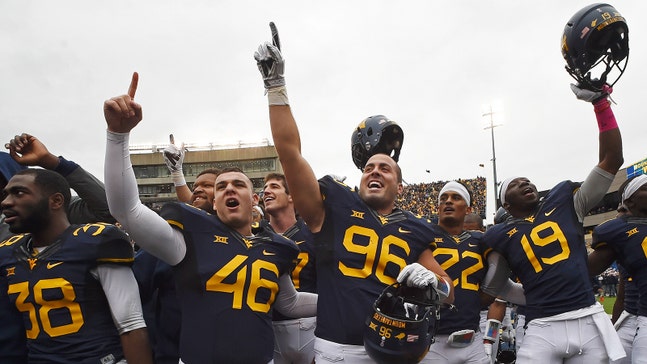 Big 12 Power Rankings: Week 9
Published
Oct. 19, 2014 11:58 p.m. EDT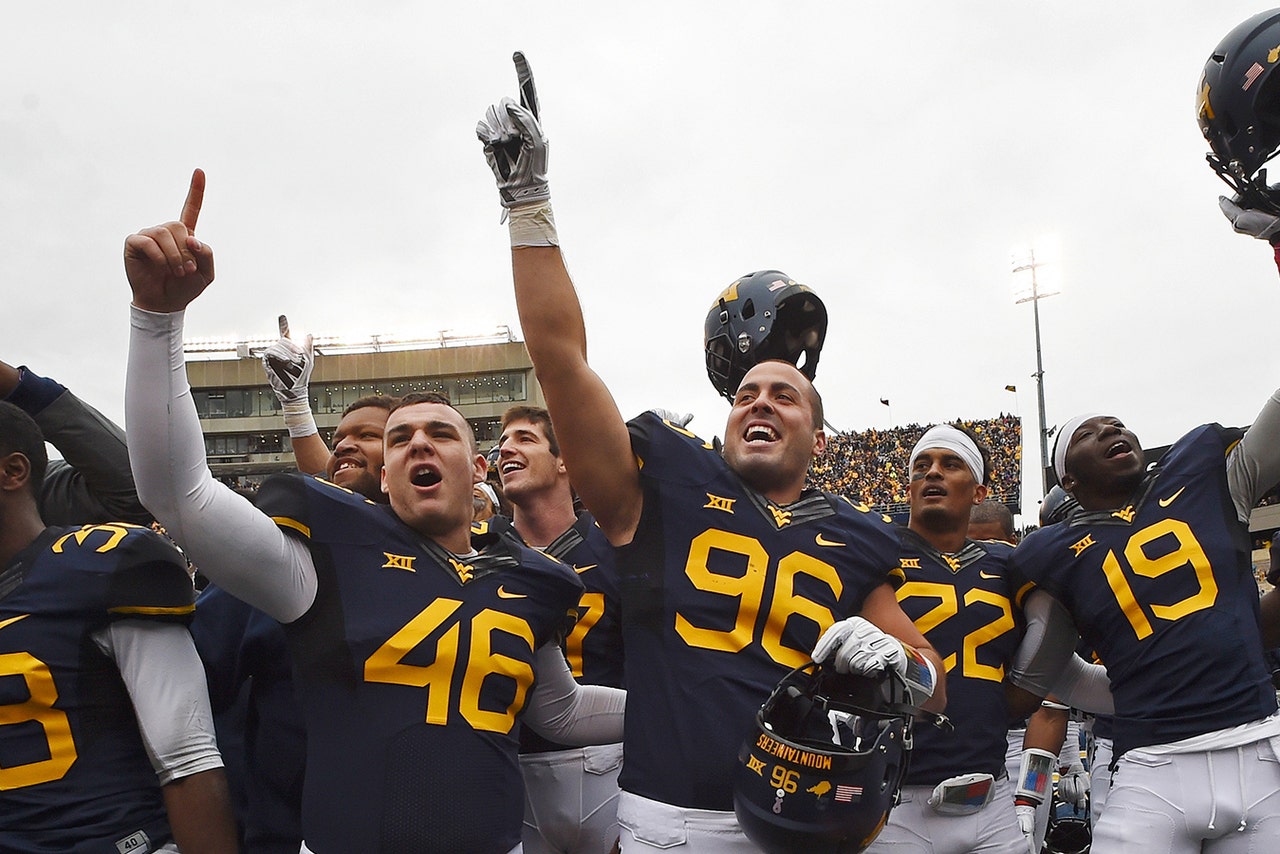 When the league's top six teams all face each other, a shakeup in the Big 12 Power Rankings is natural. We've got another change at the top but the top five looks completely different than it did a week ago.
Here's where the league sits after eight weeks of games:
1. TCU (5-1, 2-1). Last week: 2. This week: vs. Texas Tech. The Frogs retake the top spot this week after a dominant win over Oklahoma State and Baylor's road loss to West Virginia. That's three changes in the No. 1 spot in three weeks and four teams atop this ranking in four weeks. TCU held OSU without a touchdown and retook its claim as one of the best defenses in the Big 12 after last week's disaster at Baylor. Meanwhile, the offense, which put up 676 yards of offense, continues to be consistent and dangerous with Trevone Boykin at the helm. How much longer until he enters the Heisman discussion?
2. Kansas State (5-1, 3-0). Last week: 4. This week: vs. Texas. The Wildcats meet the Frogs on Nov. 8, the same day as the supposed "Big 12 title game" between Oklahoma and Baylor. How do you beat a team like Oklahoma on the road? Being penalized twice for 20 yards and not turning the ball over helps. Saturday was vintage Snyderball, especially considering a blocked extra point in the fourth quarter helped provide the final score.
3. Baylor (6-1, 3-1). Last week: 1. This week: Idle. The Bears' entire right side of the offensive line is gone for the season and the offense has struggled in two of the last three weeks. Baylor went 3-of-16 on third down vs. West Virginia and 12 of those attempts were 3rd-and-7 or longer. Why? WVU had success slowing the running game and preventing big gains on first down that open up the playbook.
4. West Virginia (5-2, 3-1). Last week: 5. This week: at Oklahoma State. WVU knocked off Baylor, but the Bears have been more impressive over the first half of the season. Beating a team doesn't mean you usurp their spot in the rankings, especially a former No. 1. Kevin White has moved ahead of Amari Cooper as the Biletnikoff Award front runner and even has a little bit of Heisman buzz. He became the nation's first receiver over the 1,000-yard mark on Saturday. His 10-catch, 101-yard short day in WVU's 54-0 win over Towson back in September has been his worst outing this season. Not too shabby.
5. Oklahoma (5-2, 2-2). Last week: 3. This week: Idle. The Sooners have plummeted down these rankings the last three weeks. This is probably as far as we'll see the Sooners fall this season, but it seems like something else goes wrong every week for OU. If it's not Knight, it's special teams. Both of OU's turnovers on Saturday against K-State cost them points and its three missed kicks ultimately cost the Sooners the game. Oklahoma has played itself out of the Big 12 title race, considering four Big 12 teams have one loss and another is undefeated.
6. Oklahoma State (5-2, 3-1). Last week: 6. This week: vs. West Virginia. The Cowboys' schedule is about to get much tougher and the offense is stalling. Daxx Garman is exciting but his arm strength hasn't given OSU's talented receivers the big boost many figured. You haven't heard much about J.W. Walsh since his injury and Garman's emergence, but that may change if OSU takes a beating at home against West Virginia next week and fails to move the ball. If it continues, coach Mike Gundy may have to reassess the OC position at the end of the season, too.
7. Texas (3-4, 2-2). Last week: 7. This week: at Kansas State. The Longhorns had one of their best starts of the season, looking dominant in the first quarter on the way to a 14-0 lead. Then, the second half gave way to a shootout with ... Iowa State? I didn't see those two teams combining for 40 points, much less both teams almost topping 50. Tyrone Swoopes' took another big step on Saturday. His two deep balls down the left sideline to Jaxon Shipley and John Harris to setup the Horns' game-winning field goal were perfect throws.
8. Texas Tech (3-4, 1-3). Last week: 9. This week: at TCU. The Red Raiders' eight-game Big 12 losing streak is over, but Kansas hardly counts, especially at home. Tech even got a little lazy after jumping out to a 17-0 second-quarter lead and had to sweat a bit in the second half. On the bright side, pairing 288 passing yards with 219 rushing yards is nice balance.
9. Iowa State (2-5, 0-4). Last week: 8. This week: Idle. Two years, two heartbreaking losses to Texas for the Cyclones. ISU is a couple plays away from being 2-2 in Big 12 play and within reach of a bowl game at 4-3. The Cyclones are 103rd nationally in defensive yards per carry. It's hard to have much sustained success--even for just 60 minutes--when you're giving up 4.91 yards a touch in the running game.
10. Kansas 2-5, 0-4. Last week: 10. This week: Idle. KU doesn't feel like a 100 percent guaranteed win anymore. The Jayhawks have hung with OSU and Texas Tech in consecutive weeks and suffered respectable losses. One bad sign: Tony Pierson left early and didn't return with an undisclosed injury.
---