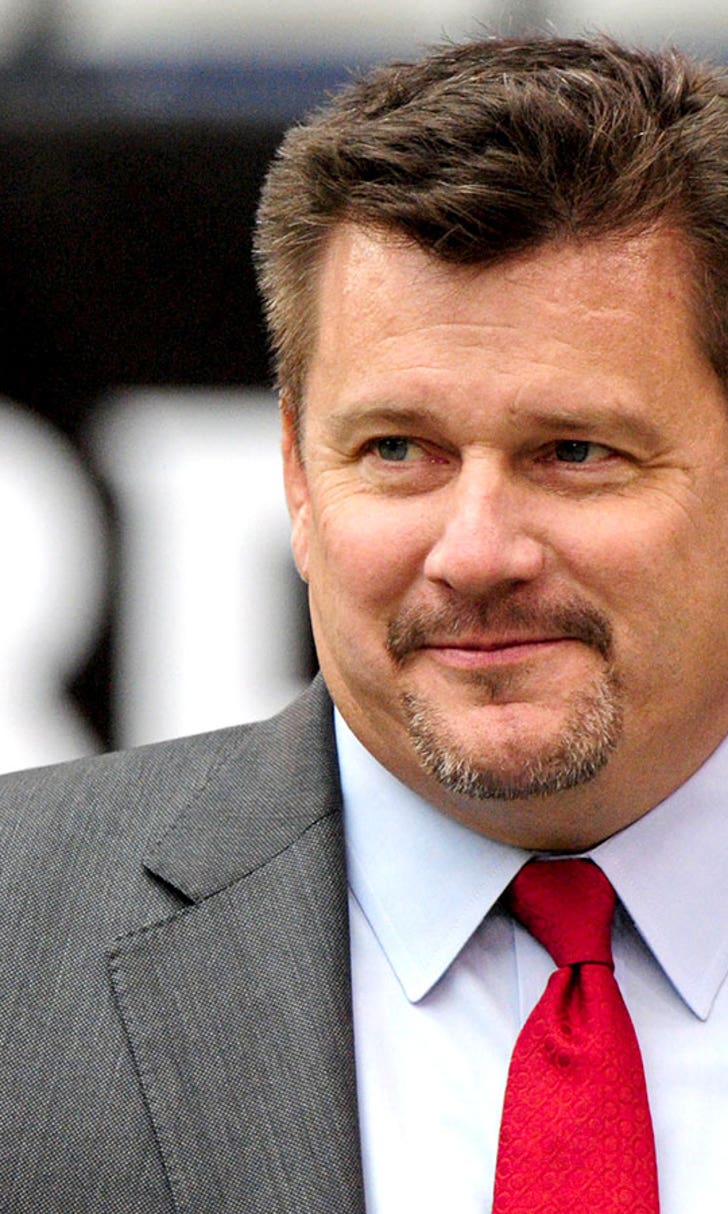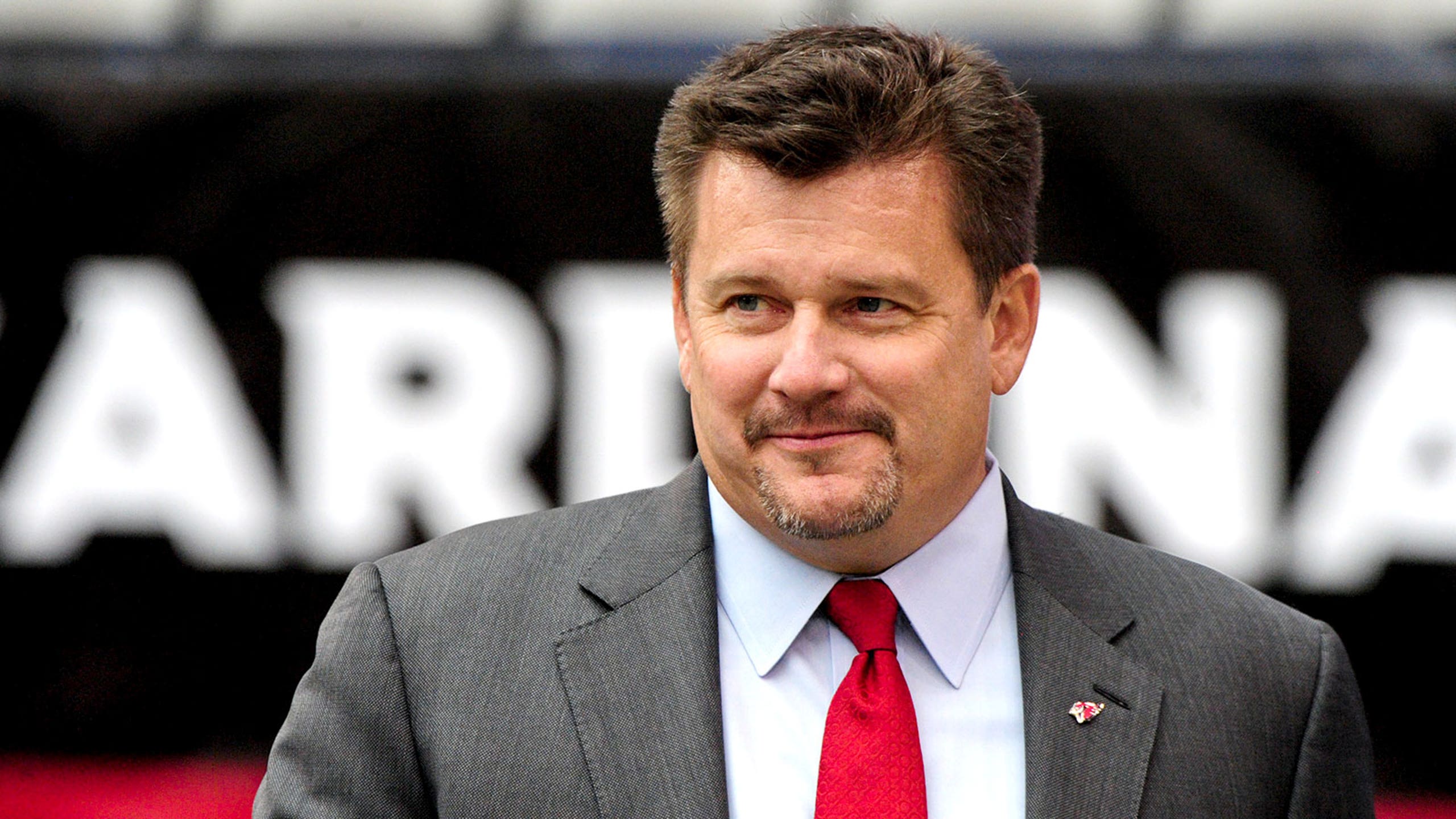 Bidwill expects to bid on another Super Bowl
BY foxsports • February 1, 2015
PHOENIX -- Cardinals president Michael Bidwill looked out over University of Phoenix Stadium with mixed emotions on Sunday. One the one hand, he was witnessing his second Super Bowl in the stadium in eight years, a sign the Valley is a consistent player when it comes to choosing sites for the game's biggest event.
On the flip side, watching Arizona's NFC West rival Seattle Seahawks play the New England Patriots for the Lombardi Trophy wasn't what he had in mind.
"That's the only drawback," Bidwill said. "I wish that we had been playing in this game. It was a tough ending to the season. We didn't get it done."
Despite the fact his injury-decimated Cardinals couldn't become the first NFL team to play a Super Bowl in its own stadium, and despite the fact Seattle and New England residents seemed to bring their weather with them the latter half of this week, Bidwill pronounced Super Bowl week a rousing success.
"It was fantastic," he said. "I couldn't be more excited for Arizona and the NFL. Bringing the Pro Bowl here really made it that much more special and added to the Valley's profile."
There were complaints the Super Bowl is a generic experience wherever it goes, that the NFL simply moves its predictable and somewhat artificial experience from city to city. That may be true, but it's not up the league or the Cardinals to make visitors understand the Arizona or Phoenix experience. It's presumptuous to think they could. Visitors have plenty of resources within easy reach if they're looking for that experience. 
There are also conflicting studies on what sort of economic impact the game will have on the Valley, with some suggesting it is far less than the league or proponents believe. Bidwill believes the event had a major impact. Glendale Mayor Jerry Weiers is in the other camp, but Bidwill also noted it's OK to escape the prism of profitability for a moment and simply recognize the event for what it was.
"It was a awesome just to have it here," he said. It's entertainment and fun for thousands of people and it brings the spotlight to the Valley. I'm definitely looking forward the bidding process and trying to bring another one here."
David Rousseau, chairman of the Arizona Super Bowl host committee, said earlier this week he has given thought to bringing the game back to Arizona as soon as 2020. The NFL announced its Super Bowl sites through 2018. Levi's Stadium in Santa Clara, Calif., NRG Stadium in Houston and Vikings Stadium in Minneapolis are the next three to host. 
At the tail end of his brief press conference Saturday night after winning the Art Rooney Award for sportsmanship, Cardinals receiver Larry Fitzgerald was asked once again about his future with the only team he's suited up for as a pro.
"I have no idea what's going to happen; that's still to come," Fitzgerald said. "I love Arizona. I love playing for the Cardinals and I love working for the Bidwill family." 
General manager Steve Keim reiterated his public stance that the Cardinals will not cut Fitzgerald despite an unworkable $23.6 million cap number next season, which would account for about 17 percent of the projected $141 million salary cap. A decision likely will come by March, when Fitzgerald is due an $8 million roster bonus.
Bidwill also said he is confident the team can get a deal worked out to keep Fitzgerald with the Cardinals until he retires.
Former Cardinals receiver Anquan Boldin, who attended the NFL Awards ceremony on Saturday, had his own contract issues with the Cardinals before Arizona traded him to Baltimore for third- and fourth-round picks in 2010. 
"I would love to see (Fitzgerald) end his career as a Cardinal but nowadays, it's real rare have a player play his entire career with one team," Boldin said. "I had a chance to play with (linebacker) Ray Lewis and the way the Ravens sent him out was perfect. But then there's other situations I have seen over my career where guys have had great careers with one team and for one reason or another the team let's them get away and they end up not finishing with the same team. Those are the things I don't like to see."
It's been less than three weeks since former Cardinals defensive coordinator Todd Bowles was named the New York jets head coach, but Bowles said Saturday that he is finally settling into his job.
"It was a whirlwind, but it's starting to slow down," he said as he arrived earlier than most for the NFL Awards Ceremony at which he was named the inaugural AP Assistant Coach of the Year. "I'll always be indebted to the Cardinals organization and Bruce Arians for giving me this opportunity. It was short, but I really enjoyed my time here and obviously, there is so much to learn from a man like Bruce." 
When asked who the best cornerback in the game is on Saturday, former Cardinals corner Aeneas Williams said it was Seattle's Richard Sherman, with New England's Darrelle Revis also in the conversation. Williams did not mention Arizona's Patrick Peterson.
Follow Craig Morgan on Twitter
---
---