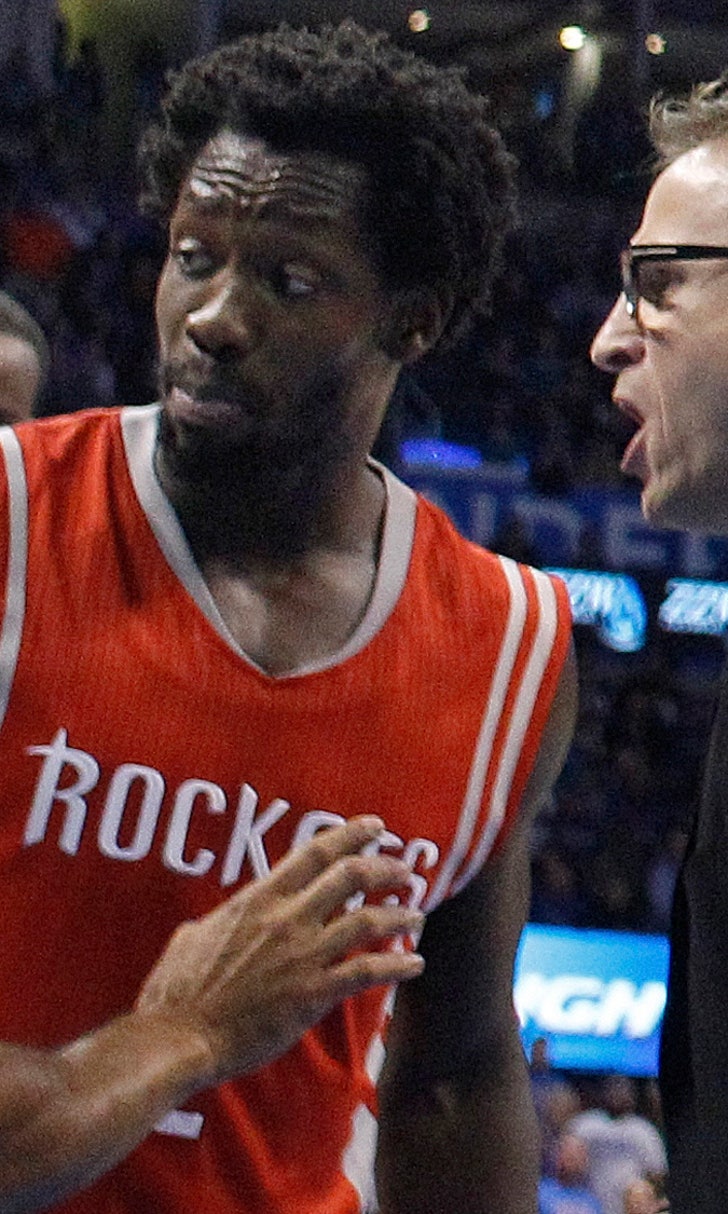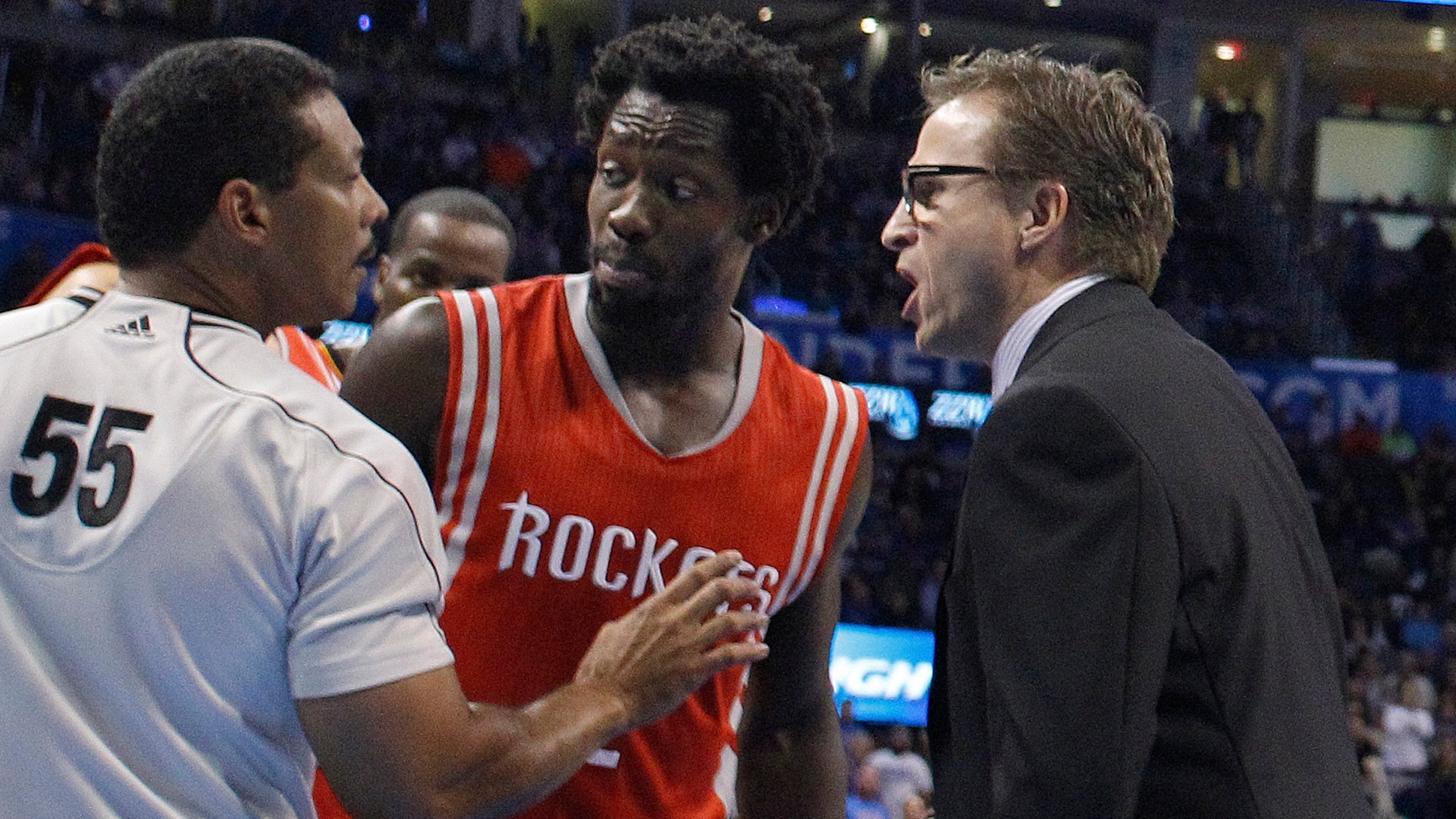 Beverley on altercation: 'Just competition and a little trash talk'
BY foxsports • November 17, 2014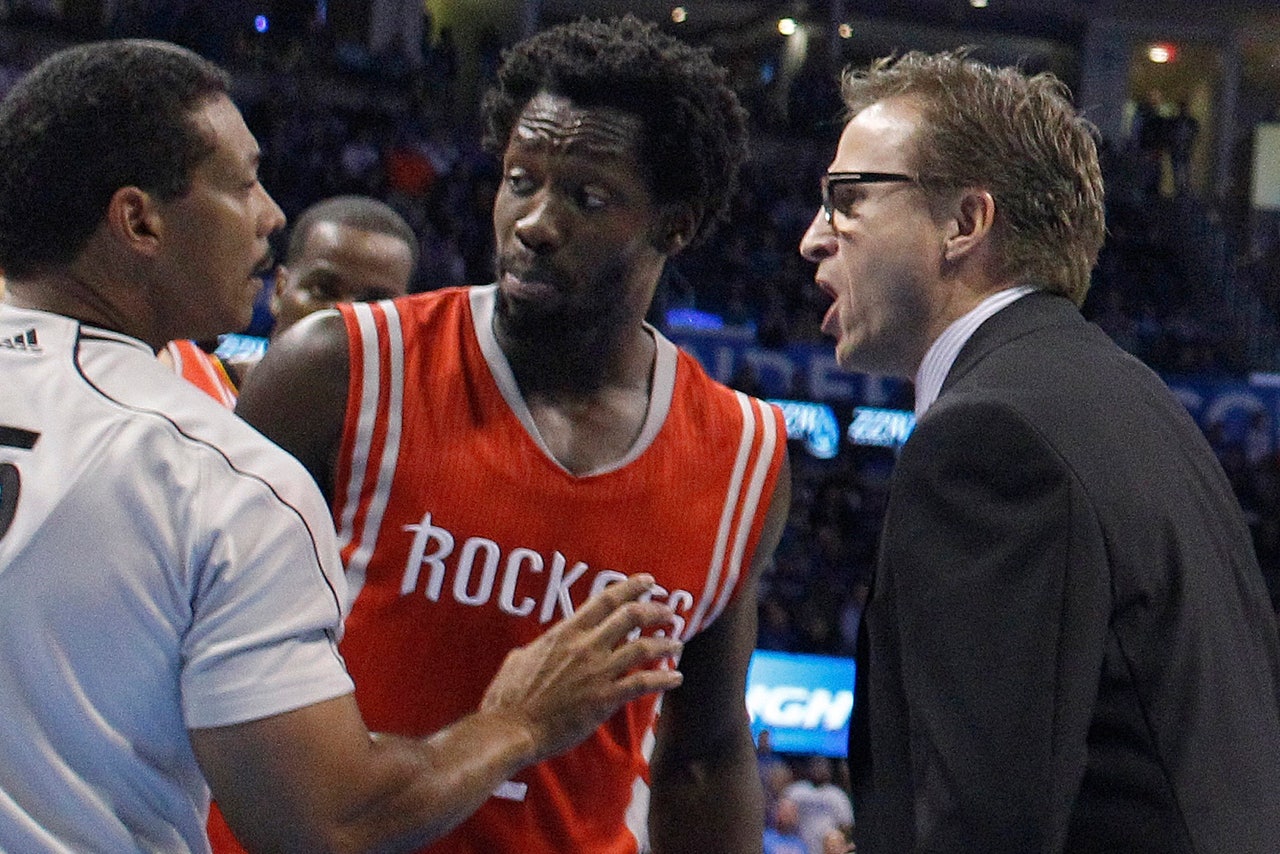 OKLAHOMA CITY –€" No one is booed more loudly in Oklahoma City than Houston guard Patrick Beverley.
And Beverley seems to love it. No, he actually does love it.
"Just competition and a little trash talk," the Houston guard said Sunday night after the Rockets beat the Thunder 69-65. "This team (Oklahoma City) doesn't bring it out in me, I just have fun and play basketball."
How much fun? Well, two seasons ago, Beverley crashed into Russell Westbrook as Westbrook was calling a timeout and it knocked Westbrook out of the playoffs with a torn meniscus. 
Sunday, Beverley got a technical foul. He also got in referee Bill Kennedy's face which led to Oklahoma City coach Scott Brooks charging off the bench, calling a timeout and then getting between Beverley and Kennedy. 
"I saw Beverley in his face you never know what can happen," Brooks said. "I don't know what was going on."
Meanwhile, that interchange led to Kevin Durant and Russell Westbrook getting up off the bench. Durant insulted Rockets' center Dwight Howard and Westbrook and Trevor Ariza also traded some talk.
But it's Beverley, because of what happened with Westbrook two seasons ago, who seems to upset the fans the most. The Thunder ended up winning that 2013 first-round series in six games and Beverley said he hasn't forgotten about it.
"You hear it from the fans," Beverley said. "Sure. You see it all on Twitter. Yes. I hear it and use it for motivation. Last year at this time I would get hot-headed and get out of my game. This year, I've learned from the past. I kept my emotions down and kept my team in it."
Hard to say Beverley kept his emotions down. He did get a technical foul. But he also had 12 points and eight rebounds.
 "We still hold that near and dear," OKC guard Reggie Jackson said of the injury to Westbrook. "So I think that's why these two teams still battle."
Follow Andrew Gilman on Twitter: @andrewgilmanOK
MORE FROM FOX SPORTS SOUTHWEST: 
- Ranking NFL quarterback salaries
- Best college football traditions
- Greatest NBA players without a championship ring
---
---