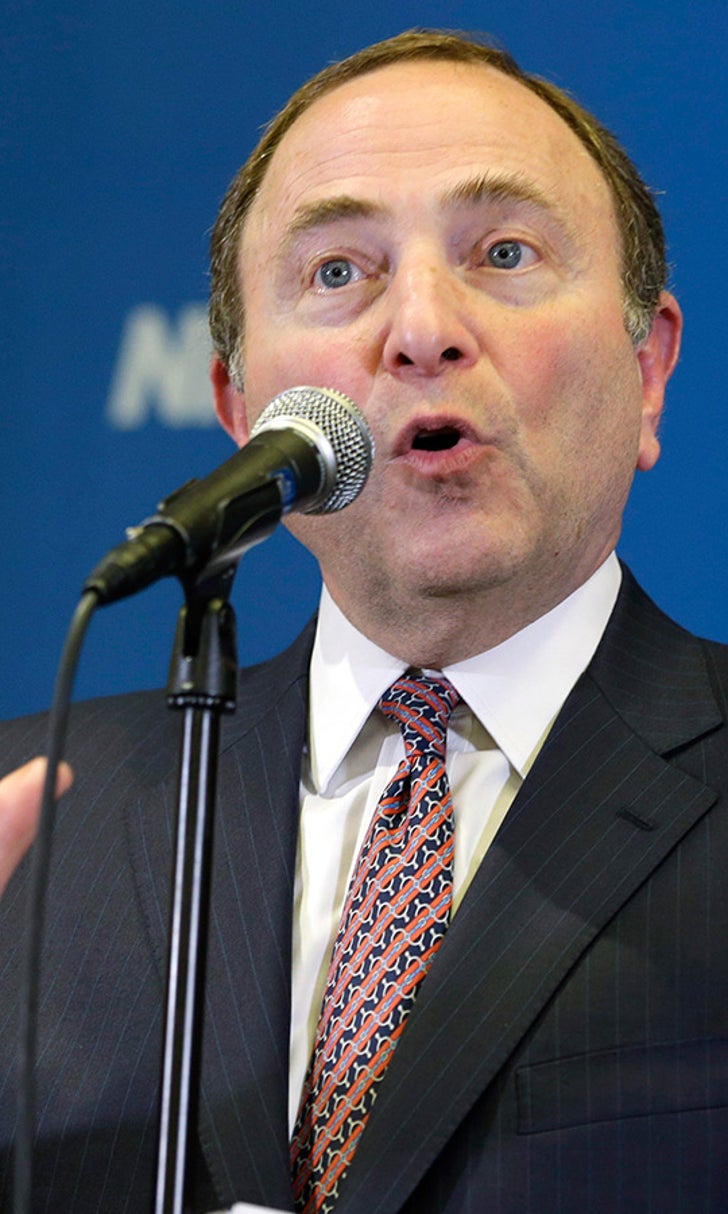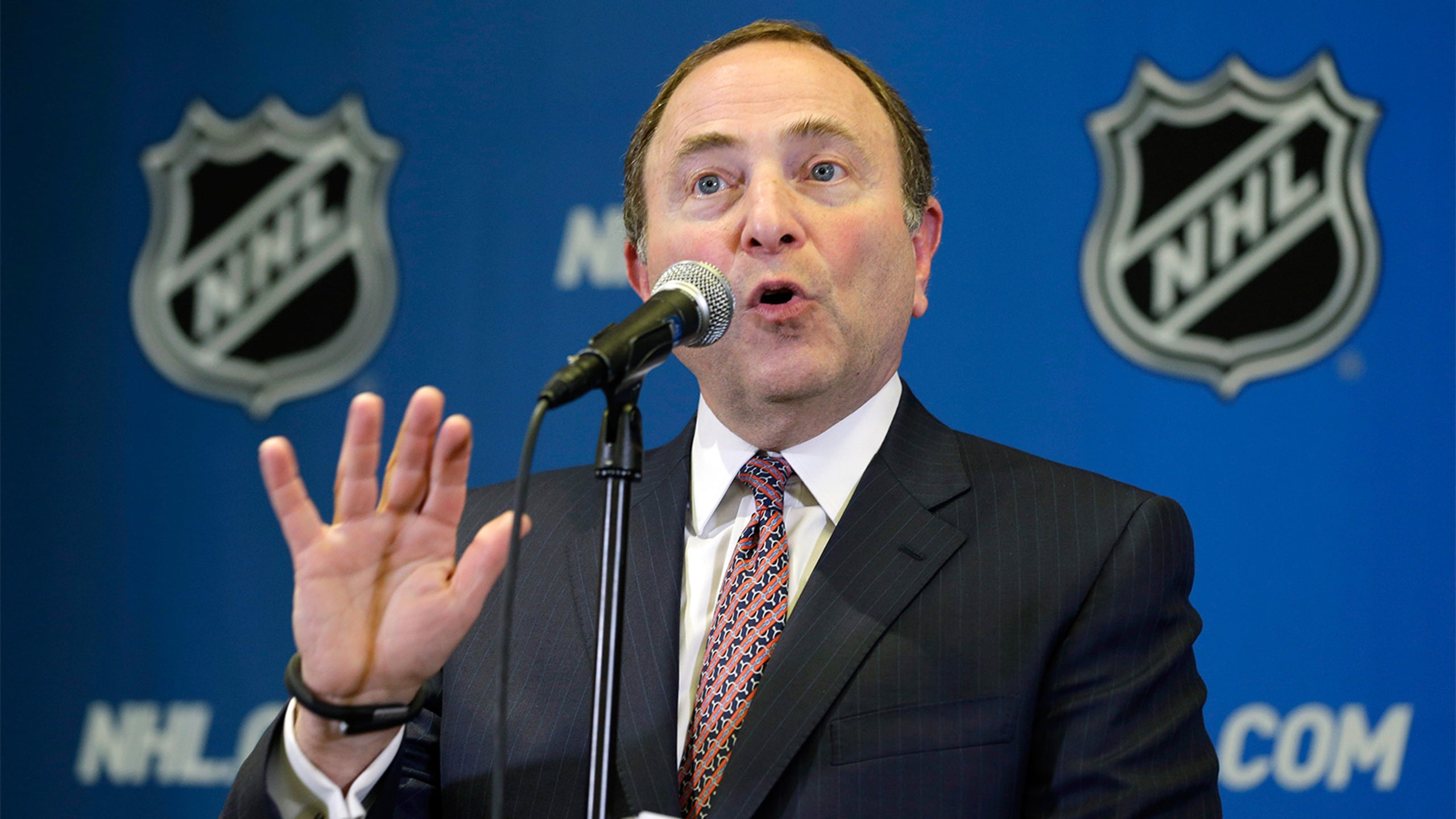 Bettman: Coyotes deal with Barroway still on track
BY foxsports • December 8, 2014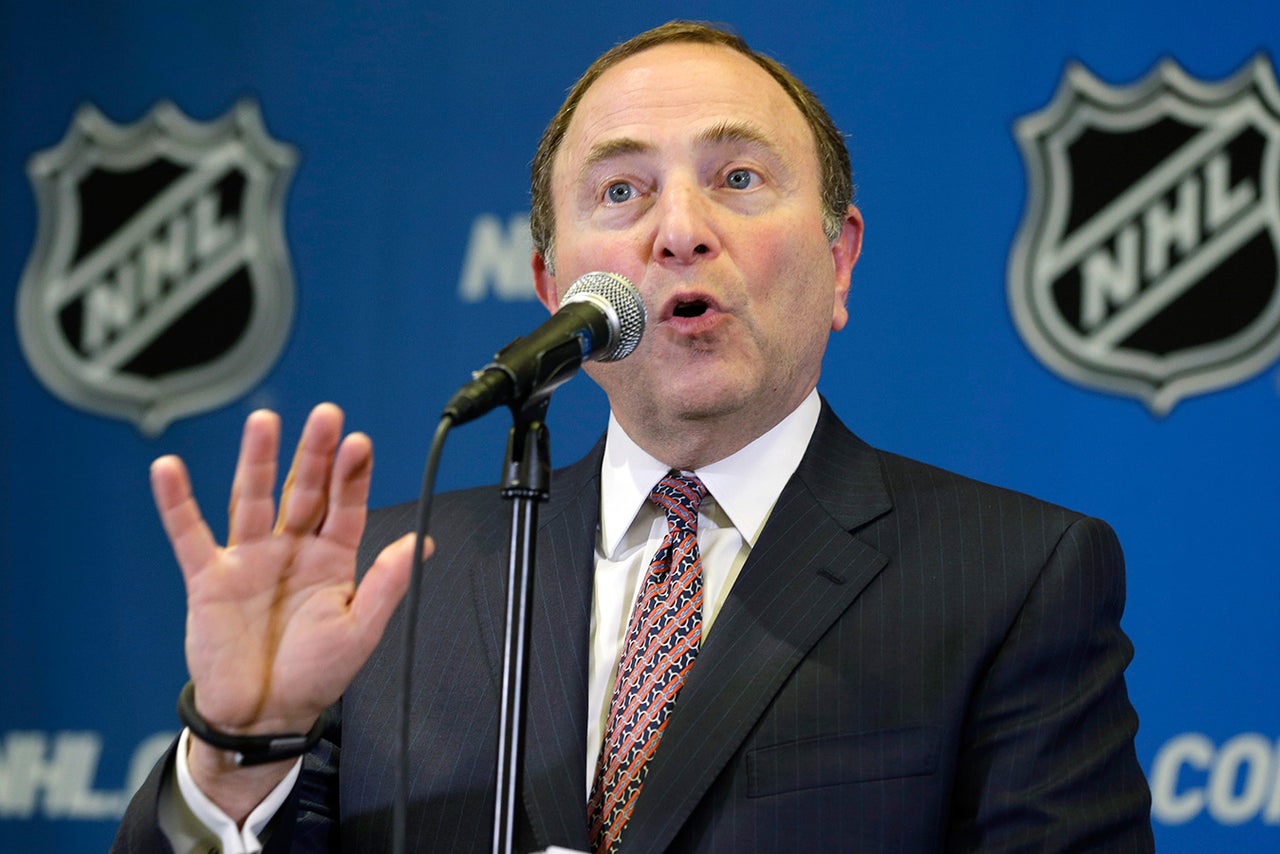 NHL commissioner Gary Bettman shot down multiple reports that Andrew Barroway's deal to purchase 51 percent of the Coyotes is either dead or dying. Speaking to reporters after the first day at the Board of Governors meetings in Boca Raton, Fla., on Monday, Bettman said the deal is still "ongoing and on track."
Bettman's statement echoed what he told FOX Sports Arizona last week and statements from Coyotes ownership.
"Commissioner Bettman provided a detailed update on the transaction to the board, including the fact that the paperwork was finalized late last week," Coyotes CEO Anthony LeBlanc said Monday from the Board of Governors meetings. "We will be working with the league to finalize this process and are on track to close before year-end." 
Bettman delivered his short statement at the beginning of his remarks, but no follow-ups questions were asked regarding the Coyotes because attention was focused on news about Las Vegas as a possible NHL expansion city.
Bettman said potential Las Vegas owner Bill Foley has been given the green light to generate a season-ticket drive to see what sort of interest there is in the market. Bettman stressed that this agreement doesn't bind the NHL to expansion in Las Vegas, it's just exploratory, but the fact that the NHL has granted this permission should make clear its interest in expansion to Las Vegas.
That fact should also calm the nerves of Coyotes fans, who have heard Vegas bandied about in numerous reports as the latest potential relocation site for Arizona's team, much as Winnipeg, Quebec and Seattle were bandied about before.
Bettman also said that the salary-cap projection for next season is $73 million, but he noted that figure is dependent on the troubled Canadian dollar not falling much further. The Canadian dollar reached a five-year low of C$1.1486 per USD on Monday.

Barroway has previously been involved in efforts to buy the New Jersey Devils, New York Islanders and the Philadelphia 76ers. He is the managing partner of Merion Investment Management LP, an event-driven hedge fund that currently manages more than $1 billion. The Coyotes first announced the deal on Oct. 3. Bettman has not provided details on why the deal has yet to close, saying only that "complex transactions can take time."
Follow Craig Morgan on Twitter
---
---