Bernard Pollard says Tom Brady shouldn't have been suspended
BY Sid Saraf • August 1, 2015
Bernard Pollard and Tom Brady have a strange history.
The free-agent safety was the man who knocked Brady out of the 2008 season when he hit the New England Patriots quarterback at the knees. Here's an image of that fateful collision if you need a refresher: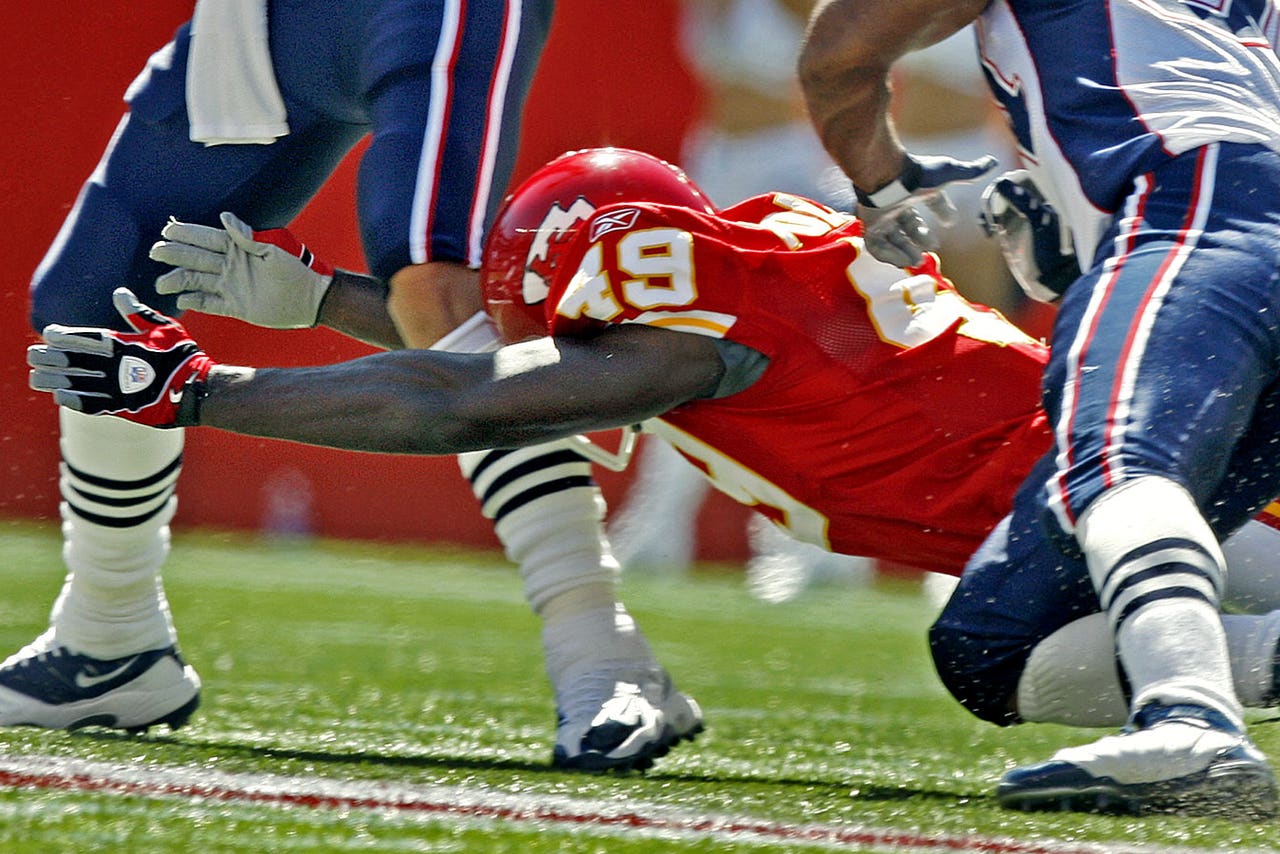 Pollard has also openly stated that's he's not Brady's biggest fan.
"I do not like Tom Brady as a competitor or someone who plays against him because he's a competitive player," he said during an appearance on SiriusXM's "The Red Zone".
But Pollard isn't being a hater.
"I respect the piss out of him because the guy knows how to win," he said. "You could say whatever you want about him, but he's a true champion. He understands it."
And when it comes to Deflategate, Pollard is Team Brady.
"Do I feel he should be suspended four games? I'm going to tell you no," Pollard said. "I know he's going to fight tooth and nail like he does on the field to get back on the field with his team."
---