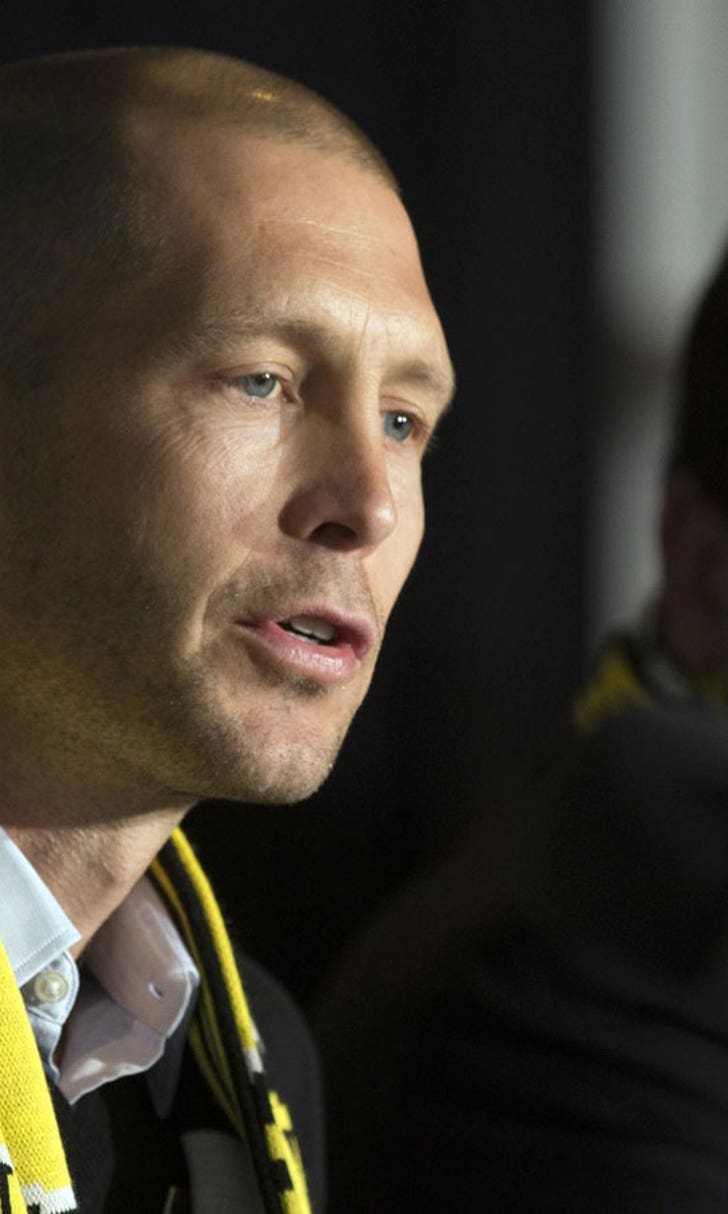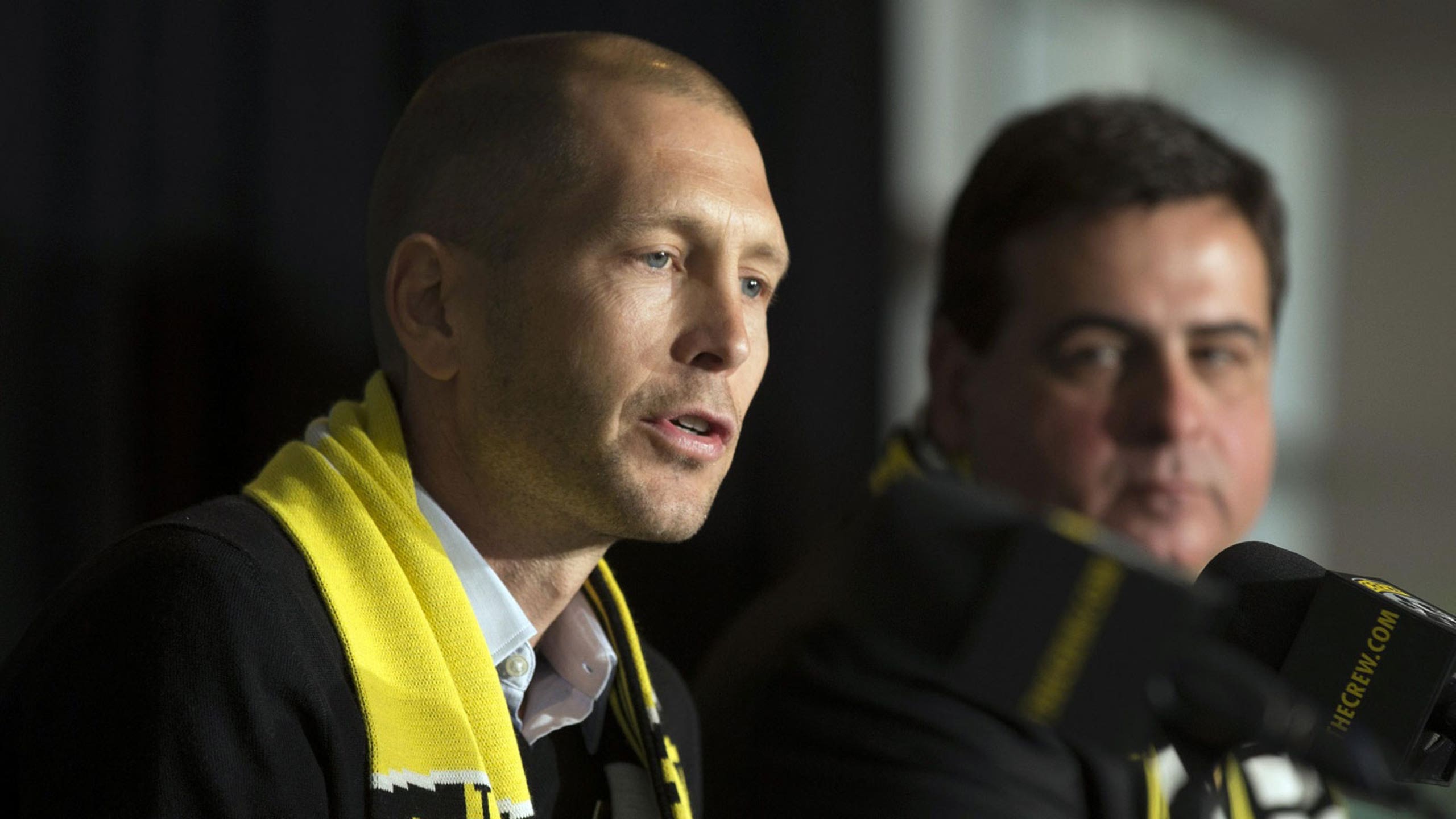 Berhalter giving little away about Crew roster movement
BY foxsports • January 31, 2014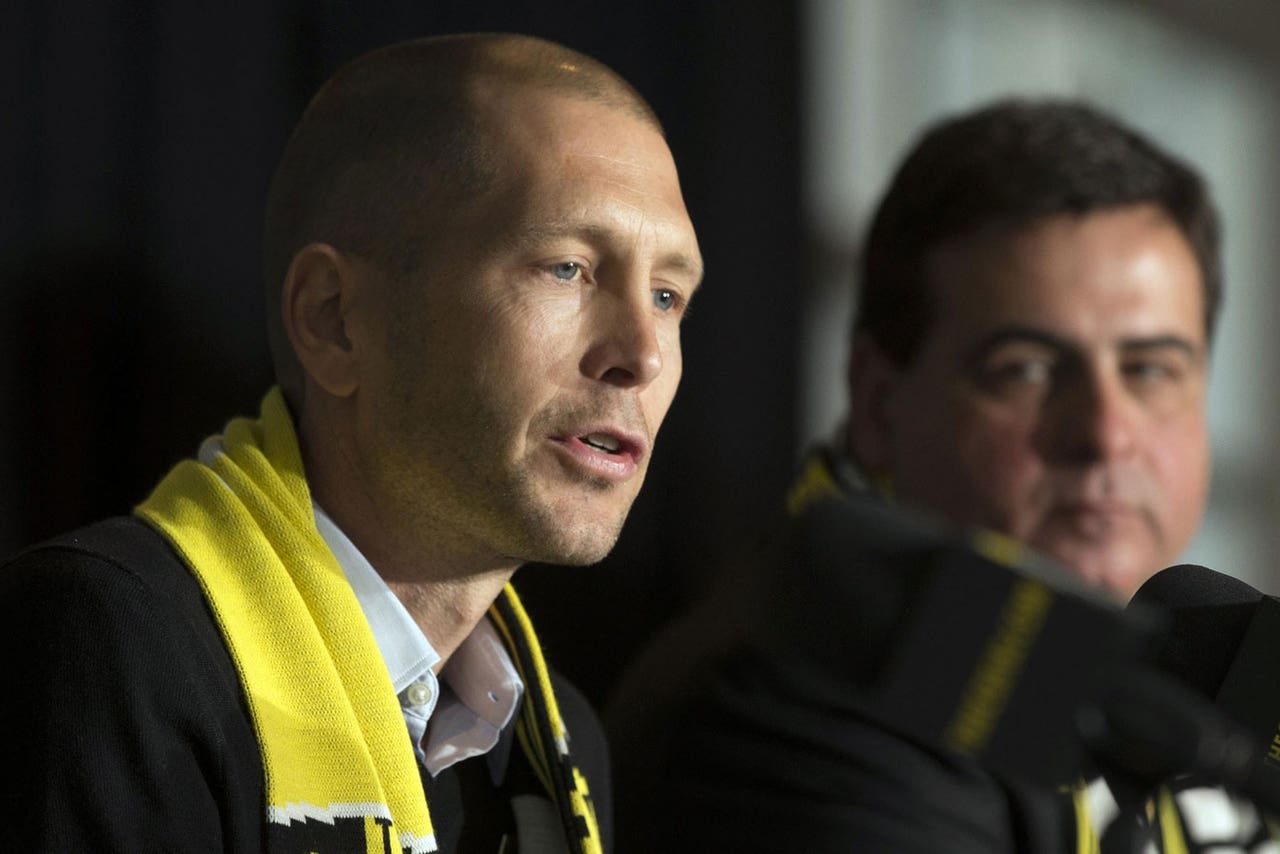 As Gregg Berhalter's Columbus Crew head into February in the midst of their first preseason camp, it seems increasingly likely that the roster is either complete or nearly there.
The Crew have stockpiled salary cap space in the MLS offseason after unloading large contracts of Chad Marshall, Glauber and Danny O'Rourke, and restructured the deal of underperforming striker Jairo Arrieta, but the club won't be making any moves out of panic as the roster deadline approaches.
Berhalter said last week that a move to bring in a player with the rest of those funds doesn't necessarily need to come before the beginning of the season, and that the Crew are prepared to bring in a player now or later.
"Either way, we're fine," Berhalter said. "We purposely planned it like this, that we don't have to do something right now. I think this roster is a decent roster as is, and we would only add sure starters right now."
The sporting director and head coach said that Crew scouts are mainly focusing on South America and Europe at this point, but made it clear that it wasn't absolutely necessary to bring in anyone else now.
One player whose name has frequented Crew rumor mills is German defender "Iron" Maik Franz. Berhalter confirmed the Crew had been in contact with Franz's agent, and said that he would be a useful addition.
"We've spoken to his agent," Berhalter said. "He's a guy that was identified by us, and he could be a potential target...He's physical, he's good in the air, he's played in the Bundesliga for a long time, so he's a good, quality player."
Since those comments, Berhalter has backed off talk of bringing in Franz, presumably because the defender wanted a more lucrative contract than what the Crew were willing to pay, but the conversation did spark the idea of the Crew using a three-centerback system.
"It's interesting," Berhalter said. "We thought of that, actually. To really execute it the right way is difficult, but it's something that interests me."
The club added U.S. international Michael Parkhurst -- who will likely play in the center -- over the summer, and Parkhurst joins Josh Williams, Tyson Wahl, Eric Gehrig, Chad Barson and new homegrown signing Matt Wiet as players who can play in the center of defense.
Berhalter said that the depth makes the idea intriguing, but that he's uncertain of how strong his wingers will be, and whether they could play the proper system with wingbacks.
After the club's first week of preseason training in Bradenton, Fla., Berhalter still isn't ready to show his cards for the 2014 season.
"We're getting there, absolutely," he said of the roster, before adding that, "We could (see more player additions), I could see that."
Despite the uncertainty surrounding the completed roster, Berhalter still believes the club can be a playoff contender, even with a plethora of inexperienced or unproven talent who will need to step up in the early stages of the season.
"The idea is to build a competitive team, and the playoffs are certainly an indication of that," Berhalter said. "That's certainly our focus. Who knows right now if we have it in this group to do it, but I hope we do."
---