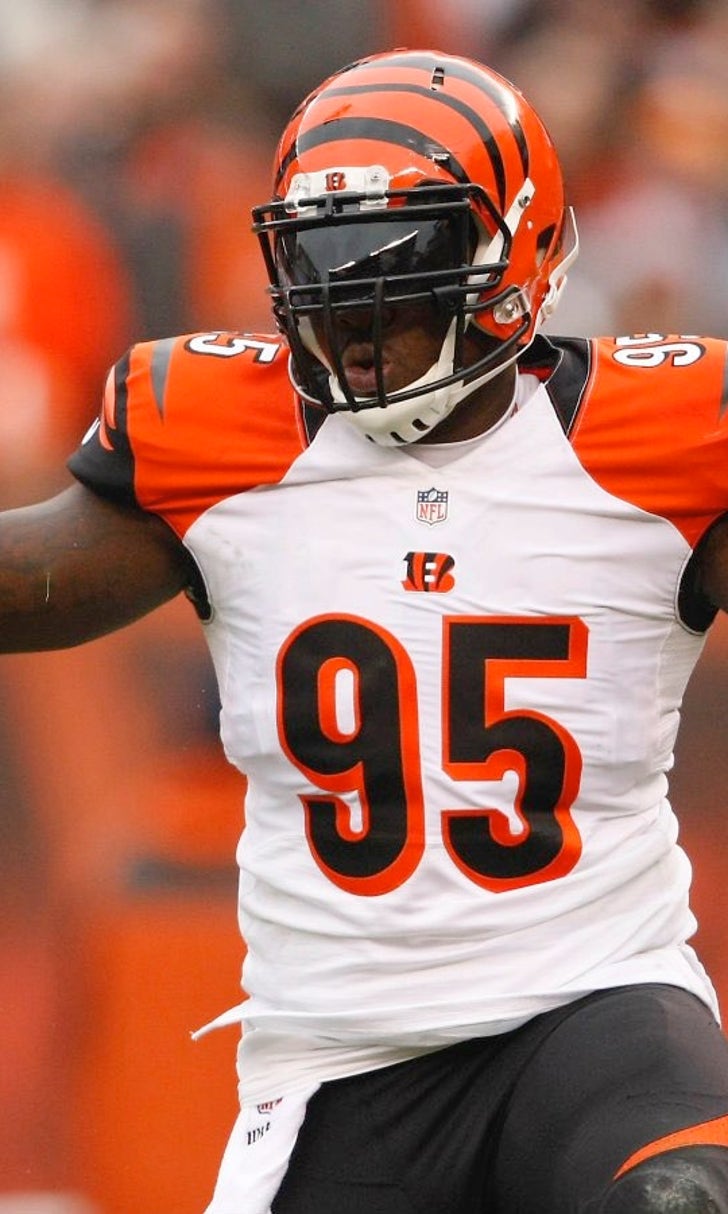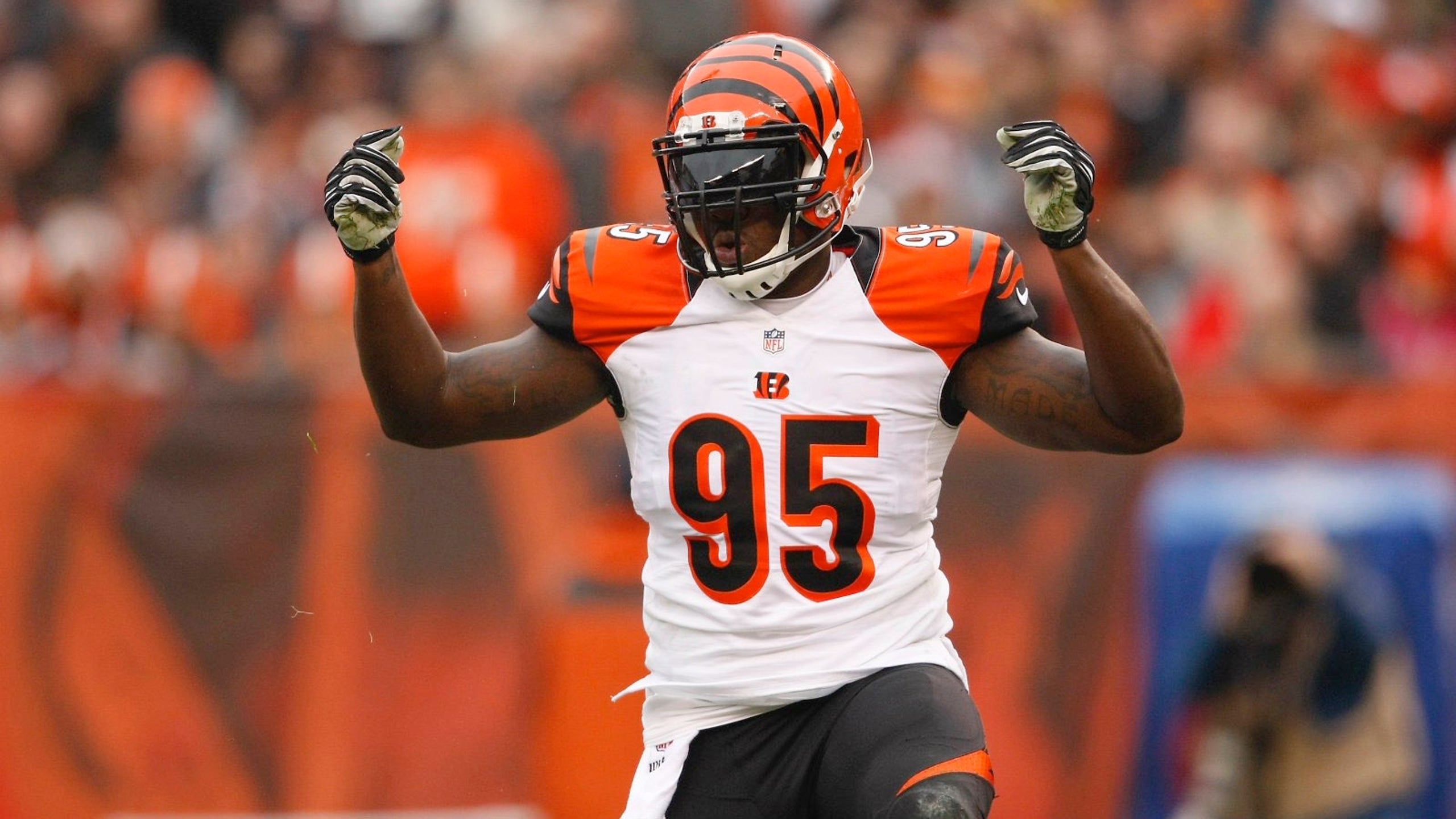 Bengals revel in humbling Manziel
BY foxsports • December 14, 2014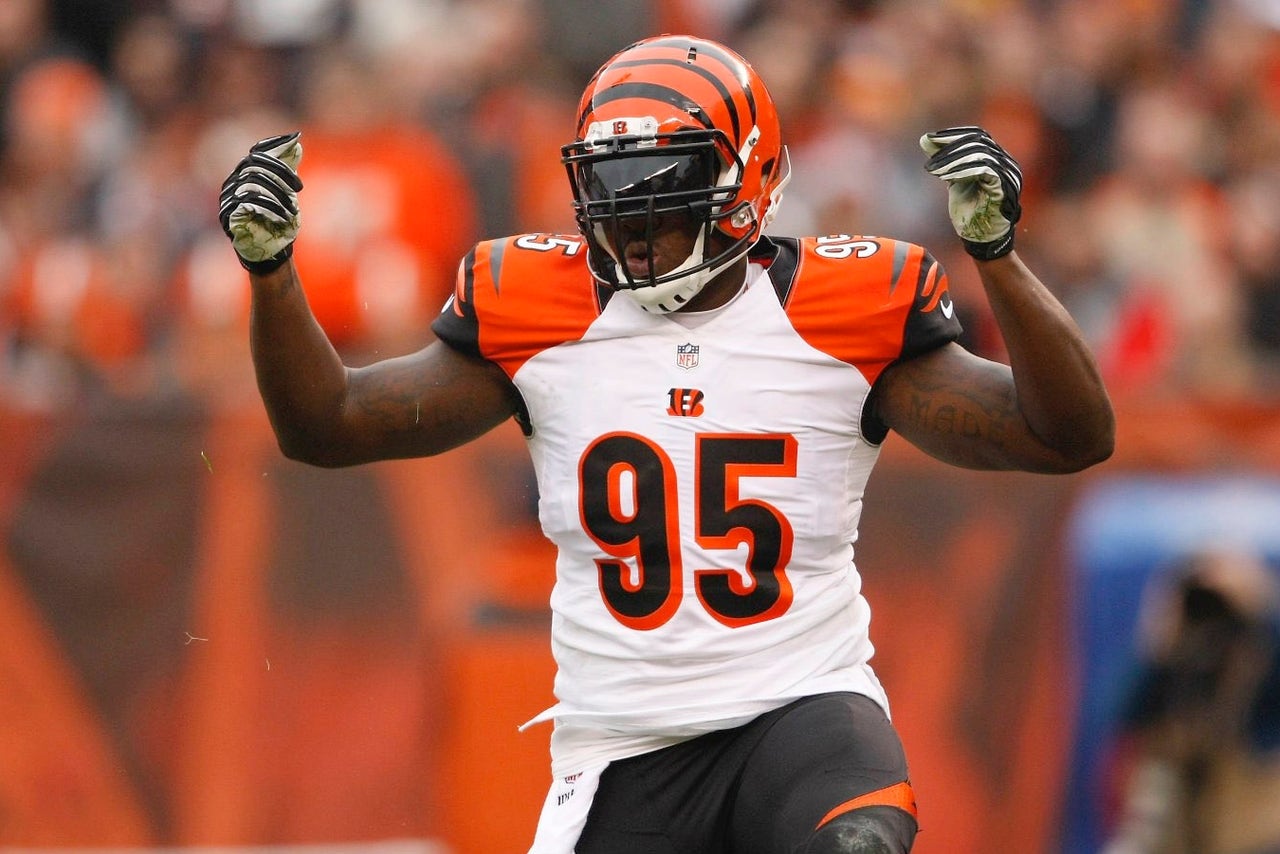 CLEVELAND -- The starting debut for popular Cleveland Browns rookie quarterback Johnny Manziel didn't go as anyone with the Browns planned.
It was a disaster. To the Cincinnati Bengals, Johnny Football was Johnny Target.
A target who was hit early and often.
In a 30-0 win, the Bengals got to Manziel on the first Browns drive of the day and kept coming. An offense that was supposed to be different and more diverse with the mobile Manziel was ineffective, and the Bengals defense spent the majority of the afternoon either tackling Manziel or forcing him into bad decisions.
So much for the hype. Manziel's debut was a dud.
"He kind of brought that on himself, honestly," said Bengals defensive end Wallace Gilberry, who celebrated the game's first sack with Manziel's signature money sign from his Johnny Football days at Texas A&M.
Sunday, those days seemed more a decade ago than a year. Manziel is a non-football celebrity with famous friends and a high profile. That "money sign" isn't even that, Manziel has said, but it's his signature. People know it. People know Manziel.
The Bengals knew all of that. 
"That's all we heard about all week was Johnny Manziel and the money signs," Bengals defensive end Carlos Dunlap said.
The Browns had dominated the first meeting between the teams by forcing turnovers and running right at the Bengals. The Bengals turned the tables with a dominant run game and a dominant defensive line that sacked Manziel three times and hit him on what seemed like every dropback.
A long day for the Browns and Manziel kept getting longer. 
"He was definitely nervous, I'm sure," Browns coach Mike Pettine said of Manziel. "The situations that we put him in didn't help. It's not like we were playing with a lead and getting turnovers and giving him short fields and running the ball well,  things that help a quarterback out. That's a tough spot to be in in your first start, especially when the game is going the way that it went."
Dunlap said the Bengals defense seized opportunities early and enjoyed getting into the backfield from there. Pettine said he needs to watch the film before offering a full evaluation but he said he thought Manziel was indecisive. 
"That's not the way you want your first start to be but I feel like there have been guys who have had worse starts," Dunlap said. "It was just a terrible day for him. We played great as a team today."
The Bengals collectively said their first goal was to play better than they did in the first meeting and protect their slim AFC North Division lead. After that, though, quieting the Manziel-related buzz was a goal.  
"Every time you turned on the TV," Maualuga said. "There was a lot about (Manziel). That sticks with you."
The Browns didn't get a first down until the second quarter when Maualaga broke up a Manziel pass, then was flagged for taunting the rookie quarterback. Maualuga said he didn't say anything to Manziel; just that he got caught in the moment and came too close to Manziel while smiling at him.
Maualuga intercepted Manziel on the next play but had it called back for an offsides penalty on the Bengals.
"That was karma for my penalty," Maualuga said. 
Manziel struggled to a 10-for-18 throwing finish with 80 yards, two interceptions that stood and three sacks. The Browns only crossed midfield once. 
Manziel said he never felt or heard taunts from the Bengals, who made sure he had enough to worry about. 
"We were going to let him beat us with his arm," Maualuga said. 
Said Gilberry: "You heard all week about Johnny Football. The plan was to do (the money sign) before he did." 
---