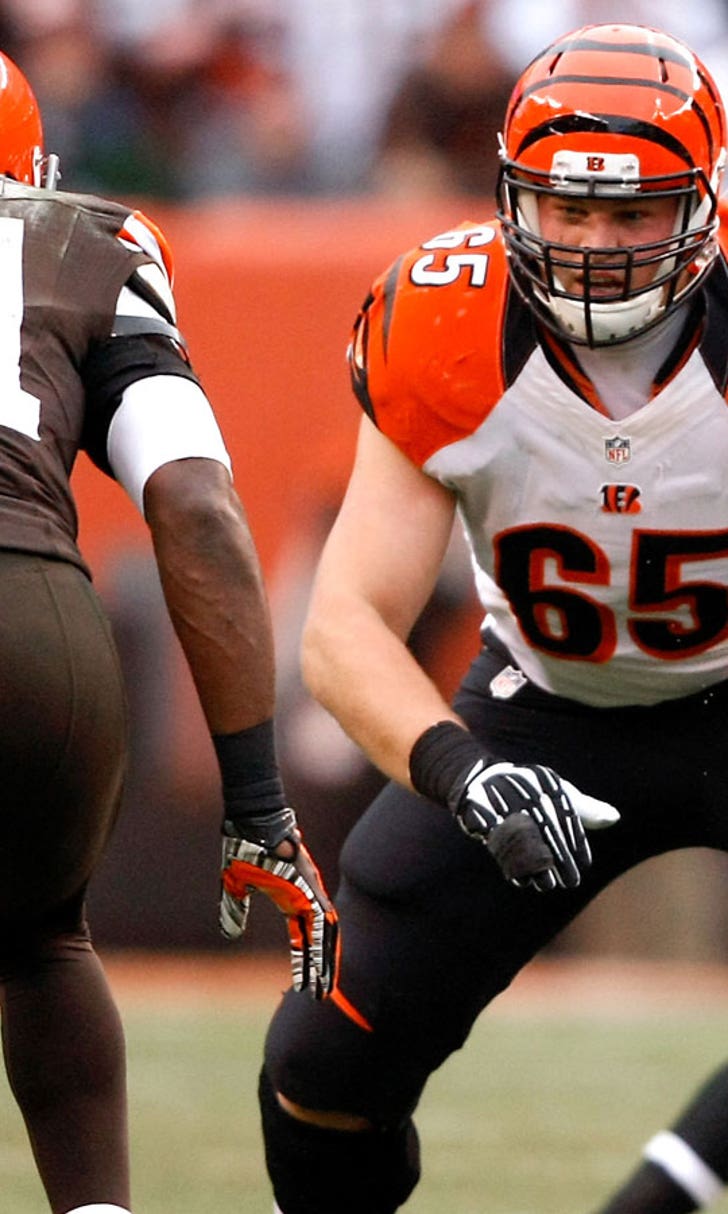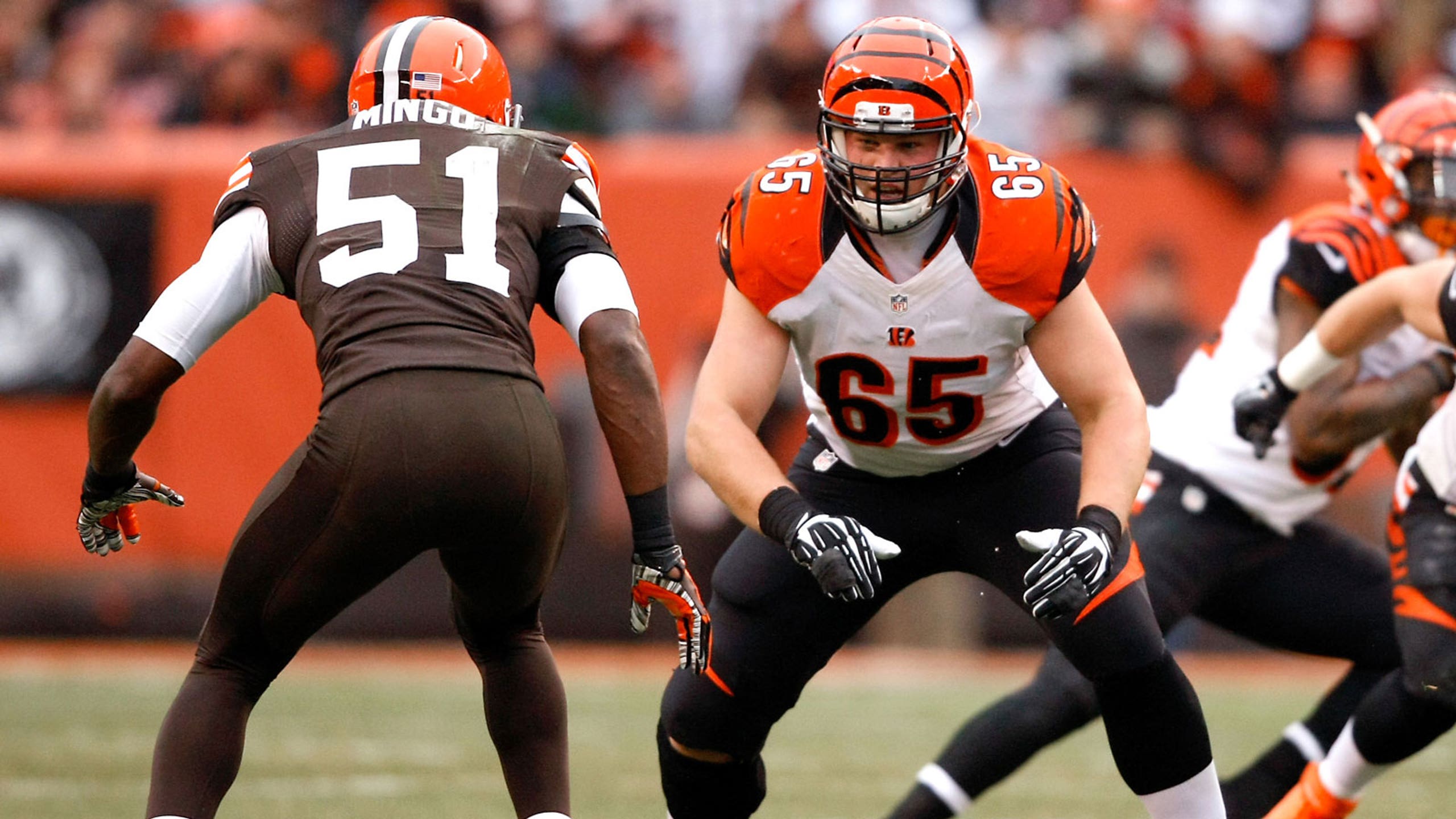 Bengals looking for Mr. Right (Tackle)
BY foxsports • December 19, 2014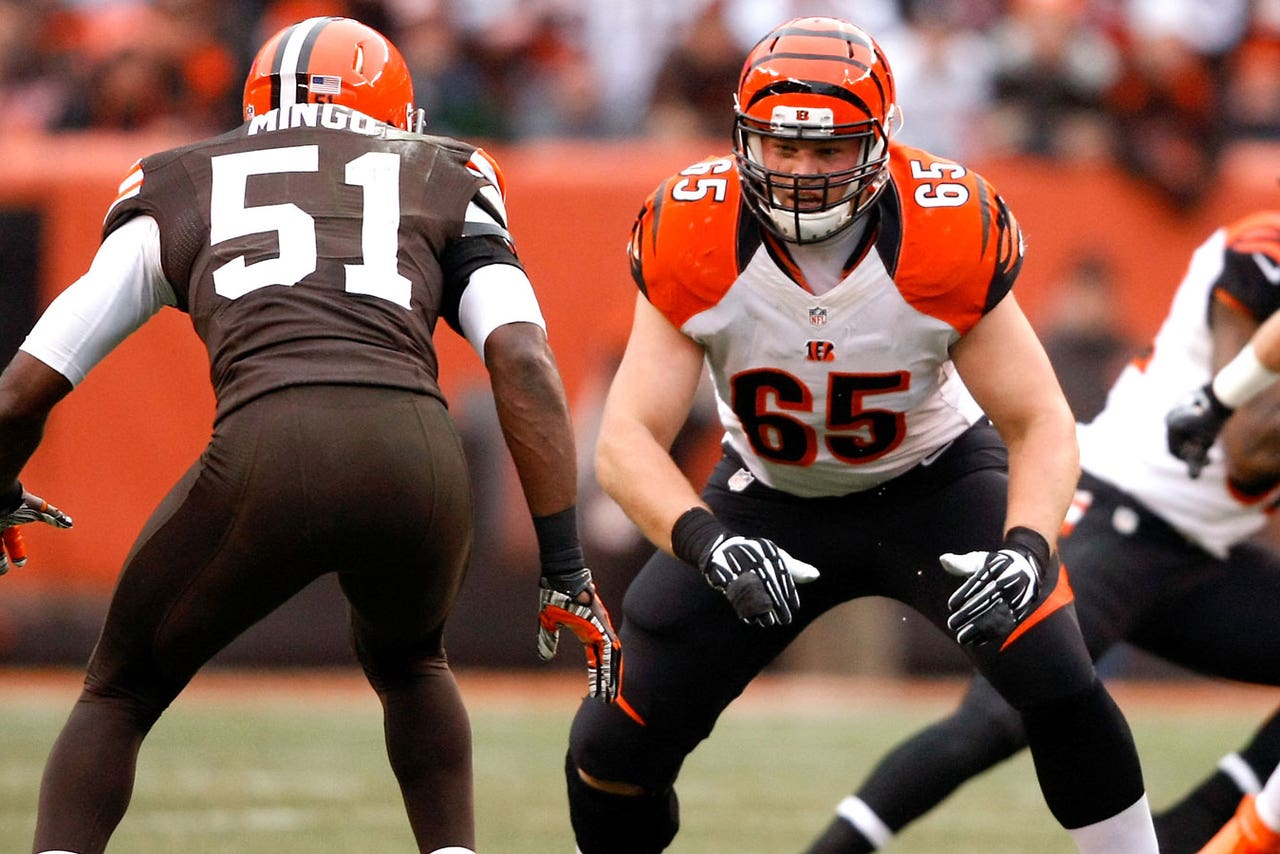 CINCINNATI -- Bengals offensive line coach Paul Alexander knows one truism about his profession.
"You're not going to go 16 games with the same starting offensive line," said Alexander. "It's the way the NFL is."
For the second year in a row the Bengals are having to deal with a significant offensive line shuffle because of an injury to a starter late in the season. Last season it was left guard Clint Boling who suffered a torn ACL at San Diego in Week 13, necessitating Andrew Whitworth to move inside one spot and have Anthony Collins take over at left tackle.
When right tackle Andre Smith tore a triceps at Houston on Nov. 23, the Bengals were again faced with the loss of one of their main linemen. In the three games since, Marshall Newhouse and Boling have started at right tackle while Eric Winston, signed on Dec. 2, played in 32 of the 74 offensive snaps at Cleveland last week and could be in line to start Monday night against Denver.
The Broncos have the No. 4-ranked defense in the NFL and much of their success is predicated upon the play of their defensive line and pass rushers. Whoever is playing out on the right end is going to see a lot of Von Miller, Denver's outside linebacker who is tied for fifth in the league with 13 sacks. Miller has 48 sacks in his first four seasons, covering 54 games played. Veteran DeMarcus Ware has 127 career sacks, the third-most of any active player, and typically comes from the left side of the offense.
"He's an explosive player, a good player. You can tell why he's getting all of the sacks. He's got it all right there and when you put him with DeMarcus Ware that's a tough combo," said Winston, who played twice against Miller in 2012 when Winston was with Kansas City. "You've got to cut down his space and not let him get going. I think he starts feeling that you give him space to move around he's just too good of an athlete. I think for him you've just got to cut down as much space as you can and get your hands on him as quick as possible. That goes for a lot of guys but with him it's even more important with how explosive he is. He's not just a speed guy, he can run you over if he has to."
There are multiple ways to quantify an offensive line's effectiveness, and by a couple of them the Bengals have handled the switching lineup well. The Bengals rushing offense ranks sixth in the NFL, averaging 130.3 yards a game, and their quarterbacks have been sacked just 20 times, the fourth fewest total in the league.
They've had five different starting combinations on the offensive line this season, and if Winston starts on Monday that would be a sixth combination among eight players. Whitworth and rookie center Russell Bodine have started all 14 games at their respective positions. Boling has started all 14 games, 12 at left guard and the last two at right tackle. Right guard Kevin Zeitler has started 10 games, while Smith had nine starts at right tackle. Newhouse and veteran Mike Pollak have had nine starts.
"I think it starts with Paul expecting guys to know multiple positions, so if you have to switch in and out there's not that 'Oh my gawd, I'm playing next to someone new this week,' it's 'Ok, he knows what he's doing and I can just do my job,'" said Pollak, who has started at both guard spots. "I think our pressures and sacks are probably up there leading the league, our rushing seems to be taking off as well, so I think we've handled the adversity as far as switching up guys pretty well. I know it could be a lot worse."
Alexander has been the Bengals' offensive line coach since 1995 after spending his first season with the franchise in 1994 as the tight ends coach. He has never had a season in which all five starting linemen played all 16 games, although the 2003 and 2005 teams came close.
"Injuries are going to happen throughout the year," said Boling, who had never played tackle in a NFL game before this season. "Last year I got hurt and we had to adjust, and this year with Andre going down those things happen. You have to prepare for them the best you can. You don't know when they'll pop up or who it will be so you have to move around and adjust the best you can."
Winston has started 119 of the 126 games he's played in during his nine-year career. He was a third-round pick by Houston in 2006 and had seven straight seasons of starting all 16 games before finding himself without a job after being cut by Seattle at the end of the preseason.
The Bengals have not made any announcement about who is going to start Monday night but Winston's play against the Browns gives him a good shot while allowing Boling to go back to his normal left guard position.
"I knew my role could be as a backup and a reserve guy but I don't think anybody comes in, gets in on a team and says 'Man, I hope I don't play,'" said Winston. "If that's the role they're going to put me in, great. I'm up for the challenge and I look forward to it."
The Bengals have been pleased with Winston's ability to pick up the offense, its terminology and his playing shape.
"He's been what we expected," said head coach Marvin Lewis. "He wants an opportunity to continue to play and help us to win games and get in the playoffs and go through the playoffs. So it was a good fit for us and I'm glad it worked out."
---