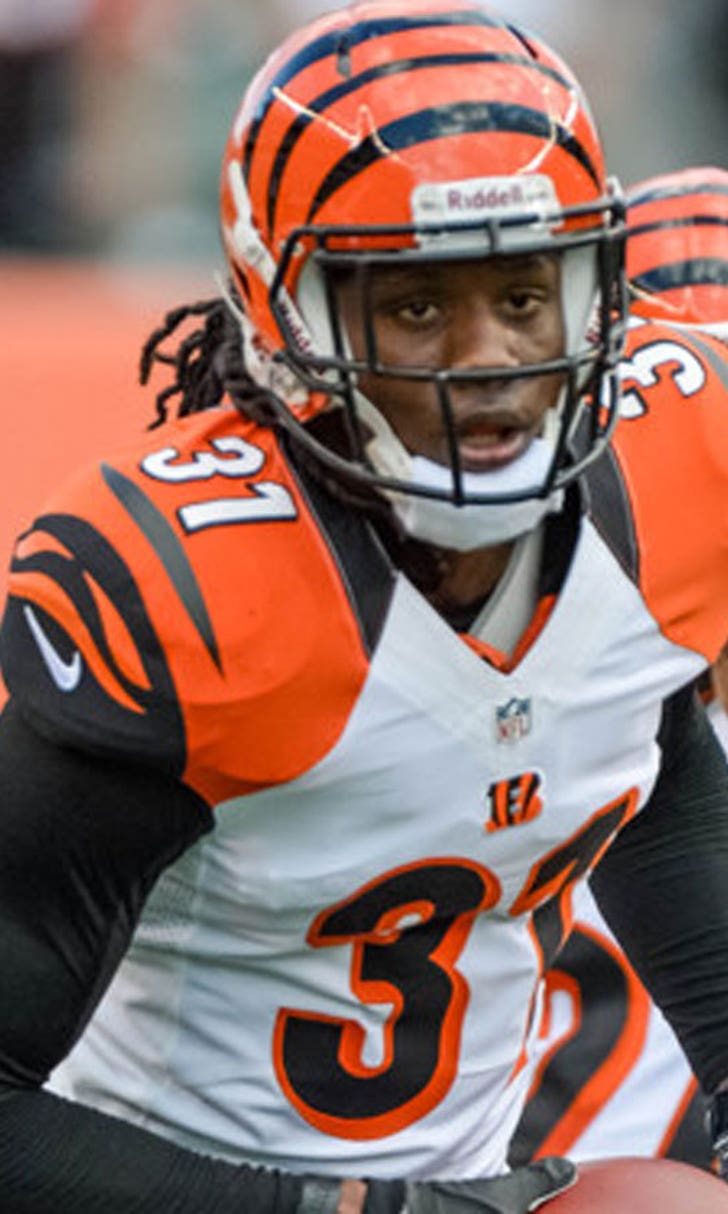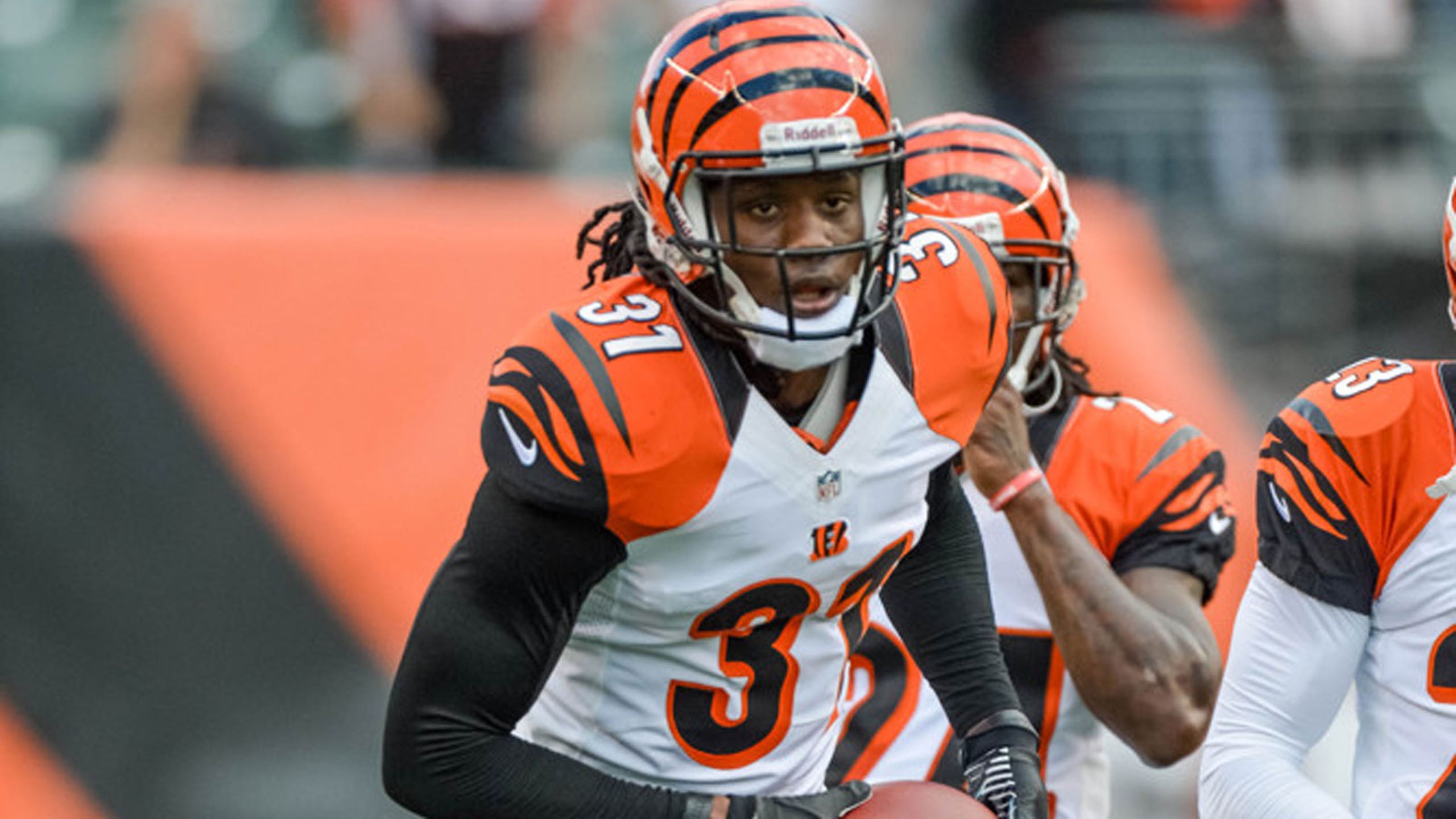 Bengals' Lewis disputes allegation of former player's ex-wife
BY foxsports • November 19, 2014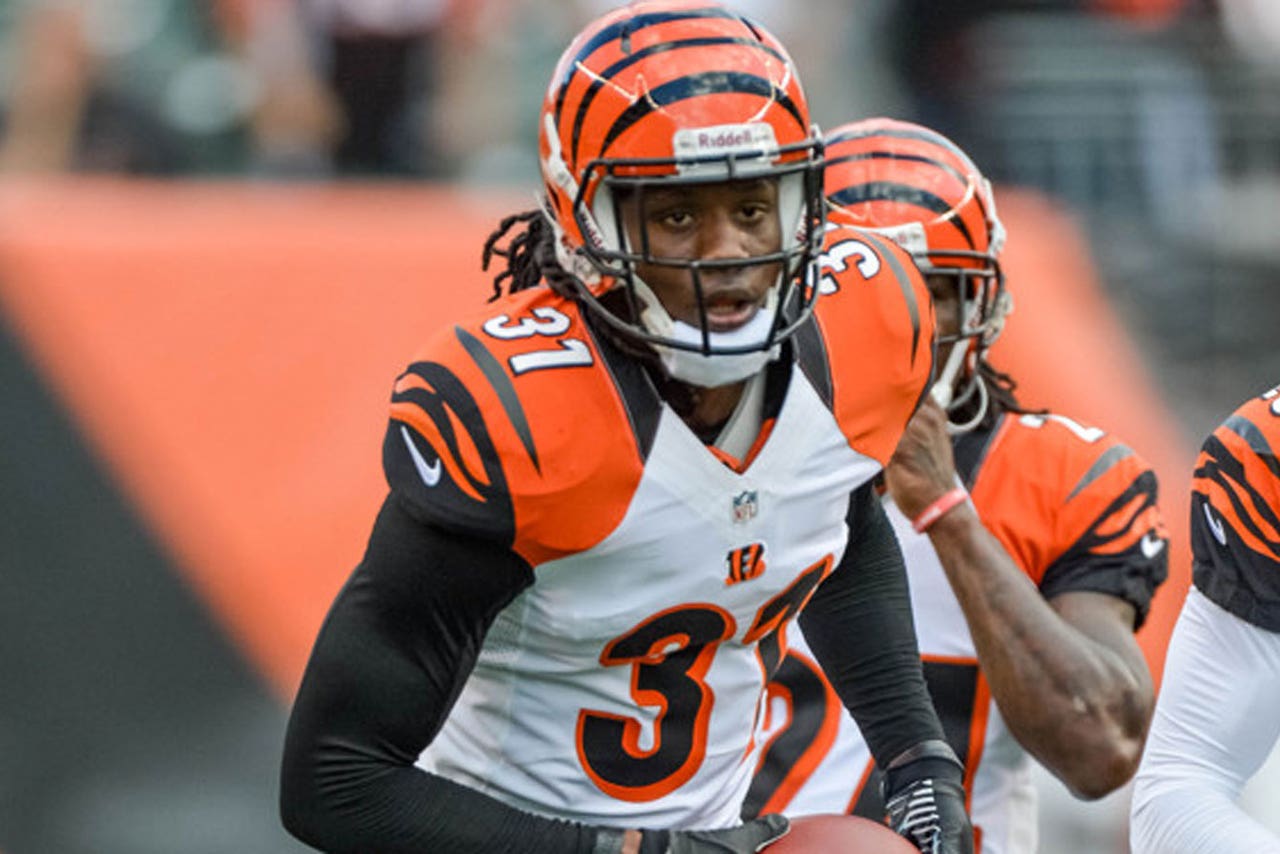 CINCINNATI -- Mercedes Sands, the ex-wife of former Bengals safety Robert Sands, alleged in a New York Times article published Tuesday that when marital troubles began to turn into domestic violence during his rookie season of 2011 that the Bengals were more concerned with avoiding a disruption to the team than having her go to the police for help.
Bengals head coach Marvin Lewis and the team have taken exception to that allegation.
Lewis was asked about the story during his weekly press conference Wednesday and he said Ms. Sands' comments to the New York Times were off-base.
"Mercedes doesn't have a very good memory of things," said Lewis. "We did a lot to try to help the Sands. It's part of growing up. You had two young kids who didn't really have a good feel for what life is and so forth. Their relationship was very tumultuous. I think she is kind of remembering things one-sided, from her side."
The story also includes details of the domestic violence issues that plagued the marriage of Brandon Underwood, a native of Hamilton who played in college at Ohio State and Cincinnati before being drafted by Green Bay, and his wife Brandie. The couple is now divorced.
The Bengals selected Sands in the fifth round of the 2011 draft out of West Virginia. He played in just one game that season. It was the only game he appeared in for the Bengals in two seasons. The Bengals waived Sands in July 2013 after he spent the 2012 season on injured reserve. He is now playing for Edmonton in the Canadian Football League.
The Bengals had previously issued the following statement, parts of which were used in the New York Times story:
"The Cincinnati Bengals offer support to the Club's players and staff with counseling and related support when they face issues in their personal lives. This support extends to spouses and significant others. Neither the Club nor Coach Lewis advised the Sands not to talk to law enforcement; instead, the Club encouraged them to work on their problems and to utilize counseling to improve their relationship. Unfortunately, the Sands did not take full advantage of the services available to them, and they missed various counseling sessions.
"The notion that Mrs. Sands was advised not to talk to police lacks credibility. Law enforcement had already been involved with the Sands' situation.
"The Bengals' decision to release Robert Sands was based upon his overall performance."
Lewis attempted to stop himself during the press conference, but continued when asked about the team's overall policy on dealing with domestic violence.
"With domestic violence involved it's a matter of the law," said Lewis. "It's not in our deal, and in their cases the authorities were called. That's the way it goes. It goes through that system. Is there anything else I can help you with that way? It was all documented in the story the police were called in their issues."
The Sands knew each other from high school in Miami, explains the New York Times story, but were together only a few months before getting married in 2011.
"You prefer they don't have the things that caused them issues," said Lewis. "They have got to work on their relationship. These are young people, I think they knew each other about two months, three months before they were married, something like that. That's going to be tough."
---
---