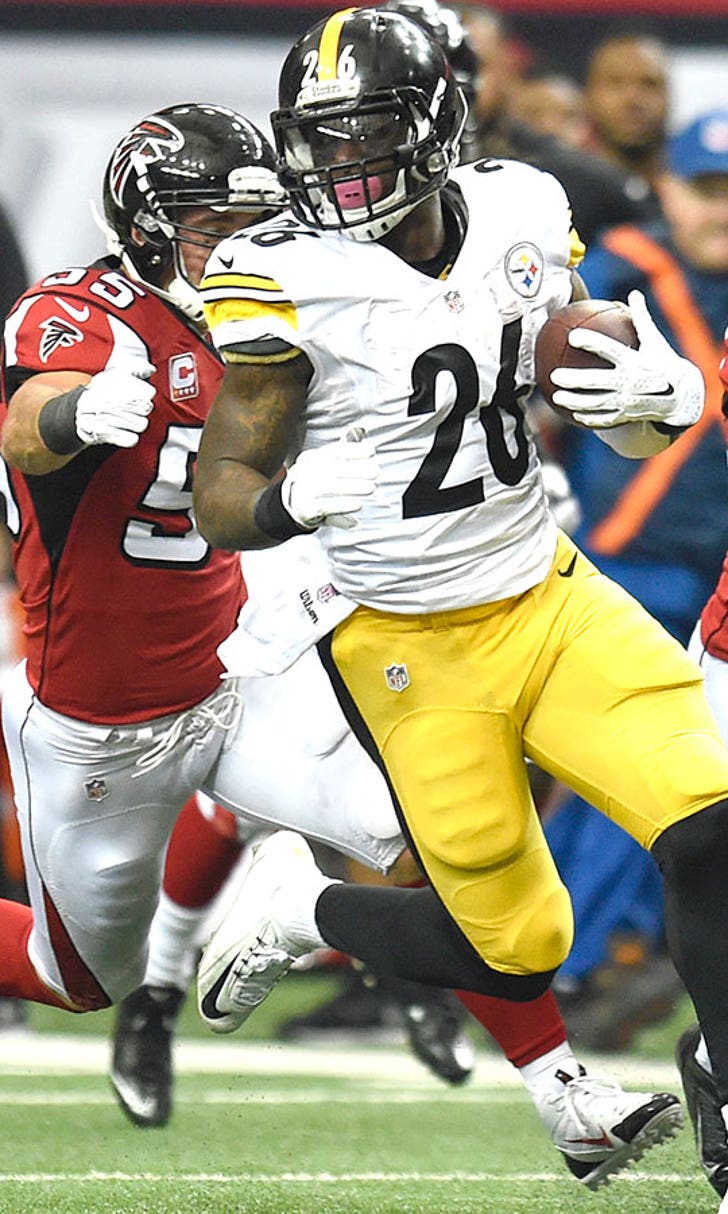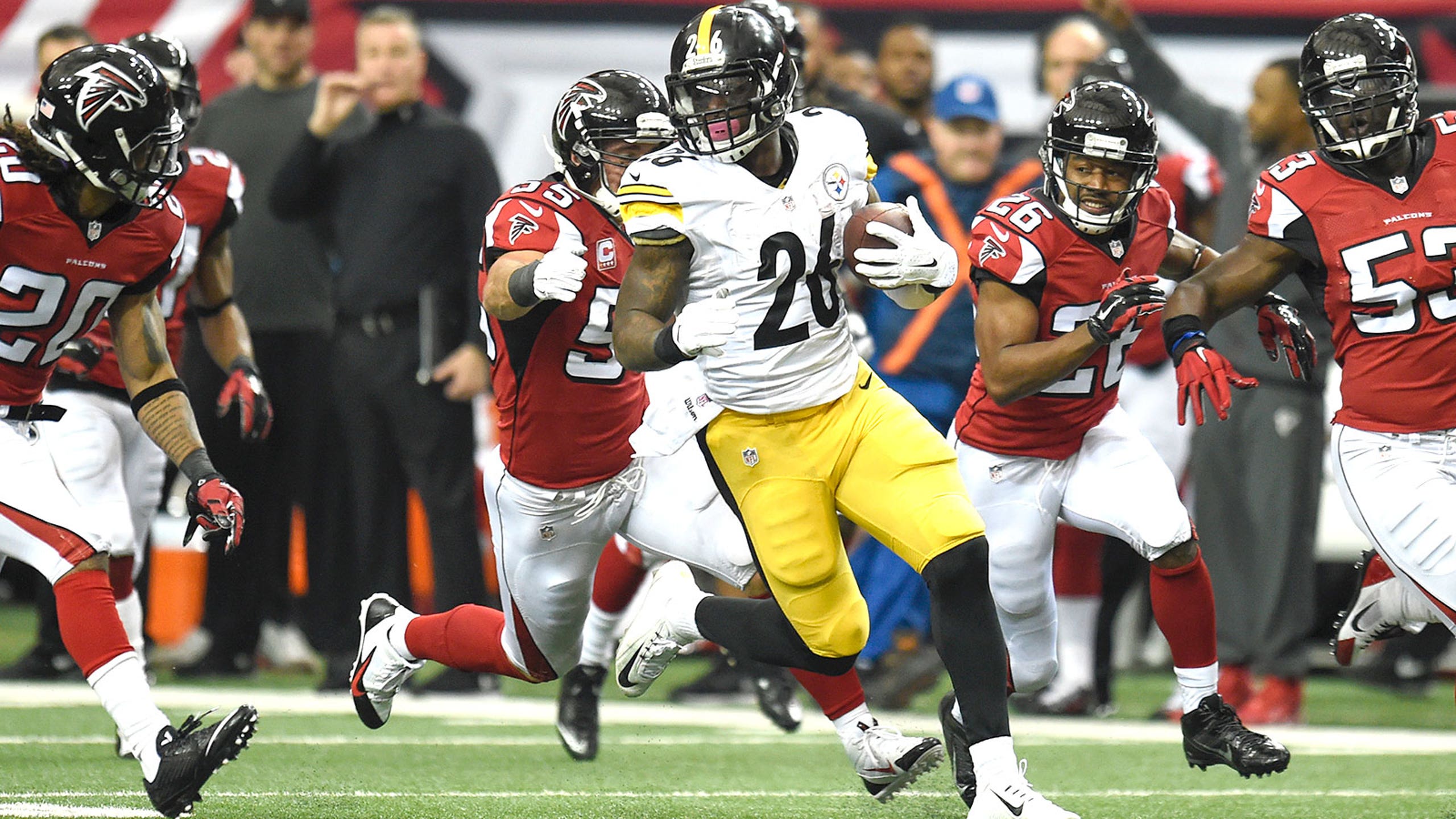 Bell falls short of 200 yards, must share record with Walter Payton
BY foxsports • December 14, 2014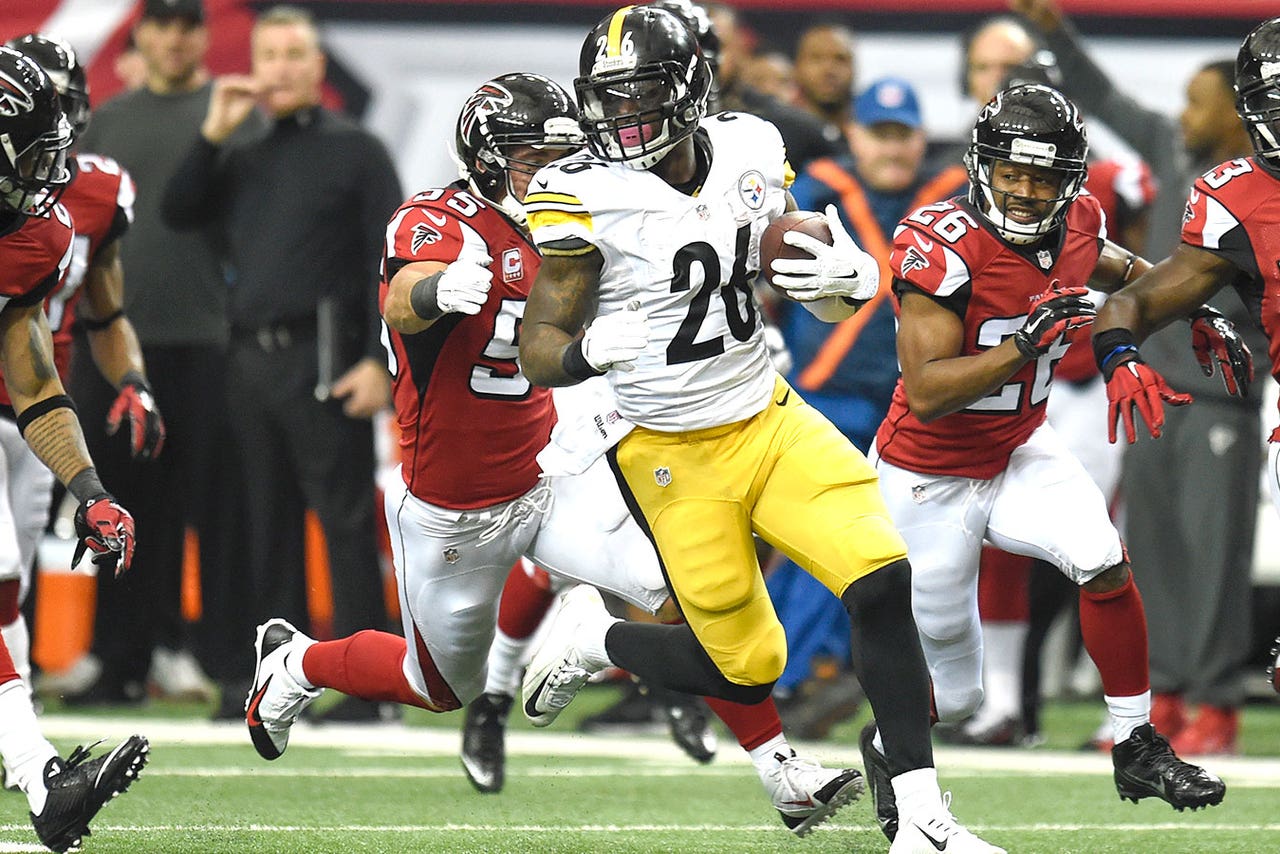 ATLANTA -- It's hard to lament the sole ownership of a vaunted NFL record ... when you didn't even know it existed two weeks ago.
Steelers tailback Le'Veon Bell was the quintessential winner in many ways on Sunday -- posting his 12th outing of 100-plus total yards, cracking the double-digit-touchdown mark for the first time in his career and scoring twice in Pittsburgh's 27-20 win over Atlanta.
The only downsides to the day: The Steelers (9-5) are still looking up at the Cincinnati Bengals (9-4-1) in the AFC North standings ... and the second-year tailback missed out on becoming the only tailback in NFL history to amass 200-plus total yards in four consecutive games.
Against the Falcons, Bell rumbled for 119 yards (72 receiving) and two second-half TDs.
As such, Bell and the iconic Walter Payton are consigned -- at least for now -- to sharing the record for most consecutive 200-yard efforts (three).
The iconic Payton, who broke Jim Brown's all-time rushing mark in 1984 (a record that Emmitt Smith has since claimed), accomplished his 200-yard spurt during the 1977 MVP campaign -- notching career-best tallies with rushing yards (1,852), total yards (2,121) and touchdowns (16).
"Our goal was to stop (Bell) ... we felt like (the Steelers) were going to try and give us a big dose of him," said Falcons head coach Mike Smith, during his postgame media session. "I thought we did a good job on the run defense."
---