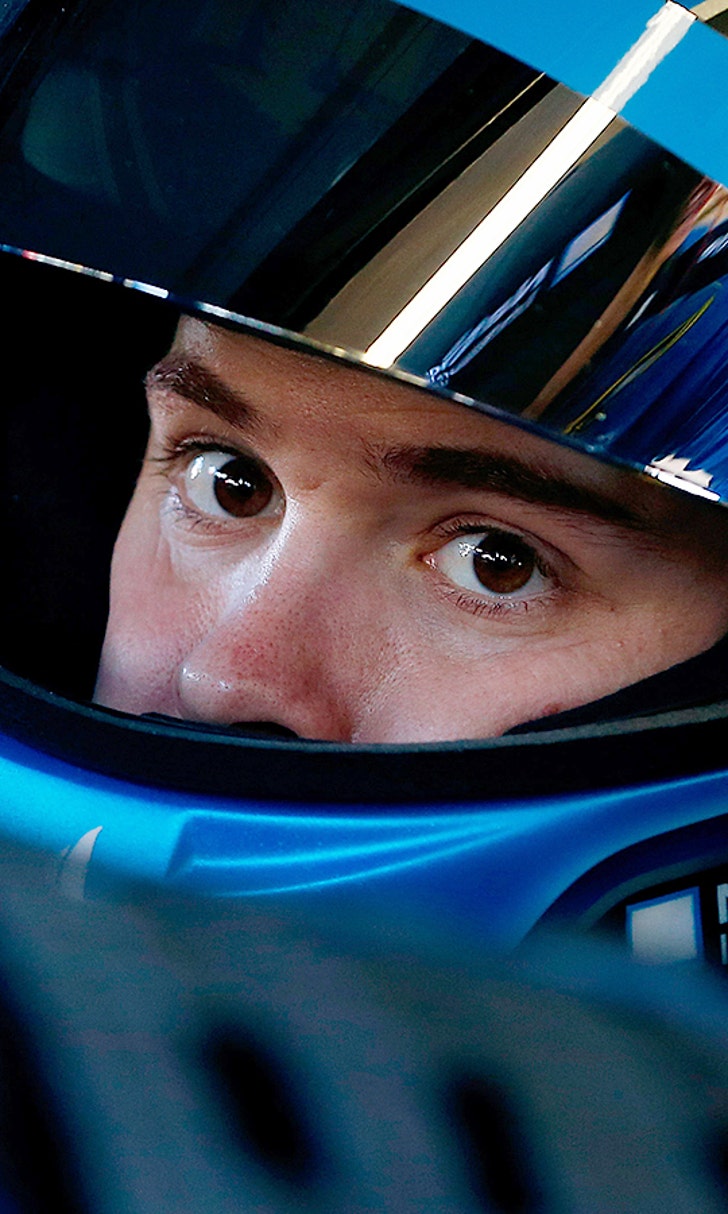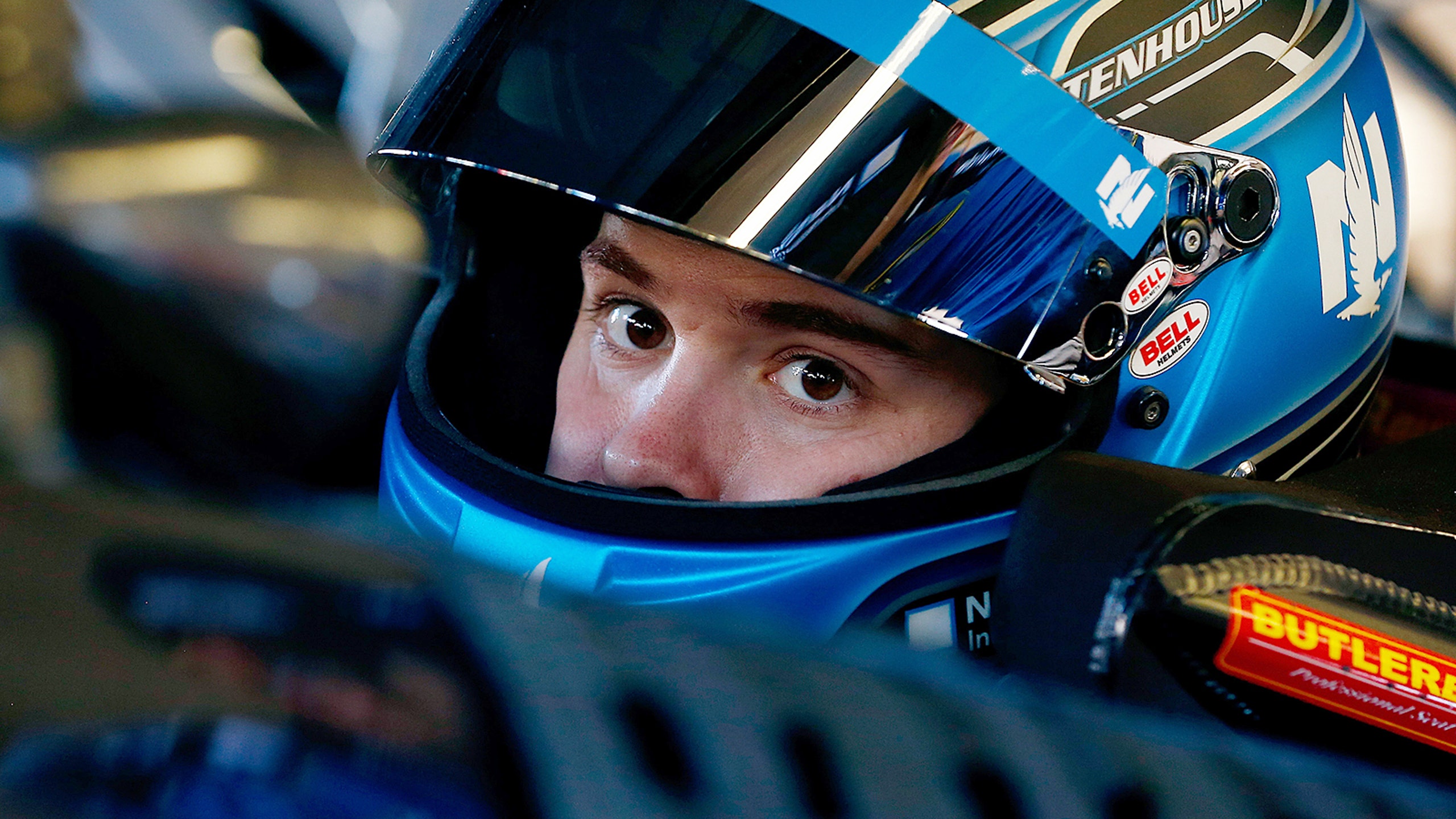 Behind the scenes with Ricky Stenhouse Jr. at Daytona
BY foxsports • February 19, 2014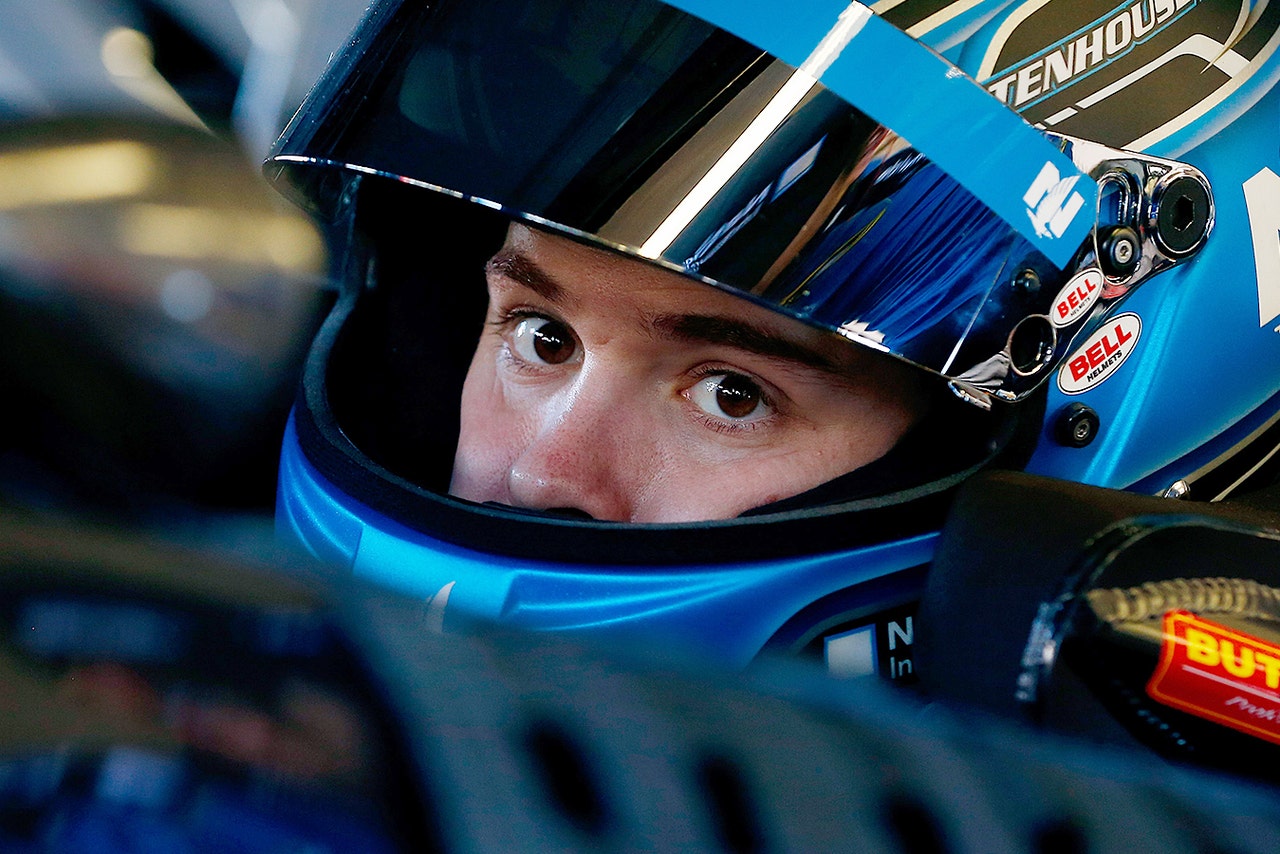 I will be honest about something: I don't know a lot about NASCAR. I know the big names, the big races and some of the history. 
I don't know much about cars, beyond putting gas in them and driving them.
Carburetors? No clue. Restrictor plates? Restrictor whats?
So I recently jumped at the chance to be embedded with a NASCAR team on the day of a race. There's something fun about being out of your element and learning something (or a lot of things) new.
Last weekend I had the chance to follow Ricky Stenhouse Jr.'s team around the day of the Sprint Unlimited race at Daytona International Speedway. From pre-race interviews, to dinner with the crew outside of their hauler, to a sweet seat in the team's pit box during the race, I was thrust into a world that was foreign to me.
Or at least that's how I felt heading into the situation. I later learned from the experience that it's pretty much like any other team sport I've been involved with -- lots of people doing lots of things for the betterment of the group.
The only real big difference? It all builds up to one driver racing around a track at speeds of close to 200 mph.
That's intense.
Here's exactly what it's like to be embedded with a NASCAR team on race day:
3 p.m.: I arrive at the No. 17 car's hauler, where I'm introduced to a woman named Andrea Perry. Her job title is account manager, which really means she takes care of everyone on the team and makes sure things run as smoothly as possible.
Andrea hands me a cool team jersey that I slip on over my shirt. I instantly feel like I'm a part of the team, except that I don't know how to do anything to make the team better.
She walks me through the hauler, which is the trailer that goes from race to race and holds every single spare part that might be needed for the race car. The thing is massive and split into two "floors." The bottom floor has the tools, parts, snacks, lockers, etc., while the top floor is where two race cars can fit.
While I'm taking the tour, a team of young men arrive and start putting their belongings in the lockers along the wall. I'm told these guys are most of the pit crew, the guys you see changing tires, putting gas in the car, and doing everything else that happens in the pit during the race. They arrive on race day via the team's private 737 jet.
I meet Cory Baldwin, the front-tire changer. Baldwin is 23 years old but looks about 18. We chit-chat about his intense job and how he got into this profession. It's his dream job, he says. But it's also pressure-packed.
He tells me about the crew's work week. It starts early each day in the team's garage in Concord, N.C. On top of working in the garage, they also lift weights two days a week, do cardio workouts two days a week, spend time watching film of their previous pit stops, and run through practice pit stops like any sports team would practice for events.
I smile and say those hours must be tough on the love life.
"I have a girlfriend back in North Carolina who grew up around racing and gets it," he says. "For some guys, though, it can be really tough."
I'm later introduced to a bunch of other guys who know a lot more about cars than I do. With race time at 8 p.m. they're busy making sure all the late odds and ends are taken care of so that they'll be ready to go. They all have their game faces on. You can feel the nervous energy in the hauler. It's just like any locker room in any sport before a game.
I then meet Richie Williams, who used to play quarterback at Appalachian State, where he was named the Southern Conference Offensive Player of the Year in November 2005. He's a big dude. Williams fuels his competitive spirit busting his tail as the team's jack man during pit stops.
One of the most important members of the team, I'm told, is Scott Clodfelter. You won't find him near the pit area during a race. Clodfelter is the team's truck driver, the guy in charge of getting the hauler from race to race. He also knows where everything is in the truck and is responsible for setting it all up when he arrives and then taking it all down while the race is going on.
He also knows how to cook a great steak and better mashed potatoes, which he made for the team before last Saturday's race.
4:30 p.m.: Andrea and I take the team's golf cart to pick up Stenhouse from his RV. He bounds out of his home on the road in jeans and a light jacket. He might not be the biggest guy in the world, but he exudes confidence. It seems like all the drivers do, and for good reason. They put their lives on the line each week going at speeds that just seem silly.
Stenhouse jumps in the front of the golf cart while snacking on a rice cake covered in almond butter. The driver of the cart is a little suspect of the almond butter snack, but Stenhouse laughs it off, saying it tastes good.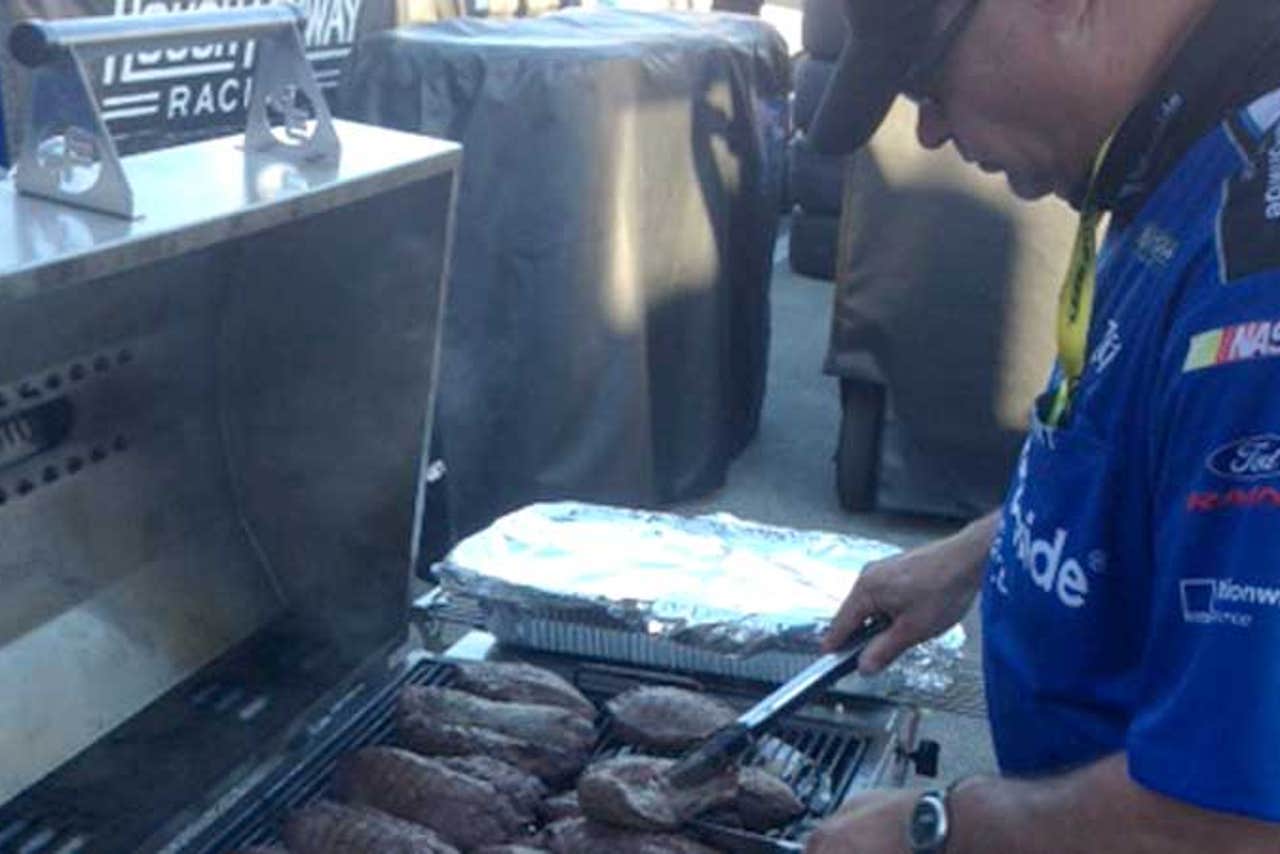 He also adds that it's something his girlfriend has been telling him to eat this week. You might know his girlfriend. It's Danica Patrick.
Stenhouse turns back to face me and says, "I hear you like to play golf?"
He read the short bio that I was asked to supply for the team. I like it. Golf isn't nearly as dangerous as his gig, but I smile and say, "Yes, I love golf."
Turns out Stenhouse is an avid golfer. We spend most of the short ride to a Q&A with fans talking everything golf. He says he usually shoots around 82, depending on which course he plays.
"How often do you get out there?" he asks.
"About once a week," I say. "I bet you can't get out there very often."
He laughs and says, "Last season, I was able to get out about three times a week!"
Andrea tells me that golf makes him happy, and it's good when he's happy.
Stenhouse says he's looking forward to playing in the annual American Century Celebrity Golf Championship at Lake Tahoe. Life is good for Mr. Stenhouse.
We arrive at the Q&A, and I listen to him answer questions about the Sprint Unlimited race, the Daytona 500, and, of course, how he spent Valentine's Day with Danica.
After the 10-minute session, he spends time signing autographs for fans, including one young girl's go-kart. The young fan, however, was a little sleepy, as you can see in the photo below.
We then zoom back to his RV and drop him off.
Later, we pick him up again for another Q&A, talk a little more golf, and return him back to his RV.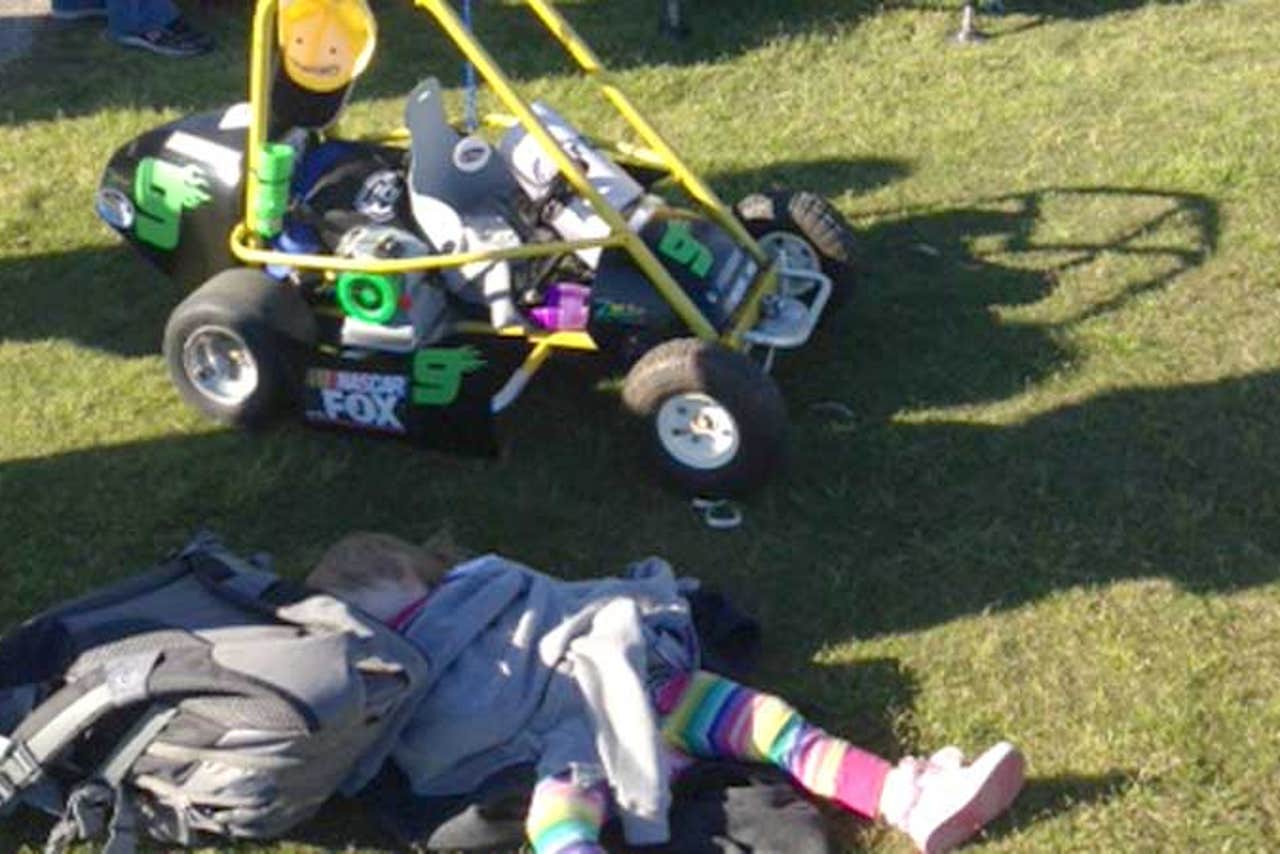 5:30 p.m.: We return to Stenhouse's RV to pick him up for the driver's meeting, which takes place before each race. I find myself sitting alone on the golf cart when a familiar face pops out of the RV and seems confused to see me sitting there.
"Hello," Danica Patrick says while giving me a bit of a quizzical who-is-this-random-person-sitting-in-the-golf-cart-in-the-driver's-RV-area look (which is completely understandable).
"Hi," I say, feeling awkward.
Silence.
"How are you?" I ask, trying not to look like an idiot.
"Good," she says, while still trying to figure out who I am.
Stenhouse then jumps out of the RV and says, "It's cool, he's following me around today."
We bound into the meeting, and I'm instantly a bit starstruck. All of the big names are there. Jeff Gordon. Jimmie Johnson. I don't know a lot about NASCAR, but I do know about those guys.
Then, an older gentleman rolls into the meeting. I know that dude, it's Larry King. Apparently he'll be the one telling the drivers to start their engines before the race.
Larry King and Jeff Gordon spent a little time talking before the meeting:
The best part of the meeting happens when Larry King is introduced to the group. "You know him from 'Larry King Live!'" the announcer says.
Larry King stands up ... and then almost falls over before being caught by his wife.
He quickly recovers and says, "It was almost Larry King dead!"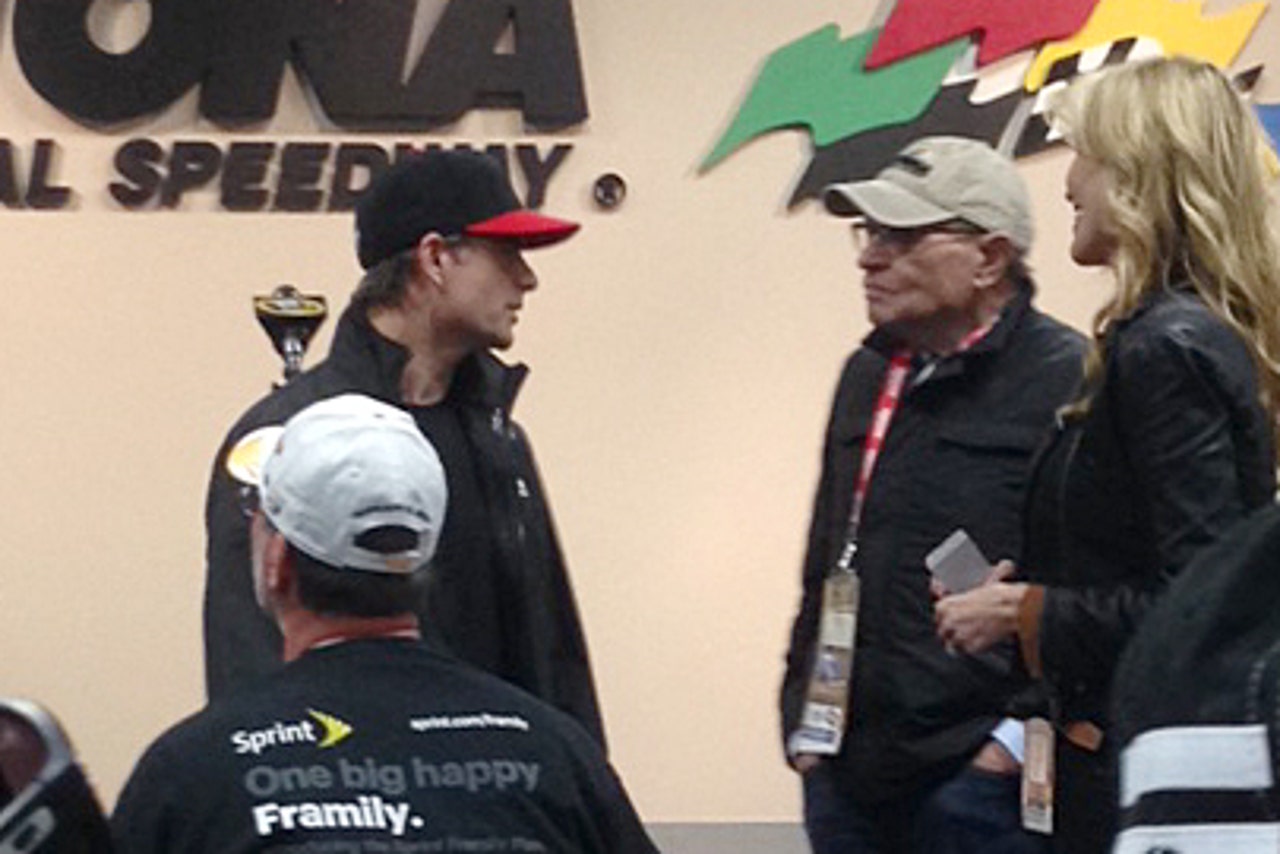 Everyone bursts out laughing. Larry King has great timing.
The meeting then begins with instructions on the race format, and a short video of safety tips.
A few drivers and crew chiefs ask a few questions about the special format of the race, a pastor leads the group in a prayer, and the meeting comes to a close.
Stenhouse returns to his RV for some rest before the race. I return to the team's hauler ... for some food. 
Clodfelter knows how to make some good grub. I tell him his mashed potatoes are pretty great.
"What's the secret?" I ask.
"Lots of butter and sour cream," he says with a smile.
Makes sense to me.
A few minutes later the team, minus Stenhouse, hangs out in the hallway of the hauler for a pre-race meeting. Mike Kelley, Stenhouse's crew chief, goes over last-minute plans, tells the team that while this race is an exhibition, it's a great chance for them to learn some things before the 500.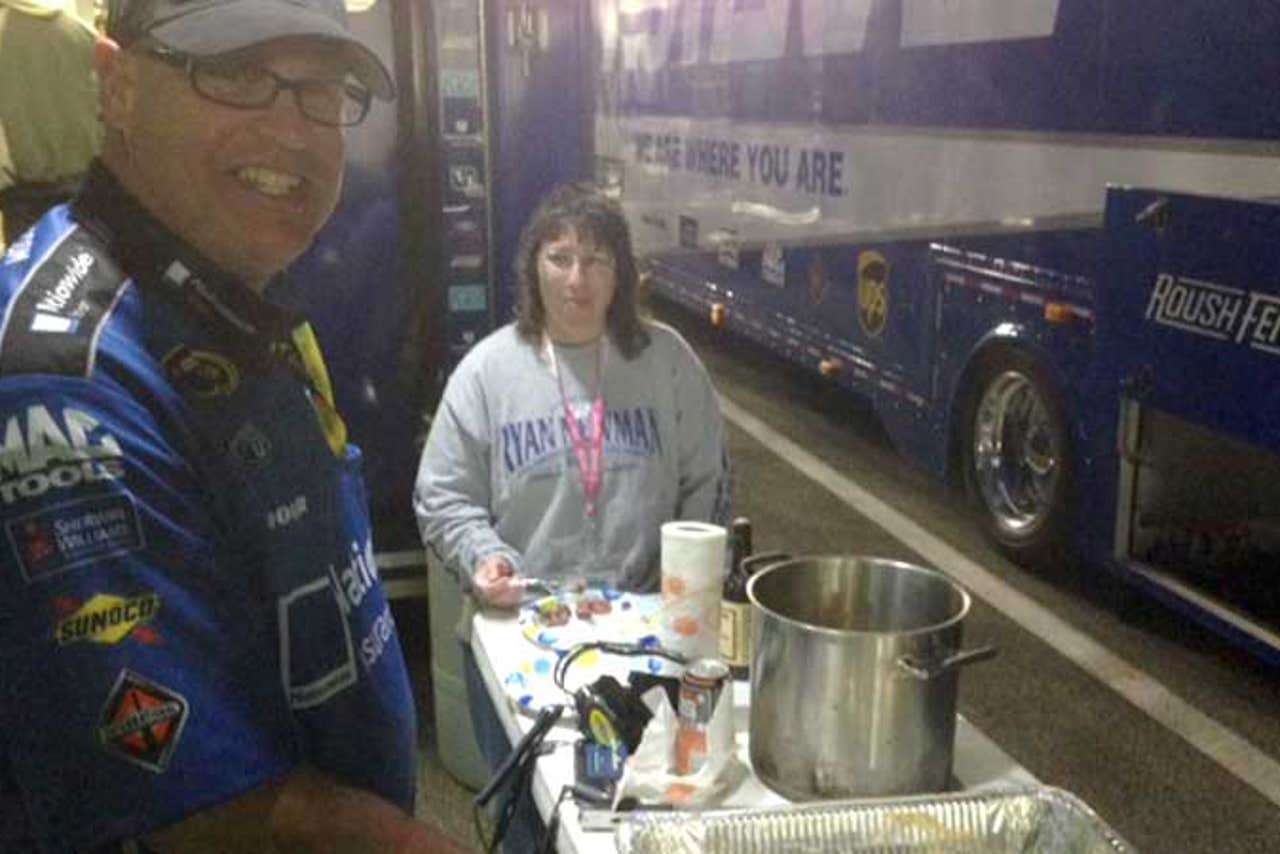 His tone is serious, like any coach before a game. He tells his guys this is their chance to show everyone that they belong among the best drivers in the world.
I get goosebumps.
Then they all bring it in and someone yells something about kicking you-know-what, and I'm ready to run through a wall.
7 p.m.: It's time to help with some last-minute, pre-race duties.
"Want to help push the car out?" Andrea asks.
"Of course," I say.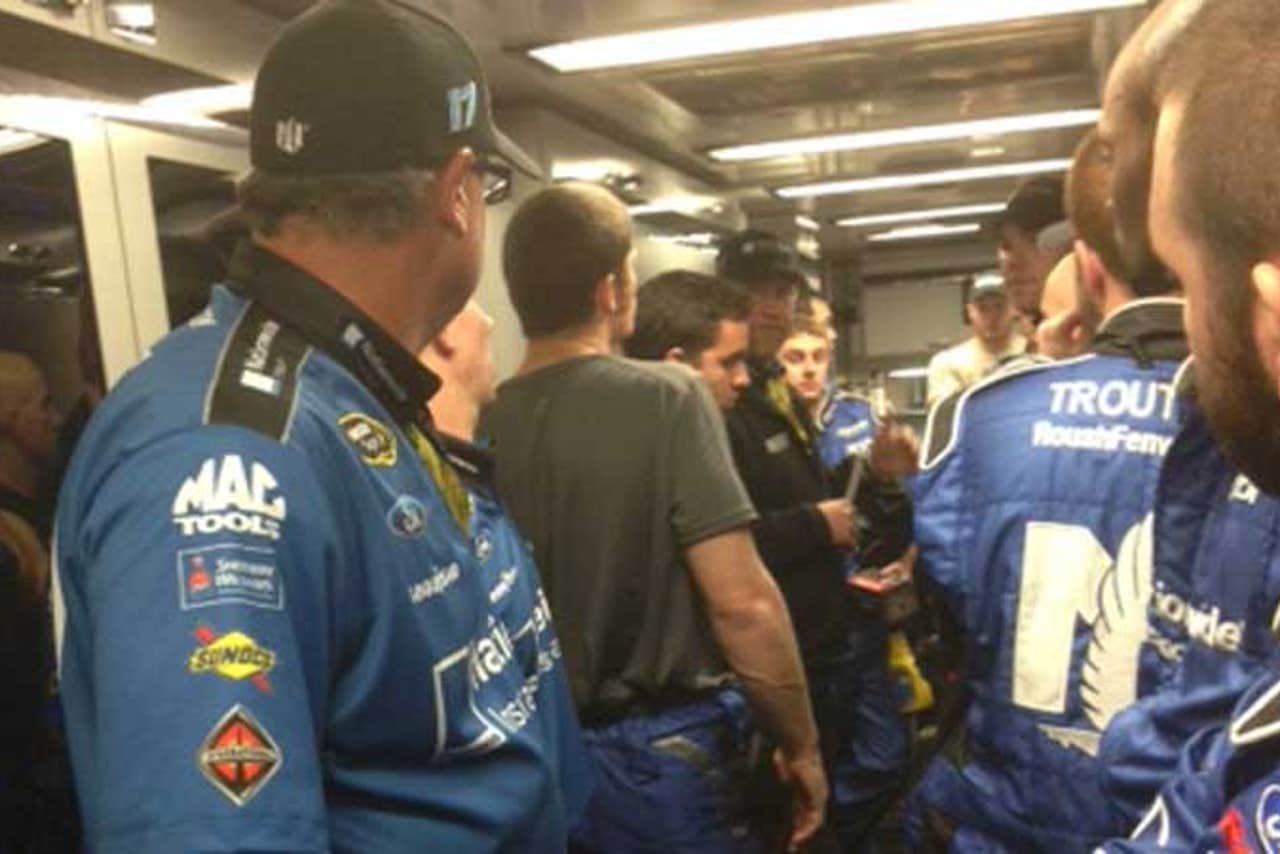 I then jump out along the left side of the No. 17 and help push it out to its spot in pit row. And by help push, I really mean I just put my right hand on the side of the car and hold it there. The crew seems to have everything in control.
We then make our way back to Stenhouse's RV. He pops out and seems pretty calm for a guy who's about to hop in a race car and fly around Daytona with some of the best drivers in NASCAR.
Earlier, I told him how there were other guys from FOX Sports following around drivers that day and we each put $20 in a pot with the winnings going to whoever's driver had the best finish in the race.
Stenhouse laughs and seems to enjoy the action we have on the race.
"I can cut you off a little money if you win," I say. "Maybe talk to your management and work out a percentage?"
He smiles and says, "I just want the trophy."
After the drivers are introduced to the crowd, they make their way to their cars. Stenhouse is greeted by Jack Roush, the CEO and co-owner of Roush Fenway Racing. In other words, he's Stenhouse's rich boss.
The two share some laughs and a handshake before Stenhouse gets ready to get in his car. I walk up to Stenhouse and wish him well, saying, "Give 'em hell out there tonight."
He smiles and says he plans to.
Then he jumps in his car, and we're about ready to begin.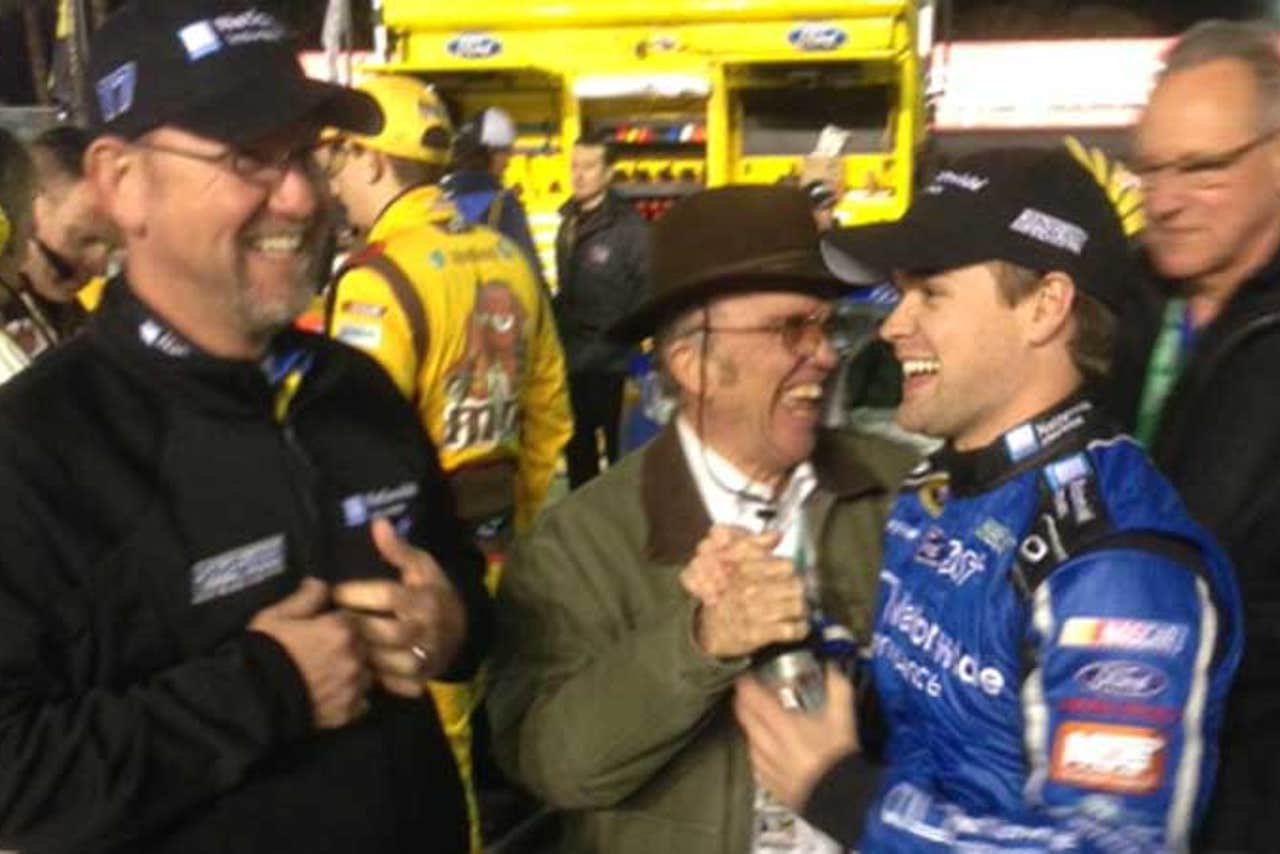 8 p.m.: I make my way to the team's pit box and take my seat for the race. You have to climb some stairs to get to the top of the pit box, and once you get there you realize you have a pretty unique spot to watch the race.
I sit in the middle of the three rows of seats. In front of me, from left to right, are Kelley and Julian Pena, an engineer, and Tyler Nelson, another engineer. They have computer screens in front of them where they can track laps, watch the race on TV and take in other information.
The pit crew hangs out below. Some guys stretch, other guys appear to be staring off into space, visualizing the different tasks they'll need to do once their car comes in for a pit stop.
8:20: The cars make their way to the track and circle around a few times until the green light falls. And. They're. Off.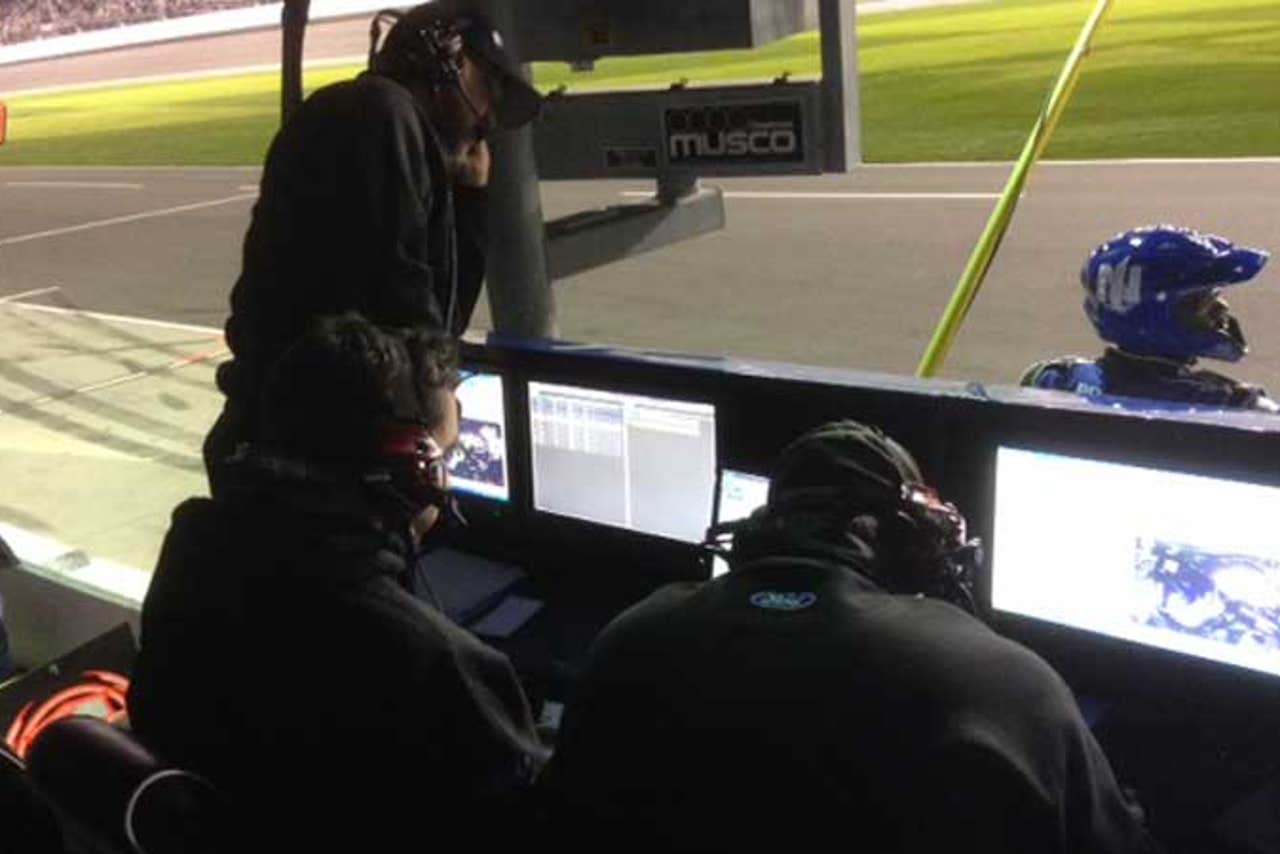 The noise is amazing. Suddenly, they're gone around Turn 1. Goosebumps again. Seeing this up close is amazing. And intimidating.
Throughout the first stage of the race, which is 30 laps, I watch Stenhouse make his way close to the front for a while. I'm all in, hanging on every lap.
I notice the pit crew for Stenhouse, and the crews for the other cars around ours, seem to hang out while their cars are racing around the track. They know a pit stop will happen soon, and they'll be ready to explode over the wall to do their jobs. For now, they wait.
After 30 laps, every car comes in for a pit stop. And just like that, the crew does its things. And it's incredible to watch. Williams flies over to the other side of the car and jacks it up. Baldwin zips around to the right side of the car and changes tires in what seems like a second.
Then he jumps to the left side of the car and does the same thing in amazing fashion.
And just like that, Stenhouse has the car zooming down pit road toward Turn 1.
I didn't have my stopwatch going, but it felt like 12.3 seconds.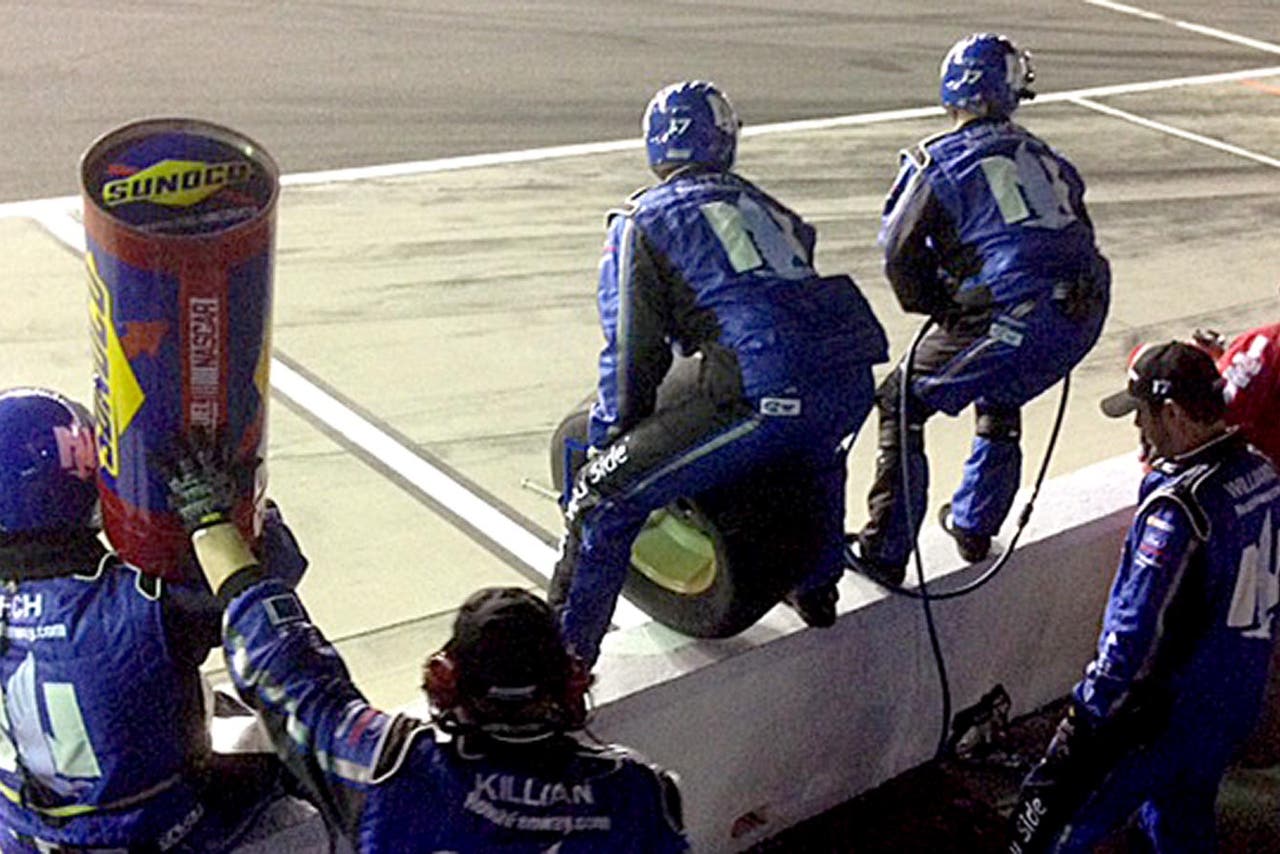 I'm enjoying the second stage (of three) in the race when disaster strikes. Stenhouse is involved in a big wreck that starts right in front of pit road and carries on down toward Turn 1.
Watching cars ram into each other right in front of you -- and at those speeds -- leaves you speechless. I didn't even notice that Stenhouse ran right into Danica's car, knocking her out of the race, too.
I'm heartbroken. I look around at the crew to see how they're handling it ... and they are all business. They quickly start putting things away and dismantling the pit box (after I get off it).
Their night is over and they don't need to waste time hanging around. They have other things to take care of. Like taking apart Stenhouse's car.
The No. 17 car is totaled and can't make it to their garage. Kelley and others work on sawing off parts of the hood and the body of the car that had pushed in the front tires and left the car looking like a shell of itself.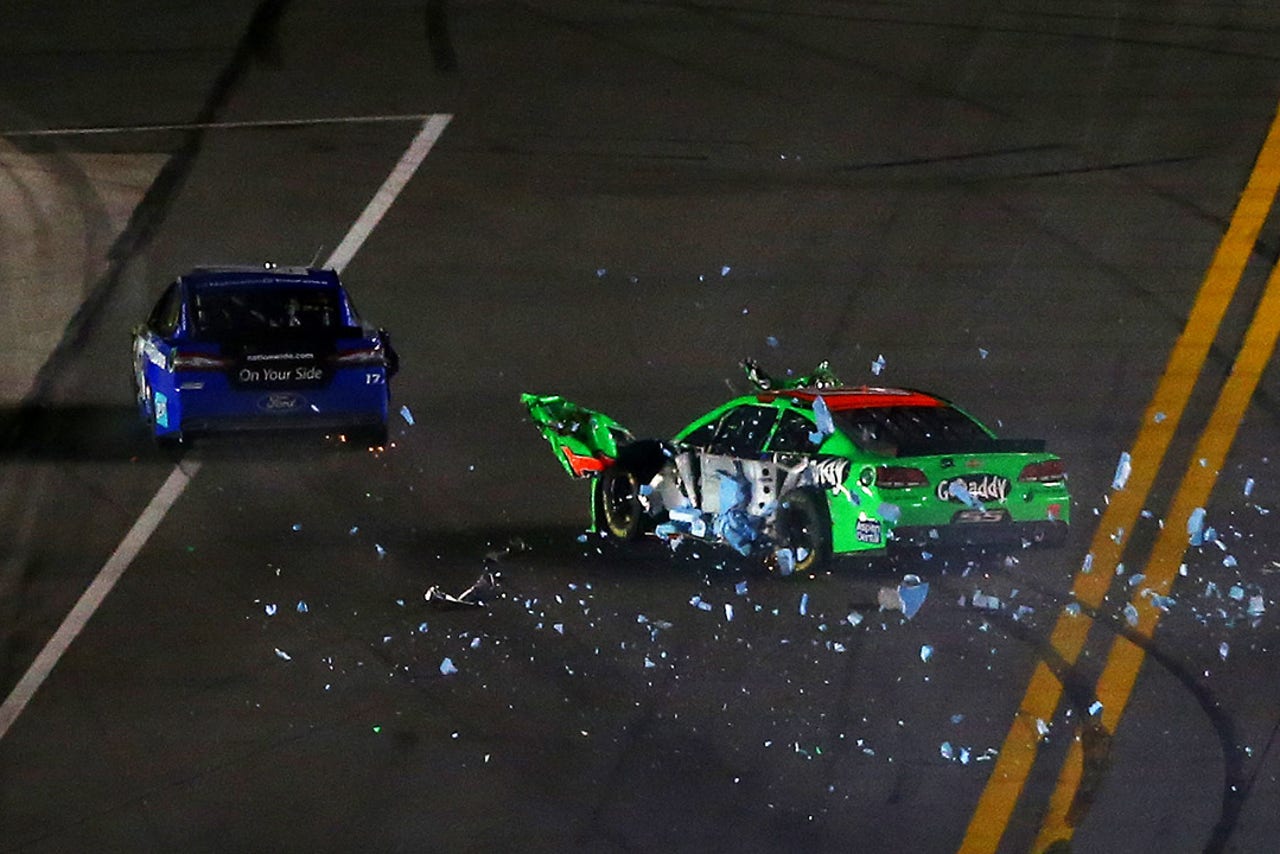 Dejected, I walk back to the hauler, where I find Andrea.
"Man, that was such a sad ending," I say to her.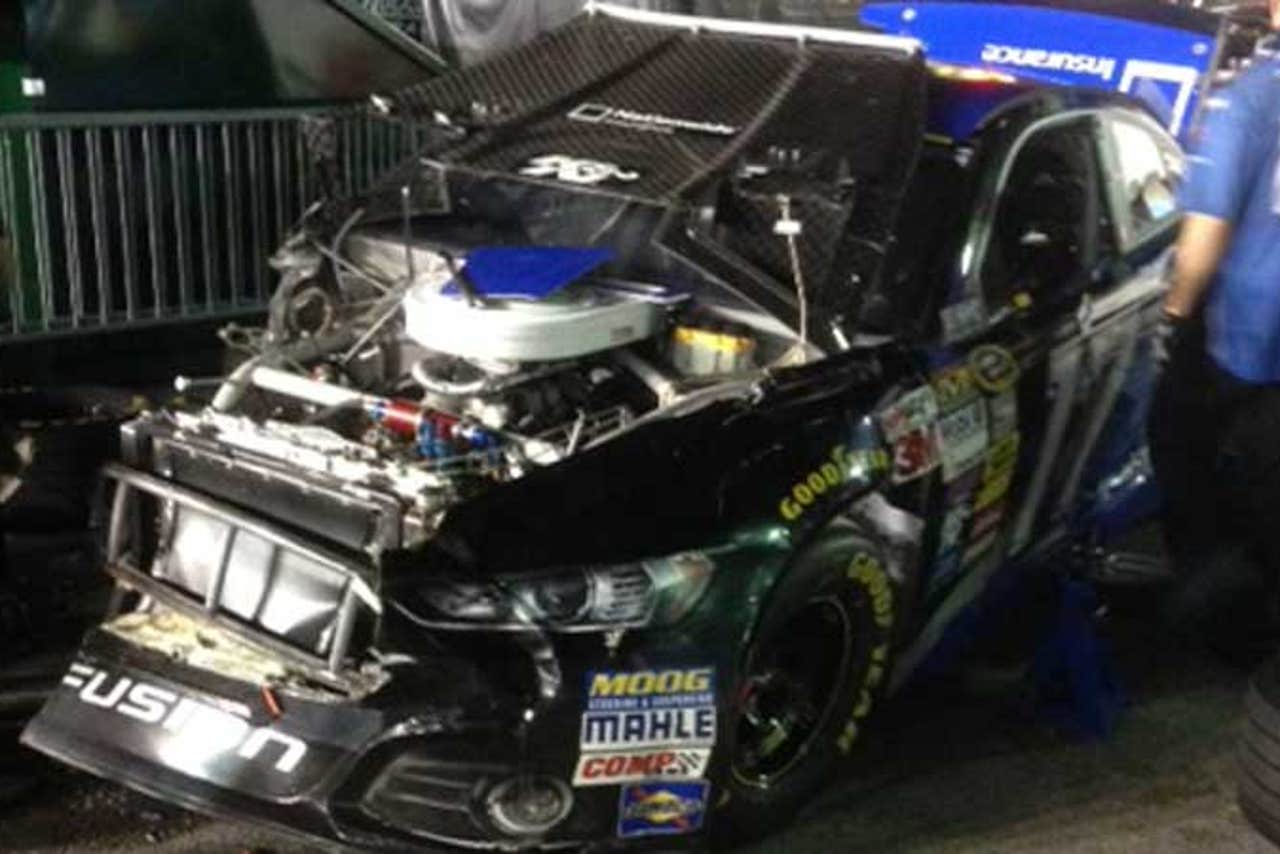 "He's OK, which is good," she says.
"How'd he take it?" I ask.
"He knows the big race is Sunday," she says confidently.
And just like that, the team moves on to the next challenge. The biggest challenge in NASCAR -- the Daytona 500.
And just like that, I say my goodbyes and wander back to watch the end of the race.
And just like that, I became a NASCAR fan.
---