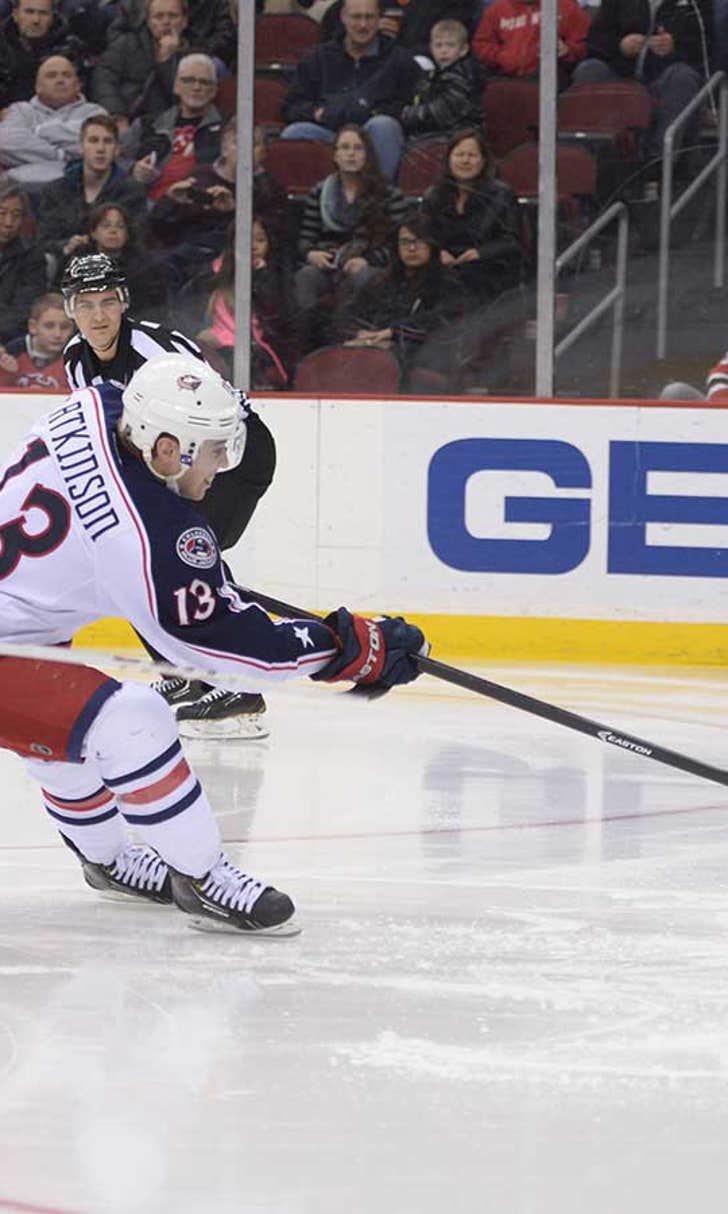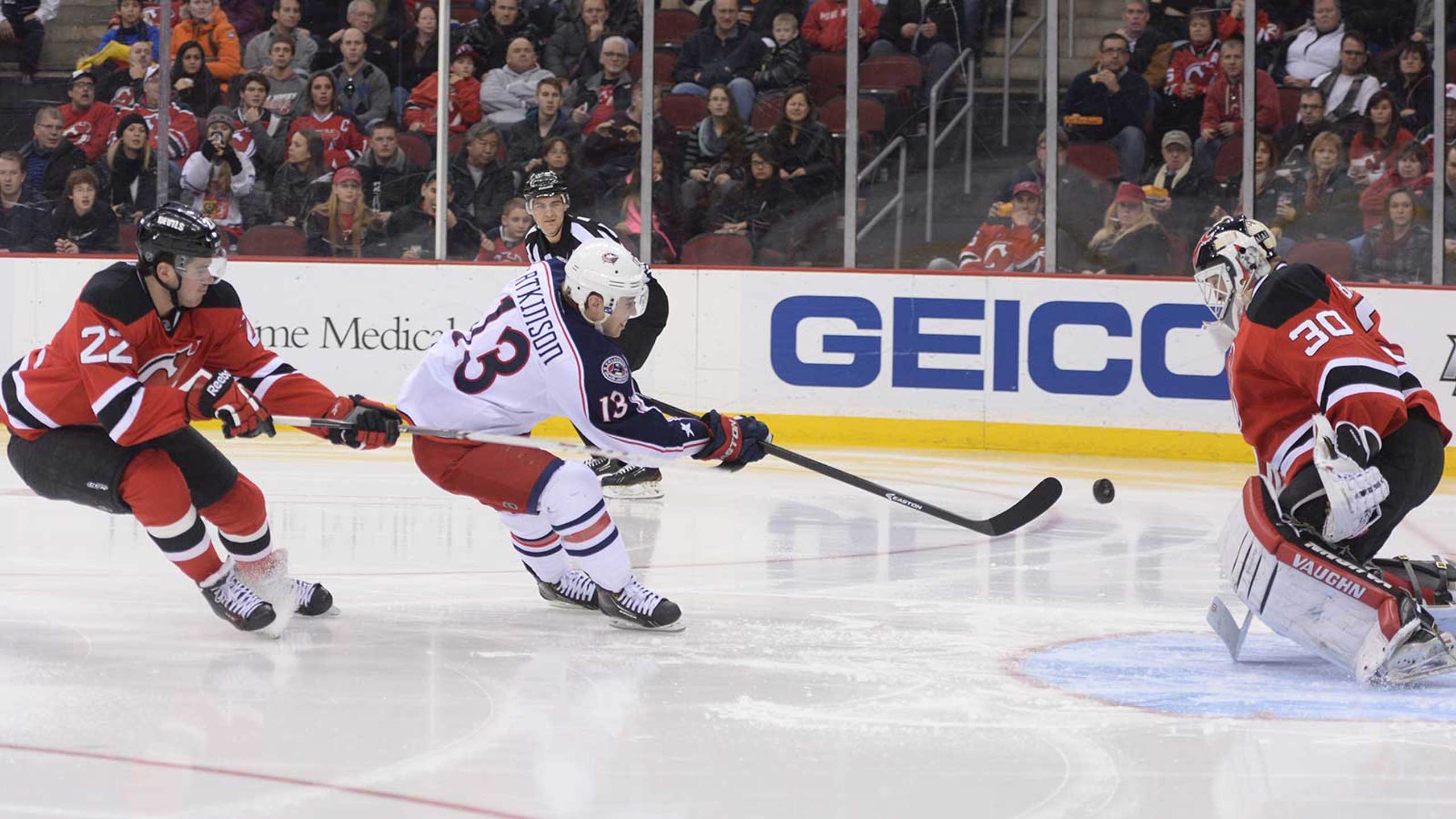 Before the CBJ puck drops: New Jersey Devils
BY foxsports • February 27, 2014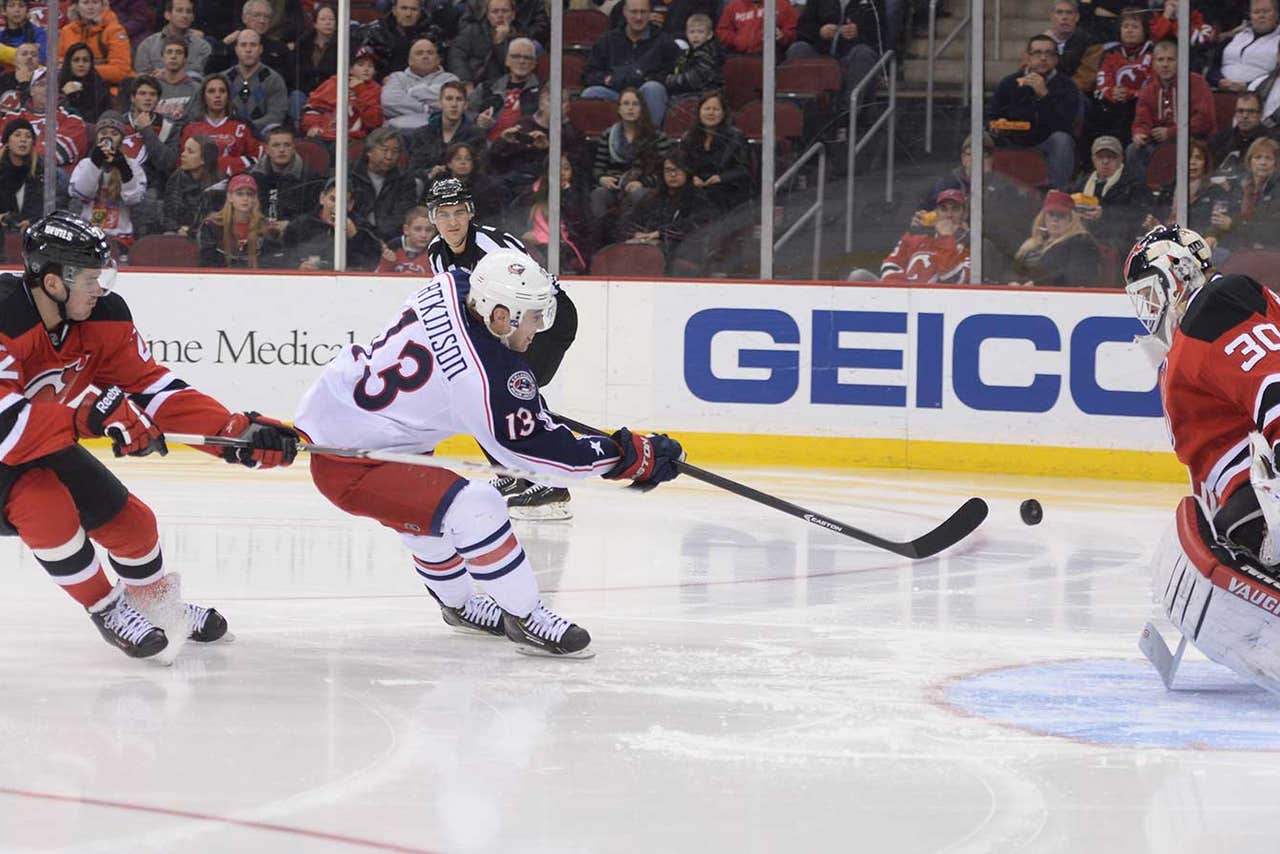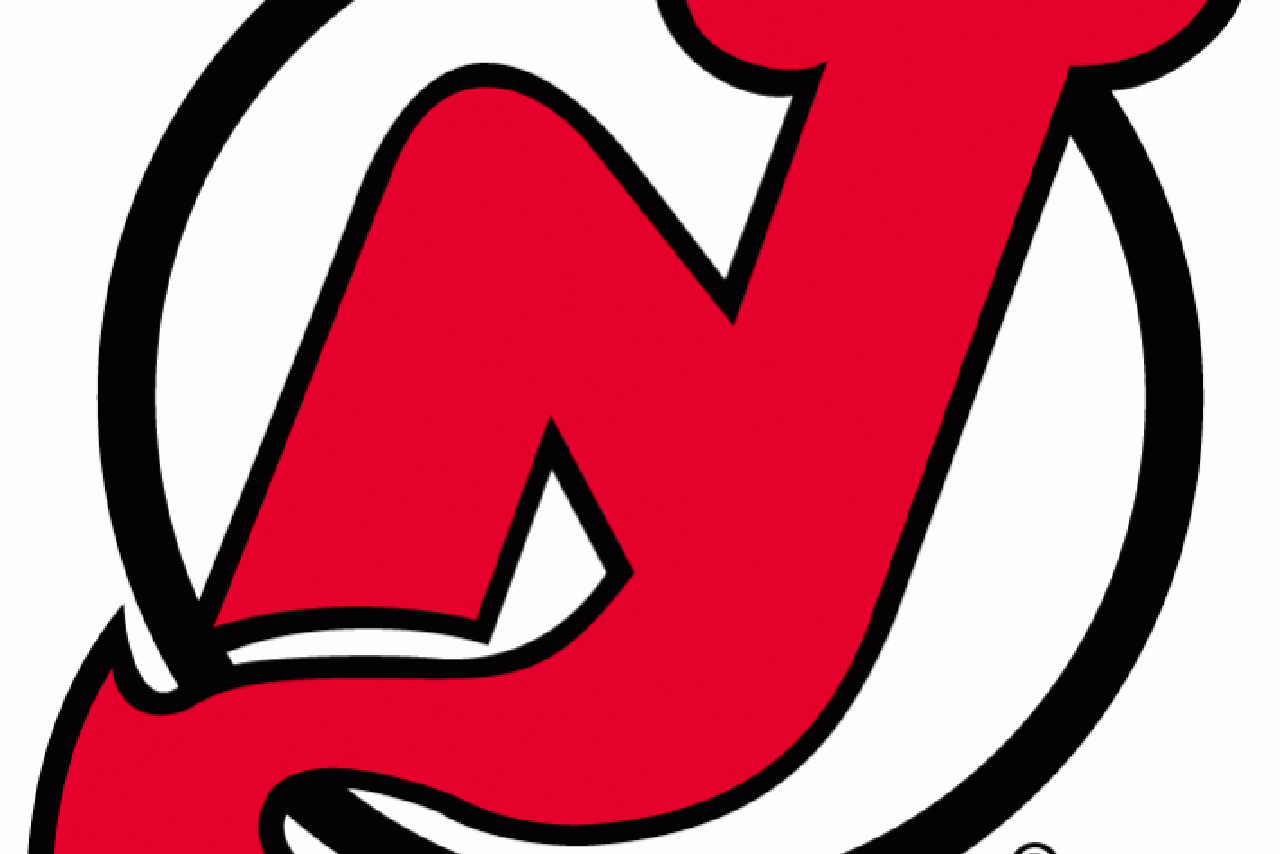 http://content.sportslogos.net/logos/1/18/full/127.gif
SCORING RANKINGS
New Jersey
Goals for: 2.29 goals/game - 28th in the NHL
Goals against: 2.34 goals/game - 5th
Columbus
Goals for: 2.86 goals/game - 7th in the NHL
Goals against: 2.76 goals/game - 18th
SINCE WE LAST MET (On December 27):
The Columbus Blue Jackets beat the Devils, 2-1, in a shootout just after Christmas. Since then, New Jersey has gone 9-6-5, a number that - like their 4-4-2 record in their last 10 games - is indicative of a team that's muddling around the middle of the pack and not quite sure if they want to separate. Or perhaps they're simply not able to do so?
True to form, they've had a fair number of overtime/shootout games since our last meeting, 8 of the 20 games to be precise. Throw in the regulation wins and losses, and you're looking at a whopping 70 percent of the Devils' post-Dec. 27 games - 14 of the 20 - being one-goal decisions. Again, a middling team that can stay in games thanks to their terrific defense but barely on the radar offensively.
That said, there have been some notable aberrations. I look specifically to the Jan. 21 home win over the St. Louis Blues, a team that many have picked as a top Stanley Cup contender. The Devils absolutely thumped the Blues, 7-1. Was it one of those quirky nights where everything aligns?
Then you have the Jan. 26 game at Yankee Stadium against the Rangers. All of those former Blue Jackets piled on with a 7-3 win. Former CBJer Anton Stralman was the third star that night. What do we make of that game? I'm inclined to say that it's an outlier. Outdoor games are fun and all, but they're played under totally different conditions that probably make old goaltenders like Martin Brodeur frustrated.
Putting the past behind us, the Devils still have 61 points. They're still in seventh place in the Metropolitan Division. If they're serious about getting back into the mix, they need to win and win now.
Top scorers in Newark are:
- Forward Jaromir Jagr (17 goals, 32 assists, 49 points)
- Forward Patrick Elias (11 G, 22 A, 33 pts.)
- Defenseman Marek Zidlicky (8 G, 21 A, 29 pts.)
- Forward Travis Zajac (9 G, 20 A, 29 pts.)
- Forward Michael Ryder (16 G, 11 A, 27 pts.)
Here's an interesting nugget from between the pipes: Coming out of the Olympic break, where one would presume that both goaltenders, Brodeur (who was not part of Team Canada this time around) and Cory Schneider, would be rested and ready to go. Brodeur has had 28 starts for the Devils this year, Schneider has had 31. Schneider gets the start despite Brodeur getting two of three prior starts against Columbus. Not that either goalie has been particularly effective against Columbus, as the Blue Jackets are in position to sweep the four-game season series with the Devils tonight.
Anyway, Schneider is 11-11-9 with 1.85 goals against and a .926 save percentage.
WHY THIS GAME IS IMPORTANT:
I've already alluded to this point in the above section: The Metropolitan Division is razor tight from second place to seventh, where there's a six-point differential between the Rangers (67) and the Devils (61). The Blue Jackets are smack-dab in the middle at 63 and fourth place. Every game is important from here on out for both teams if they want to harbor any dreams of making the playoffs in a system where it's possible that the fourth Metropolitan playoff spot could shift over in the wild card system to the Atlantic Division's fifth seed.
Beyond that, we're less than one week away from the NHL trade deadline at three o'clock in the afternoon on March 5. The Blue Jackets have a hole to fill in the defensive corps with the 2-3 week loss of top defender Fedor Tyutin.
Also, there's the return of Marian Gaborik from his broken collarbone. Gaborik goes back in tonight after an extended absence, and the Blue Jackets have four games to figure out whether his presence will help the Blue Jackets for the balance of the season (his contract expires at the end of the season, and he will be an unrestricted free agent), as well as whether the return value of a "rental" trade would be higher than the perceived value of keeping him around. I personally don't think anything will happen with Gaborik (or any other player of note, for that matter), but you never know. Trade deadlines occasionally get crazy.
Lastly, there's the whole situation of the return from the Olympic break. The Blue Jackets' Olympians, all members of Team Russia, have been out of competition for a while and likely have had time to recover from jet lag. But what about the team as a whole? Will they be able to jump back into their winning ways after three-ish weeks away from game competition? It's a question that all 30 NHL teams and their fans are asking.
WHO I'LL BE WATCHING:
I'm still looking for Nathan Horton to really step up and take over on the ice, and perhaps the Olympic break was good in his case as it gave him additional time for conditioning with a fully-healed (I think) shoulder.
That said, and you know this is coming, I can't help but watch the Devils' Jaromir Jagr. His on-ice behavior is unlike any NHL player that I've ever seen. It's not that he's bad, it's that he's so decidedly independent. He stands away from his teammates, in the shadows, for the national anthem. He has his own private wing on the Devils' bench. When playing, he looks like a sandlot quarterback, directing his teammates to go in certain places as the play is developing. Truth be told, I can't think of any pro athlete with the level of autonomy that Jagr has. Perhaps LeBron James did when he was in Cleveland. Anyway, I find him fascinating both for his undeniable talent and then his behavior. He must be the most fascinating man that Pete DeBoer has ever coached.
YOUR FOX SPORTS OHIO BROADCAST INFORMATION:
Hey, we're back on FOX Sports Ohio! Here's the rundown in case you forgot the routine while watching snowcrossers, lugers and figure skaters:
- Brian Giesenschlag and Dan Kamal bring you the "Blue Jackets Live Pregame" at 6:30 p.m.
- The puck drops at 7 p.m., with Jeff Rimer and Bill Davidge on the call.
- Brian and Dan return immediately followingfor "Blue Jackets Live Postgame" with insight and analysis.
- Brian's "Blue Jackets Slap Shots" airs at 9:30 p.m.
Oh, how it's good to be back. And we're in the thick of a playoff chase...does it get better? Go Jackets!
---