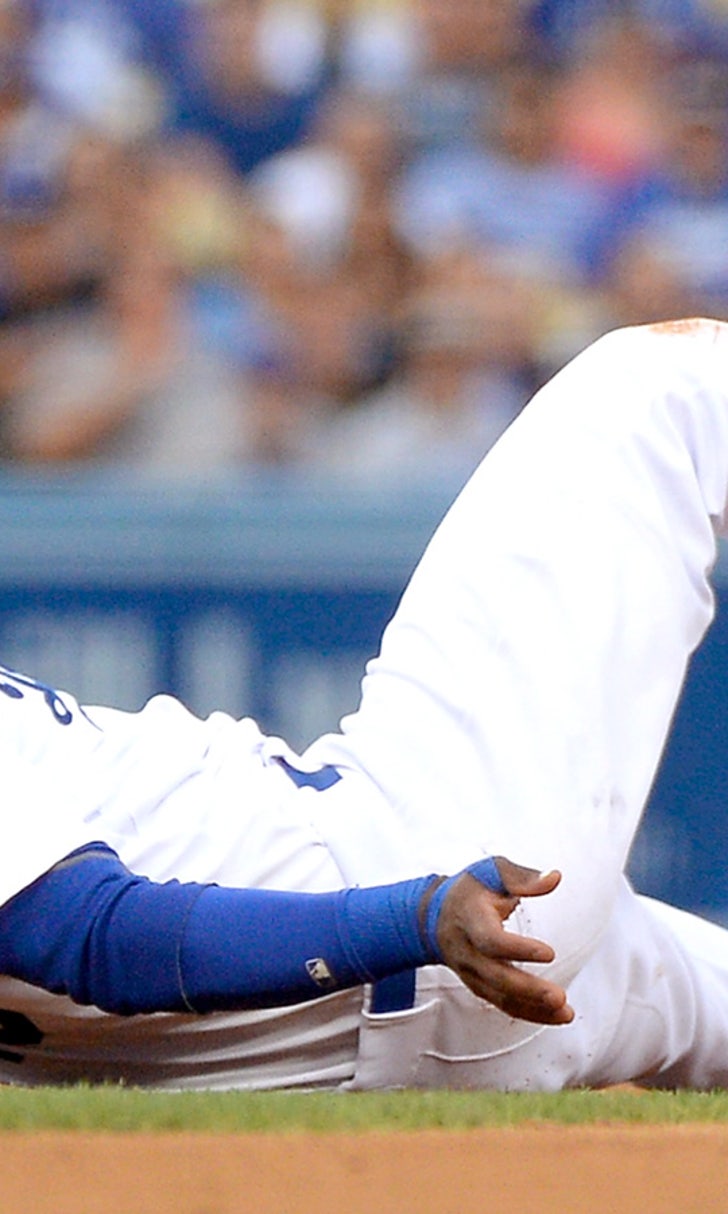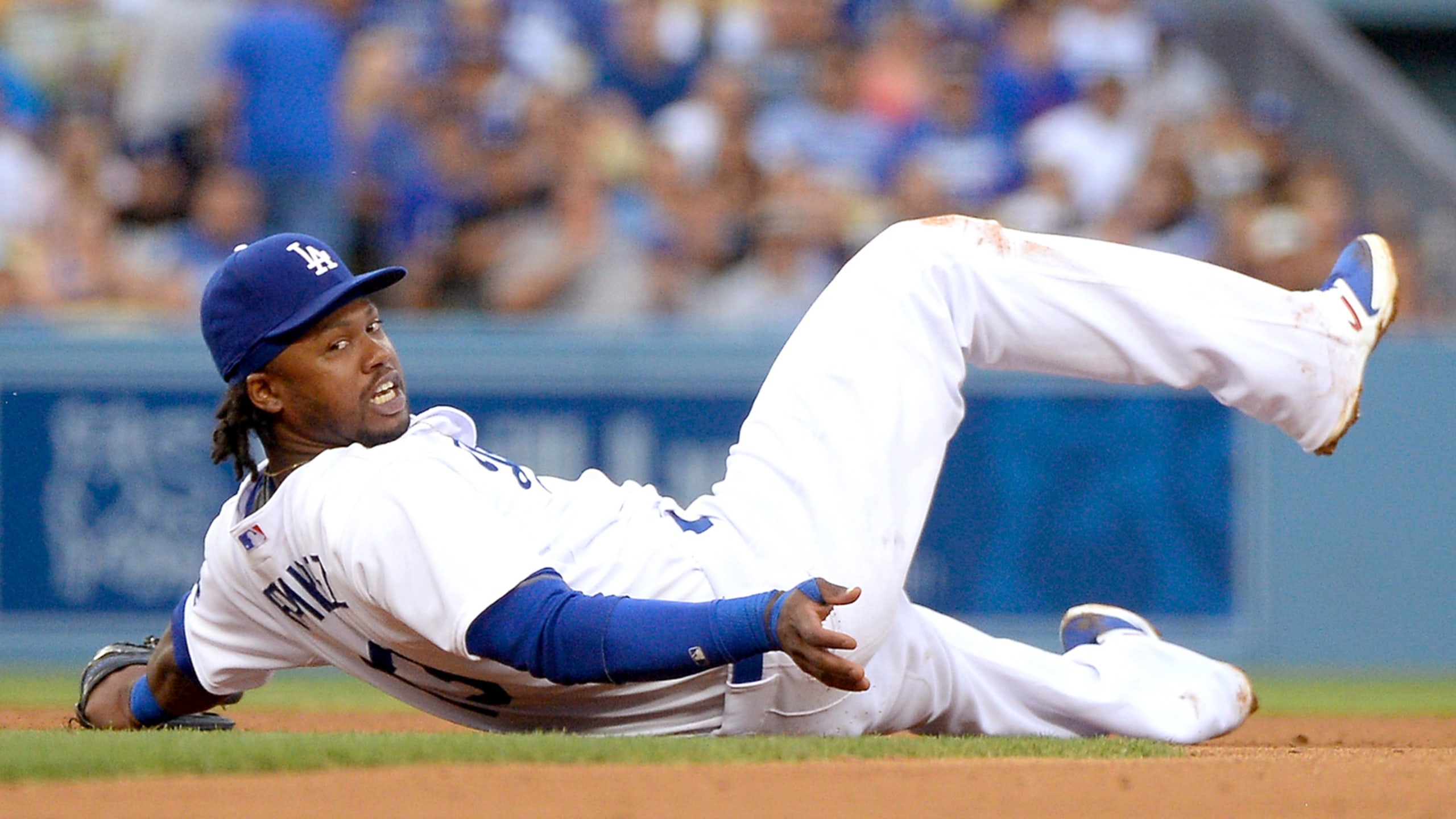 Because I wanted to write a fantasy baseball piece after the 2014 Winter Meetings
BY Ryan Fowler • December 11, 2014
Millions of fantasy football champions will be crowned this weekend, which means our immediate transition into fantasy baseball is right around the corner.  Frenzied winter meetings lit a fuse under intrigued owners trying to balance both fantasy football and baseball analysis.
The hot stove rumors, trades and signings scalded the interwebs and social media timelines over the past two weeks.  Now, those most popular chips have fallen where they may and we can start to further analyze the fantasy baseball impact of their new homes.
Also: John Halpin breaks down the National League hot stove
Josh Donaldson – Blue Jays
The A's shipped their All-Star third baseman to Canada and most pundits are still eager to learn what the hell Billy Beane's plan is heading into 2015 and beyond.  Donaldson's year-over-year roto-friendly stats remained steady in homers (29), RBI (98), runs (93) and steals (8).  However, JD's batting and on-base dipped from .301 / .384 in 2013 to .255 / .342 in 2014.
A quick glance at his BABIP (.278) suggest some lack of luck enjoyed in 2013.  What's more concerning is Donaldson's line drive rate dipped more thanks seven percent to 13.5 down from 20.6 in 2013.  That's quite a drop in solid contact.
Russell Martin – Blue Jays
Despite missing most of May, Martin produced his best batting average (.290) since his second year in the big leagues.  An on-base percentage over .400 with 11 home runs, 45 runs and 67 RBI made him one of the more popular fantasy owner value buys at a shallow position.
The big knock on Martin's 2014 stats are a .336 BABIP when he owns a lifetime BABIP of .289, but his 19 percent line drive rate did normalize after dipping to 16 percent in 2013.  Plus, with whispers the Blue Jays would hit him second ahead of Jose Bautista and Edwin Encarnacion could mean a decent pitch selection along with runs scored in 2015.
Didi Gregorius – Yankees
Thankfully the "Re2pect" farewell tour is over and although Alex Rodriguez is eager to return to his original position, the Yanks elected to make a move to add a former Cincinnati Reds top prospect and replace the hole at short.
Offensive expectations are limited as Didi's glove make up for some of his misfortune at the dish.  He hit .252 in 103 games for the Diamondbacks in 2013 and .226 in 80 games last season.
Hanley Ramirez – Red Sox
When he's healthy, he's an everyday fantasy starter.  It's just that little issue of missing 110 games for the Dodgers the last two seasons and now standing on the wrong side of 30 years old (Hanley, where has the time gone?).  Assuming he played 140 or more games in 2015, Ramirez will fall off draft boards before the end of the second round at a shallow fantasy baseball position with outfield eligibility to come.
Pablo Sandoval – Red Sox
The Panda Bear's two-year averages look like this:
149 GP | 15 HR | 76 RBI | BA ~.280 | OBP ~.335
He's projected to hit sixth the Red Sox lineup behind Han-Ram and Ortiz.  If Sandoval can keep that K% of 13 percent down and remain steady with line drive rate around 19-20 percent, Fenway could push his 25-27 doubles per season up over 30 and boost his RBI production closer to 90.
Wade Miley – Red Sox
He finished 8-12 with a 4.34 ERA pitching for a bad Diamondbacks squad last season.  With a better lineup supporting him, 3.50 xFIP and 8.18 K/9 rate, he enters 2015 with a higher ceiling than most would assume.  The red flags are more than three walks per nine innings as well as a prepotency to give up the long ball (13.9% HR/FB).
Rick Porcello – Red Sox
Double-digit wins in each of the last five seasons, but an average of nearly 11 losses per season during the same stretch.  The 25-year-old starter's K/9 rate peaked at 7.22 in 2013 before regressing back to career norms around 5.5 in 2014.
Justin Masterson – Red Sox
Will the real Justin Masterson please stand up?
The strikeouts are there to be had – 7.53 K/9 for his career, but that ERA (xFIP) over the past five years is turbulent:
Jeff Samardzija – White Sox
In three years as a starter for the Cubs and A's , Samardzija compiled a 24-39 record with a K/9 rate hovering around 9.0.  However, as most fantasy owners know, J-Sam's Windy City offense failed to back him up time and time again wasting quality start after quality start.  Of his 94 starts over the past three seasons, 48 have resulted in quality efforts (QS% of 51%) and, again, has only 24 wins to show for it.
David Robertson – White Sox
Jobs I wouldn't like to have include water treatment plant manager, any healthcare job that includes needles and being the closer to follow Mariano Rivera in New York.  Robertson drew the lucky straw and replaced Mo' in pinstripes last season.  He was far from perfect with five blown saves in 44 opportunities.  However, he closed out 39 games with an ERA around 3.00 and WHIP around 1.00 with a K/9 rate of 13.43!  The knock on him would be the 3-plus BB/9 ratio along with the fifth-highest HR rate of any reliever (15.6%).
Adam LaRoche – White Sox
Over the last three season with the Nationals, LaRoche, 35, has averaged 148 games, 26 homers, 73 runs and 84 RBI.  His BABIP in 2014 was .277 nearly 30 points lower than his career average, but he compensated a less-than-stellar batting average with a .362 OBP – the best of his career.
Melky Cabrera – White Sox
The White Sox and fantasy owners may not get 140 games out of him, but could serve as an OF3 in some leagues.  Coming off a suspension-shortened 2013 campaign, Melky hit 16 homers for the Jays – the most since 2011 and second-most in a season for his MLB career.
Alex Rios – Royals
Coming off one of the, if not thee, worst season of his career, few are betting Rios manages to return to form and take home Comeback Player of the Year honors.  As part of the Tex-Mess in Arlington, Rios played in 131 games (fewest since 2006), hit four homers (fewest since rookie season and only second time in single digits), while somehow posting a .335 BABIP – one of his highest marks of his career.
The luck could wipe the 34 year old out as an everyday fantasy OF1-3, but 17 more steals in 2014 and a fresh start with the Royals could keep him on owners' radars once again.
Yoenis Cespedes – Tigers
Early projections have Cespedes batting sixth for the Tigers in 2015.  Based on his first three seasons in the big leagues, a .260 BA / .310 OBP with 25 homers 75 runs with 85-95 ribbies are within reach batting out of the six-hole.
Anthony Gose – Tigers
The 24-year-old speedster has yet to play 100 MLB games in a season since his call up in 2012.  Risky fantasy investment with low AVG / OBP, but could swipe 20-25 bases as an everyday player … if he keeps the starting outfield gig.  Ranked inside the top 40 in K% at 27% (of those players with at least 250 PA).
Brandon Moss - Indians
His two-year average with the A's from 2013-2014 is 146 games, 27 homers with 71 runs and 84 RBI with a .250 BA / .333 OBP.  With the good comes the bad in the form of the 13th-highest strikeout rate among qualified players last year.  Grip it and rip it mentality.  For more on Moss, be sure to check out some features from our friends at FanGraphs.com.
Ervin Santana – Twins
The 32-year-old starter posted his best K/9 rate since 2008 last season for the Braves.  Without question it'll be tough to match the 14 wins of 2014 in 2015 as a member of the Twins.  So, if frisky fantasy owners can eat an ERA hovering between 4.00 and 4.50, an opportunity to add a guy still throwing in the 90s.  Also, with Father Time not on his side and wanting to extend his career, Santana mixed in his change-up more often last season – 14% of the time – with an average speed of 84 miles per hour.
Nelson Cruz – Mariners
One of my best moves was buying low on Nelson Cruz during my 2014 fantasy baseball draft.  He finished with career highs in home runs, runs and RBI as a member of the Orioles.  However, the cross-country Mariners' contract places Cruz in an unfriendly ballpark for half the season.  What does this mean for Cruz's fantasy value in 2015?
Well, if you look at RotoGrinders ballpark factors data table, right-handed hitters have gripped and ripped at a higher frequency inside Camden Yards than the pitchers' park of Safeco Field:
2013-14 Home Runs Per At Bat (Righties)
Cruz hit .167 at Safeco last season (2-12) and owns a 3-year split of .194 BA with two homers in 72 at bats inside his new home ballpark.  Owners will be buy high and I'm suggesting you buy into the likely regression.
Brett Lawrie – A's
Lawrie mentioned to reporters that playing on the Toronto turf the past few seasons probably had something to do with his string of injuries.
Most remember Lawrie's strong kick at the tail-end of the 2011 season when the Jays first called him up.  He finished with a .293 / .373 / .580 split with nine homers and 25 RBI in 150 at bats to end the season.  He's missed nearly an entire season, 147 games, over the past two years, Lawrie only has 23 homers with a batting average around .250 and OBP under .315 during that stretch.  He'll be 25 years old at the start of the 2015 season and with 2B/3B eligibility could be a bench player to invest in during the later rounds of your draft.
Billy Butler – A's
For only being 28 years old the fear with Butler is his best production is behind him.  His RBI totals have dropped in each of the past five years, which is a combination of his regression along with the Royals' ability to get on base.  Butler's power seems to be diminishing, too, with his lowest HR total since 2009 (rookie) last season.  He hit 140 doubles 2009-2011, but only managed 91 two-baggers over the past three seasons.
Andrew Heaney – Angels
Heaney was a part of three different teams in one week after two trades sent him from the Marlins to the Dodgers before ultimately winding up with the Halos in a deal which sent Howie Kendrick to the Dodgers.
FanGraphs Jeff Zimmerman hammers Heaney's throwing motion with the concern it will cause more injuries down the line.  The Marlins' top prospect overall started 41 games between High-A ball and Triple-A as he climbed the Marlins farm system quite quickly between 2013-2014.  With a minor league K/9 rate to tantalize fantasy baseball owners tastebuds, Heaney got banged around at the end of 2014 with an 0-3 record and ERA/FIP well above 5.00.  He's a fantasy prospect to monitor, but definitely not somebody to rank any higher than a SP5 with American League designated hitter licking their chops.
Also Read: John Halpin breaks down the National League hot stove
---