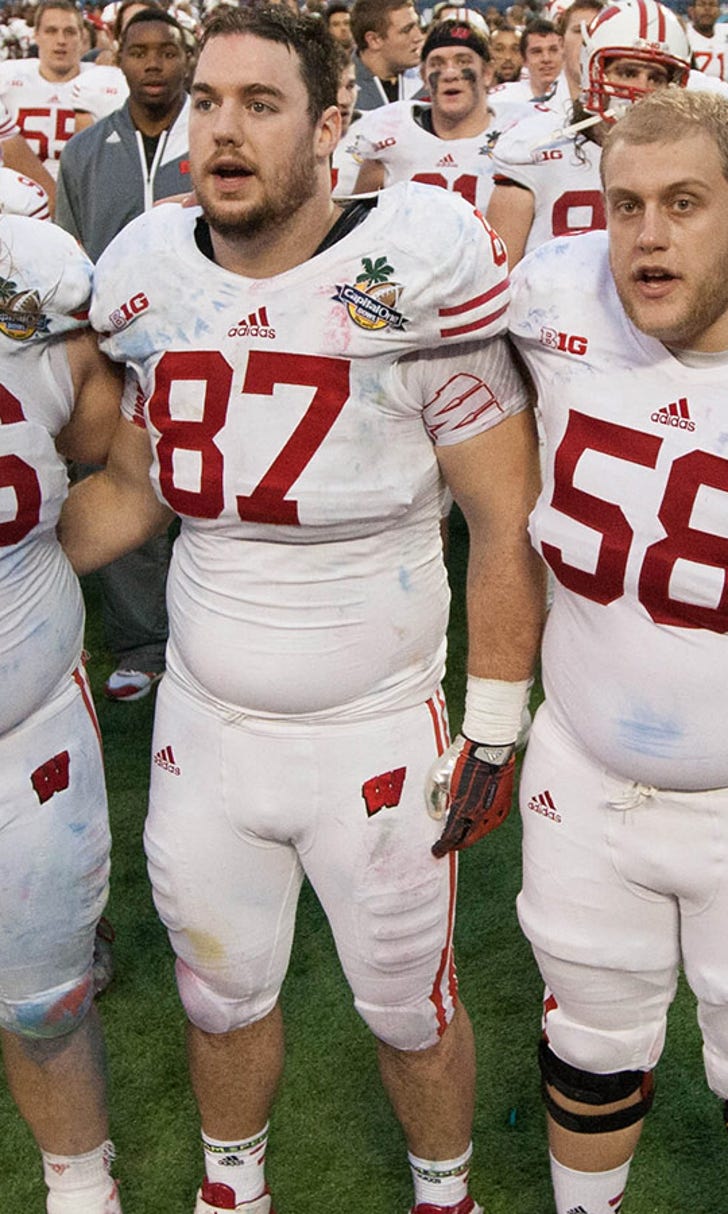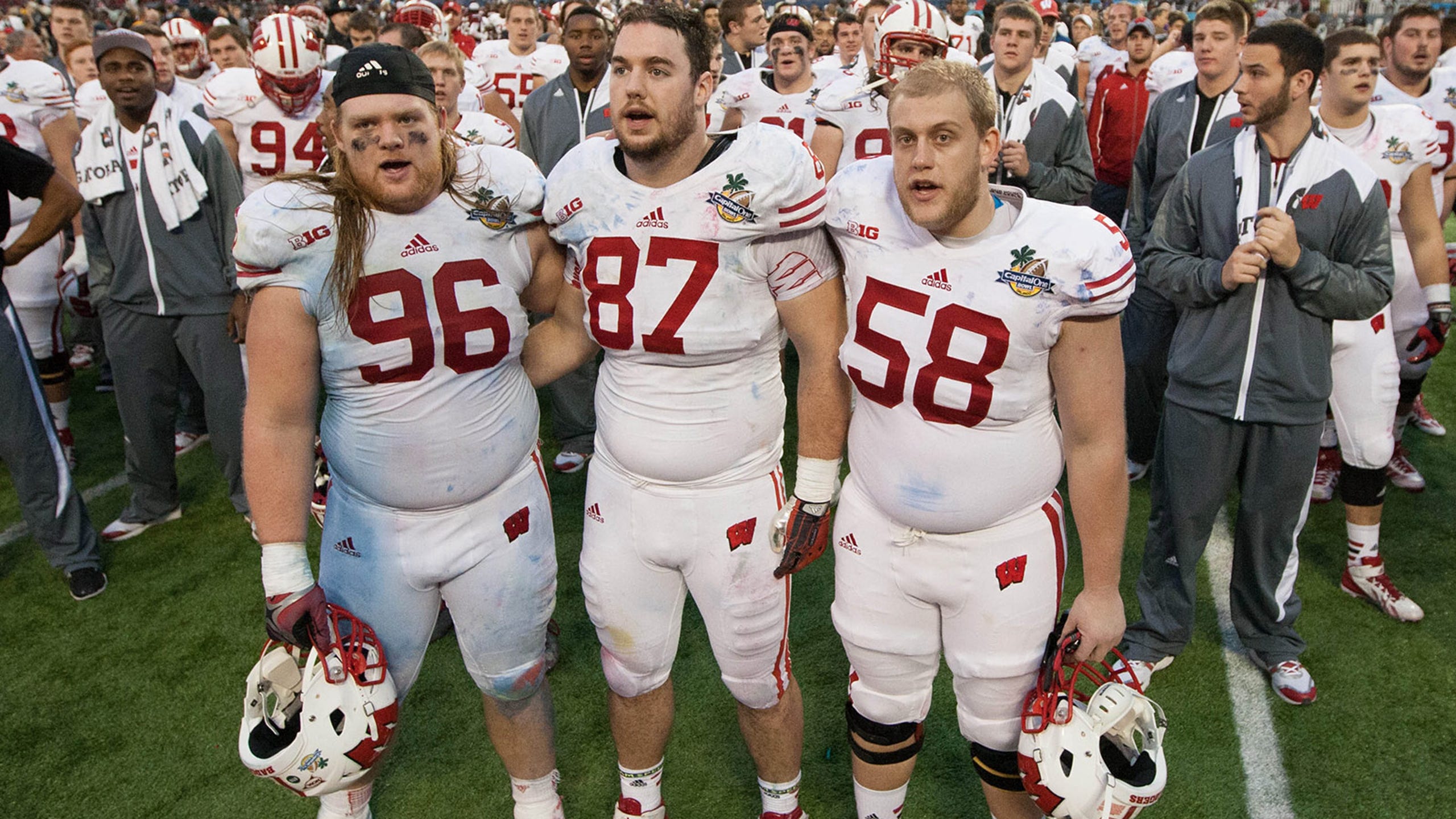 Beau Allen: Excited, ready -- and comfortable -- for Pro Day
BY foxsports • February 28, 2014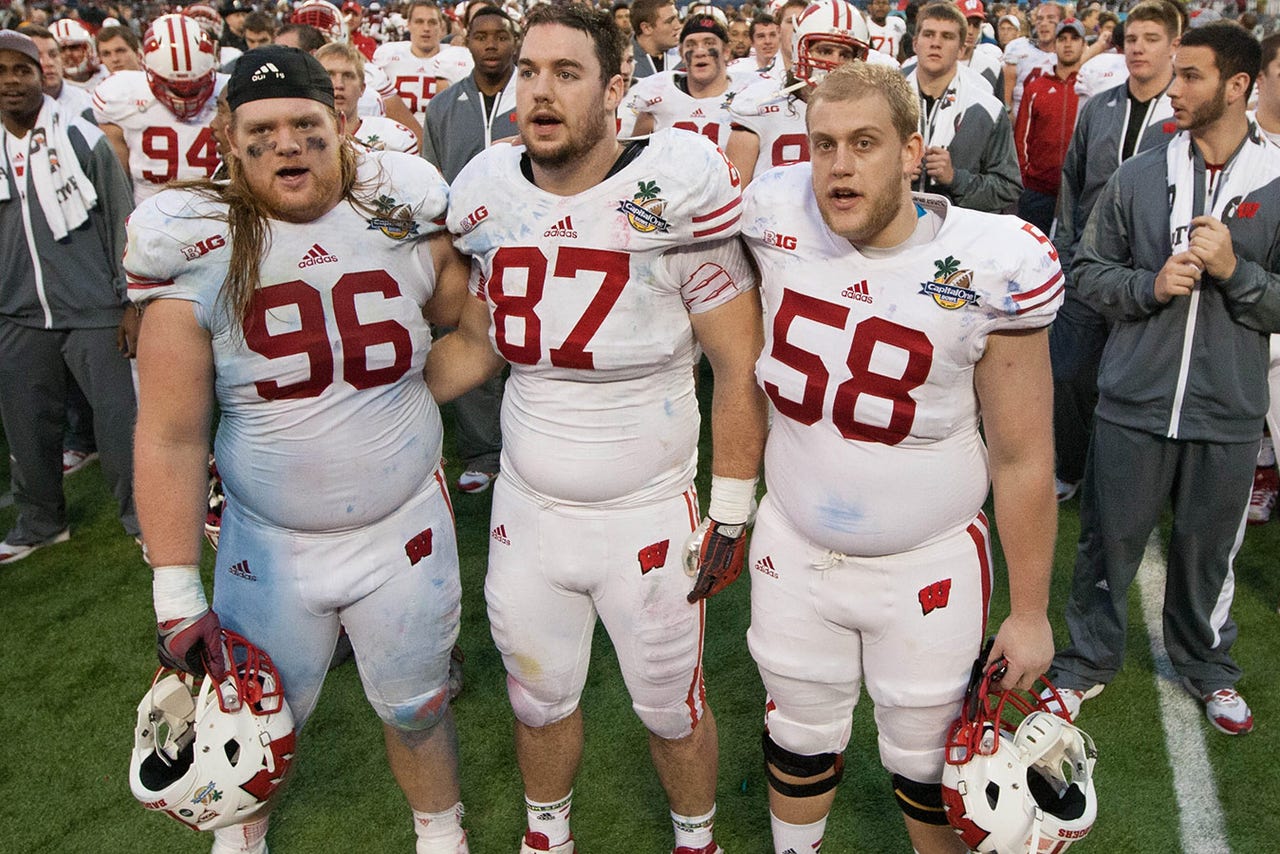 I'm back in Madison, just trying to get everything tuned up before Pro Day. Hanging out at Camp Randall feels weird -- being back at Madison not as a student. But it's exciting and cool to see all the old teammates and all the other guys who were off training and tricking back for Pro Day.
It's fun to talk to all the guys about what programs their doing and what college athletes their training with. And I was talking with Chris and Ped on Thursday about the combine and how that was. It's real interesting to hear the different paths that everyone's taken to Pro Day.
I watched the combine, I had to. I'm a competitive guy. I wanted to know what all these d-tackles were running, the guys I've seen on film and eventually competing against for a job. And obviously, Chris, Abby, Ped, Groy, Dez, James, got to watch them too.
One of the biggest aspects of the combine that a lot of people don't know about is the medical testing and the interviews with the coaches. When guys go to the combine, different teams will have their doctors check guys out and MRI and X-ray them, pretty much all over their whole body. And that's a huge part of the combine I missed out on.
The thing for me is teams will have to bring me in on interviews and check me out -- I had ankle surgery last year so teams will want to look at it and make sure it's all good, and want and have their own doctor check me out. Obviously for big guys, they want to check out knees and shoulders, too. So that's one thing I didn't get the benefit of. What's next for me after Pro Day is teams will have me fly in for interviews and have their doctors take a look at me and I'll interview with different coaching staffs. But I feel like I'm in a really good spot. I've already been contacted by a handful of teams who want to fly me out for pretty much a job interview. I feel really good and confident where I'm at.
I'm planning on doing every drill -- so that's 40, pro agility (which is a short shuttle), L-cone, bench press, vertical, broad jump and then some scouts will probably have me do specific position drills, which you never really know what they are, but it's usually a combination of agility and bag drills, to see how you move in space.
The biggest thing is you have to be confident in yourself and can't be second-guessing yourself in your times or how you're running. We've all heard horror stories of guys that have trained really hard and got their form down but in the moment they lose themselves and run like crazy and abandon their technique. You have to be confident, but you have to be calm.
I feel good about it -- we're in McClain, where I've practiced and ran a thousand times before with guys I played football with for the past four years. It's important to be comfortable, and I've feel comfortable with it all.
The big thing for me is getting the body right so I feel in top form for Wednesday. When I was training down in Bradenton I was on a grass field, so now I just want to run on McClain again and get accustomed to it, but that's not really that big a deal, to be honest. Just hang out, get the body right, do a whole bunch of light lifts, stretching, cold tub, a lot of recovery and take really just care of the body.
The 40 really isn't necessarily that important for a defensive tackle. The big thing is a 10-yard split, and I'm going to try to get below a 1.7, which I think I've been doing on a grass field. In my bench reps, I want to get over 30. I did 32 last week, so I'll be happy with anywhere between 30-35. In my pro agility, I've been consistently around 4.4, so somewhere around a 4.4 or 4.5.
I was training in a specific environment in Bradenton and I haven't timed anything up here in McClain, so I might be speaking a little prematurely. I don't want to put my foot in my mouth. But in my vertical I'd like to get around 30 inches, which I think I'm definitely capable of and I'd be really happy with that.
I've been training a lot and when you train you test and time these numbers over and over again and you get that muscle memory and that repetition. I feel good. I think those are some good numbers I'm shooting for.
Talking with a lot of the guys I've seen around the stadium -- Chris, Abby, Ped, Ethan Hemer, Brian Wozniak - we all feel pretty good about, we all feel we've trained really well. This might sound weird, but I think we're all excited to get Pro Day over with. You build up to it so much, and you build up to it so much in your mind and you prep for it for two months for something that's just a couple of events, if you think about. So I think we're excited to get it over with, do well and move on.
If you consider the fact that Groy and I played in the East-West Shrine Game, Woz was in the NFLPA game, five guys were in the Senior Bowl and six guys at the combine, we're getting a lot of exposure for Wisconsin and Wisconsin football players. We're going to have a great turnout for Pro Day.
What's even better is UW football players have been having a lot of success in the NFL. Russell obviously just won the Super Bowl. Chris Maragos and O'Brien Schofield, too. J.J. Watt obviously has had a lot of success. And all the linemen -- Joe Thomas, Pete Konz, Kevin Zeitler, Gabe Carimi, John Moffitt, Travis Frederick -- so I think UW is creating a good brand of NFL players and scouts know that and they want to see what we have to offer at Pro Day.
---